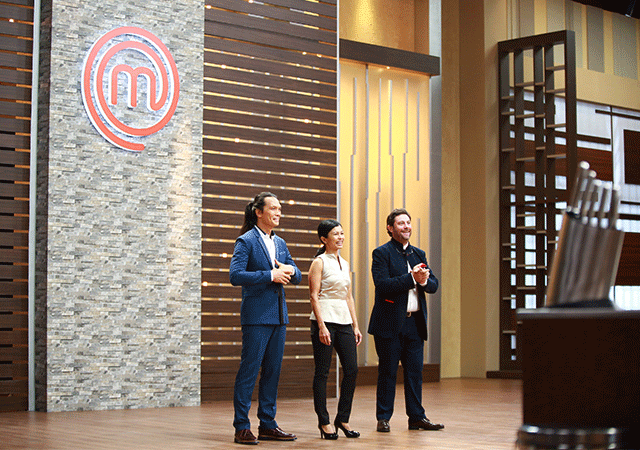 Bruno Menard, a three Michelin starred chef and one of the three judges of MasterChef Asia shares with us his thoughts on food and his observations on MasterChef Asia.
Having been born in France into a family of culinary experts, Bruno had an early start in cooking, taking summer jobs at restaurants from age 8. His talent and experience is demonstrated in his 20 years of establishing some of the best restaurants in Asia. He currently runs a top-tier culinary consulting firm in Singapore.
What is your food philosophy?
Live to cook, cook to live. It is a lifetime dedication! Make good food or very good food - there is no choice. Cook with your heart, it is better. Just cook your best dish, put your flair into your presentation, and cook with your heart.
The easiest ingredient to work with is…
There is no most easy, and no most difficult. It is all about techniques, training and picking the right ingredients and training again.
Best fusion food?
My favourite and perfect fusion dish is Chef Susur Lee's Singapore Slaw!
Is there a fusion no­no? If yes, what is it?
You need to know your basics before you start doing fusion cooking. Otherwise it becomes confusion and confusion is definitely a no-no!
What do you personally cook for yourself at home?
At home, my wife is the chef!
What is the inspiration behind your cooking?
Practice and practice before any inspiration. When you feel confident, just go for it!
What did you like most about being part of MasterChef Asia?
The diversity of this region! I spent 20 years of my life in Japan. Today, I am a consultant crossing borders everywhere and that's what I love to do. The diversity excites me! This exchange of culture, products and kindness of the people also excite me. MasterChef Asia is going to be successful because of that very diversity – the thing we have in common and we're passionate about is cooking. That's why MasterChef Asia is going to be amazing!
Watch Bruno in action tomorrow at 9pm at the premiere of MasterChef Asia on Lifetime (Astro Ch709).