In 2018, Baum + Whiteman highlighted in their annual trends report that the flavours of Eurasia, Taiwan, and Szechuan (China) will be the gastronomic centre of attention in 2019. From the cuisines of Kazakhstan to Uzbekistan to Mongolia, the report mentioned that delicacies such as chunbing (spring pancake), katsu (fried pork cutlet), stinky tofu, and hotpot are going to make waves in the culinary world—and our stomaches. Here in Malaysia, while steamboat or hot pot have been popular for a long time, the popularity seems to have surged to an all-time high. Walk by a well-known spot and you'll notice the long queues.
What is it about this specific style of cooking that entices us so much? First of all, you have tasty broth in a boiling cauldron. Next, there is no limit to the ingredients you can use—vegetables, seafood, noodles, meat, and more. If you love hotpot or are interested to try, check out this roundup of some of the hottest restaurants to go to in Kuala Lumpur.
1. The Pot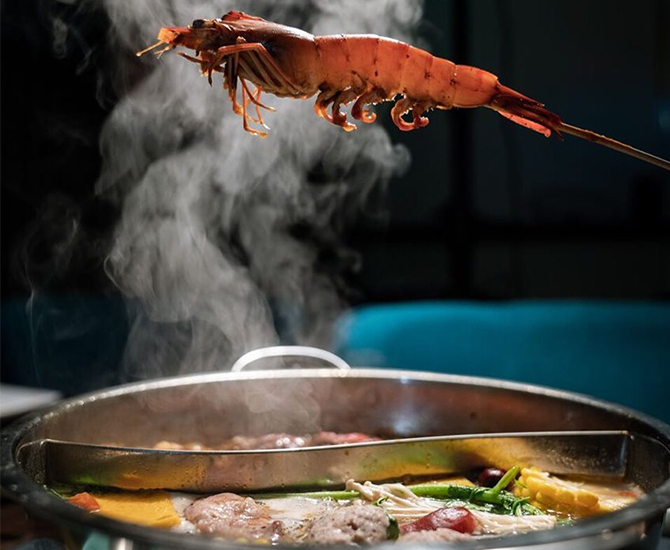 This restaurant serves soup bases made from healthy recipes with no added MSG. The homemade style recipe hotpot comes with signature items including Shanghai dumpling, truffle pork balls, and yong tau fu. In addition to the variety of soup bases to choose from, you can compliment your palette with 21 different sauce condiments.
Address: 122A-122B, Jalan Kasah, Medan Damansara, Damansara Heights
Opening Hours: 5.30pm onwards (Daily)
Contact: 03 2011 8008
Website | Facebook | Instagram
2. Mo-Mo Paradise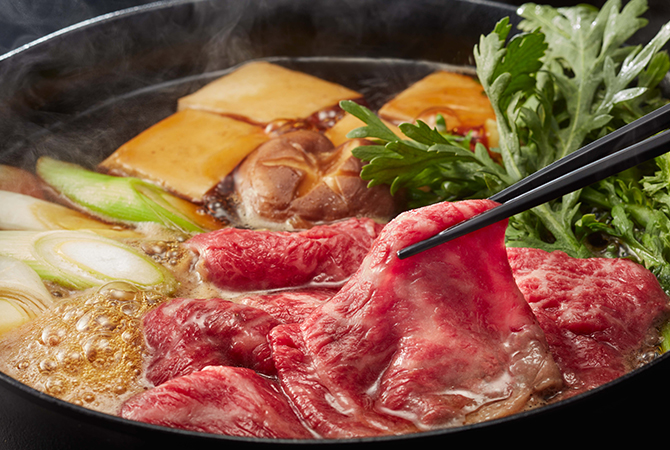 Japan's most successful shabu-shabu and sukiyaki restaurant is now here in Malaysia. This outlet, spanning 2,485 square feet, is the first in the country. The establishment has an All-You-Can-Eat concept within a time limit of 100 minutes. Meats to choose from include local sakura pork and beef airflown from Australia. You can get two distinct styles of hotpot here—shabu-shabu and sukiyaki. Shabu-Shabu is the original light broth to be enjoyed with ponzu and sesame sauce whereas sukiyaki is perfect for a richer, sweet-salty flavour. Mo-Mo Paradise is a non-halal establishment, with meals priced at RM68++ for single pot and RM76++ for mix pot per person.
Address: Level 4, Lot 10 Shopping Centre, Bukit Bintang
Opening Hours: 11am – 11pm (Daily)
Contact: 03 2110 3588
Website | Facebook | Instagram
3. Beauty In The Pot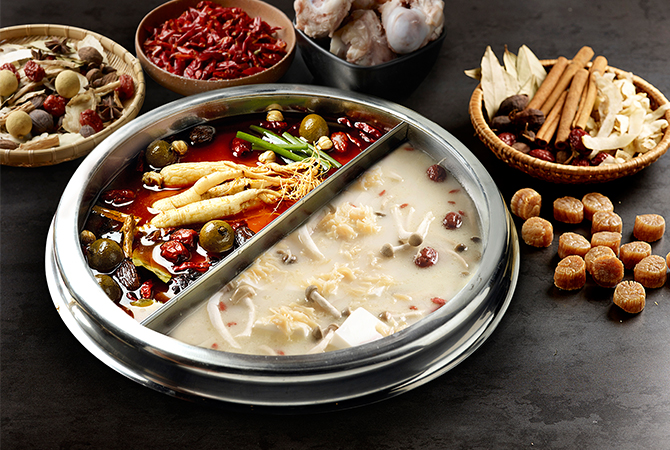 This popular spot has just launched its second outlet in Malaysia with a space that spans over 7,000 square feet. The 280-seater branch boasts an interior design that's different from the rest—with a pink princess theme inspired by the cherry blossoms that come every early spring. There are six soup bases here, including the Signature Beauty Collagen Broth (Scallop and Pork Broth soup), the Signature Spicy Nourishing Soup (Pork Bone), Herbal Drunken Chicken Broth, Cooling Coconut Broth, Longevity Wild Mushroom Broth (vegetarian), and Vitamin C Tomato Sweet Corn Broth. The price of a single pot starts from RM27.90. Some of the must-try items are Fish Tofu (made with yellowtail fish, soya bean, and egg white) and Ebiko Prawn Paste shaped out of 100 percent prawn meat.
Address: 3rd Floor, The Gardens Mall
Opening Hours: 11am – 2am
Contact: 03 2201 1366
Website | Facebook | Instagram
4. Coca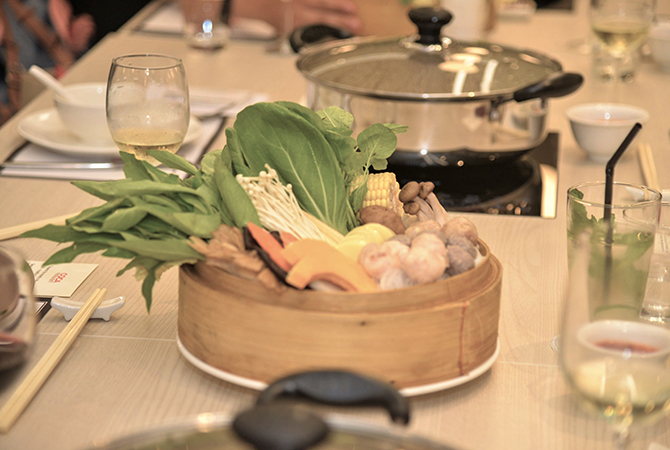 This well-known hotpot chain from Thailand, dating back to 1957, comes with a contemporary Thai and Chinese concept. It has now spanned three generations—evolving over the years with vibrant interiors and changeable plate presentations. The outlet in Malaysia can seat approximately 100 diners and serves their signature hotpot, famous suki sauce, and a new Southern Thai soup base exclusively designed for Malaysian patrons.
Address: Level 3, Bangsar Shopping Centre, Jalan Maarof
Opening Hours: 11am – 3pm, 6pm – 10pm
Contact: 03 2011 3575
Website | Facebook | Instagram
5. Xiao Long Kan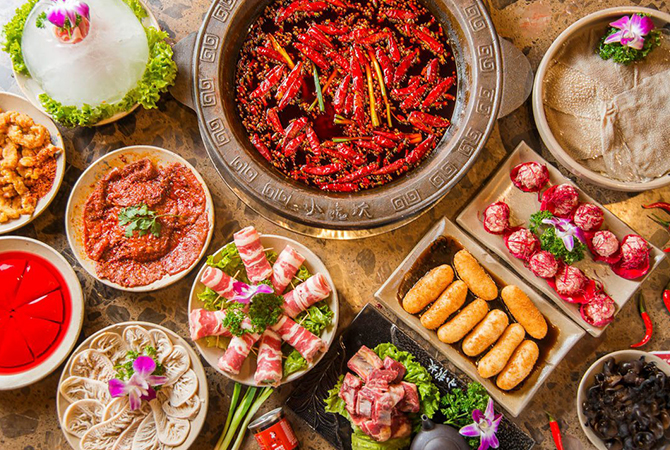 Established in Chengdu, China in 2014, the brand has now brought the hotpot experience to Malaysia. Expect an authentic selection of meats, fresh vegetables, handmade meatballs, innards, and offal in a myriad of broths. Their soup bases are must-haves because of the traditional recipes that are used to make them—from hundreds of years ago.
Address: Lot 03, Fahrenheit88, Jalan Bukit Bintang
Opening Hours: 2pm – 2am
Contact: 010 220 9618
6. Haidilao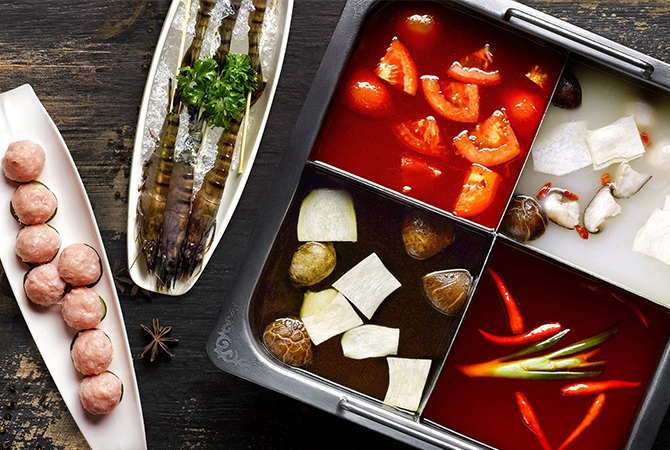 Most Malaysians would have heard of this brand, especially with the long queues and waiting hours that it is known for. With more than 466 chains all over the world, Haidilao is synonymous with top quality soup bases and ingredients. Select from Tomato Soup Base, Mushroom Soup Hot Pot, Sichuan Spicy Hot Pot, and Three Delicacy Hot Pot. Classic dishes to try include crab sticks, fishballs, fish roe stuffed beancurds, homemade shrimp cakes, layered beef tripe, and pork jowl. Don't forget to try the dipping sauces too!
Address:
1. G1.PT.02 Sunway Pyramid, 3, Jalan PJS 11/15, Bandar Sunway
2. Level 10, Pavillion Elite, Bukit Bintang
3. Lot G116, Ground Floor, One Utama, Lebuh Bandar Utama
Opening Hours:
1. 10.30am – 3am
2. 10.30am – 3am
3. 10am – 10pm
Contact:
1. 03 5611 5188
2. 03 2110 0520
3. 03 7661 2678
Website | Facebook | Instagram
7. Shu Xiang Lou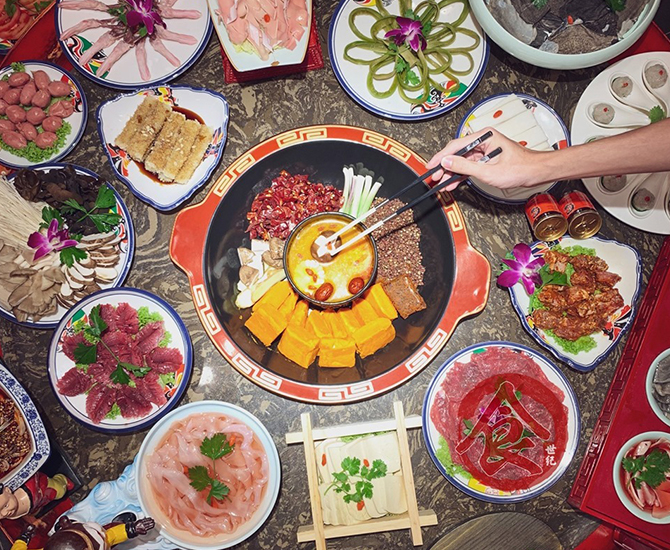 Here comes another hotpot brand from Chengdu, China. Shu Xiang Lou specialises in hotpot and authentic Szechuan cuisine with touches of Malaysian flavour. Although Chengdu is more than 4,828 kilometres away from Kuala Lumpur, fresh seafood, quality meats, and vegetables are still hand-selected and imported directly.
Address: Lot 2-3A, The Linc KL, Jalan Tun Razak
Opening Hours: 10am – 10pm
Contact: 018 269 5251
| | |
| --- | --- |
| SHARE THE STORY | |
| Explore More | |