Find out what this Japanese dining concept means and where you can go to enjoy an opulent meal in KL
One of the most difficult decisions in life is when you're tasked with deciding on places to eat. The ability to choose what and where you want to consume is a good thing, though. After all, Malaysia is filled to the brim with a multitude of cuisines at your fingertips. However, if making decisions isn't your thing, here's a dining concept that might ease your trouble—omakase.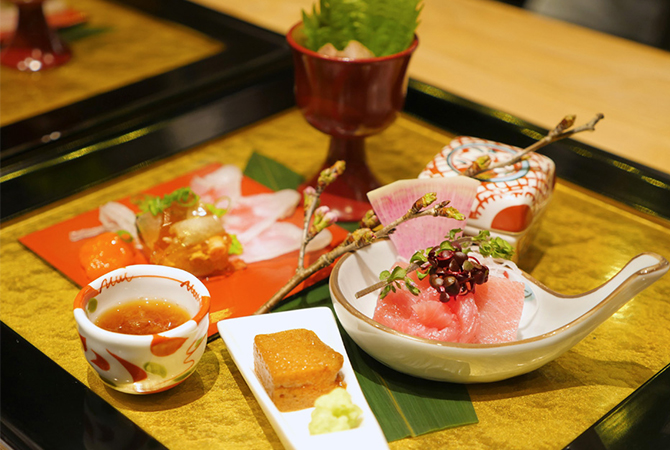 In Japanese, omakase translates to "I'll leave it up to you" and that's self-explanatory. The head chef curates and crafts your dinner, with dishes changing mid-way sometimes. Omakase is centred around the freshest, most unique, and seasonal ingredients. Don't be intimidated (it's a possibility) by the formal dining experience. You will have the chef's full attention as guests' happiness are of utmost importance. As opposed to à la carte or okonomi in which you choose what you want (#decisions), omakase transfers all autonomy to the chef. One more thing—don't forget to let the chef know if you have any allergies. Omakase chefs are known for their culinary talents and will be able to form dishes suitable for your dietary restrictions. On a totally unrelated but somehow still related note, okonomi and autonomy sound so similar but cannot be more different.
Alright, back to serious (foodie) business. Fortunately for Malaysians, especially those in Kuala Lumpur, there are several establishments serving omakase. Check out some of the best spots you can go to satisfy your submissive dreams, food-wise.
1. Sou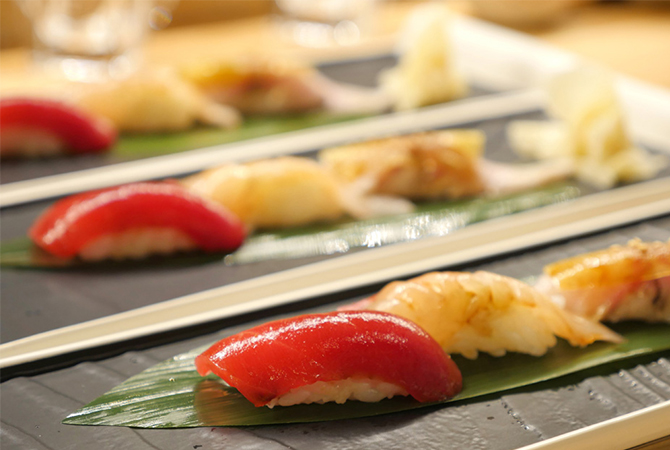 Located at the entrance of The Gardens Mall, this is where you go to taste produces that are air-flown from Nagano Prefecture in Japan. There is no à la carte menu so be prepared to be surprised by what you'll be served. Their July menu consists of the Wagyu Shabu Shabu course (RM288++ per person) and the Special Abalone course (RM388++ per person). However, do note that there are also other courses to select from, for both lunch and dinner.
Address: G247 Ground Floor, The Gardens, Midvalley City
Opening hours: 11.30am – 2.30pm (lunch), 6pm – 9.30pm (dinner)
Website | 03 2202 1133 | [email protected]
2. Sushi Oribe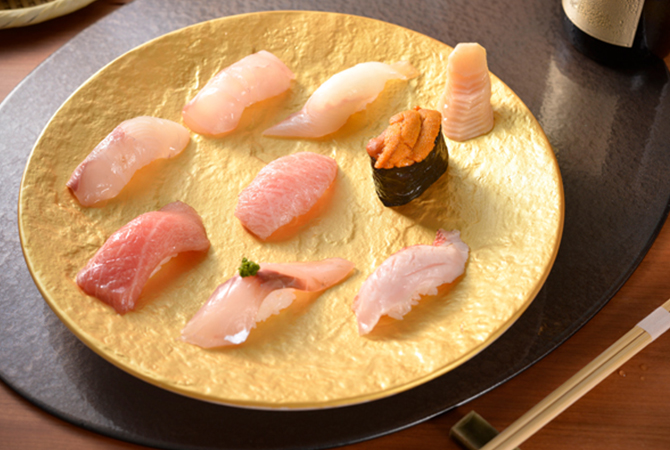 If you're a fan of a focused menu and delicious sushi, this is the spot for you. Rice, ginger, and soya sauce are the three featured ingredients and play major roles in the creation of the dishes here. Omakase menus start from RM380 person for lunch and from RM498 per person for dinner.
Address: Ground Floor, Block C-1, Vipod Residences
Opening hours: 12pm – 3pm (lunch), 6pm – 11pm (dinner)
Website | 03 2181 4099 | [email protected]
READ MORE: These are the restaurants and cafes you should try in July
3. Taka by Sushi Saito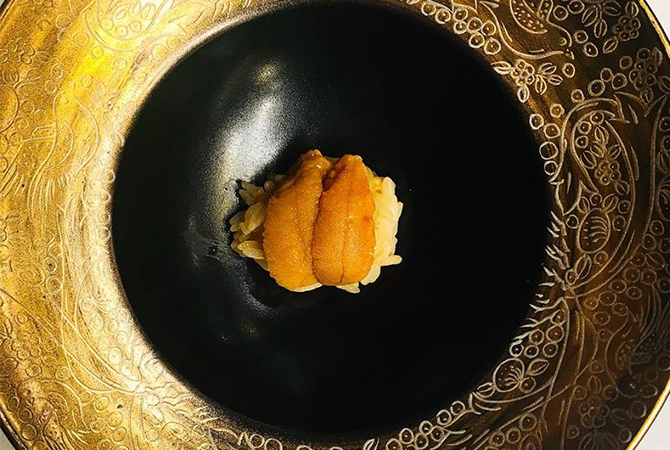 Three Michelin stars. Yes, sushi master Taka's restaurant in Japan is internationally revered. Come here for the intimate setting and the 300-year-old Hinoki wood counter. Takashi Saito, the youngest sushi chef to be awared three Michelin stars, trained all sushi chefs himself, including Masashi Kubota. Omakase is available for both lunch and dinner at RM1,400++ per person.
Address: The St. Regis, Kuala Lumpur
Opening hours: 12pm – 2.30pm (lunch), 6.30pm – 10.30pm (dinner)
Website | 03 2727 6688 | [email protected]
4. Ginza Sushimasa
Ginza is a name synonymous with opulence and luxury. Here in Malaysia, Chef Hiroyuki Murakami utilises his skill of whimsical art with a selection of seafood coming in directly from Toyosu Market in Tokyo. For dinner, sushi omakase starts from RM850 whereas Sushimasa omakase starts from RM1,200. As for the noon, Chef's Selection begins from RM750. Who doesn't love fresh seafood?
Address: Level 7, Le Meridien, Kuala Lumpur
Opening hours: 12pm – 2.30pm (lunch), 6pm – 10pm (dinner)
Website | 03 2260 1686
READ MORE: Check out this roundup of seafood restaurants in Kuala Lumpur
5. Sushi Azabu
You know a restaurant is worth checking out when it already has one Michelin star for the New York outlet. Similar to the other omakase dining spots, you get uniquely crafted sushi and fresh sashimi. Omakase here starts from RM490 but there is also an à la carte menu.
Address: Isetan Japan Store, Lot 10, Kuala Lumpur
Opening hours: 12pm – 2.30pm (lunch), 6pm – 10pm (dinner)
Website | 03 2119 2624 | [email protected]
6. Sushi Kazu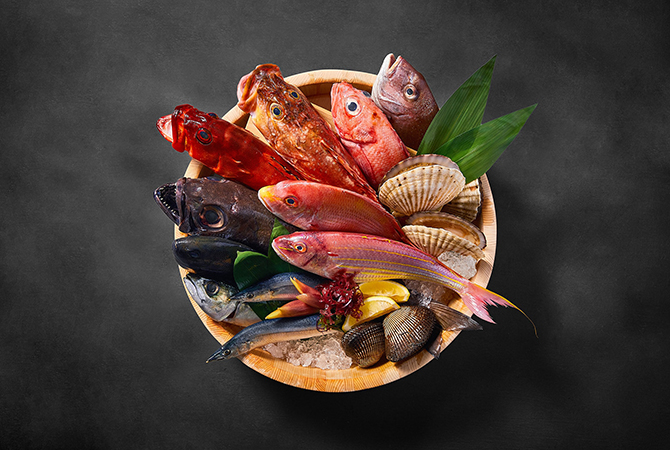 Meet one of the newest omakase joints in Kuala Lumpur. You will be quick to notice aesthetics that are stripped back. This is intentional: to allow the back-to-basics ethos of Master Chef Norikazu Shibata to take centre stage. What he specialises in is Edomae sushi; with Sushi Kazu being his first ever culinary concept. Lunch starts from RM129 per person and dinner begins from RM308 per person.
Address: Lot 8-A, Jalan Batai, Damansara Heights
Opening Hours: 12pm - 3pm, 6pm - 11pm (Daily except Monday)
Website | 03 7490 2208 | [email protected]
It is always fun to add a little spice to your life. With omakase, expect mystery and brilliance. Here's an advice if you're an omakase virgin, with your hands (or chopsticks) eat nigiri in one bite. Have you been to any of these spots? What did you think of the omakase experience?