Food + Drink
The wait is finally over—Bacha Coffee has opened its doors in Kuala Lumpur
Time for a good cuppa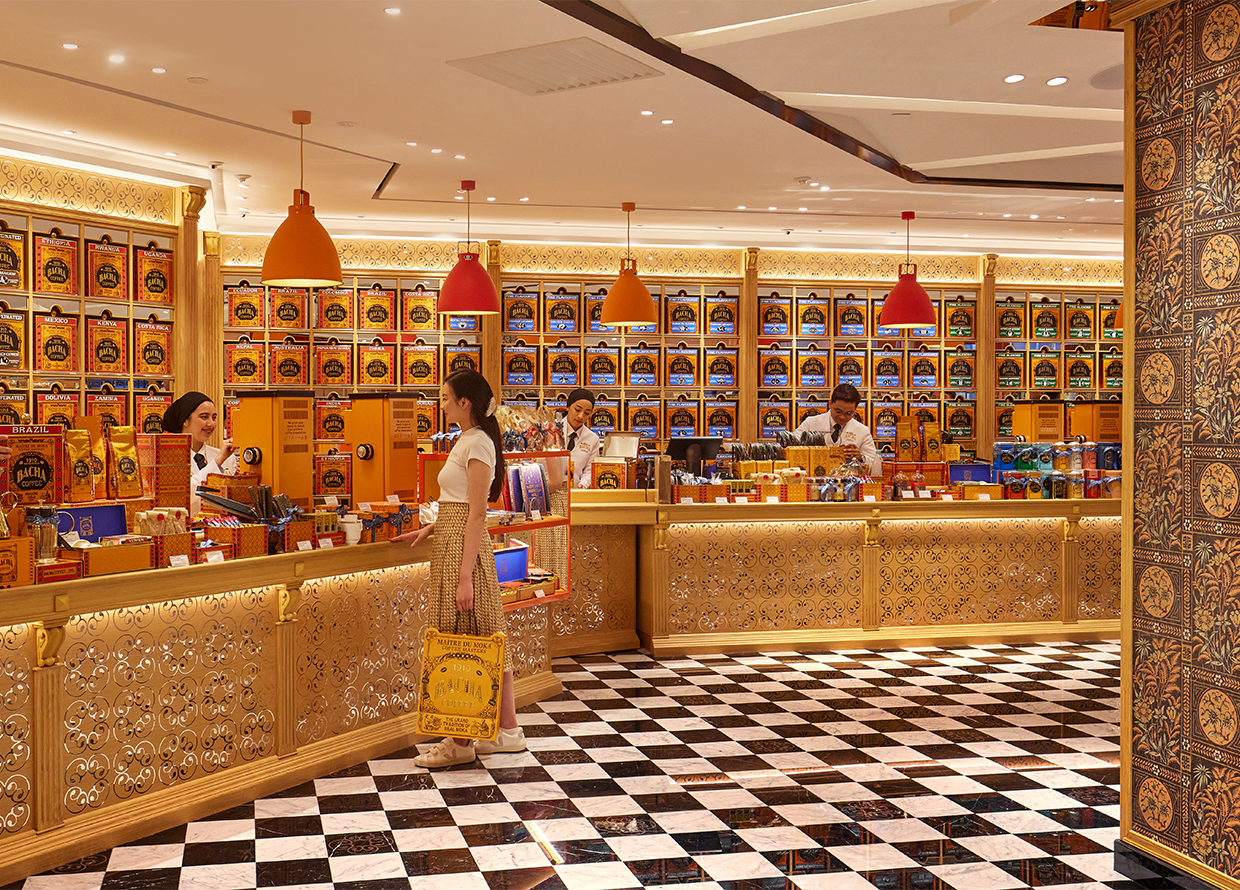 Note: This article was originally published on 10 July 2023 and has been updated on 28 September 2023 with the latest news from the Bacha team. Bacha Coffee has opened its first outlet in Malaysia on 28 September 2023. 
For Malaysian coffee lovers, a trip to Singapore is never complete without a visit to Bacha Coffee. It doesn't matter if it's a coffee date at one of its outlets in Singapore or a quick run to the one at Changi Airport; a sip of this well-loved coffee is always a must. Now, we're definitely rejoicing at the idea of being able to have this particular cuppa closer to home as Bacha Coffee has finally opened its doors in Kuala Lumpur!
The highly anticipated store is located in KLCC, facing Symphony Lake, opposite the international eatery, Burger & Lobster. Housed in a massive space of 7,000 sq ft, the store offers the full Bacha Coffee concept with a boutique, coffee room, and takeaway counter within a single space. The space can accommodate up to 92 guests; dine in the exclusive private room or on the first Bacha Coffee outdoor terrace.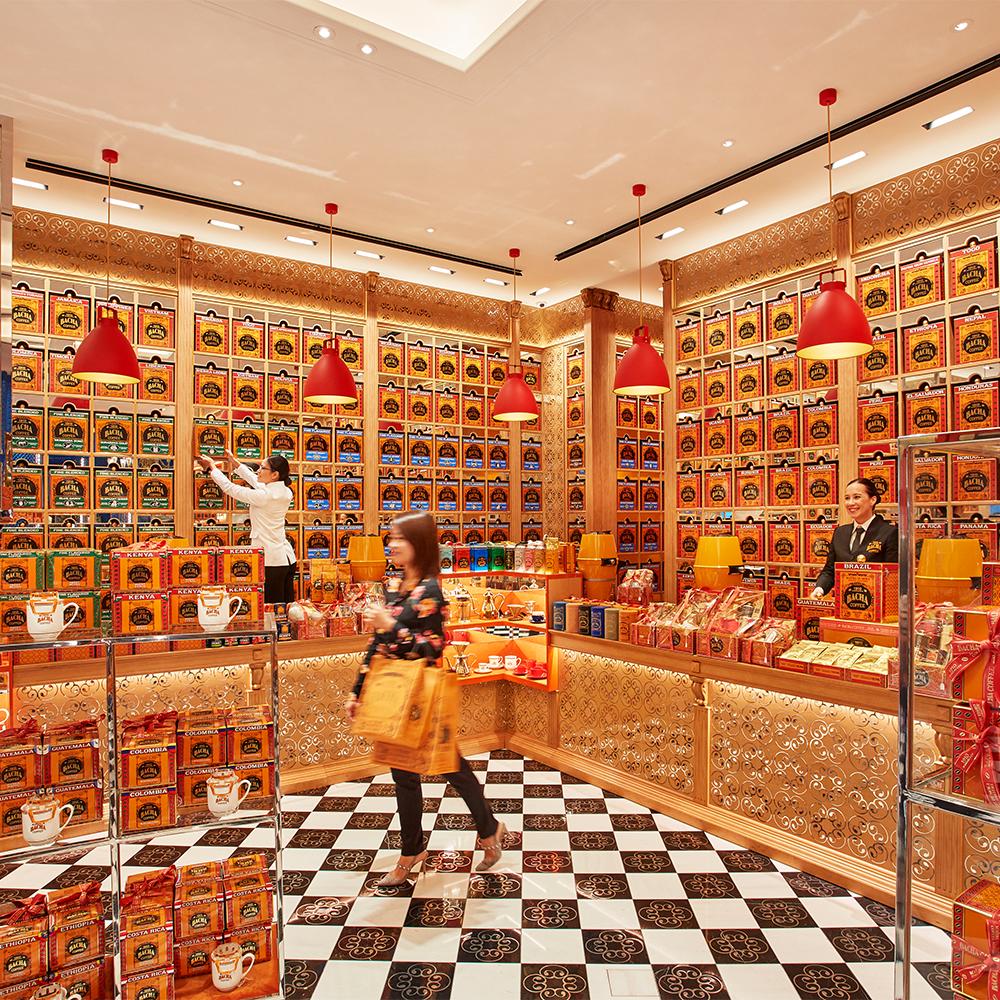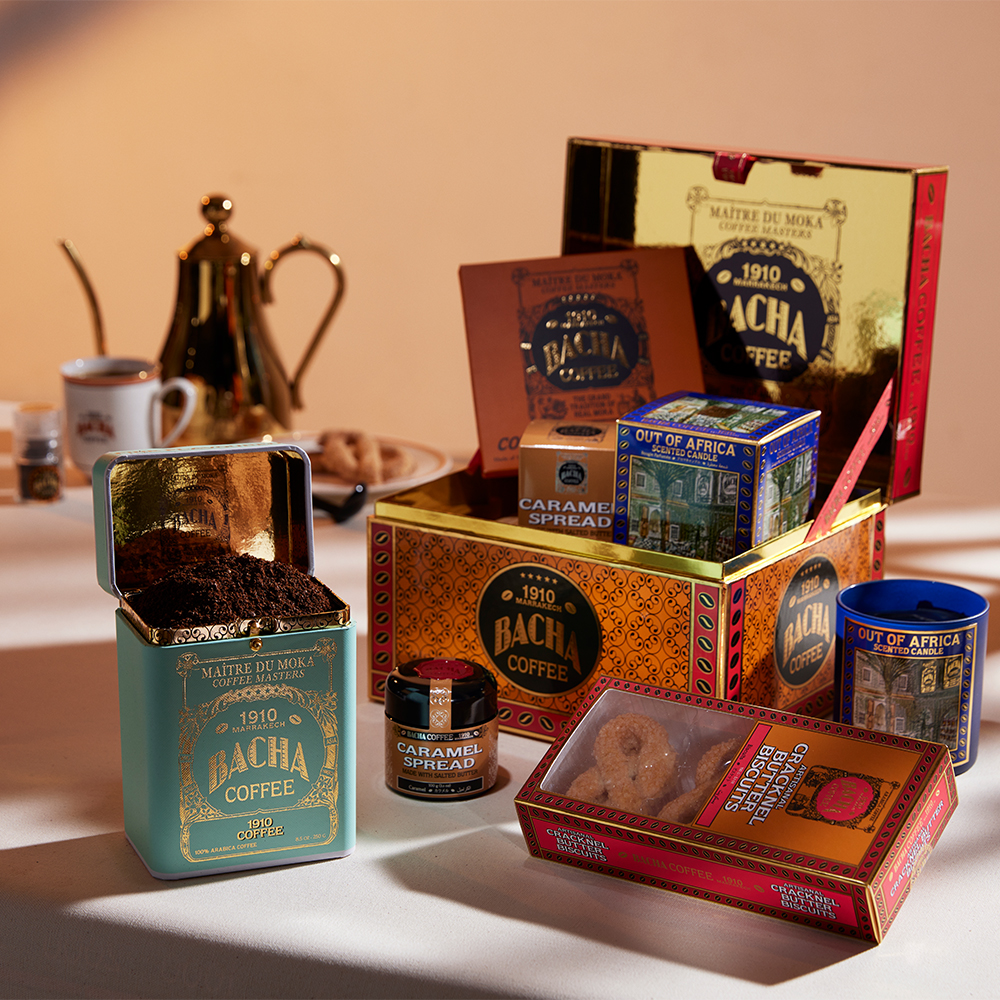 Established in 1910, Bacha Coffee specialises in 100 per cent Arabica coffee and has a wide variety of quality coffee beans, including single-origin coffee, flavoured coffee, boutique blends, as well as naturally decaffeinated coffee. The well-renowned international coffee brand gives you a unique experience with each cup you devour and has easily become one of the world's most recognised coffee brands.
The first sighting of the store opening happened back in March, when fashion influencer @fishmeatdie posted on his TikTok that he spotted the brand in KLCC. It's no surprise that the bright amber hues that are synonymous with the brand has made news ever since, with the buzz increasing as we got closer and closer to the opening date.
Although it's a well-loved international brand, Bacha Coffee only has physical stores in three countries—Morocco, France, and Singapore. Malaysia is the fourth country on its roster. 
The brand is famed for elevating the coffee experience, and the luxurious designs of its stores will definitely transport you to another world. This is evident in Bacha Coffee's largest store, located in Terminal 3 of Changi International Airport Singapore. The space is magnificent and extravagant, complete with an arch that's adorned with gold embellishments and coffee canisters. 
Its inaugural store in Malaysia is the very definition of opulence—one step into its space and you're transported back 100 years. The walls are adorned with coffee canisters of brilliant amber hues and the aroma of freshly grounded Arabica beans keeps you enticed as you wander through its space.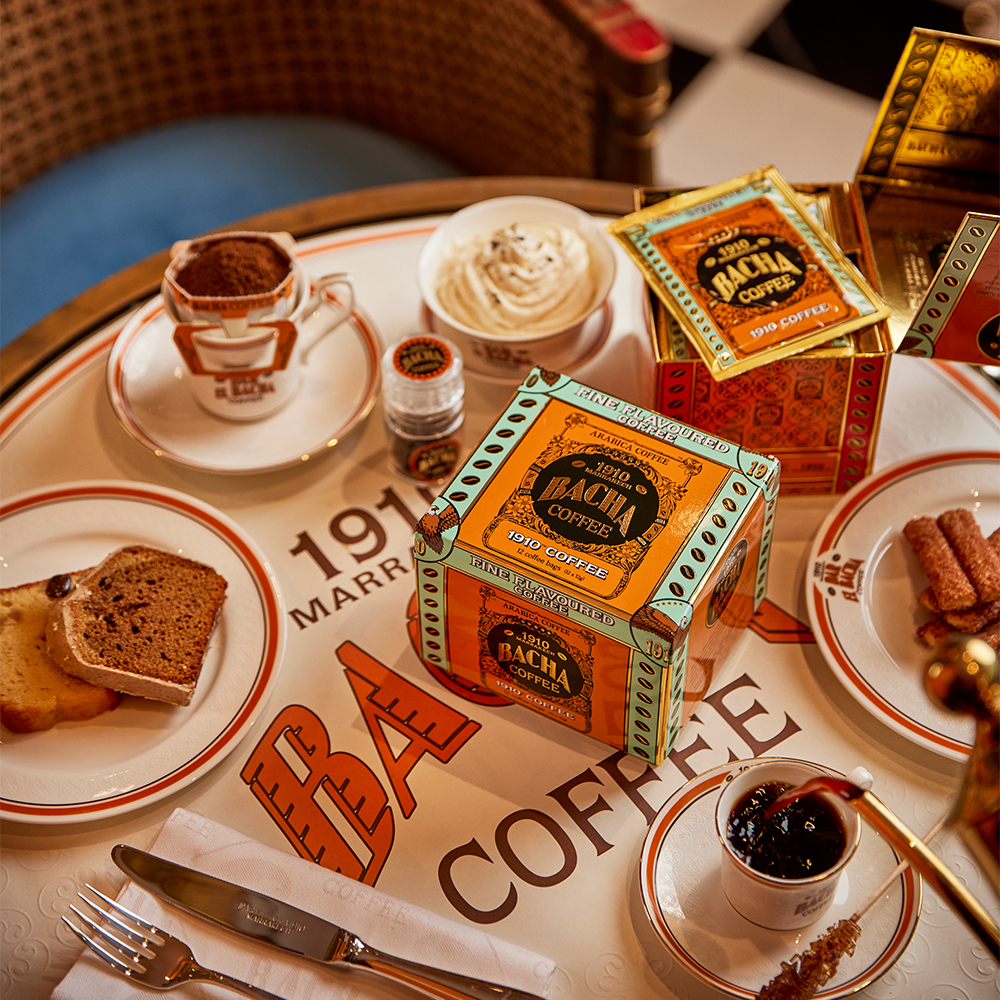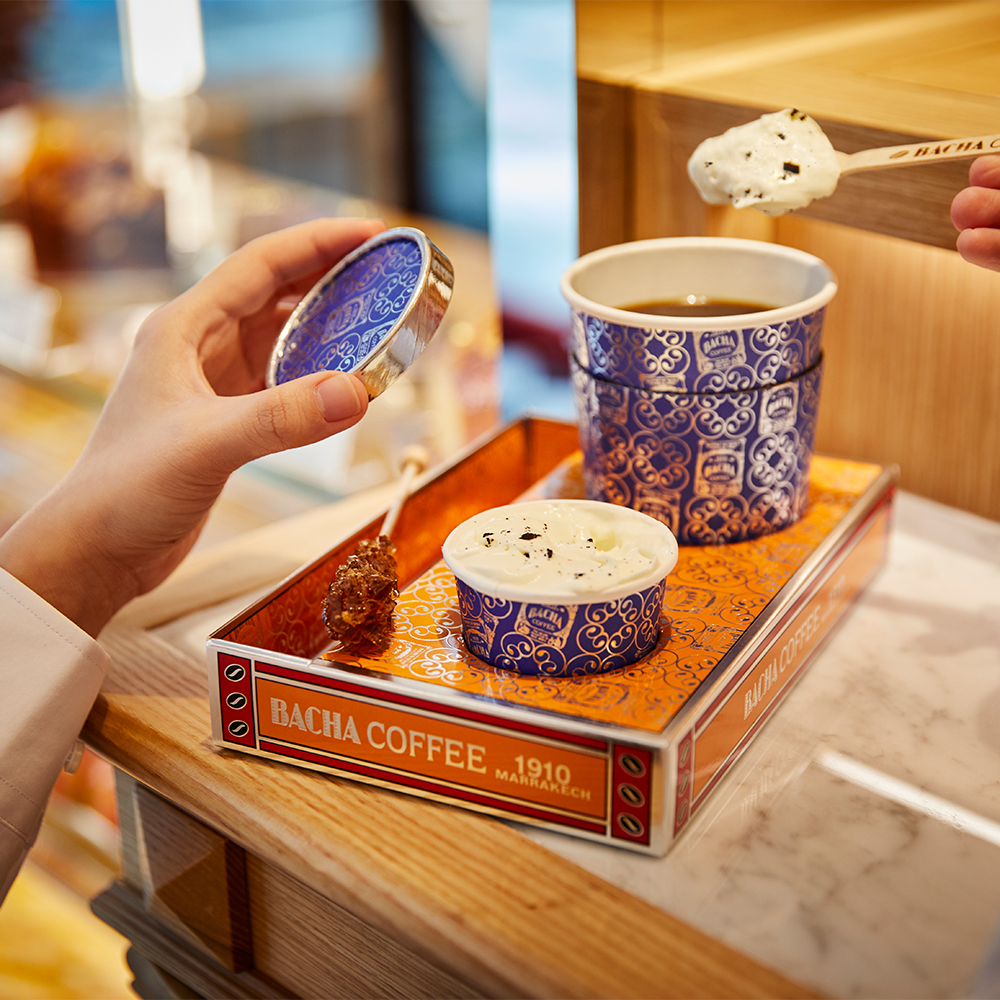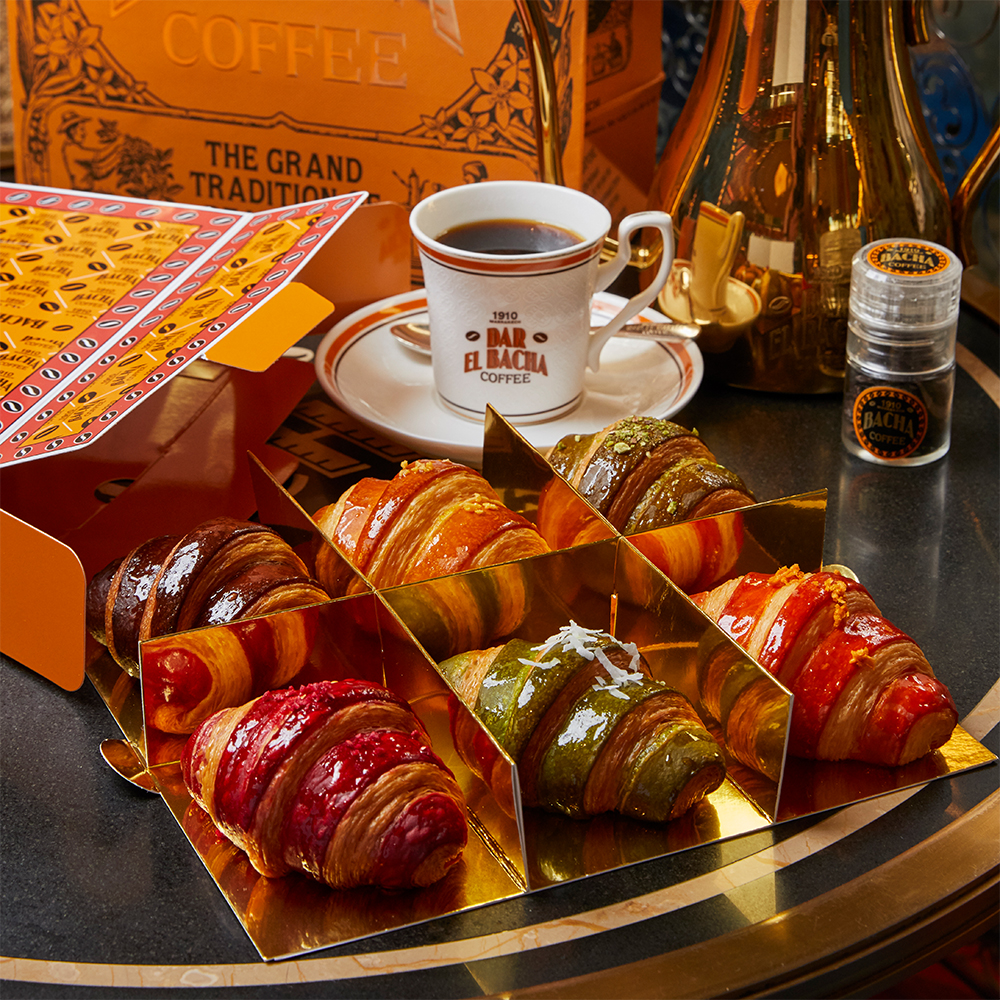 Indulge in a coffee adventure and choose from over 200 varieties of loose hand-selected coffee beans from Africa, the Arabian Peninsula, Central and South America, the Caribbean, and Asia. Browse the vast collection of packed beans that make the perfect gift—the Carnevale Coffee from the Autograph Collection has hints of orange zest, hazelnut, and warm chocolate; while the Expedition Collection features two, four, or six coffees, each set reflecting a curated adventure.
Dine in its gorgeous space and choose from its wide variety of coffee, served alongside vanilla bean-flecked Chantilly cream and a raw sugar stick. If you're craving a sweet treat, try its assorted signature filled croissants with flavours like Coffee Chocolate or kaya—a perfect pair for your cuppa.
According to an article by The Edge Malaysia, another Bacha Coffee outlet is set to open at The Exchange TRX in KL—a bustling hub with retail shops that is set to open in the fourth quarter of this year.
Curious about the latest eateries in town? Discover more here.
| | |
| --- | --- |
| SHARE THE STORY | |
| Explore More | |