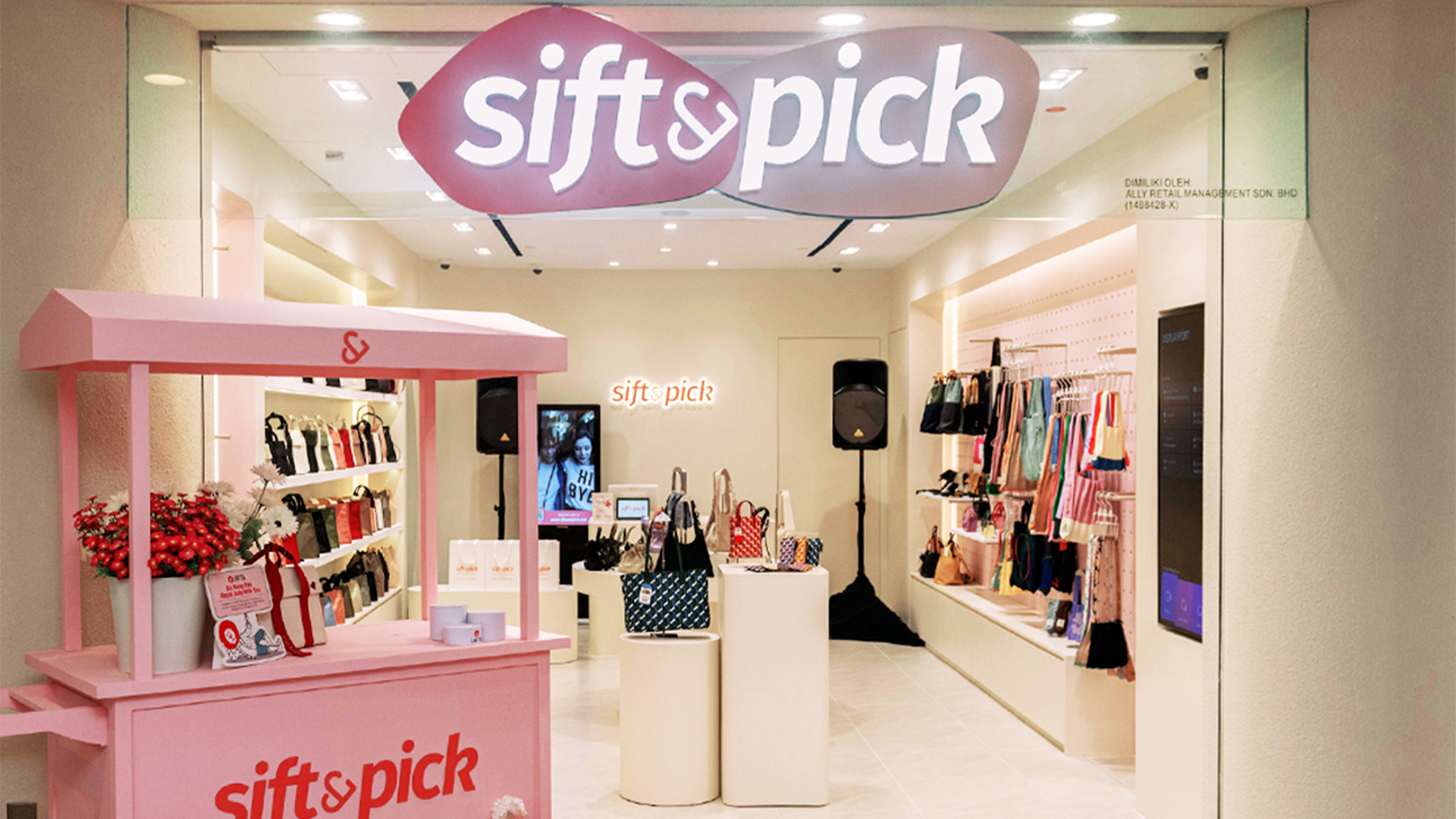 Hailing from the vibrant cityscape of Singapore, multi-branded fashion retailer, Sift & Pick, has finally ventured out of its home base, corporeally expanding its specially curated shopping experience to its neighbouring nation, Malaysia. Boasting more than 400 partnered brands and a keen eye for the latest trends, each coveted piece that occupies every corner of the newly opened store has been carefully handpicked, with a particular spotlight on a selection of the finest bags from a diverse range of under-the-radar and cult-favourite designer labels across the globe. This includes South Korea, Thailand, and many more—giving them a well-deserved platform to broaden their audience and augment recognition beyond their country, as well as furnish their exceptional crafts to all.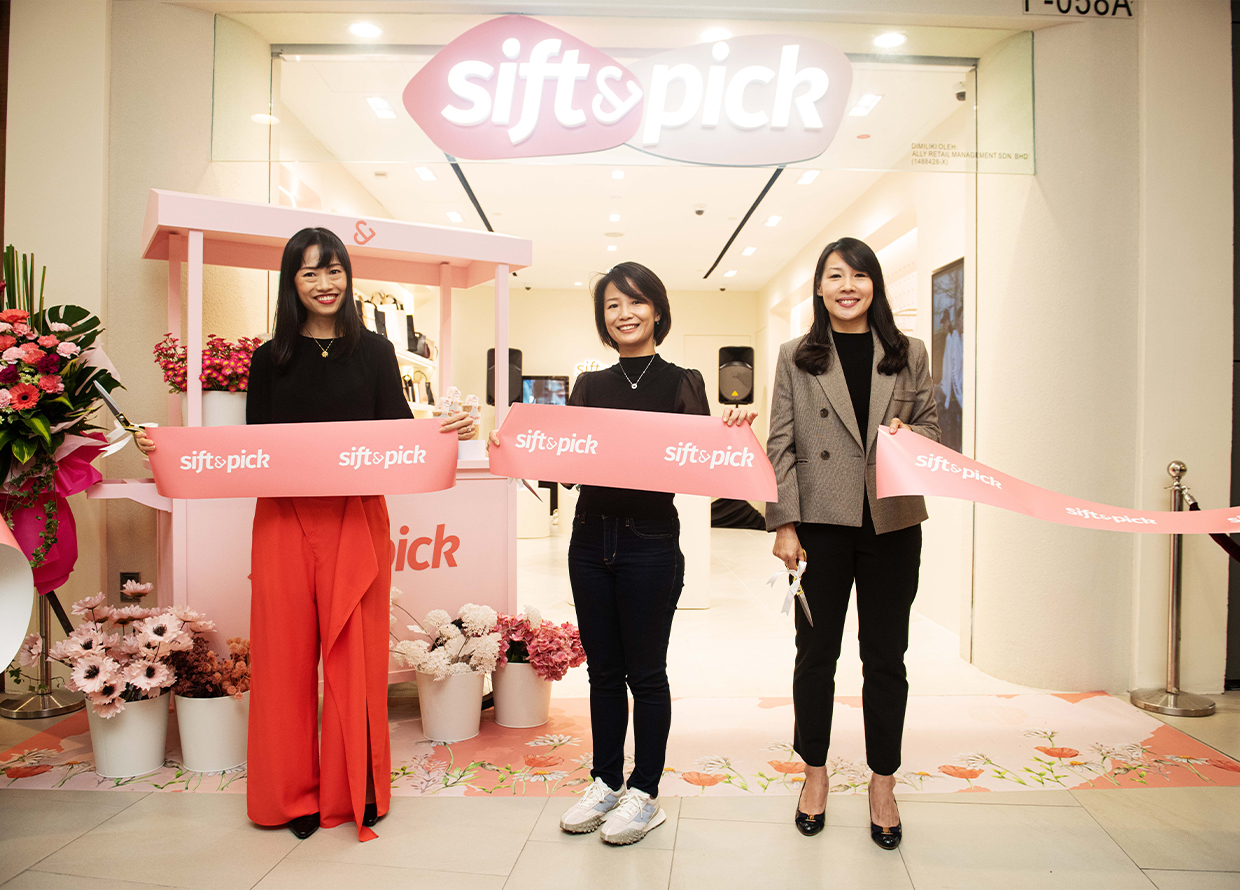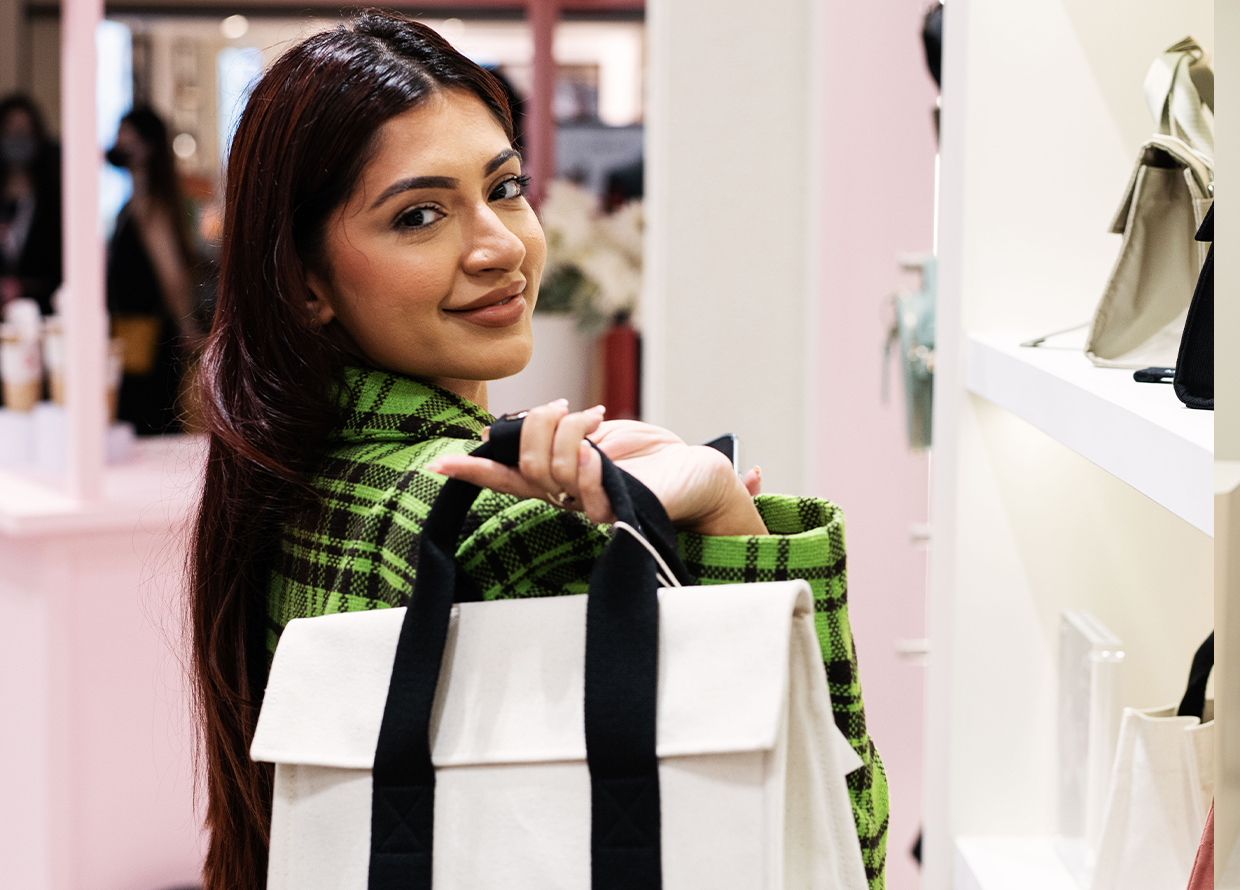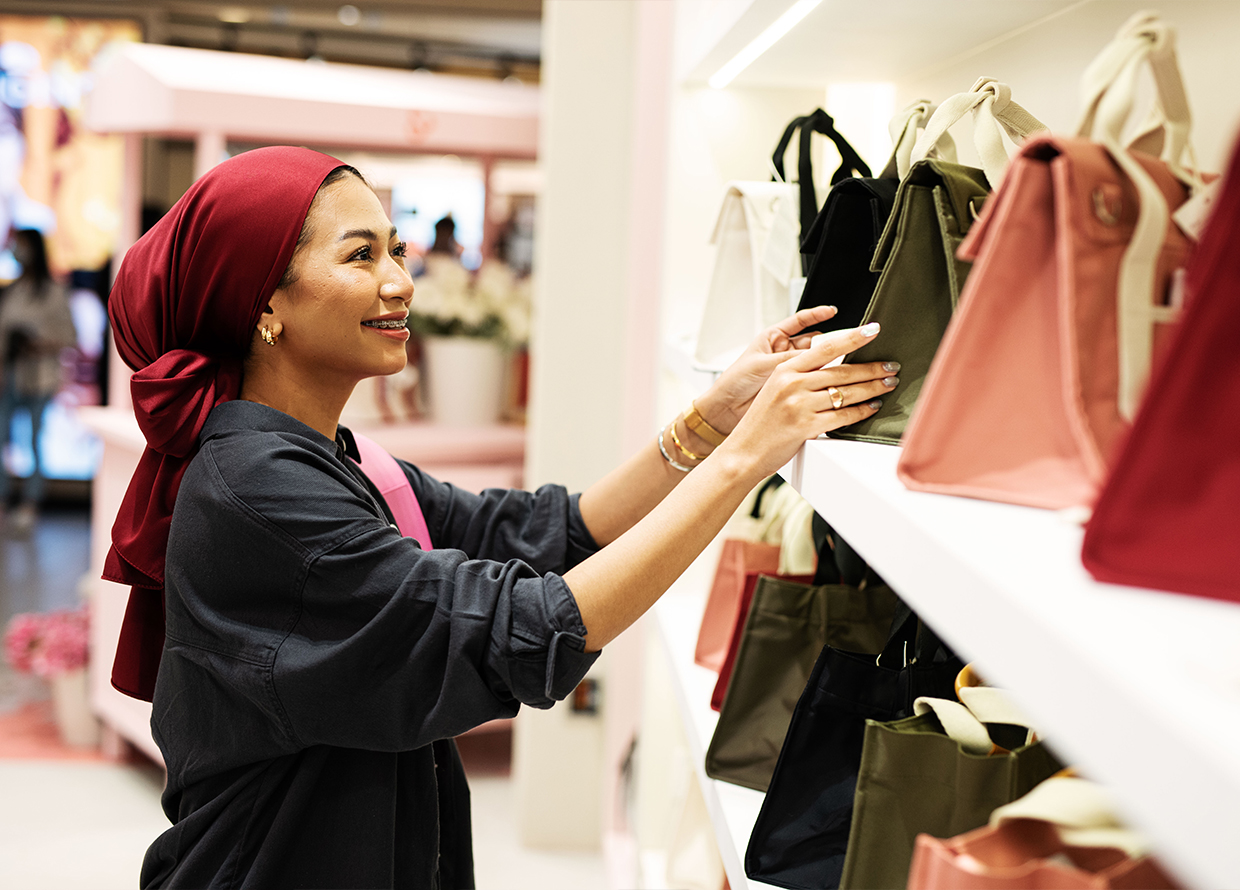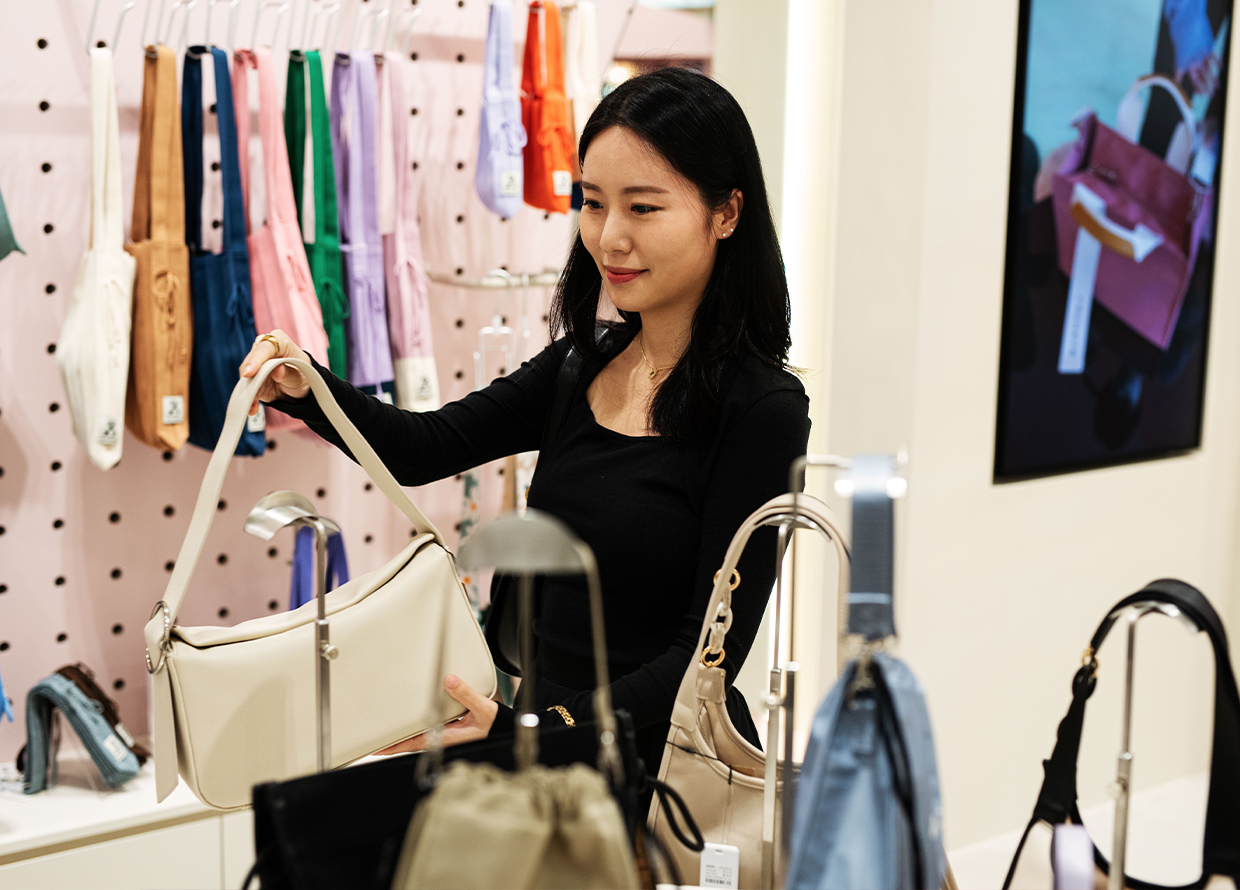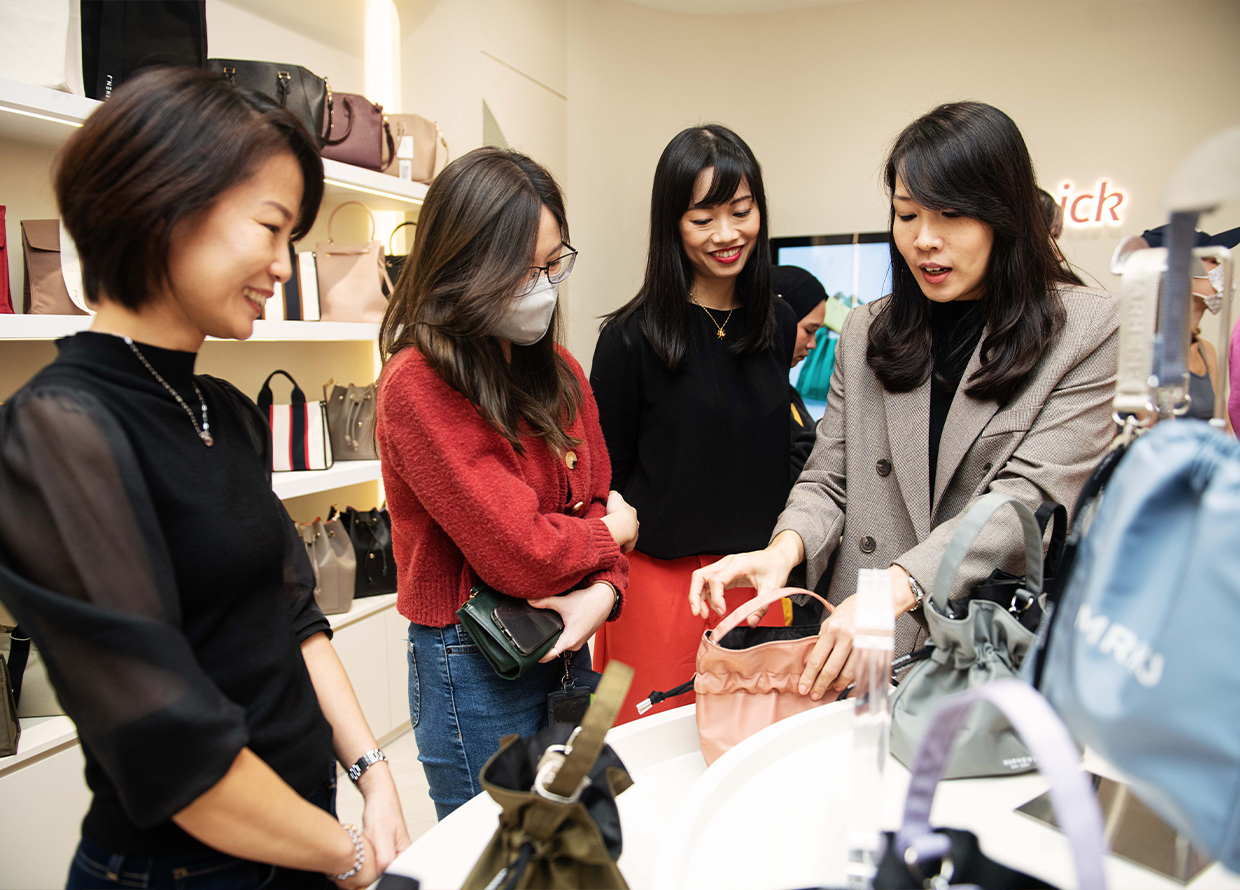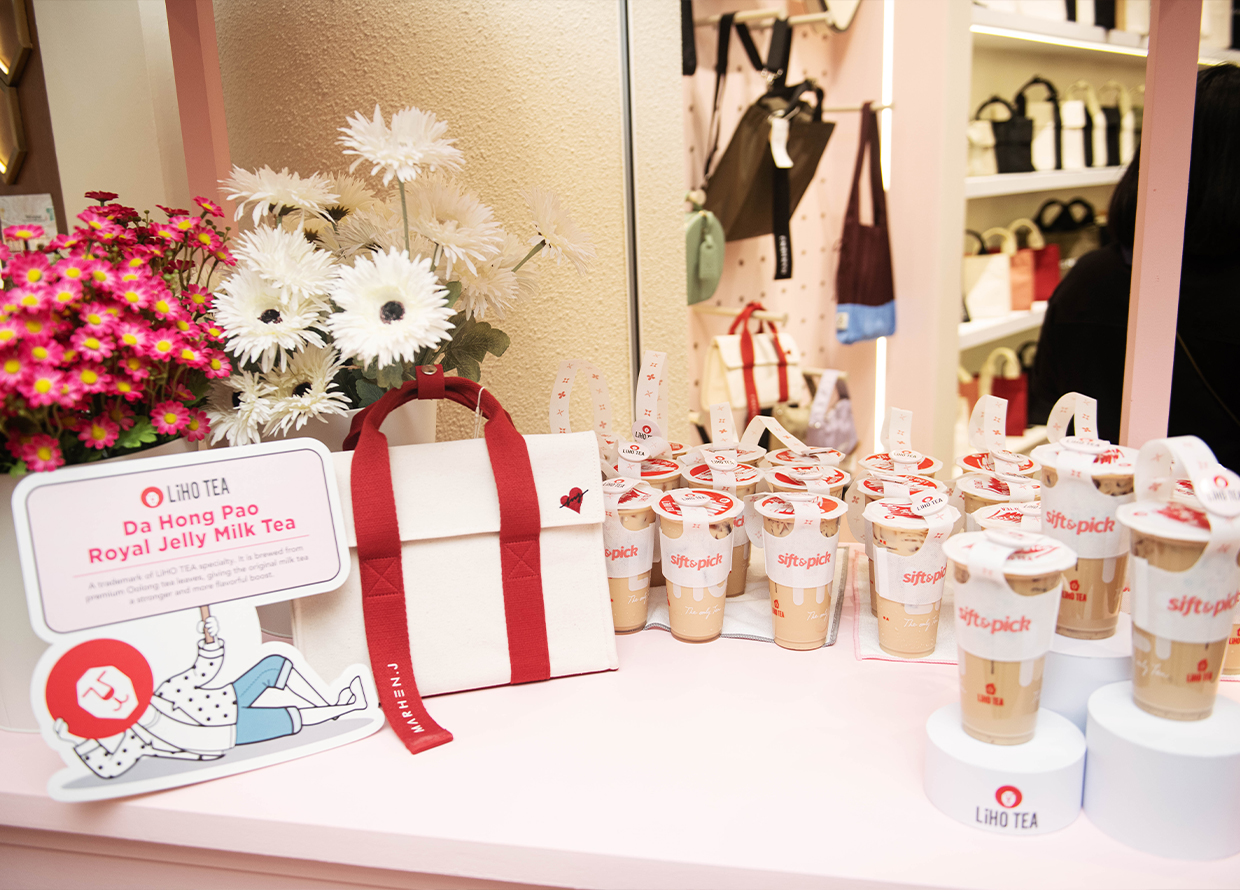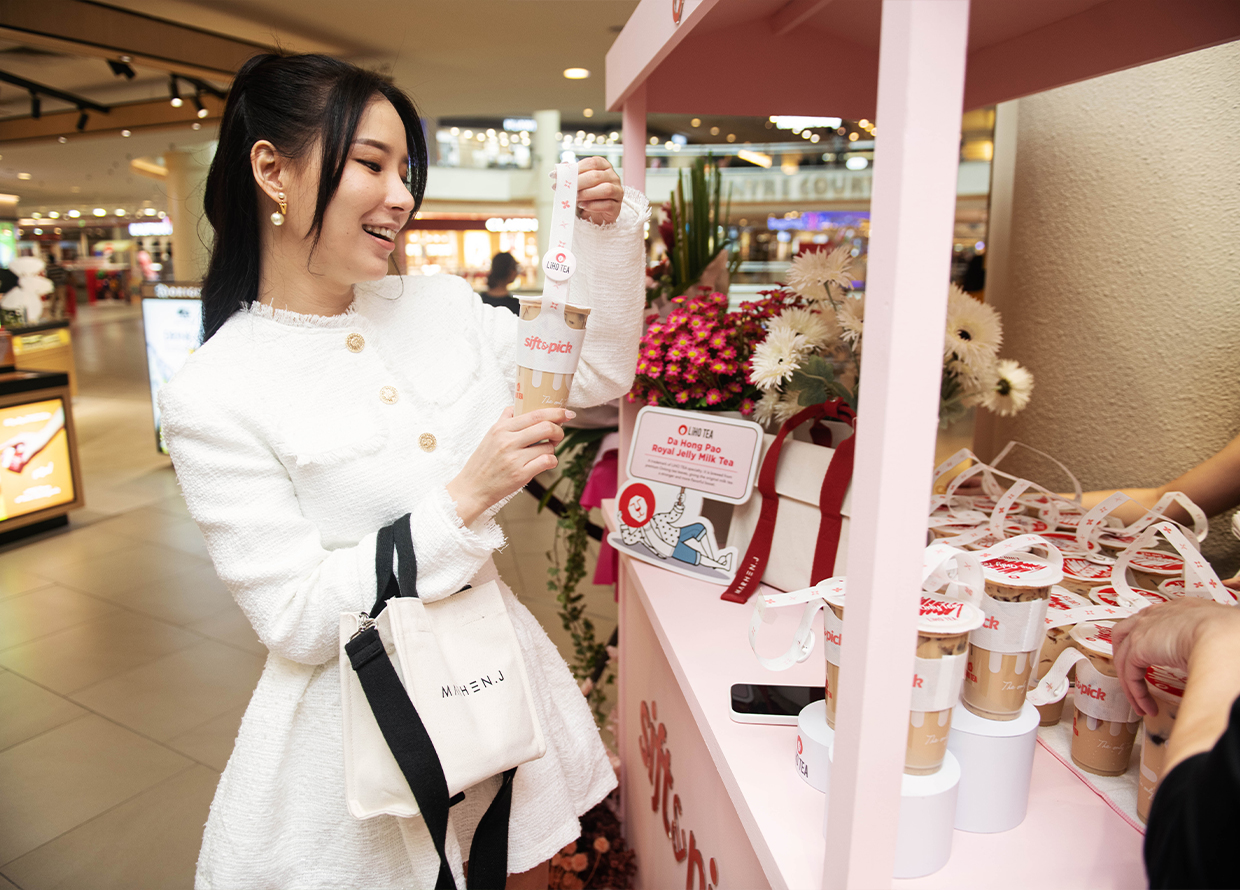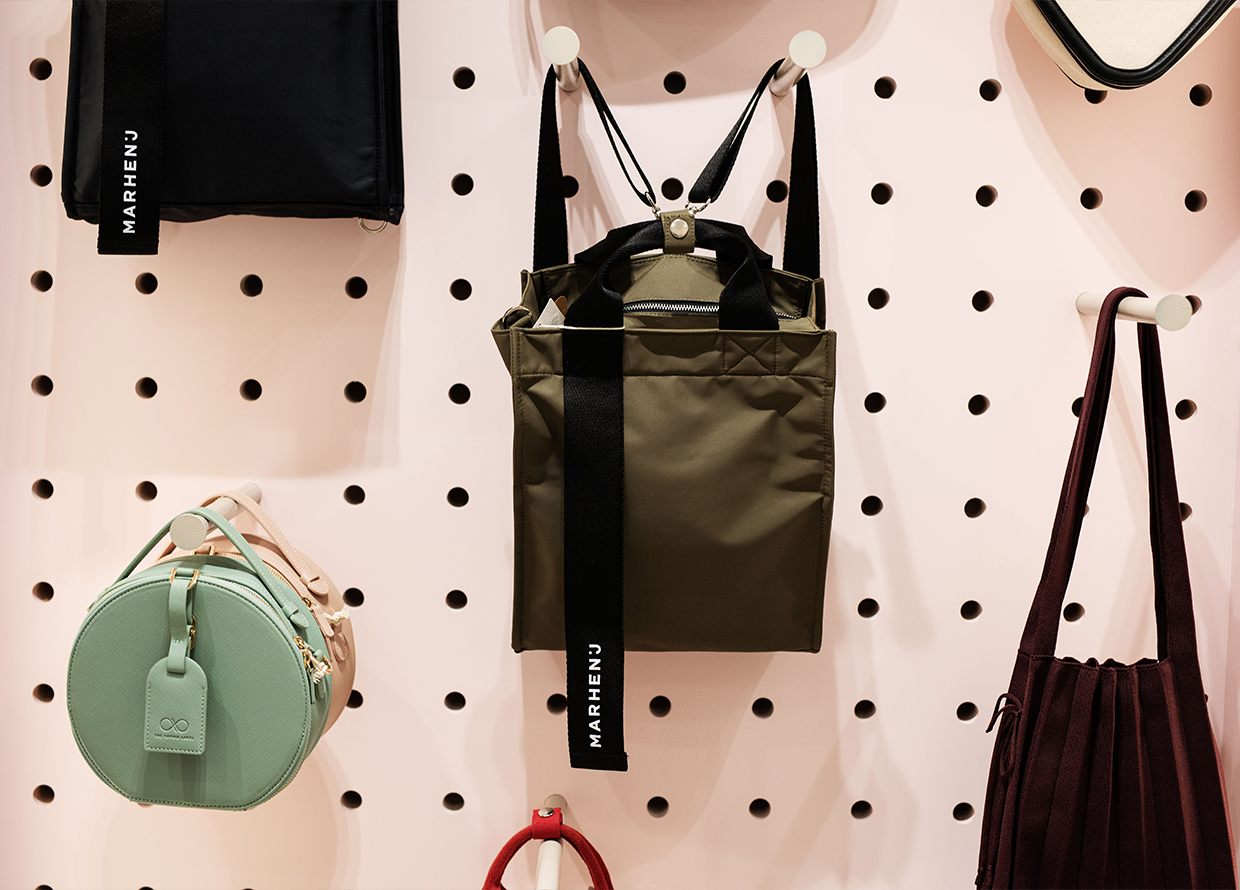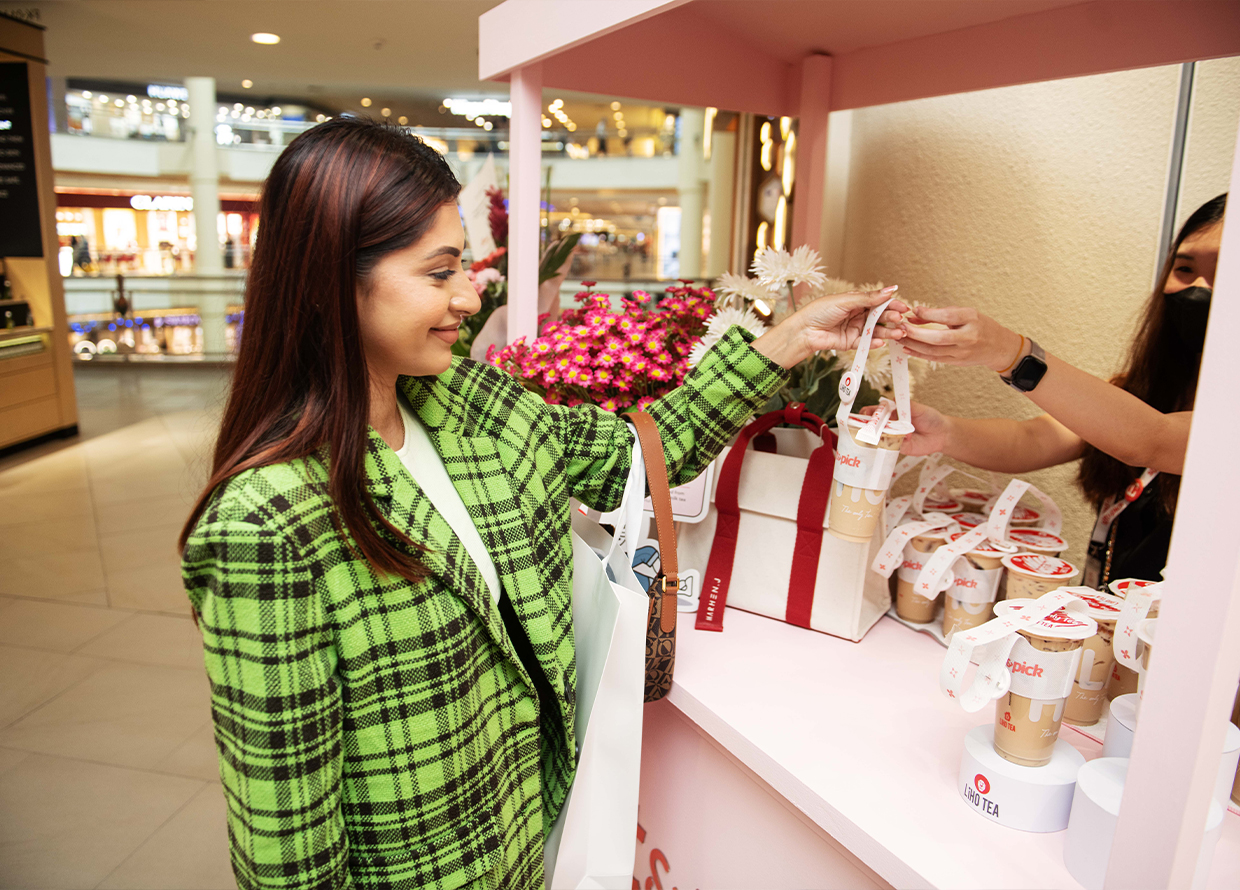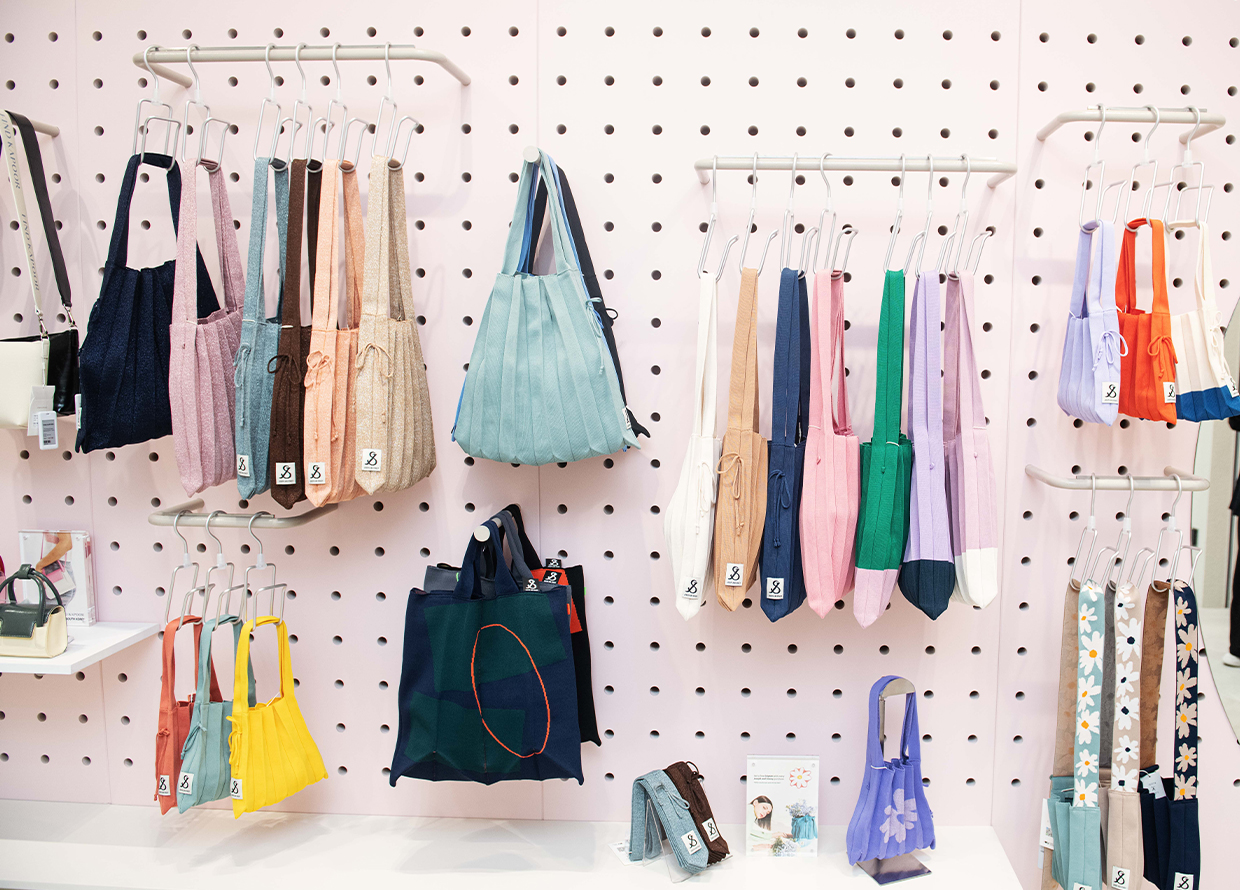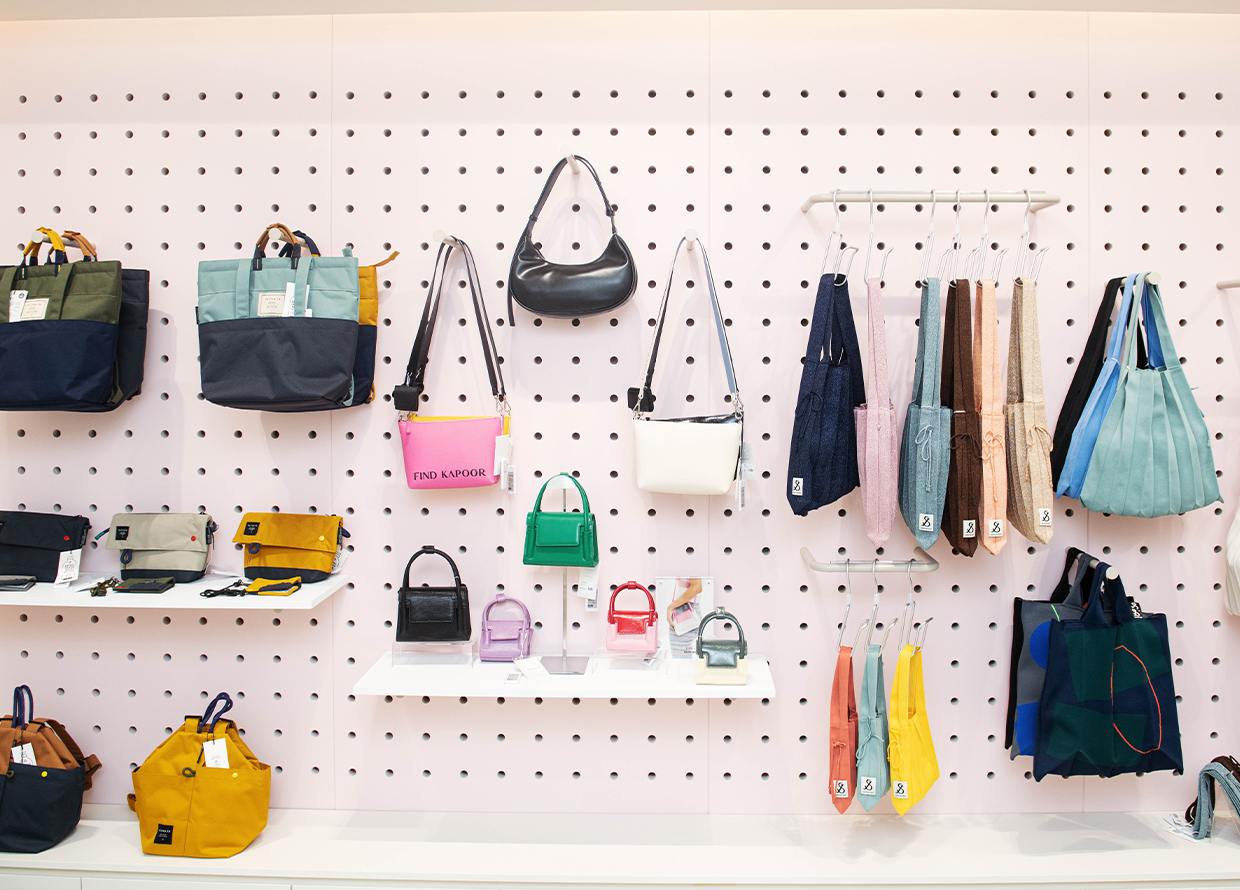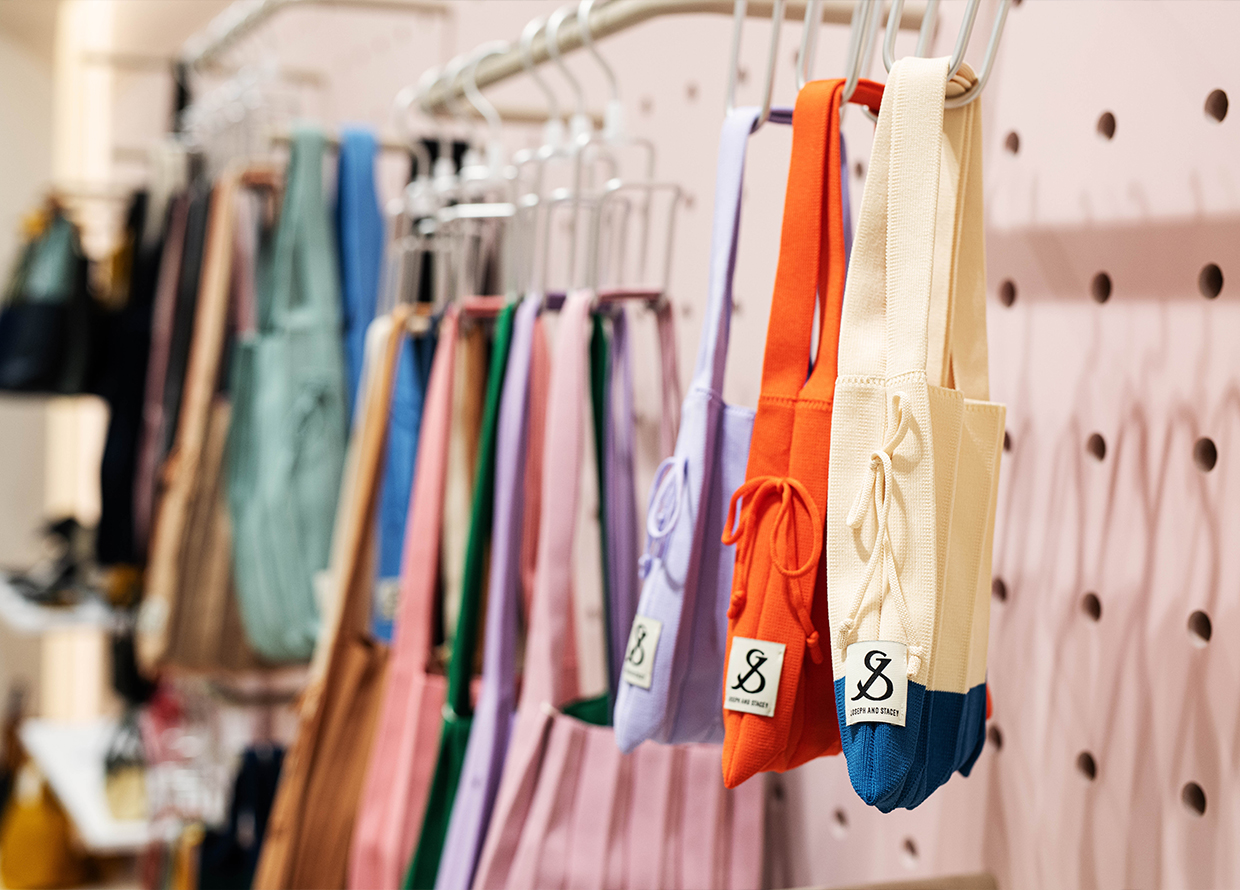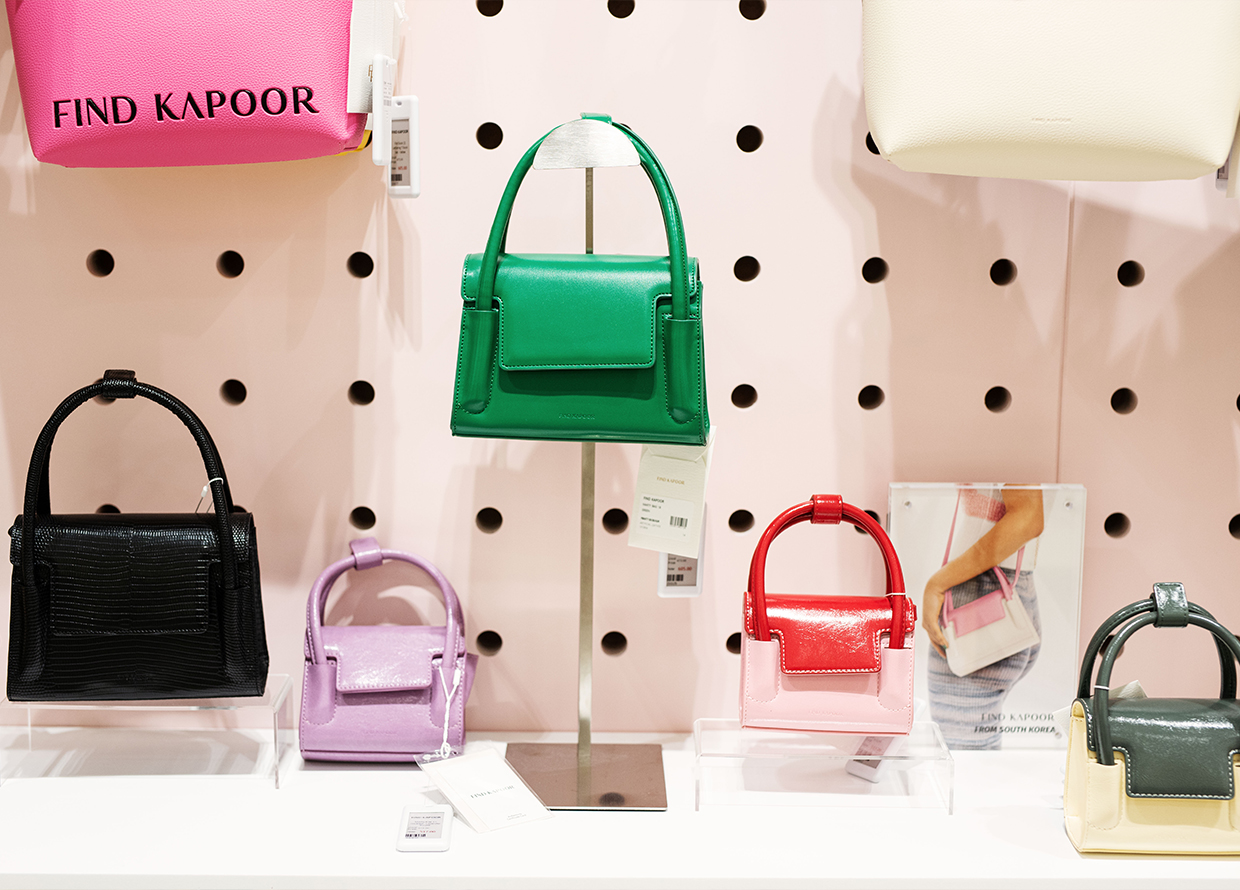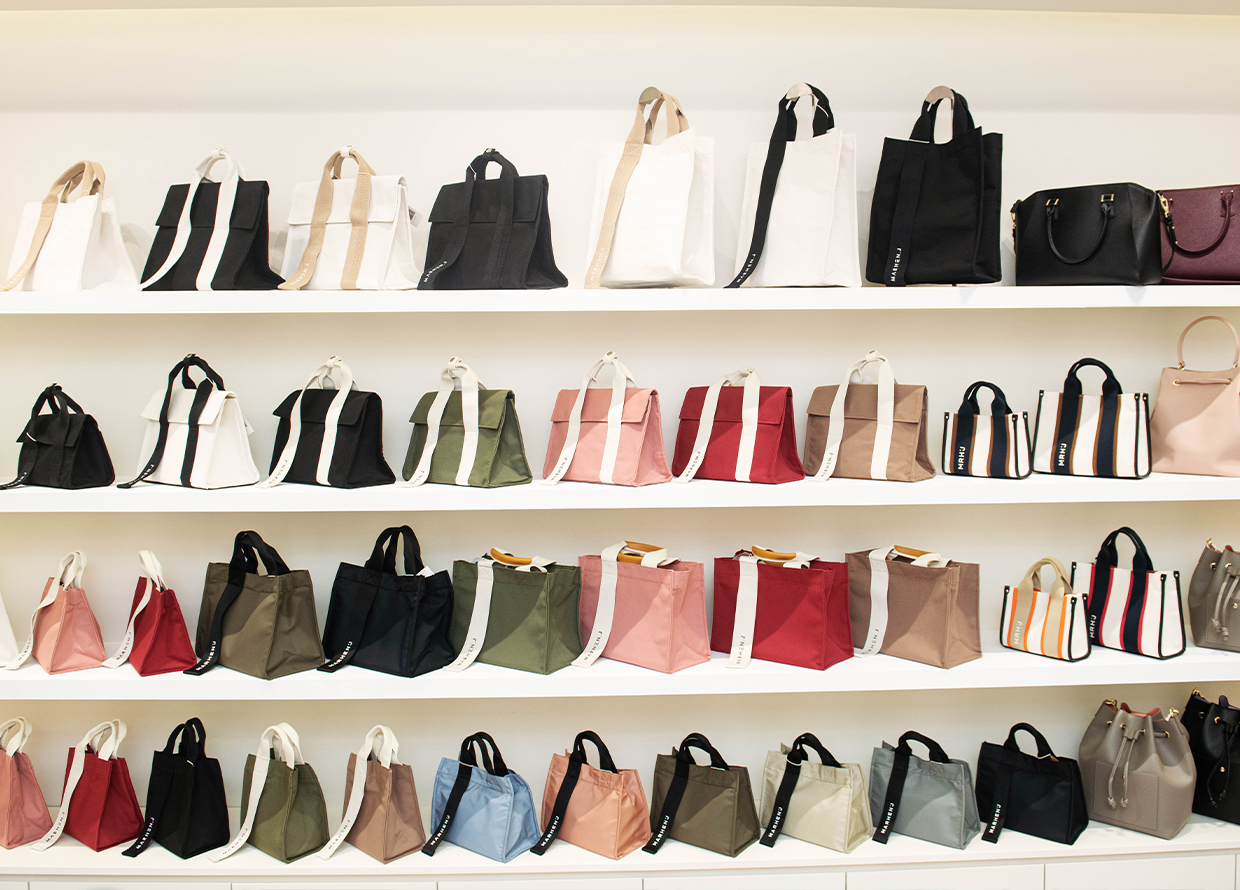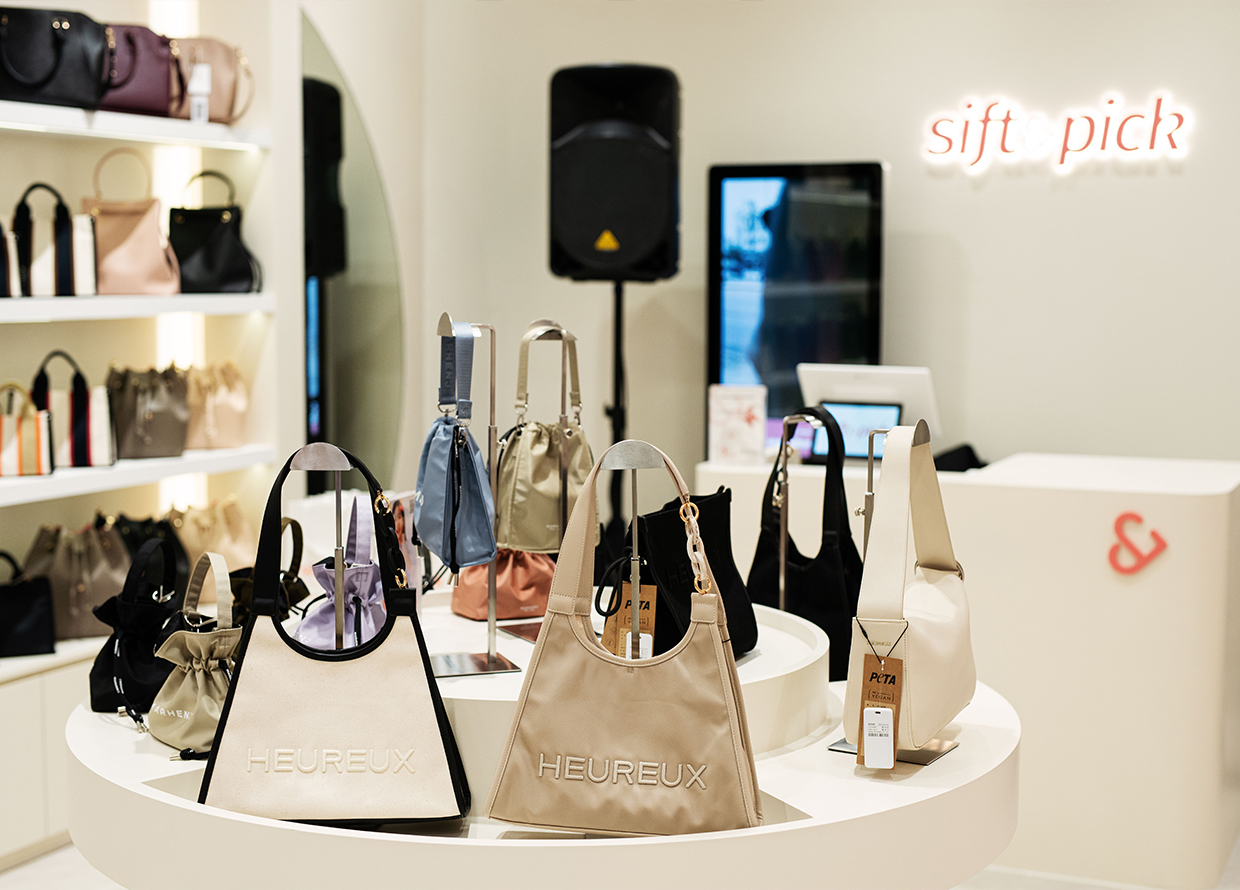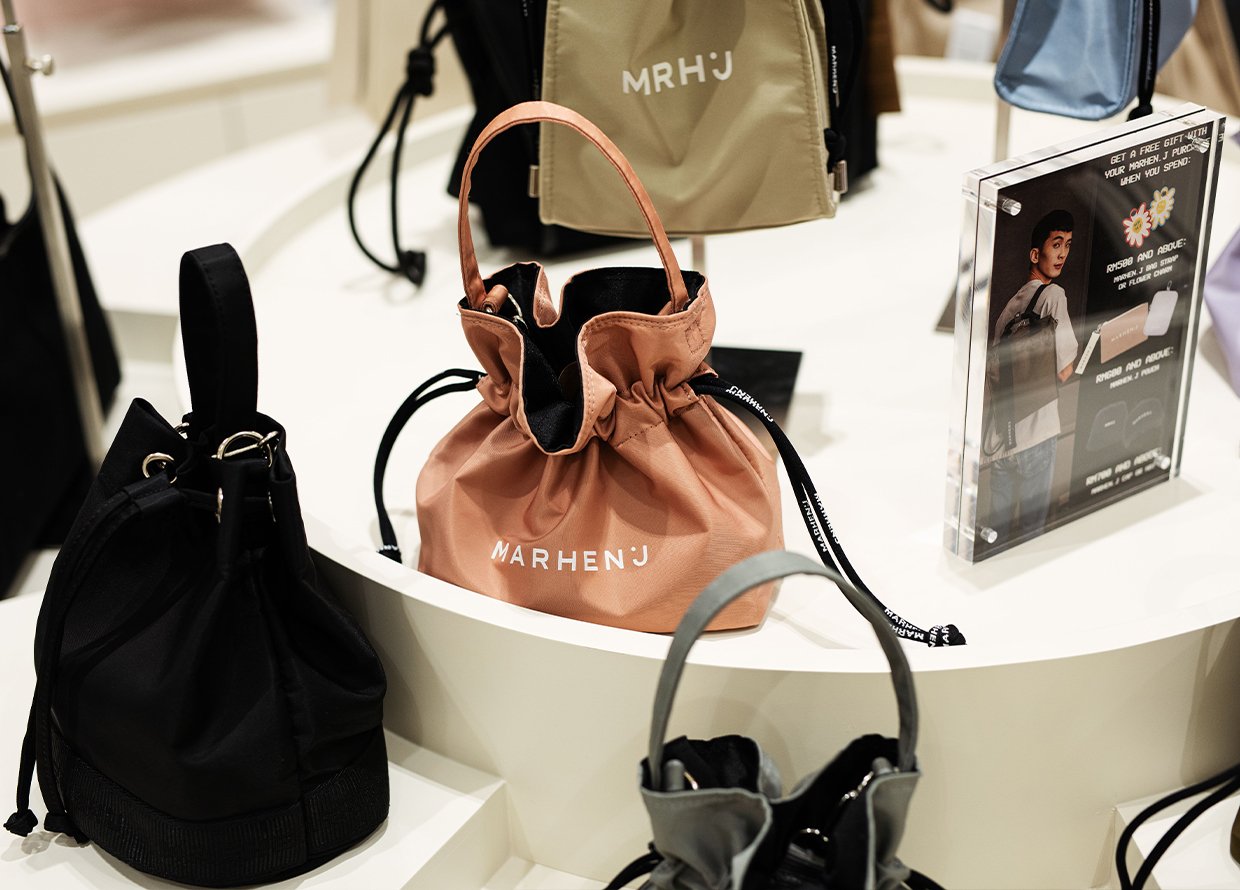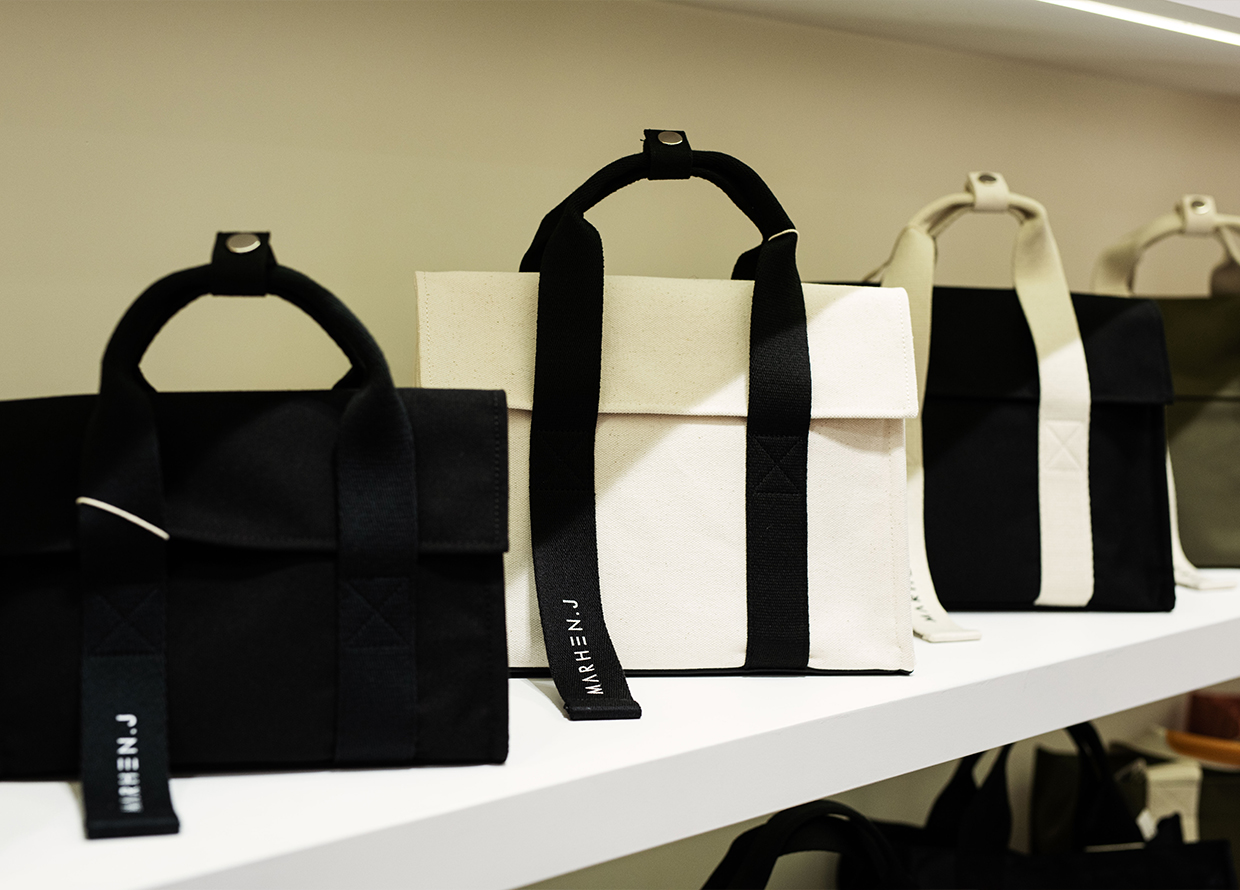 Nestled within the impressive shopping sanctuary of Mid Valley Megamall, the charming boutique spans 464 square feet with minimal embellishments to centre the limelight on its exquisitely crafted items. Hues of coral pink decorate its walls in contrast to the minimalistic off-white furnishings, emanating nothing but a chic and decorous ambience for an all-around delightful shopping experience.
Whilst Malaysians have been able to browse and shop Sift & Pick's items online in the comforts of their home for a while now, its physical arrival to our local market is accompanied by a special launch that's exclusive to the new boutique. In particular, to commemorate Sift & Pick's first physical foray into Malaysia, the exciting occasion comes along with the release of a roomy and versatile Ricky Multi-way SE Backpack in an exclusive Khaki colour, courtesy of none other than its best-selling brand, South Korea-based label MARHEN.J—a fashion-conscious label that boasts a star-studded list of clientele, including the likes of the ever-iconic Girl's Generation and Wonder Girls.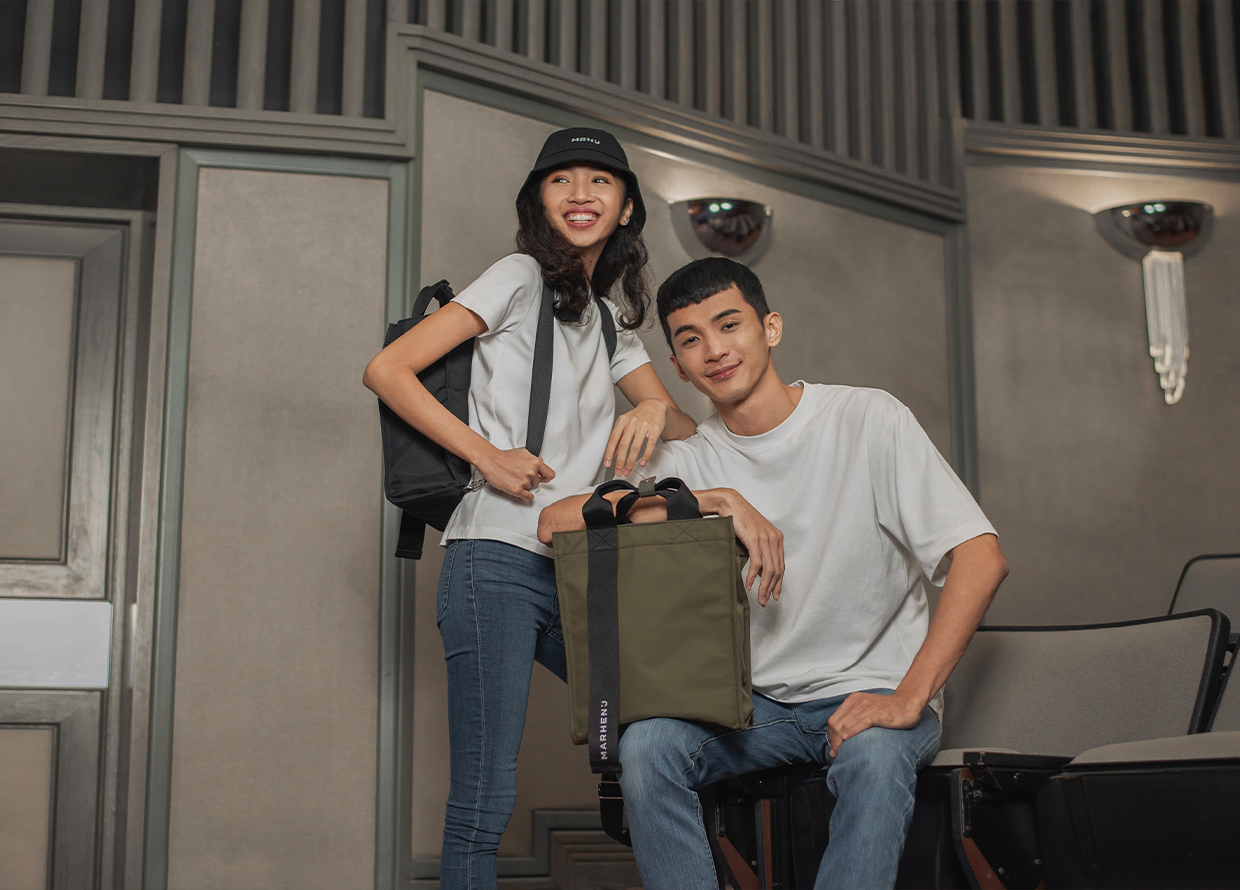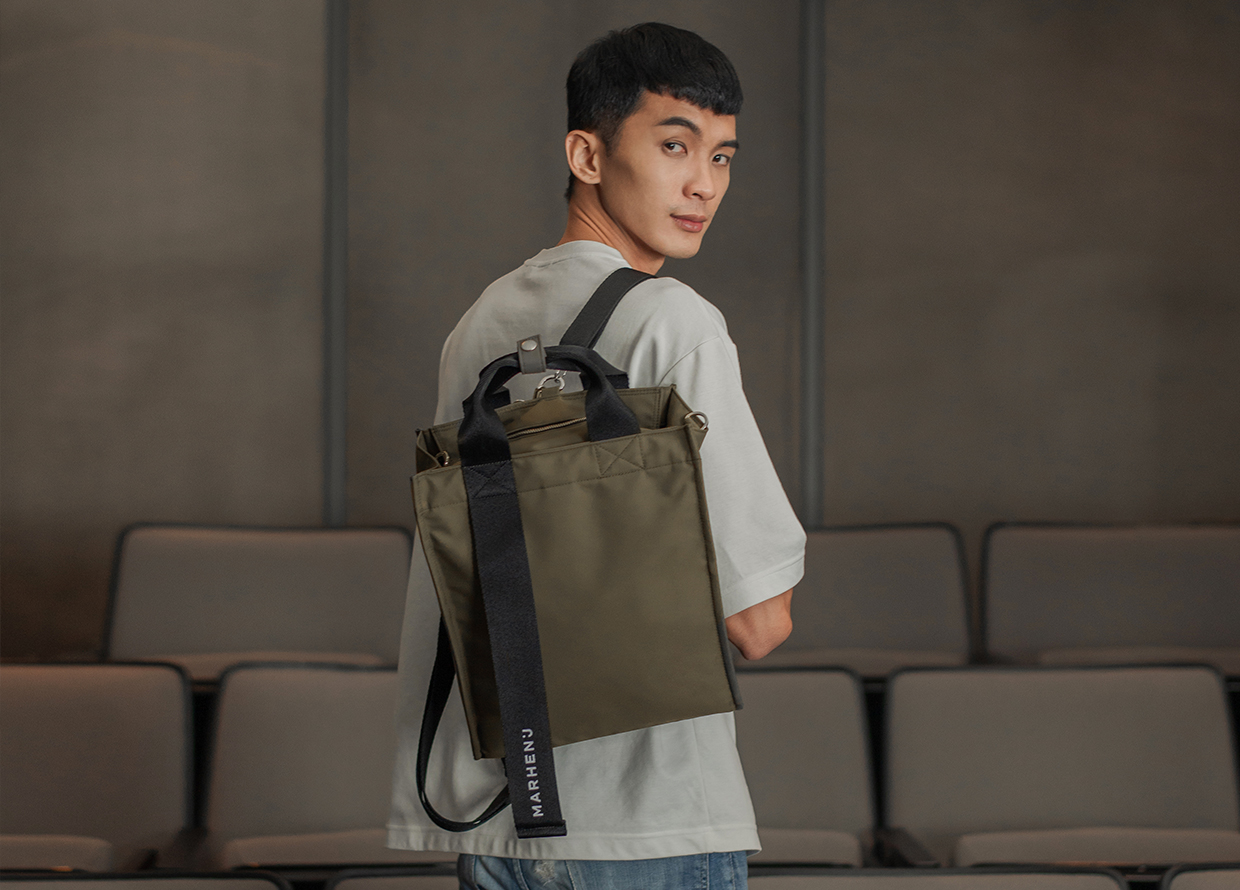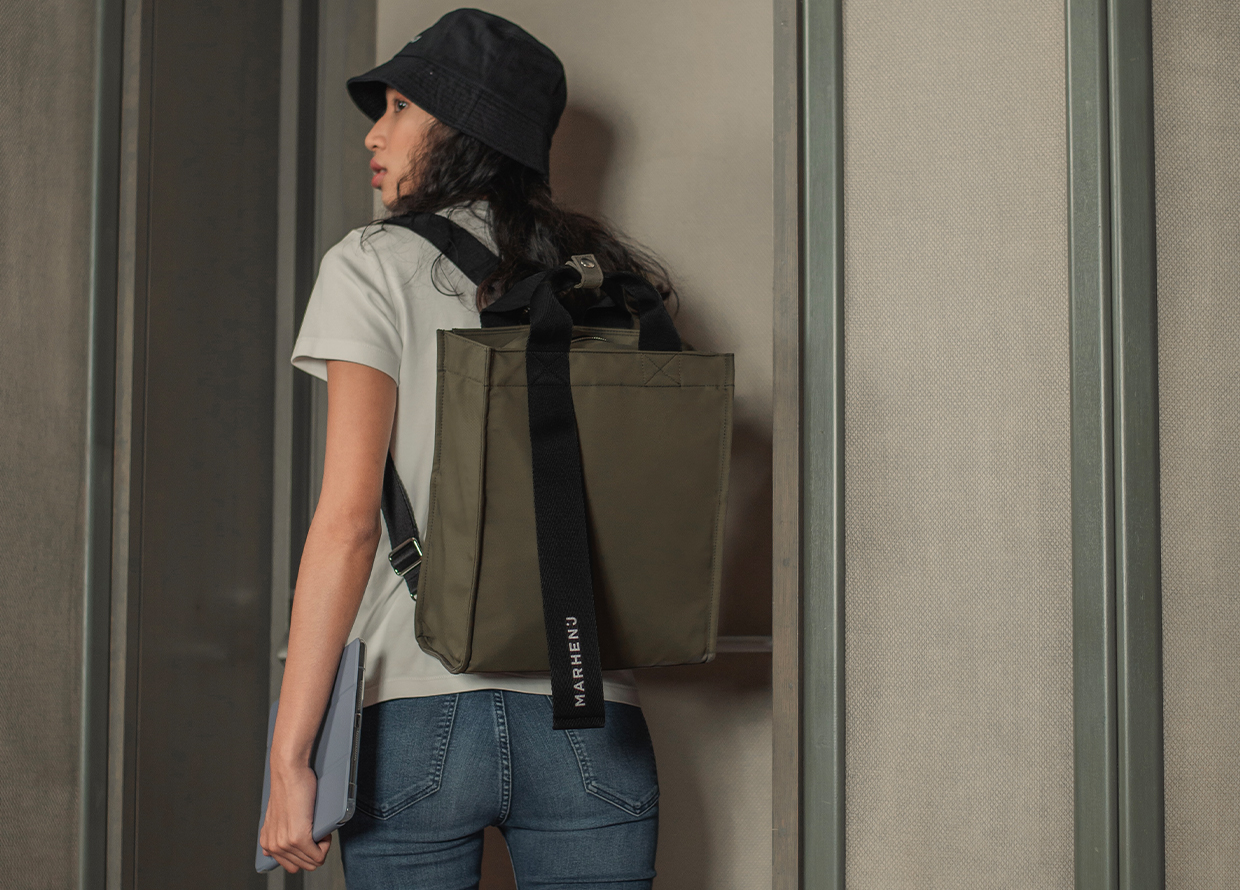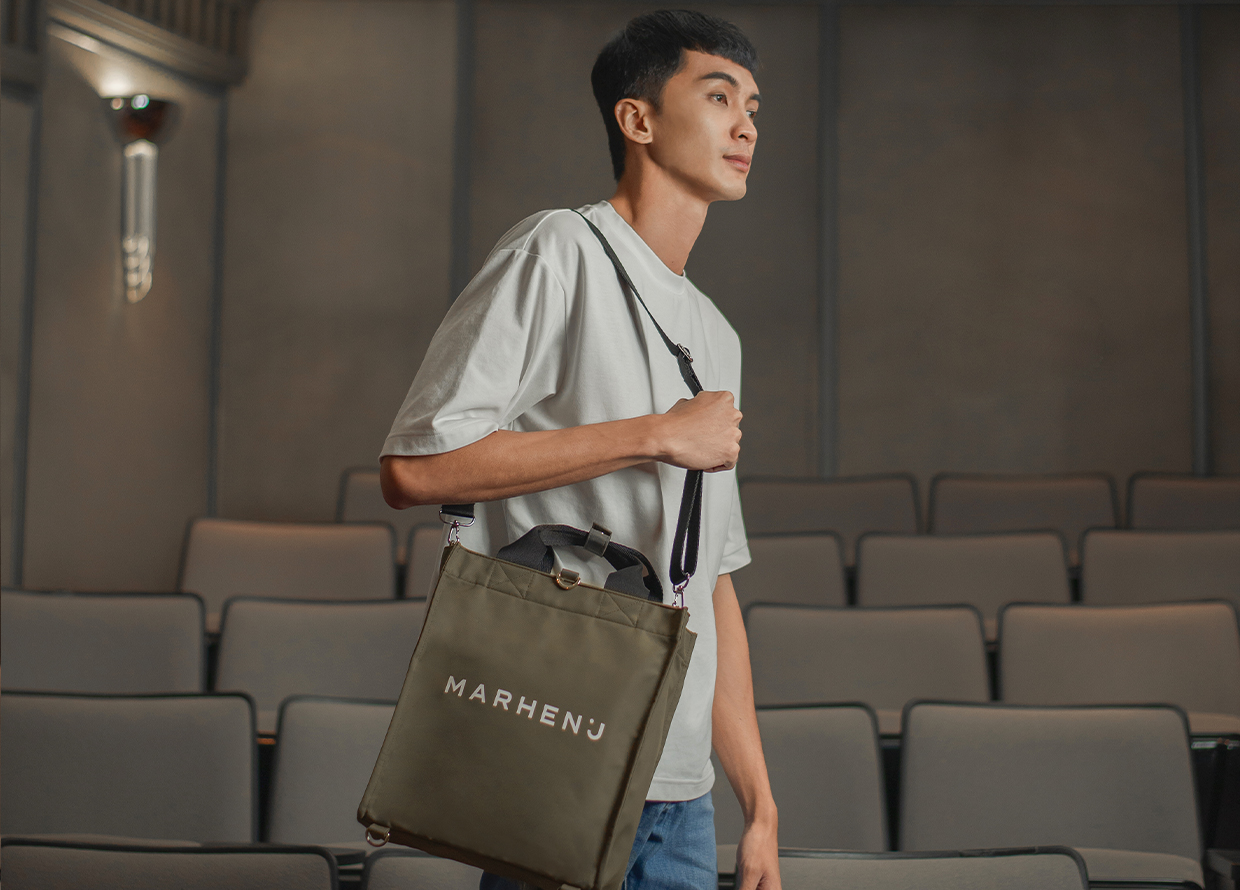 Crafted with the finest animal-friendly and water-resistant materials, the Ricky Multi-way SE Backpack is a timeless blend of functionality and aesthetics, available in various styles and colours. Suited for all sorts of occasions, the carry-all can be worn as a backpack, a crossbody bag, a handbag, and a tote bag—it does it all! What's more, the multifunctional bag features ample storage space that's able to fit anything you can imagine, from 13-inch laptops to loads of groceries and more, as well as a secret pad on the bottom of the bag to ensure that it maintains its sleek silhouette for years to come. 
Besides MARHEN.J, other notable brands that are featured in the boutique include:
Joseph and Stacey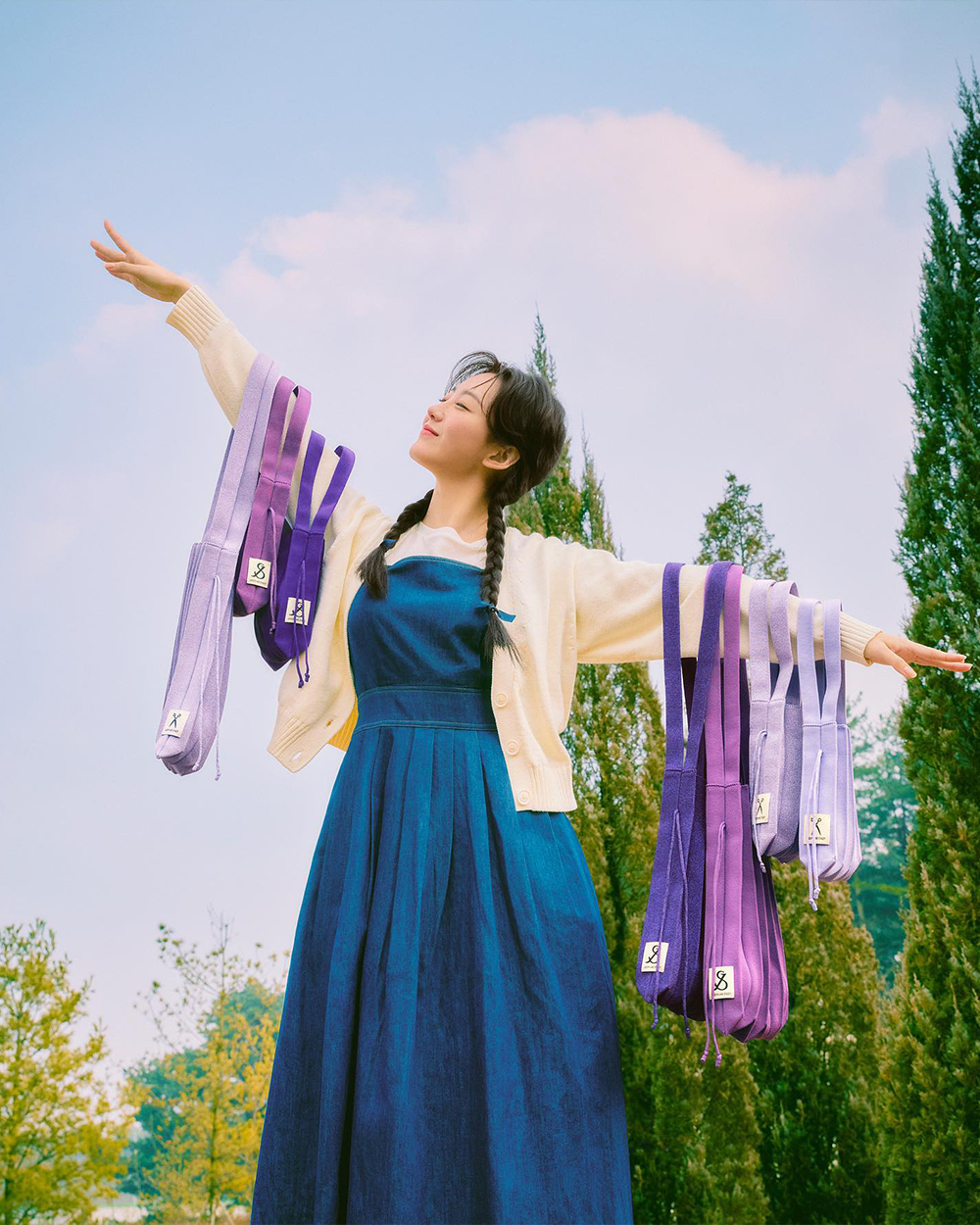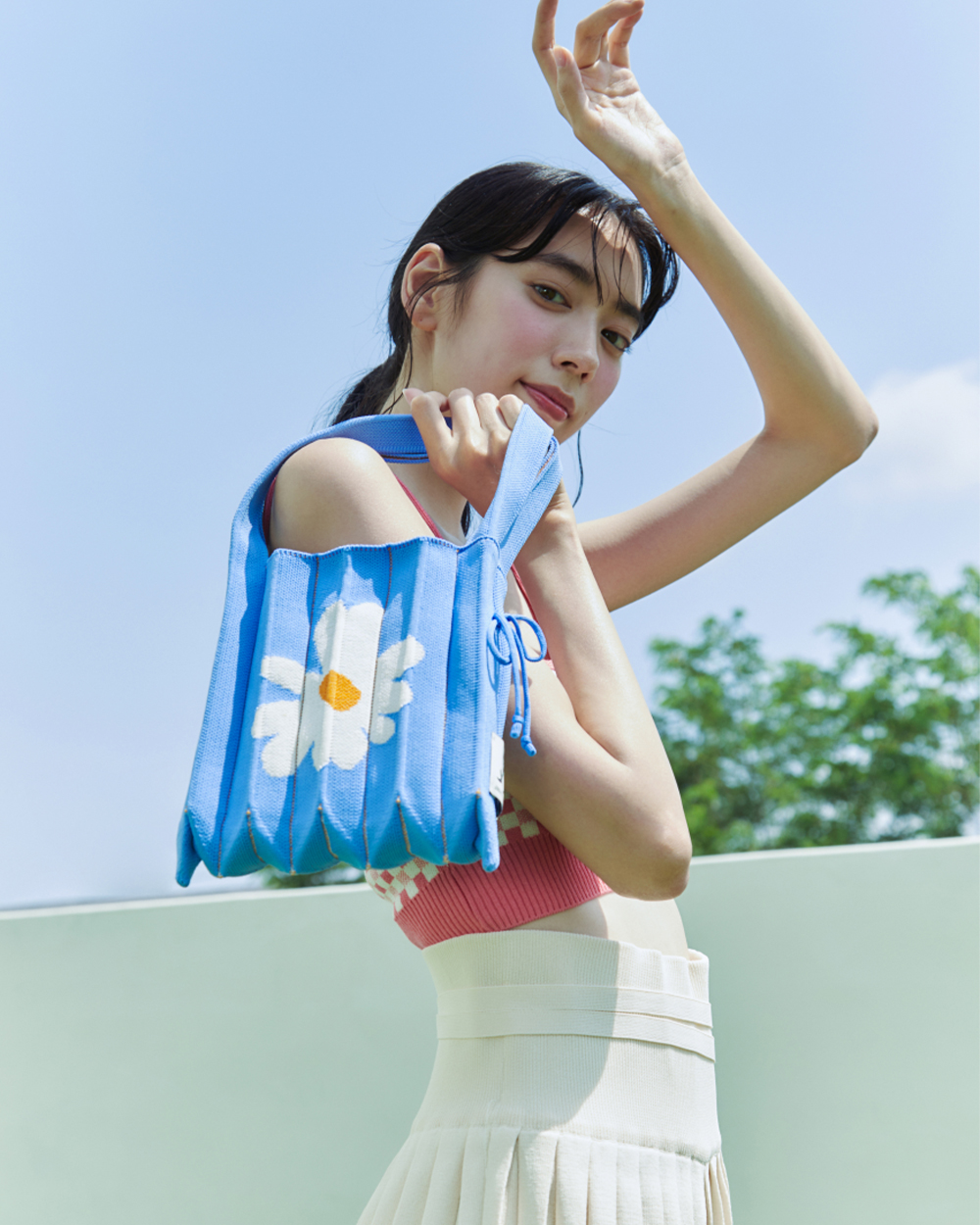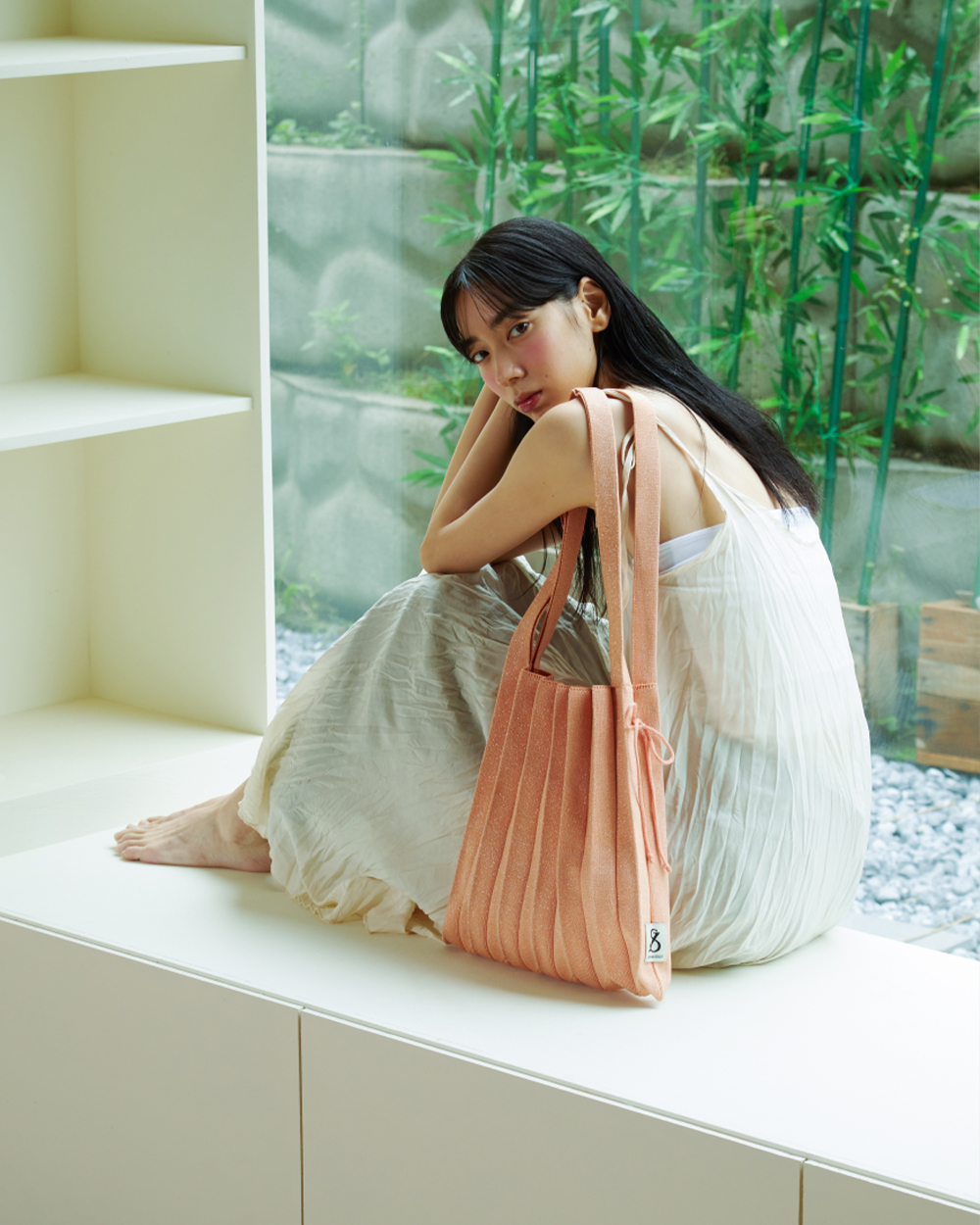 With Sift & Pick as an official distributor in Singapore and Malaysia, Joseph and Stacey is a trend-leading South Korea-based label known for its beautifully knitted pleated bags made from recycled plastic bottles. Its unique eco-friendly designs have been awarded the Red Dot and iF Design Award in 2021, and has been spotted on the arms of renowned South Korean celebs, including actresses Lee Se Young and Choi Yi Hyun.
FIND KAPOOR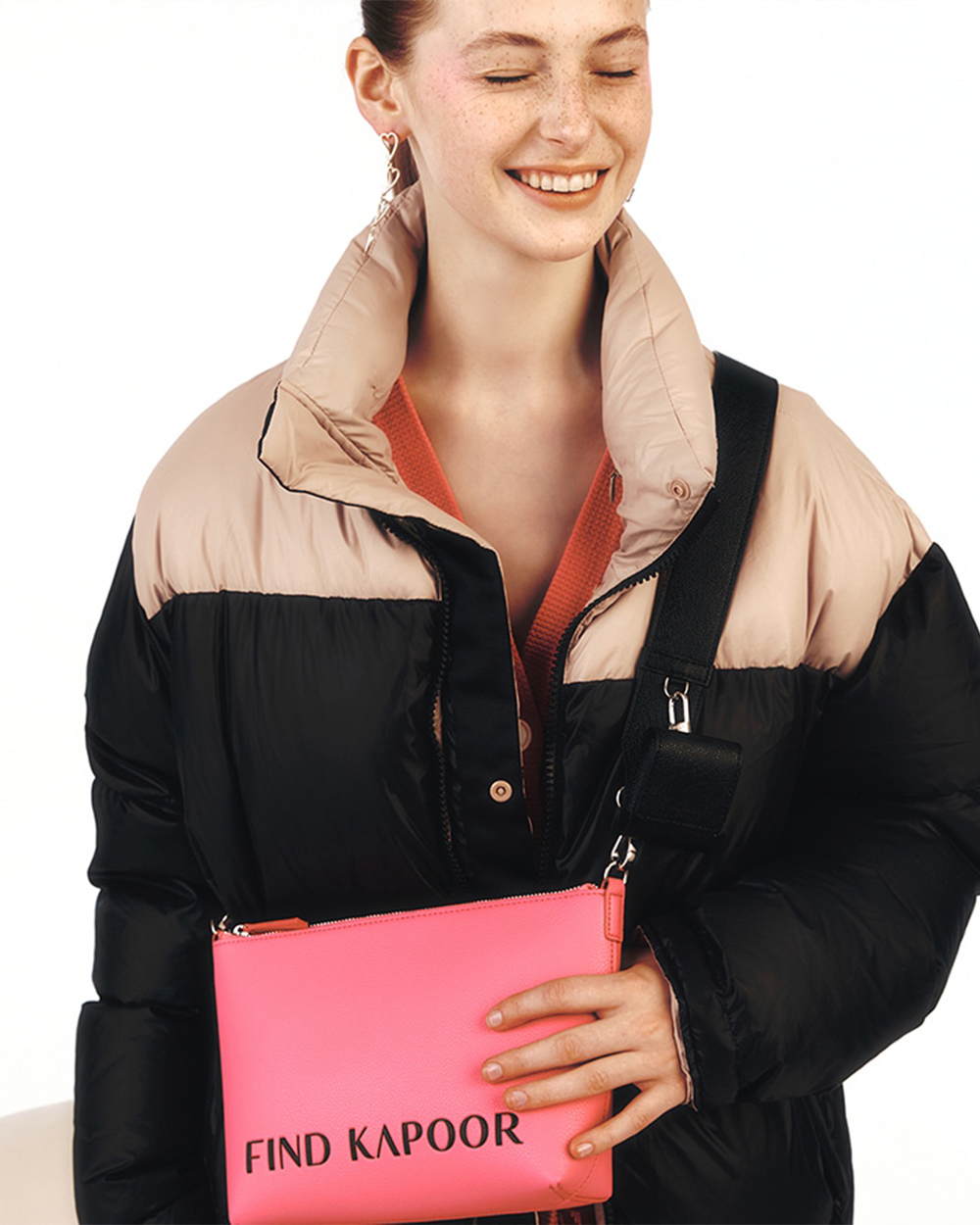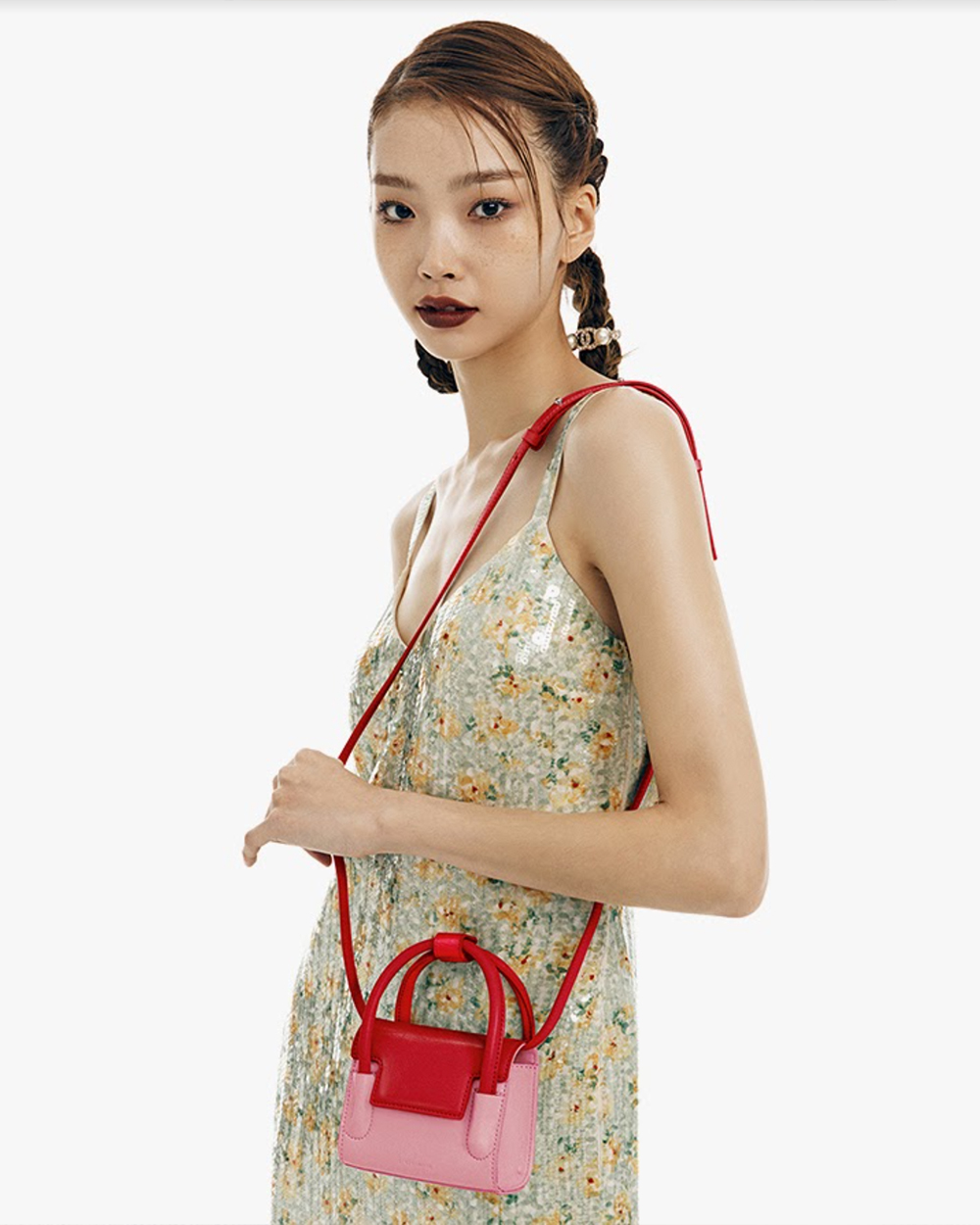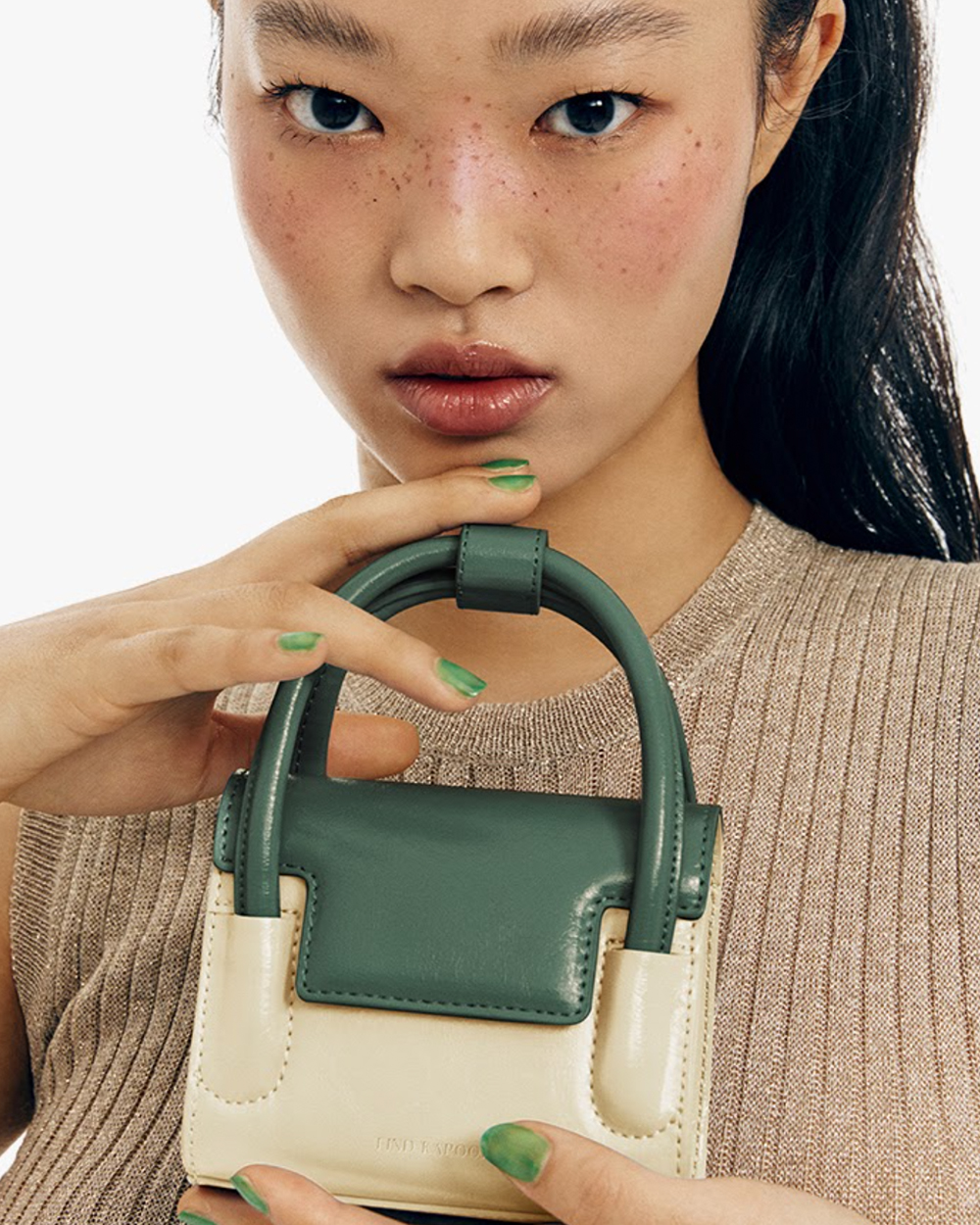 Based in South Korea, FIND KAPOOR is best known for its trendy Marty bags. Available in an extensive range of shapes and colours, the coveted arm candy comes in a unique box-like silhouette with a minimalistic flair. 
HEUREUX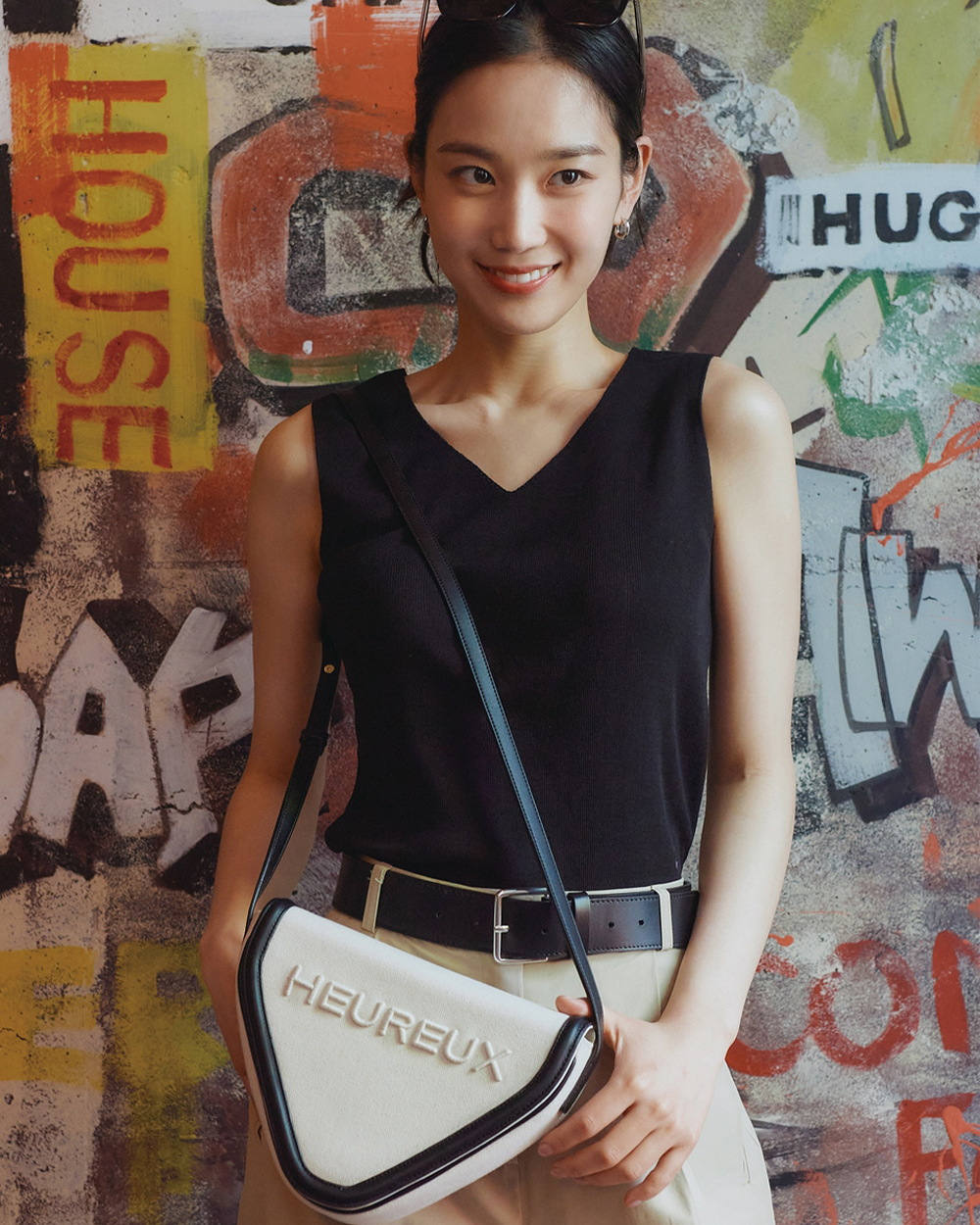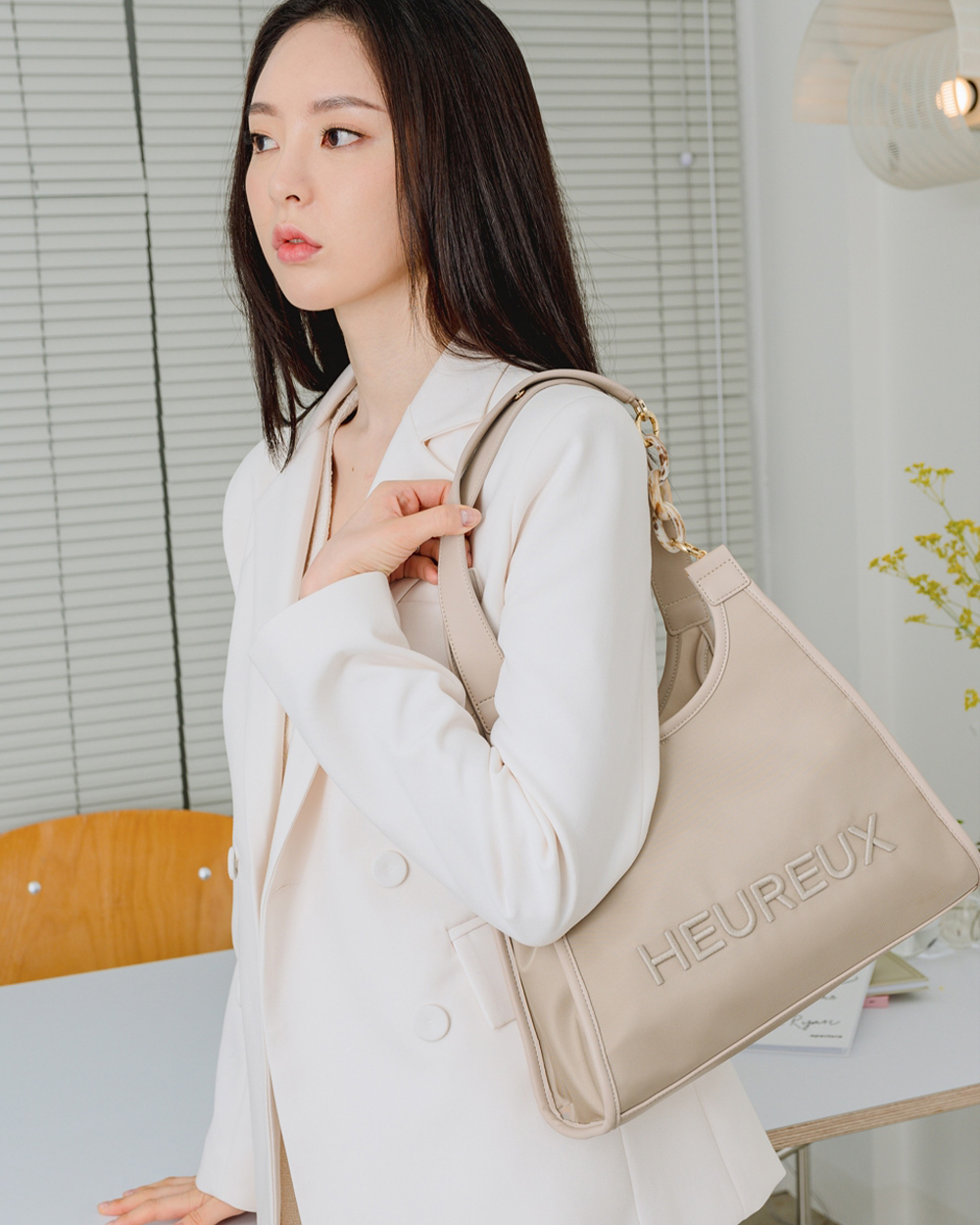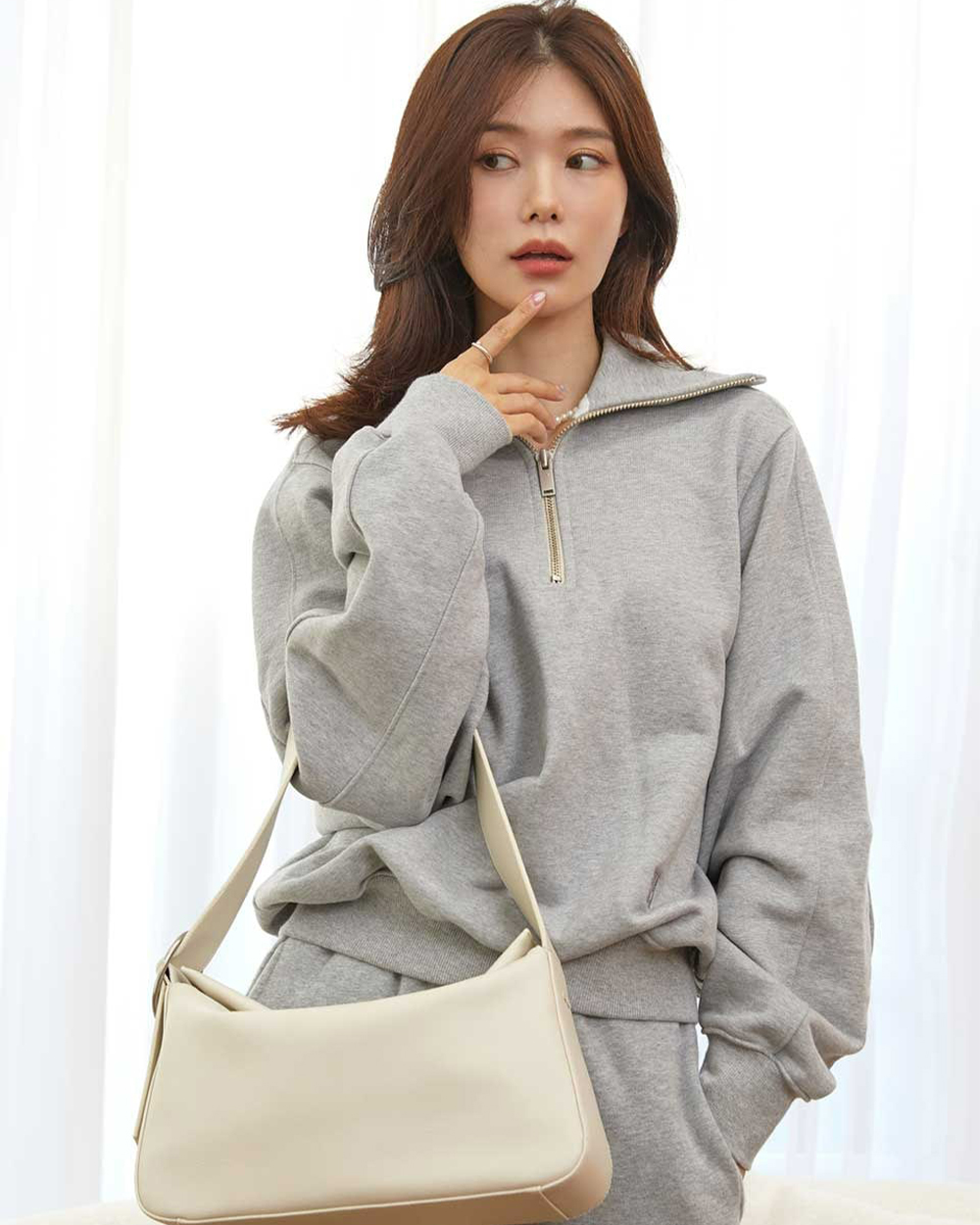 Yet another South Korean brand, aptly named HEUREUX, which translates to 'happiness' in French, evokes nothing less than happiness in its consumers who carry its ethically crafted and luxurious pieces with pride. Beyond its animal-friendly practices, the brand also donates 20 per cent of its profits to support international animal rights and protection organisations. 
TATHATA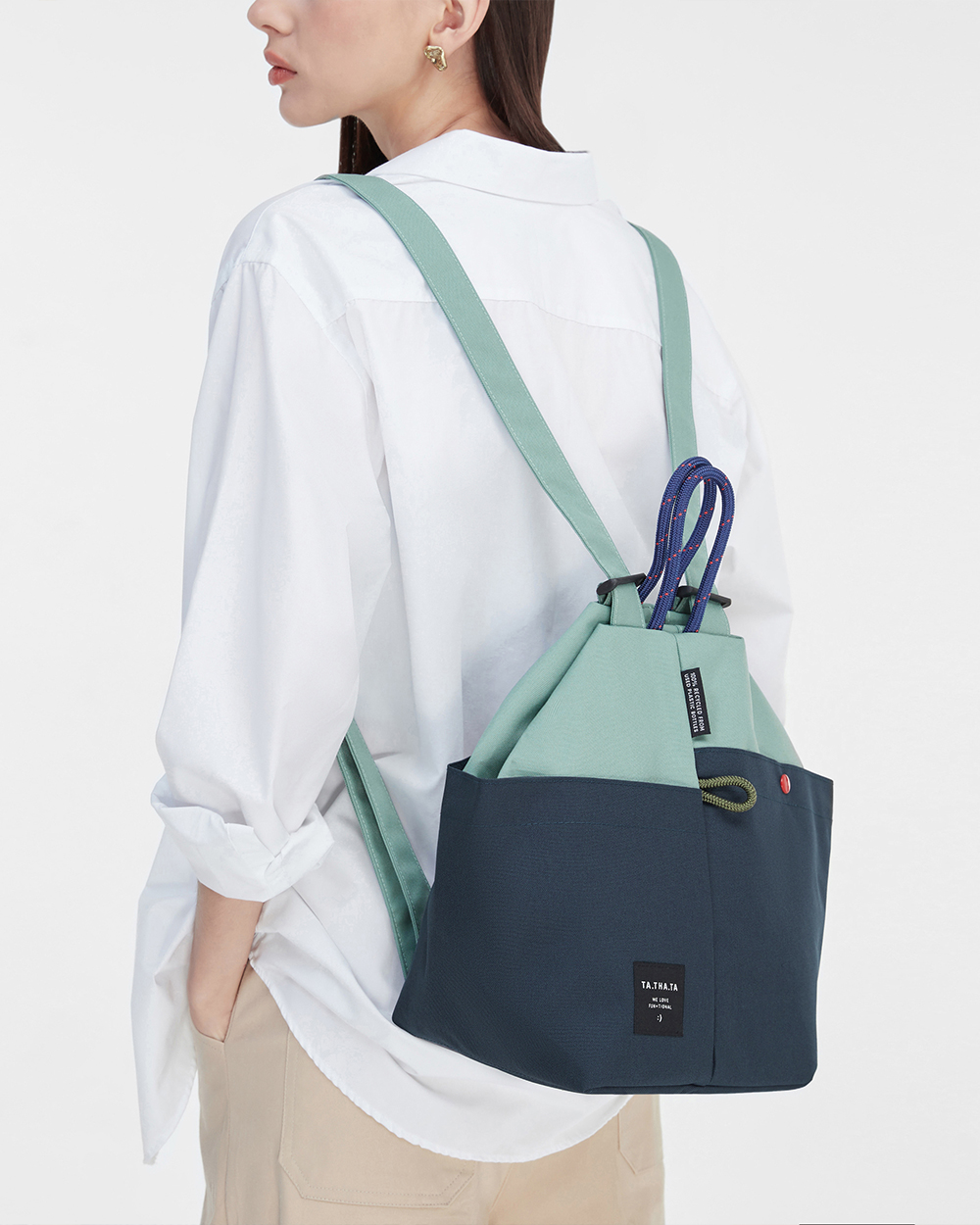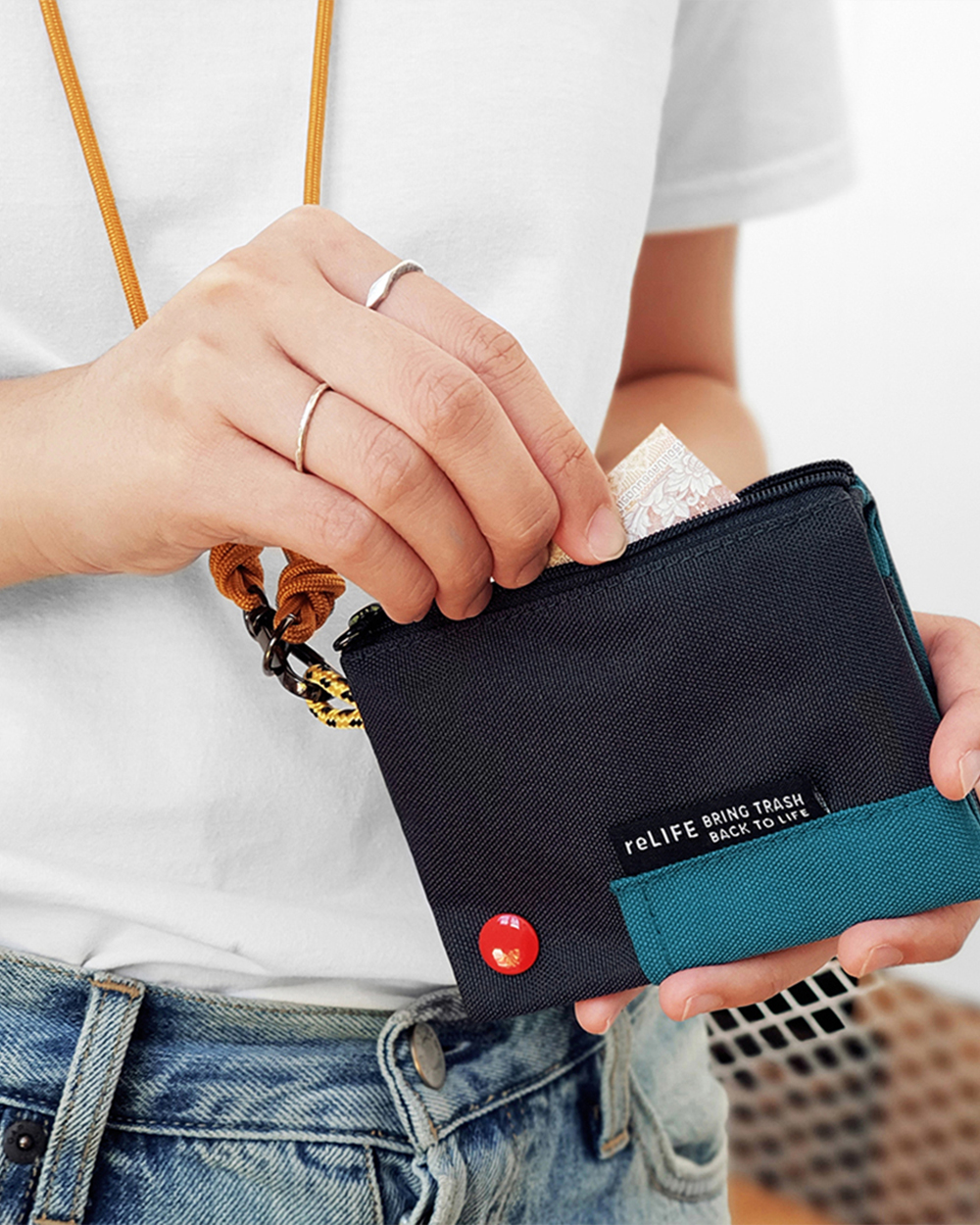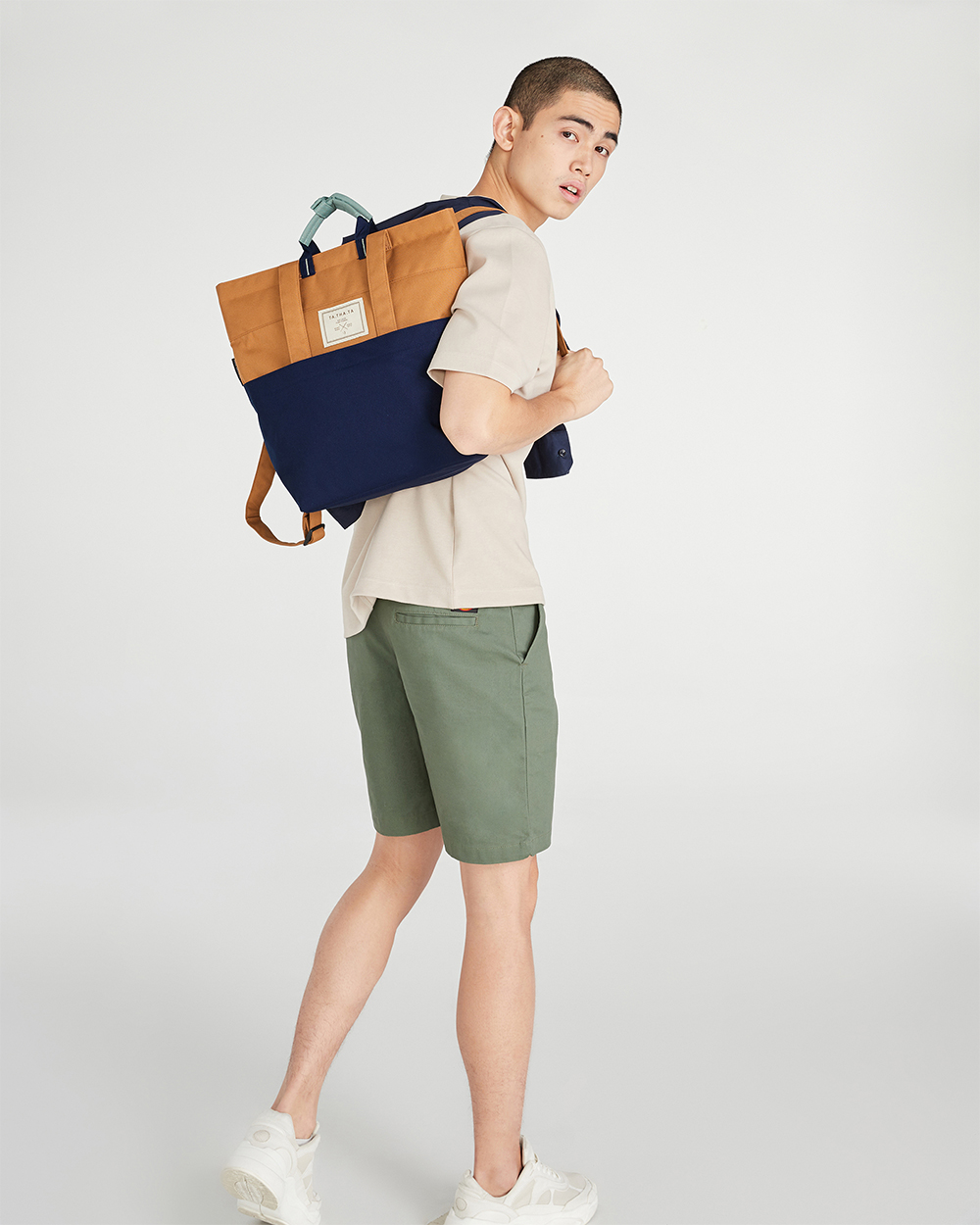 TATHATA, a Thailand-based label, strives to create functional bags whilst prioritising sustainable practices in its craft. Its Relife backpacks are particularly well known; they are not only convertible and versatile, but are also crafted from recycled plastic bottles.
The Sophia Label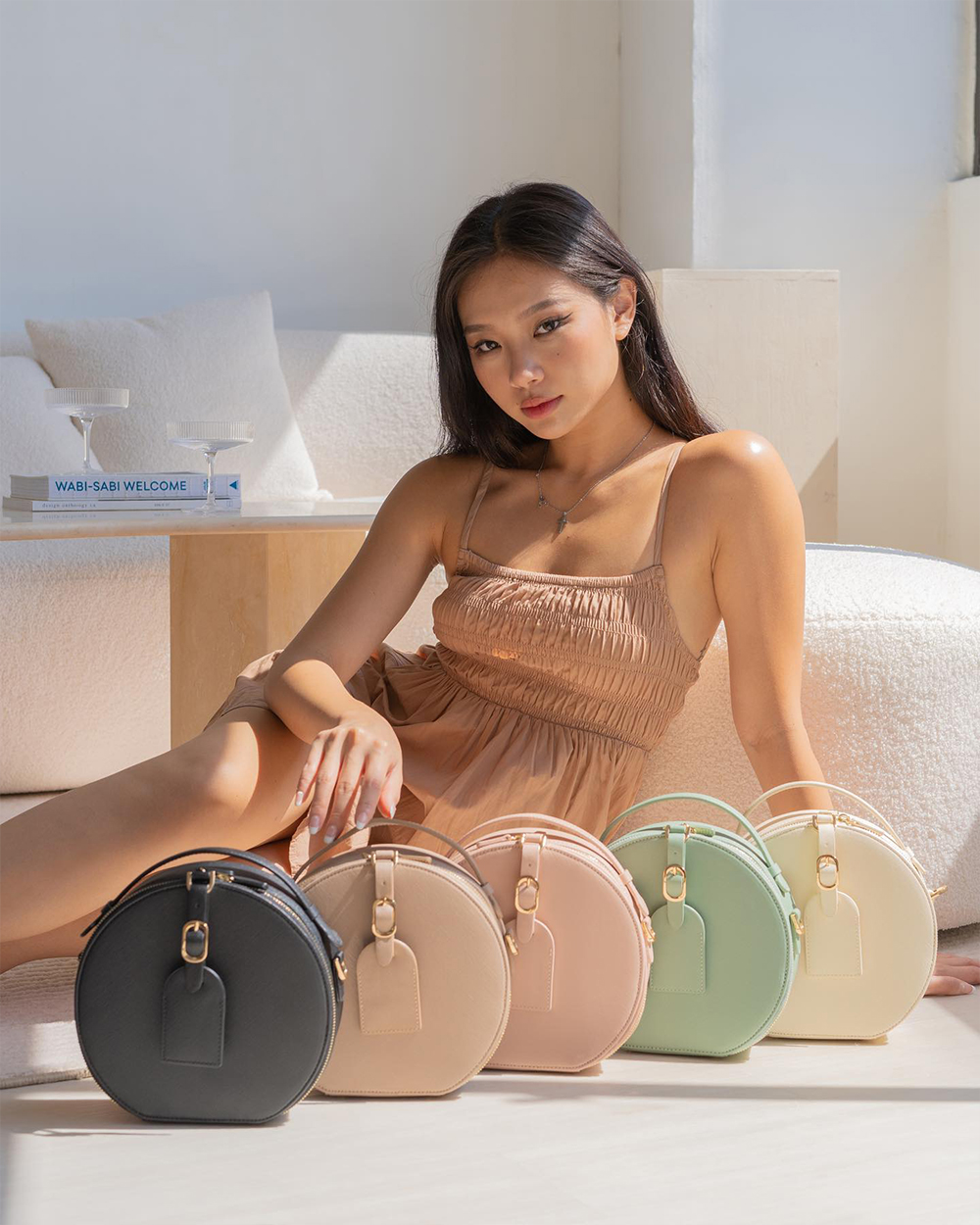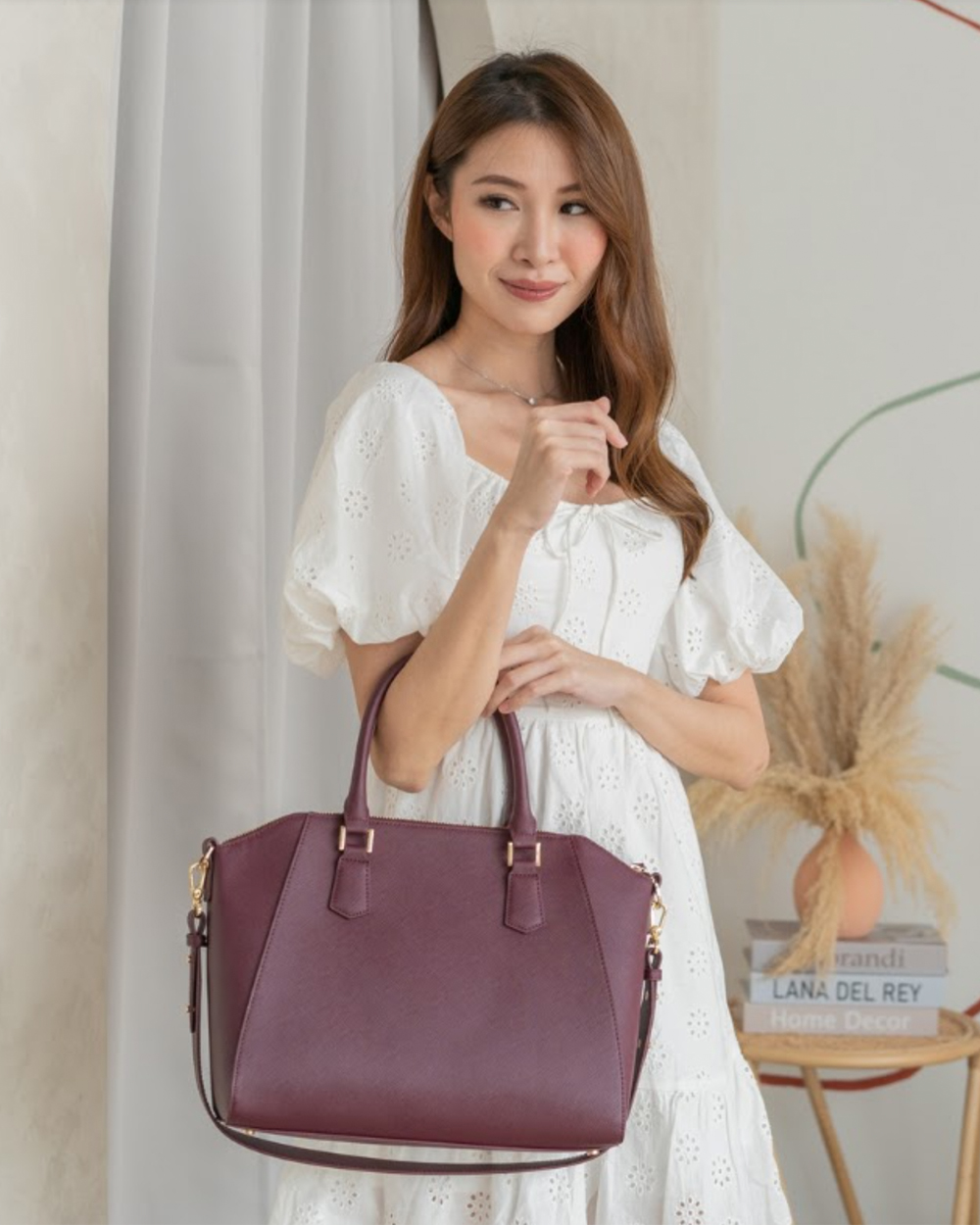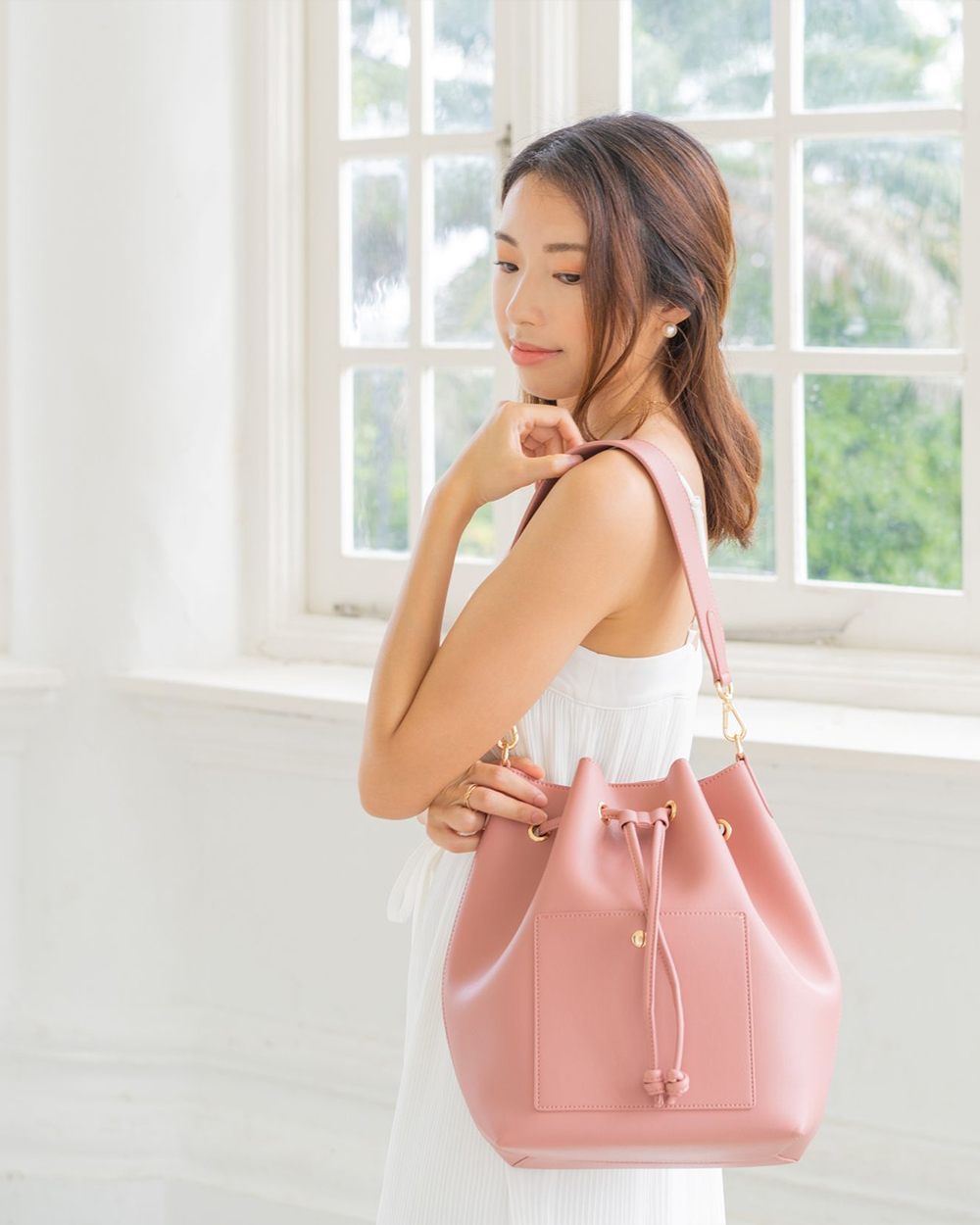 Founded in Singapore in 2015, The Sophia Label has flourished into one of Singapore's most popular brands for stylish bags. Minimalistic and versatile, its pieces complement any look for any occasion.
Launch promotions
Can't wait to shop to your heart's content at the new Sift & Pick boutique? Before you do, here are some special promotions you should know about: 
Running until the 28th of February or whilst stock lasts, Sift & Pick will be giving out these gifts with every purchase:
Free TSL x S&P Bag Charm with every purchase

Free Sift & Pick Dust Bag with RM450 spend
Whilst those bringing home pieces from Joseph and Stacey, and MARHEN.J can enjoy: 
Joseph and Stacey – Free Joseph and Stacey x Sift & Pick Griptok with every Joseph and Stacey purchase 

MARHEN.J – Free with MARHEN.J purchase (with spending criteria):
               – Free MARHEN.J Bag Strap or Flower Charm with RM500 spend 
               – Free MARHEN.J Pouch with RM600 spend
               – Free MARHEN.J Cap/Hat with RM700 spend
---
Sift & Pick
Address: F-058A, Mid Valley Megamall, Kuala Lumpur
Opening hours: 10am to 10pm daily
For more information and updates on Sift & Pick, head over to their website or follow them on Instagram and Facebook. 
For more fashion reads, click here.
| | |
| --- | --- |
| SHARE THE STORY | |
| Explore More | |