For businesses that began just before (or at the same time) as the start of Covid-19, it can seem as if all the odds are stacked against success. It's been tough going since the first MCO in March 2020 for businesses of all sizes. More than a year on, however, some start-ups are not just scraping by but growing.
One such SME is MyFitbox, which was founded on the idea of making healthy—yet tasty— snacks available in Malaysia through strategically placed vending machines. How did the team pivot their business strategy by thinking outside of the box (pun intended) and quickly adapting to the new norms?
Below, learn more about the entrepreunuerial journey from co-founder Geoffrey Yeow and their strategy for pulling through these challenging times.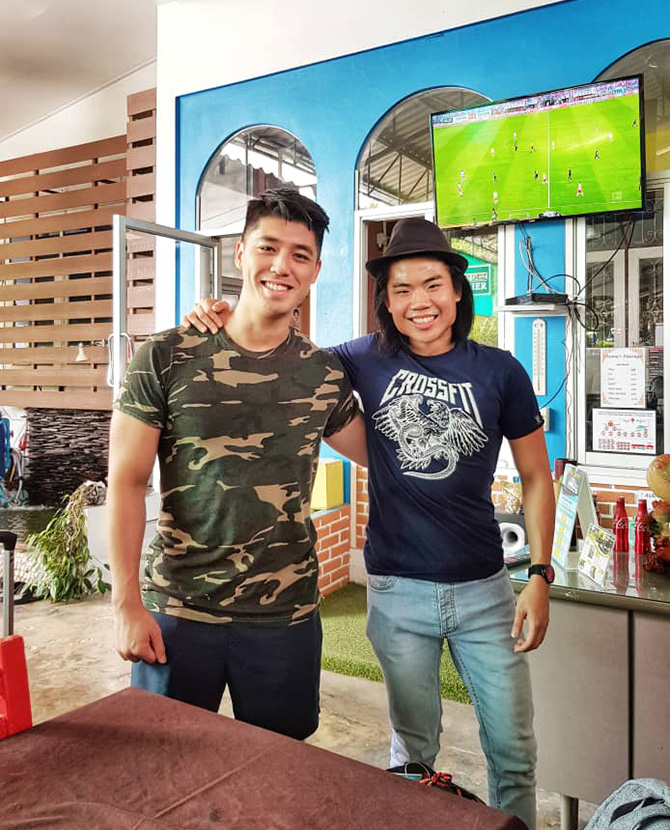 What's the size of your team and which roles have you hired?
"I'm the co-founder and CEO of MyFitbox. I'm also responsible for the sales, marketing, and locations. My partner, Heywood Cheung, is the co-founder and Chief Financial Officer. We also have Mekz Choong, who is Head of Operations and Warehouse; Syamir Ali, the General Manager in charge of logistics and customer relations; and Ann Marie, the Operations and Social Media Executive. Besides them, we have five part-timers who assist with logistics, operations, and warehouse management when required."
Did you and Heywood have any prior business experience before starting MyFitbox?
"Prior to MyFitbox, I assisted with the family business in the field of property development and investment. I had also co-founded a boutique copywriting company. My career has brought me across the communications field with experience in public relations, journalism, event management, and video production industries.
"Heywood is a real estate analytics professional based in Hong Kong. Having worked as a research professional at a top-tier property developer, a UK property fund as well as a global research agency, he is now turning his passion for nutrition and fitness into his profession. He's currently a director of a fitness consulting company in Hong Kong, specialising in gym floor-plan advisory, fitness equipment procurement advisory, and fitness and nutrition education. Heywood is passionate about powerlifting and a holder of the ISSA Fitness Nutrition Certificate."
What was the hardest part of starting and sustaining MyFitbox?
"The honest truth is that we didn't put too much thought into starting it! In hindsight, it was probably better this way. We had come up with the idea while on holiday in Phuket. We were in the area of Chalong, which had a multitude of fitness centres and healthy food options, which was when we realised that we had a lack of convenient healthy snacking choices back at home.
"We came up with the idea, the name and the logo on the same day. A couple of days later, we contacted the functional food brands, vending machines companies, and the various gyms where we wanted to place our machines. It all moved so fast and it was just solving one problem after another. We didn't even stop to think of it being difficult.
"Sustaining it has been challenging yet fulfilling. Having started the company more or less at the same time that news of Covid-19 began, it has been a rollercoaster ride. We are closely intertwined with the fitness industry, which has faced many closures due to the various lockdown measures. With that, we have had to diversify by placing our vending machines at shopping malls and international schools. Also, we have placed emphasis on growing our online presence—making our products available on our website, Grab, Shopee, and Lazada.
"Despite the challenges, MyFitbox has grown month to month. We have now placed 29 cashless vending machines, with six more to be placed once the lockdown is eased. We are targeting to hit 200 vending machines across Malaysia by the end of 2023."
What is the selection criteria for the products you offer through MyFitbox?
"The two primary criteria are taste and function. Too often, we find that the healthiest snacks and drinks fail our taste tests. When products are low sugar, high protein, or low in carbs, sometimes the taste is compromised. However, there are a few companies who have poured millions into R&D and have achieved the right blend of taste and function. These are the products we seek out and include in our product range.
"Regarding function, we look for products that can enhance a gym-goer or athlete's performance. For example, the high caffeine content in our C4 energy drink is able to boost mental alertness during a workout. As for the high protein content in our Lean Body Protein Shake, it's able to support muscle growth and metabolism."
What are some of your favourite snacks out of the ones you offer, and why?
"My favourite of the bunch has to be the Quest Protein Chips, a product that tastes so good, you wonder if it's too good to be true! I love the fact that they can get the taste and texture profile so similar to the bag of sinful chips that we know and love, yet have the suitable macronutrients (high protein, low sugar, low in carbs).
"Another one of my favourites is the Nocco BCAA (branched chain amino acids) and multivitamin drink. The Caribbean flavour is the pick of the lot. During or after a long and sweaty workout, popping one open when it's chilled is like sipping a delicious Pina Colada, without the guilt!"
What is something interesting you've learned through this process?
"One of the most interesting aspects of our journey so far is realising how many people actually take notice of their caloric intake on a daily basis. In some cases, they may be preparing for a bodybuilding competition. In others, they may be on a fat loss diet. Whatever it may be, these customers have very specific requirements and it is our job to have the products to suit their dietary requirements."
What are the snacking habits of Malaysians currently like?
"Since starting MyFitbox back in September 2019, we have noticed certain patterns and gathered data on consumer habits. A few of the trends we see is the movement towards lower sugar or sugar-free products. Education on the downsides of a high sugar diet has been well documented, and the government's introduction of the sugar tax has helped in pushing Malaysians towards healthier snacking habits.
"Malaysians generally have a sweet tooth, so it's just a matter of finding healthier alternatives to snack on. That is where MyFitbox comes in to find snacks or drinks that taste as good or better than the regular option, but with healthier benefits."
How has the pandemic affected your business plans? What do you do to stay motivated through it all?
"The pandemic has severely affected our closest friend, which is the fitness industry. There were periods when it seemed that the gyms would be on an upward trend and then the cases rise again. This is when I realised that we would have to search for opportunities elsewhere and not rely solely on the fitness industry.
"The motivation comes from having the same mission: Providing healthy snacks in the most convenient way possible. In this current climate, it is undoubtedly e-commerce that would best serve us as well as our customers, so that is where we have placed our focus on. We also join in virtual workouts with our many gym partners to support them and to help them through these tough times."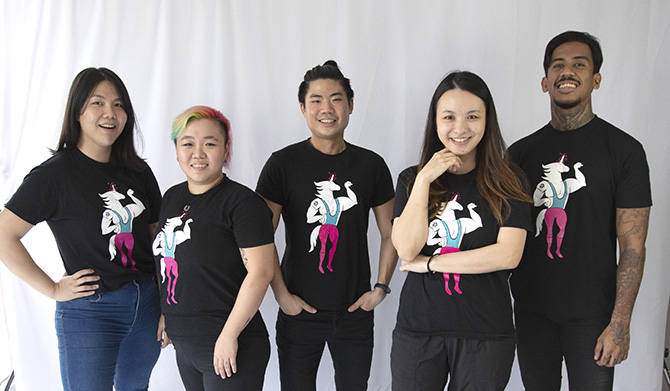 What advice would you give someone who wants to start a business?
"Don't think too much! Too many great ideas have been wasted because of overthinking, and we humans tend to think of every possible outcome that could go wrong.
"'If somebody offers you an amazing opportunity but you are not sure you can do it, say yes—then learn how to do it later!' This is a quote by Sir Richard Branson that I have heeded. Lay some basic groundwork, then learn along the way because the learning will never end. Nothing is perfect so don't expect it to be. Just work on the problems as you go along and don't lose sight of why you started."
For more career and business tips, click here.
| | |
| --- | --- |
| SHARE THE STORY | |
| Explore More | |