Fashion
6 Things to do at Vogue Singapore's third anniversary landmark event 'Next in Vogue'
Celebrating milestone
Image credits: Vogue Singapore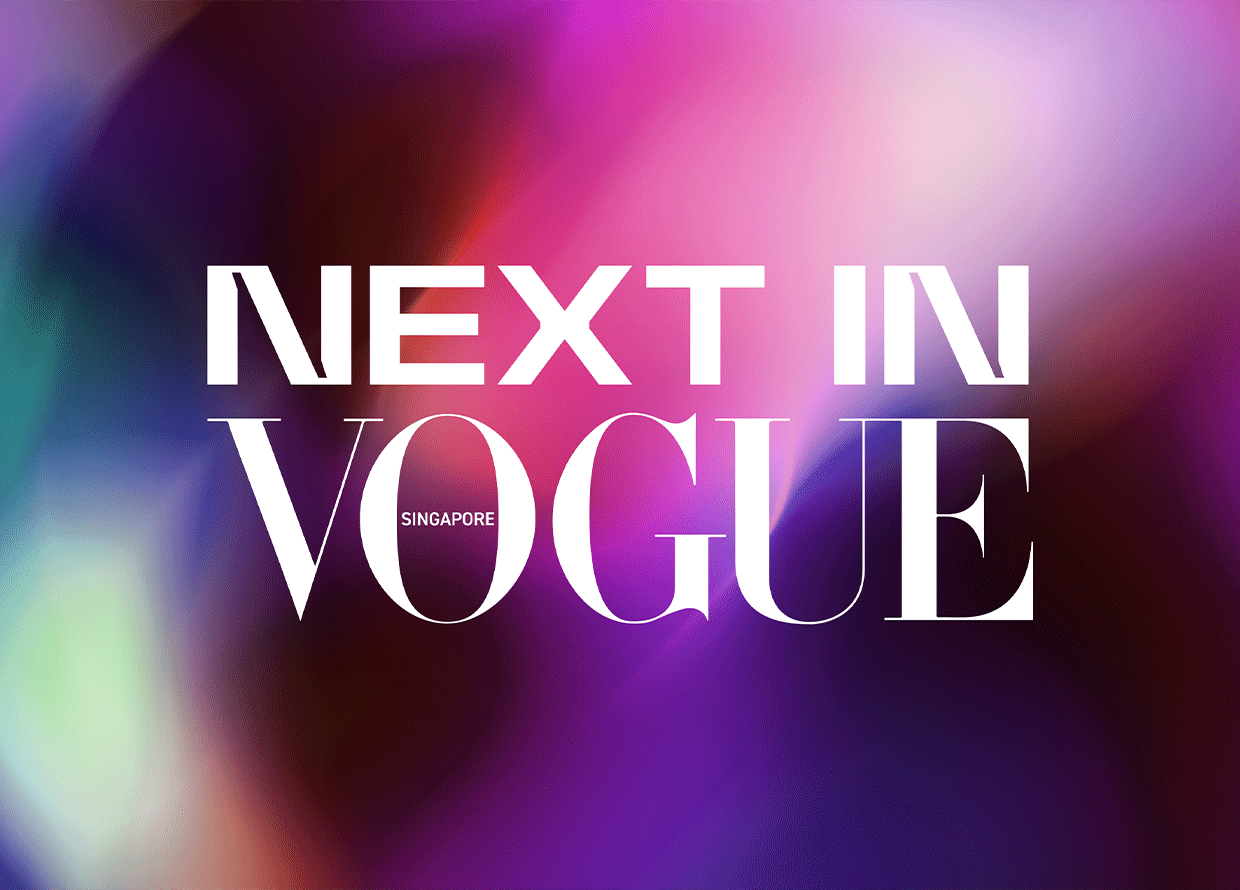 Vogue Singapore commemorates its third anniversary with a grand event titled 'Next In Vogue' in collaboration with the Edition Hotels. The two labels are at the top of their respective fields, which means that you can anticipate the event to be something no less than spectacular. Its concept is inspired by one of the hottest topics in fashion right now—combining fashion with technology. Gathering top leaders, brands, retailers and creatives in fashion, the two-day event guarantees a style-packed experience like no other.
Why are we telling you all the deets? It's because you're invited! With gratitude in mind, Vogue Singapore invites all connoisseurs of art, fashion and beauty to participate in its immersive pop-up that'll be held on 17 and 18 November 2023. The event will take place in The Singapore Edition—Edition Hotel's first luxury lifestyle property in Southeast Asia. 
Want to know more about the event? Below are six fun things to do at the upcoming affair:
1. Engage in insightful discussions with top fashion industry leaders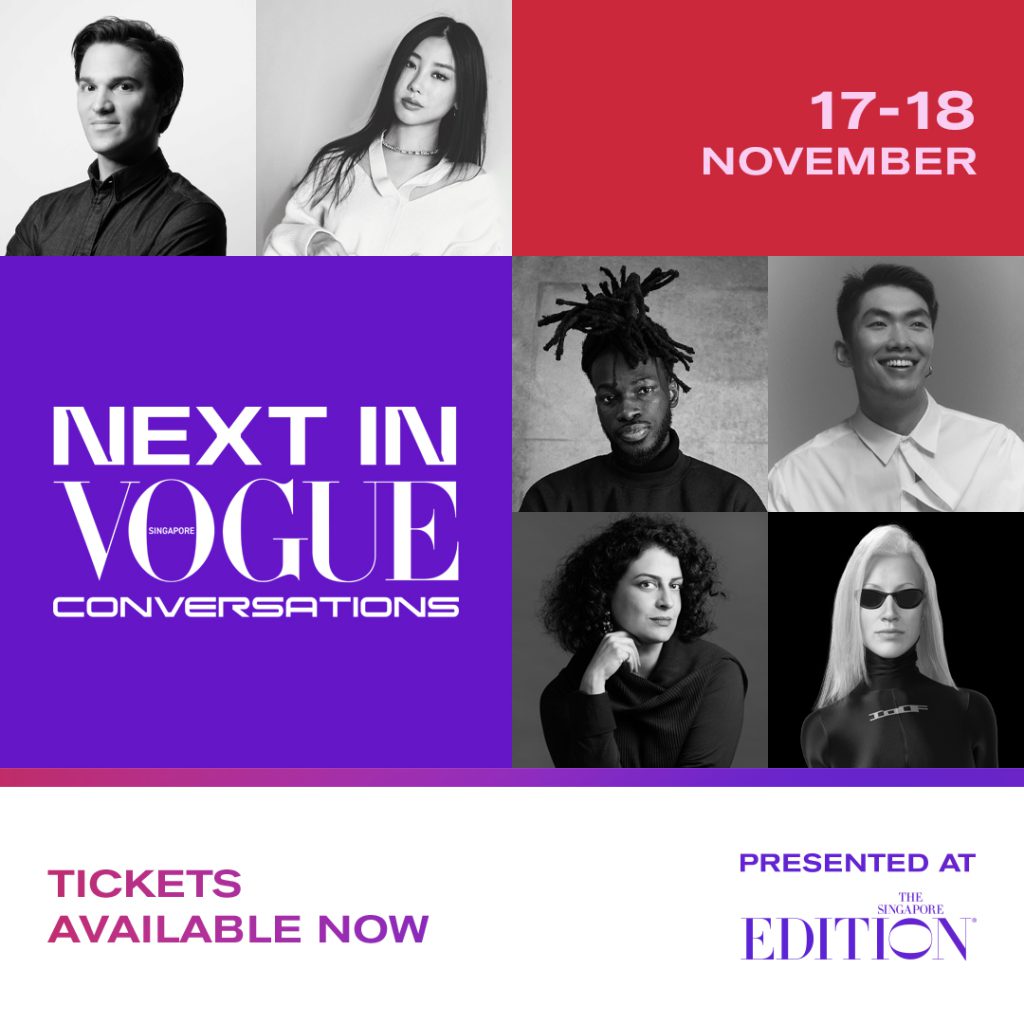 Be prepared for an enlightening discussion on the impact of innovation and culture in fashion. Joining the talk is a fantastic list of speakers—from Editor-in-Chief of Vogue Singapore Desmond Lim, VP of Global Industry Partnerships & APAC Commercial in Farfetch Alexis Bonhomme, Chief Innovation Officer of Pangaia Dr Amanda Parkes and many more! Together, they dive into the future of fashion and innovation, as well as generational shifts in the creative industry.
2. Get ready for an exciting glow-up session at the Vogue Closet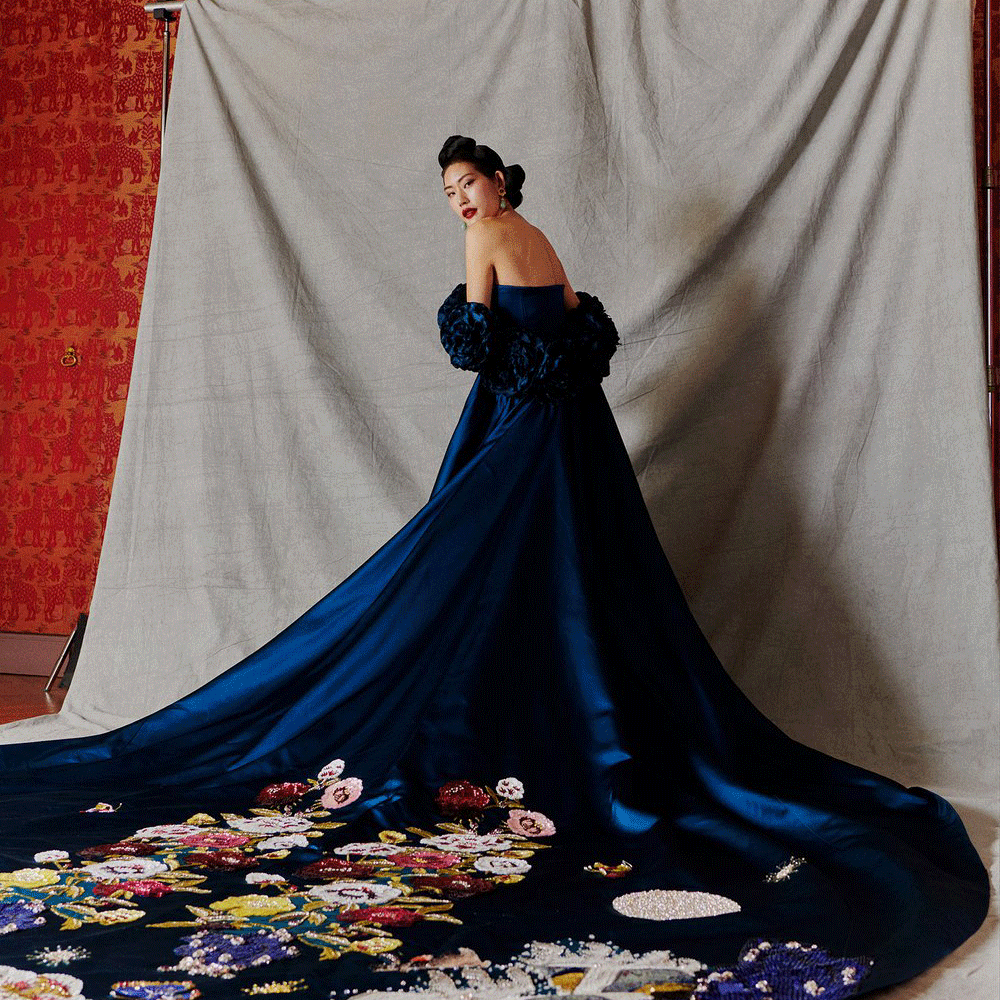 Explore and have fun in the Vogue Closet—an immersive playground equipped with the best of fashion, beauty and technology that's carefully curated by the editors of Vogue Singapore. Witness the debuting showcase of renowned Asian designers Bad Binch Tong Tong and Miss Sohee in the country for the first time.
3. Talk about all things beauty with beauty enthusiasts and alike at the Vogue Glam Room
Are you a beauty girlie? Here's your chance to connect with your 'soulmates' and gain knowledge on what's trending in beauty. Prepare yourselves for a series of exciting activities like masterclasses and intimate panel talks to a display of beauty tech brands where you can delve into a full-on beauty experience.
4. Shop til you drop at the Vogue Foundation pop-up in Boutique Fairs
Get to know new friends and brands at the pop-up that'll be available from 17 to 19 November. Featuring three talented Singaporean designers—beadwork artist Denise Chong, contemporary womenswear and menswear label Studio Vetyver, and natural dye and art studio Project Coal—this event shines the spotlight on innovative local talents and their exquisite craftsmanship. 
5. Take all your Instagrammable photos 
All the activations will tease your senses not only with exhilarating experiences but also with their aesthetically pleasing designs. So, don't forget to try everything out and take plenty of photos for memories' sake!
6. Exclusive party at Vogue Singapore's third Anniversary Gala (by invitation only)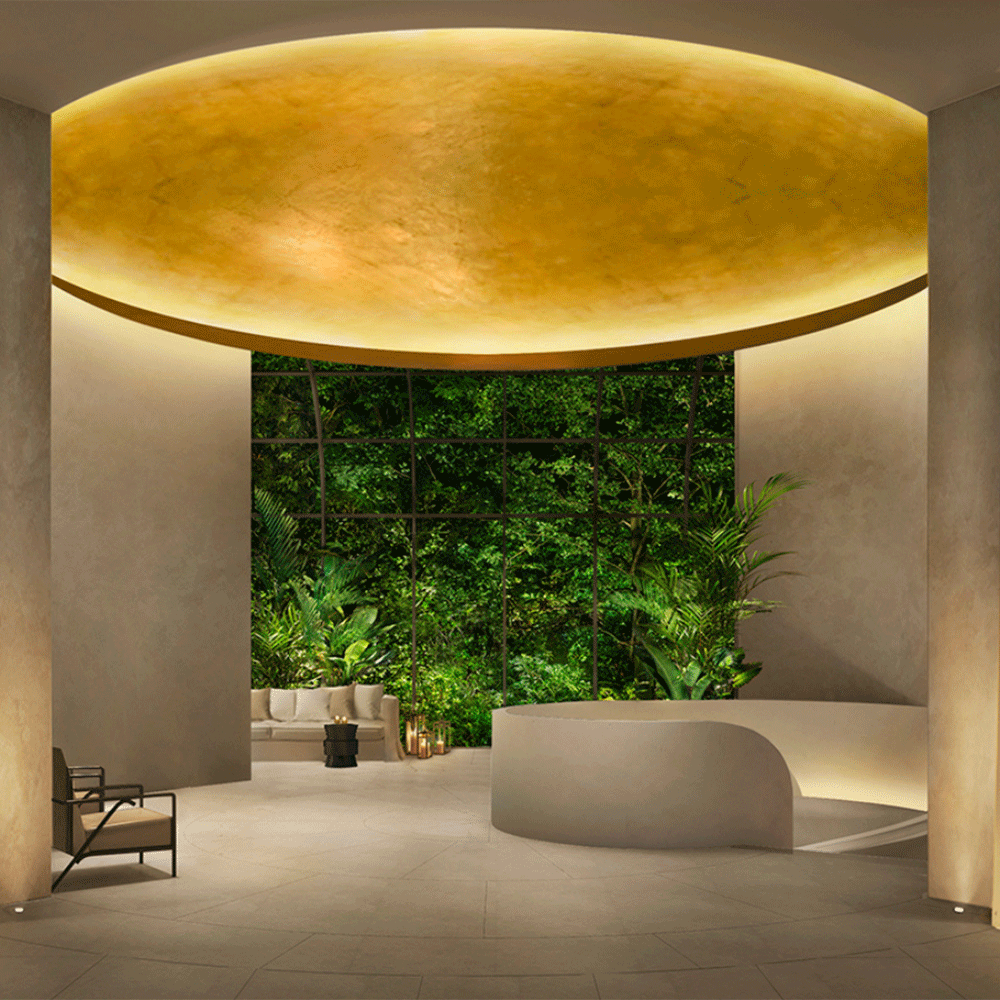 Ending the carefully designed activations with a bang, Vogue Singapore invites esteemed guests to an epic 'Power Play' themed party on 18 November. Joining the celebratory event is The Singapore Edition, which will be hosting the gala in its first hotel in Southeast Asia.
Can't wait to join 'Next in Vogue'? Get all tickets and a detailed event itinerary here. 
Stay tuned to Vogue Singapore's Facebook and Instagram accounts for more updates.
| | |
| --- | --- |
| SHARE THE STORY | |
| Explore More | |