Fashion
Fashion buzz: What's hot in our home ground this October
Support local
Image credits: @ghostboy.club/ Instagram, @aliabastamamkl/ Instagram, @rizmanruzaini/ Instagram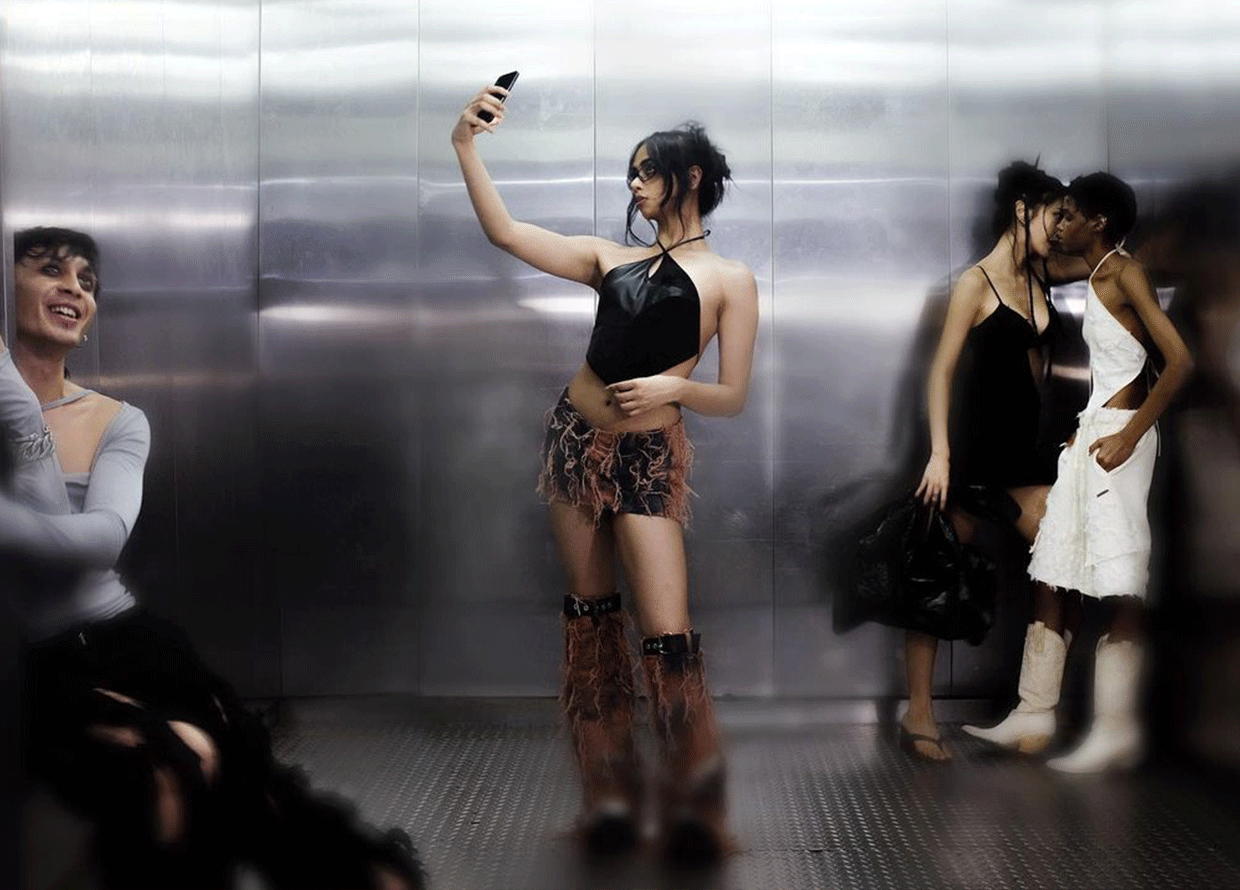 Rising and bustling—these are the two words that perfectly describe our current local fashion scene. In recent months, both budding and notable homegrown designers have showcased collections and made achievements that continuously show the promising future of our fashion industry. From in-country debuts to various breakthroughs on international waters, our local designers are busier than ever. It's definitely a great time to crank up that #supportlocal spirit to celebrate the new milestones of these national heroes.
Without further ado, let's take a look at some of the most notable happenings in the local fashion circle.
Rizman Ruzaini debut at Dubai Fashion Week
View this post on Instagram
Rizman Ruzaini presents its Spring/Summer 2024 collection on the final night of Dubai Fashion Week. The brand has become a hot topic the past week as iconic top model Naomi Campbell walked for the brand in an intricate Rizman Ruzaini piece named the Naomi Cape—a bedazzled masterpiece created with the help of skilled artisans that took more than 600 hours to complete. 
The collection takes inspiration from the tale of Seri Gumum—an untold folklore hidden in the mysterious Lake Chini, located in Pahang. Design elements that can be found embedded into the piece include the pucuk rebung, bunga tanjung, tampuk manggis and more. The highlight of the night was when Campbell walked down the runway with the two esteemed designers to close the show, creating a memorable, historical moment for the books.
The launch of Rehat by Collabstore
View this post on Instagram
Multi-brand fashion retailer Collabstore introduced a groundbreaking thematic fashion showcase named Rehat. The event brought customers into an immersive experience that seamlessly combines comfort with style, creating an escape right inside Shoppes at Four Seasons. The space was designed to bring busy city hustlers on a refuge from hectic everyday schedules with a full-on sensory immersion into the world of resort-style fashion. The fashion showcase gathered a carefully curated collection of beachwear that consists of light and flowy dresses, tops and bottoms from notable brands like Angelique, Bill Keith, Bleu Natar, Everyday, Omok.co and more. 
Stay tuned to Collabstore as the brand brings in more fun experiences that combine fashion with art by curating South East Asian brands from apparel, footwear, and accessories to home wear so that you can support Asian artisans around you.
Ghostboy releases the final drop from its latest collection titled 'Aftermath' 
View this post on Instagram
Gen Z's favourite homegrown fashion brand, Ghostboy, has released the finale of its AW23 collection, which stays true to its Y2K and gothic aesthetic with a sprinkle of futuristic elements seen through the usage of silver metallic fabrics shown in the final looks. The monochrome designs are enhanced with pops of greens and cherry reds that complement the black and white shades, all the while keeping with the collection's edgy identity. See pieces with bold and asymmetrical cuts designed to make both ladies and gents feel sexy and powerful.
One of the notable looks presented in Aftermath is the thermochromic denim corset and skorts—a textile that combines fashion with technology to give a funky and unique experience to wearers.
Opening of Bajuu by Wardrobe
View this post on Instagram
Bajuu by Wardrobe is a locally founded menswear brand created to offer timeless and experienced tailoring expertise for all the gents. This brand aims to ensure that all men can be gifted with impeccable style, comfort and confidence through custom-made garments. Bajuu offers an extensive line of apparel, from basic formal wear to funky patterned shirts, blazers, basic tees and a wide range of ties—all the essentials for men's fashion. Whether it's everyday office wear or outfits for special occasions, you'll be able to find an extensive collection that's ready to get you looking sleek and suited up. Head over to Lot 10, The Japan Store, to start shopping now!
Alia Bastamam presents the first collection in New York
View this post on Instagram
Elegant and sophisticated designer label Alia Bastamam has officially set foot in one of the biggest fashion cities and successfully made her debut in Soho West Broadway, New York. The presentation is held to kick-start the brand's venture into the US fashion industry. This presentation was shown through two parts—Odyssey Act I and Odyssey Act II, while the final act, Odyssey Act III will be revealed next year. The first act showed pieces from the Autumn/Winter 23 collection with vibrant and eye-catching textiles alongside the brand's signature flowy silhouettes that deliver both grace and extravagance. The second part presented the latest Spring/Summer collection, filled with bold cuts that allure all onlookers. All three acts will come together to tell the story of a woman's growth from the past and present to the future.
The show was also joined by beloved Malaysian models Tuti Noor and Nia Atasha, paired with a performance by Malaysian DJ duo BrownRice.
For more fashion reads, click here.
| | |
| --- | --- |
| SHARE THE STORY | |
| Explore More | |