Fashion
5 Most stylish Hollywood couples in the '90s
Power duos
Image credits: @pinkreference/ Instagram, @dresscodenation/ Instagram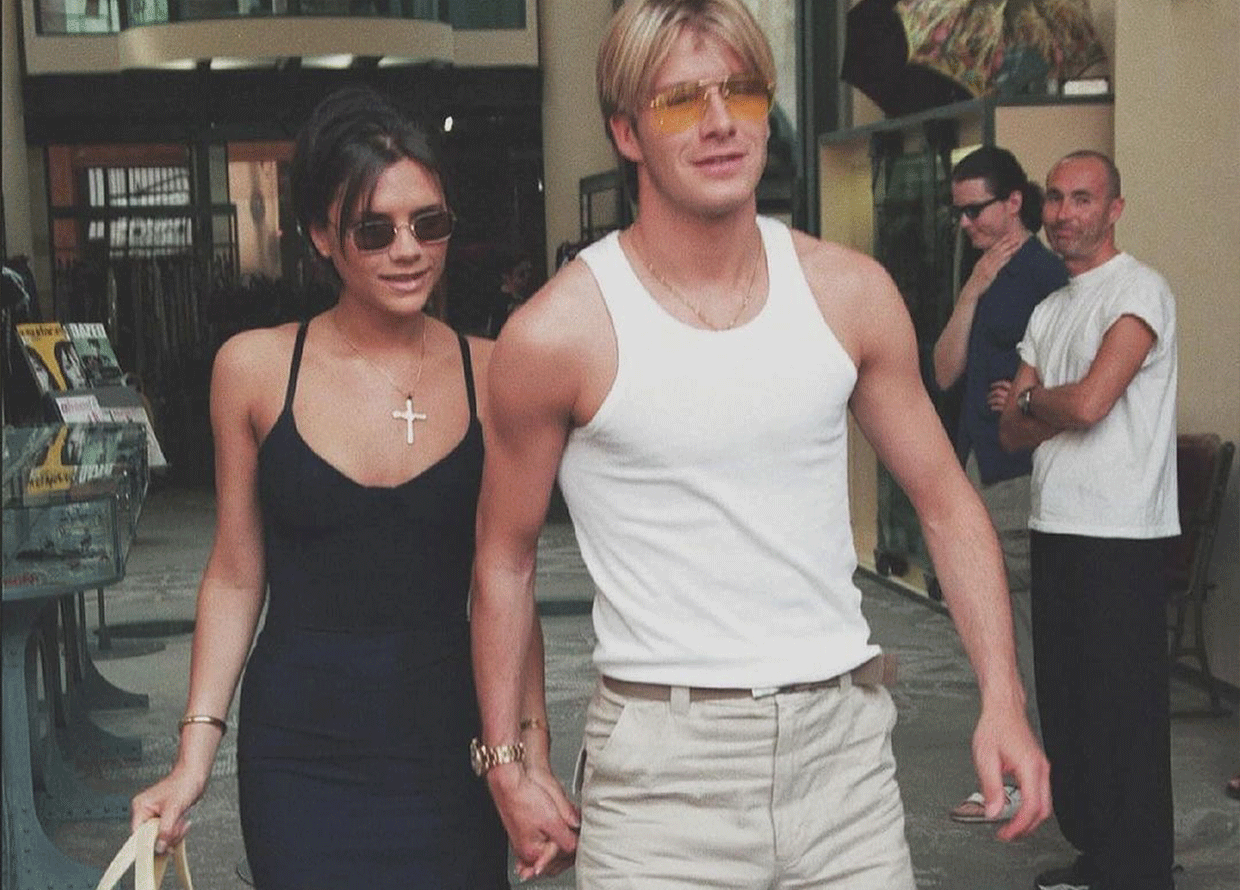 With the resurgence of '90s fashion in recent years, people are continually seeking style inspiration from the OG fashionistas who lived in that era. After all, there's no better way to embrace retro fashion than by examining the style choices of iconic celebrities from yesteryear. From top models and actors to the ever-evolving power couples of the celebrity world, Hollywood was home to many of the most adored personalities in the '90s. In fact, they're so famous that even Gen Zs, who didn't experience that era firsthand, are familiar with them, particularly through photos and mood boards on Pinterest.
Furthermore, following the premiere of Netflix's reality show Beckham (a docuseries based on David Beckham's life), viewers find themselves fascinated with the stunning duo of David and Victoria once again. The couple is gaining attention not only for their funny, down-to-earth personalities but also for how stylish they looked back then. That's exactly why now's a good time to look back at some of the most fashionable couples in the '90s. 
Victoria Adams and David Beckham
View this post on Instagram
At the top of our list is the aforementioned celebrity couple who has managed to withstand all the drama and scandals of Hollywood till today. They started dating at the peak of their careers in 1997, with Beckham being one of England's greatest football players and Adams thriving as one of U.K.'s top girl groups, the Spice Girls. They first met at a charity match at the Manchester United players' lounge, but it was love at first sight for Beckham when he first saw Adams on TV wearing a black catsuit. Remarkably, he still keeps the plane ticket that she wrote her number, a testament to the couple's enduring love to this day. 
The fashionable pair were celebrated for their effortlessly chic and sophisticated style choices. This photo was one of their many stylish moments, dressed up in simple, dark hues of black and brown, complemented by accessories in the matching colour. They were spotted at the Heathrow Airport in 1997 heading to a vacation while carrying Louis Vuitton bags to luxe up their airport look.
Johnny Depp and Kate Moss
View this post on Instagram
While many may associate Johnny Depp with Wynona Ryder when it comes to his past relationships, we think the Depp-Moss duo has got to be the sexiest, most badass and daring couple in the '90s. The pair dated for three years, from 1994 to 1997. Moss fell in love at first sight when the two first met at the Café Tabac in New York. Moss walked in with Naomi Campbell, who then introduced her to Depp and they quickly became inseparable, often spotted visiting five-star hotels across the globe. Hot-headed Depp even got arrested during their stay at Mark Hotel in New York for trashing his room, which many speculated happened due to a heated argument with Moss. Although the two broke up in 1997, the pair remained supportive friends, and Moss even testified to defend him at his defamation trial against his ex-wife, Amber Heard, in 2022
Here, the former couple embraced their rebellious, punk rock selves wearing black denim jackets while attending the debut of the short film Banter in 1994. 
Brad Pitt and Jennifer Aniston
View this post on Instagram
From lovers to friends, this couple has gone through it all during their time together. They had their first encounter in 1994 but only started dating in 1998 and immediately tied the knot a year later. Their initial meeting was charming as they both told their managers to set up a date and subsequently confirmed all dating rumours by attending the 51st Primetime Emmy Awards together. Their wedding in 2000 was one for the books, not only because of how romantic it was but also because of the no-expense-spared budget—truly a dream wedding for any girl. Unfortunately, the couple ended up divorcing shortly after Pitt's cheating rumours with co-star Angelina Jolie while they were filming Mr. and Mrs. Smith. However, they remained good friends and even reunited at the Screen Actors Guild in 2020, reigniting hope of them getting back together.
Here's a throwback to the A-list couple's hard launch at the 1999 Emmy Awards. Pitt looked dandy in an all-black suit and futuristic silver-framed sunnies, while Anniston shined gloriously in a sequined top that complemented her long blonde hair and a lush brown skirt.
Iman and David Bowie
View this post on Instagram
This beautiful couple was a true symbol of style and enduring love, remaining together from 1990 until 2016, when Bowie sadly passed away due to cancer. Their love story began like many couples on this list, with Bowie falling in love at first sight when they were set up on a blind date by a friend in Los Angeles. Iman once shared the story of his romantic gesture right after their first date, where he ordered flowers to her hotel room in Paris and personally came to the airport to pick her up upon her return. They were the true embodiment of #couplegoals, weathering the constant attention and pressure from both the public and the media. Although Bowie has left this world, his legacy of amazing music and their daughter Alexandria lives on, and he will forever be remembered as one of the most influential musicians of his time.
Here, Iman oozed charisma wearing a fierce leopard print coat with a sexy mini black dress, while Bowie walked right behind her in a charming suit with a white turtleneck.
Justin Timberlake and Britney Spears
View this post on Instagram
While these two are famously known for their romantic relationship circa the 2000s, their ties go way back to when they were in their early teens. The couple first met in 1992, both starring as Mouseketeers in the Mickey Mouse Club; however, they only started dating after the Mickey Mouse days were way behind them in 1998. Fun fact: Spears had her first kiss with Timberlake at the show. Although the pair broke up in 2002, they're remembered to this day for their iconic denim-on-denim look, alongside other Y2K outfits, which Queen Brit was famous for. According to InStyle and circulating rumours, the couple broke up due to Spears' infidelity with choreographer Wade Robson. Although no further details of the breakup were shared, Timberlake expressed the sorrow he felt with his song Horrible Woman. Shortly after, he also released the hit tune Cry Me a River, where he took revenge by cheating with a Britney Spears look-alike in his music video.
In one of their many epic style moments, the couple showed up at the 2001 American Music Awards in matching full denim outfits. Spears flaunted a maxi patchwork denim gown that was paired with a chunky diamond choker and waist chain, while Justin wore a light-washed tuxedo with a cowboy hat.
For more fashion reads, click here.
| | |
| --- | --- |
| SHARE THE STORY | |
| Explore More | |