Fashion
NewJeans: Unravelling the girl group's effortless, school-girl style through their music videos
All-hit wonders
Image credit: @newjeans_official/Instagram and YouTube/Hybe Labels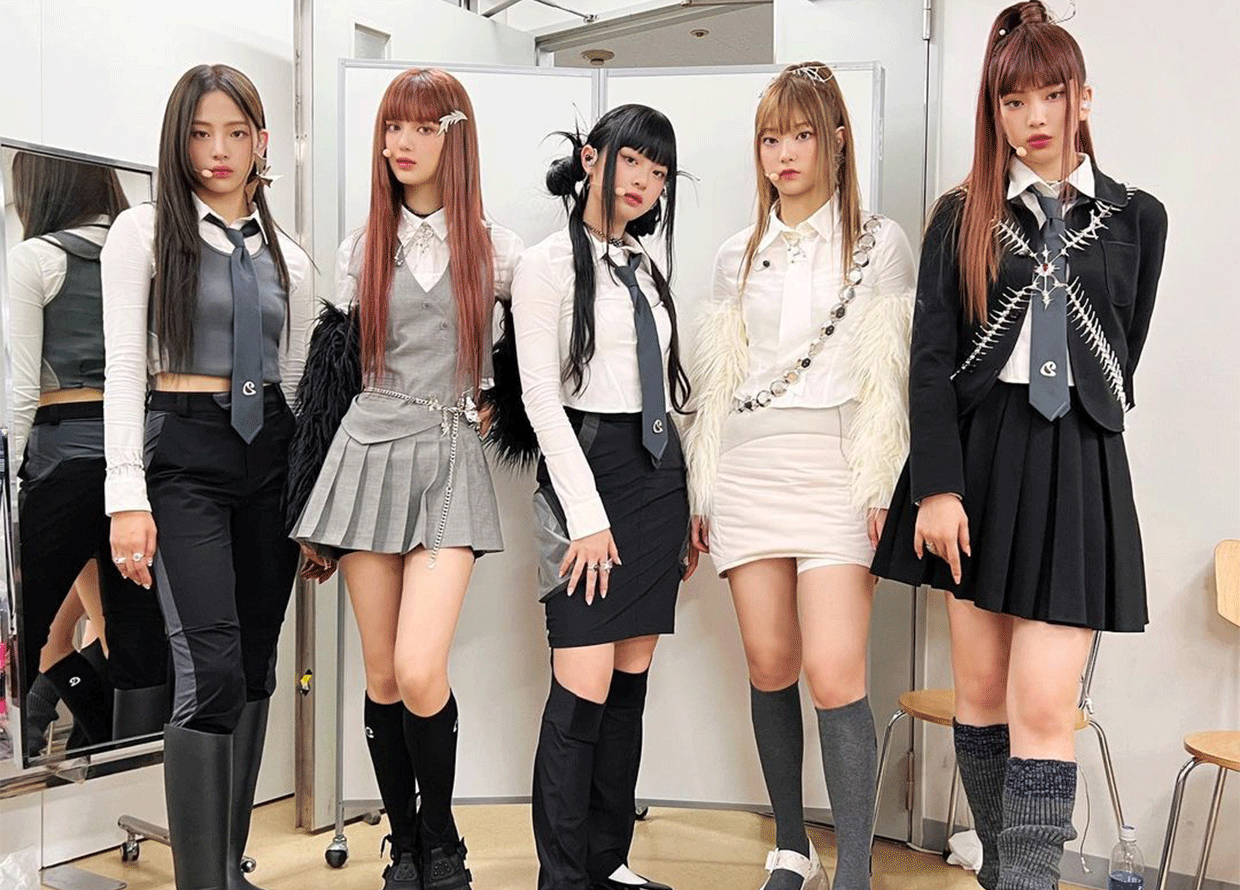 When talking about K-pop in 2023, NewJeans is undeniably a monster rookie group that tops the list. From their successful debut songs, Attention and Hype Boy, to their latest tune, Super Shy, the group has taken the world by storm with continuous hits. Whether it's vocals, visuals, dance moves, or tracks, this young group is unique and unparalleled, and their members' styles are definitely an integral part of their fame.
Want to know why their fashion stands out above the rest? The group's aesthetic revolves around the colourful nostalgia of Y2K, befitting the vibrant and youthful aura of each member. The retro, cool, preppy, yet cheerful vibe draws inspiration from the trends of the '90s to '00s—bringing back elements from an era that evokes fond memories for millennials while presenting a fresh concept to Gen Zs who didn't live through that decade.
With that being said, let's look at our favourite looks by the rising girl group from some of their addictive songs and music videos.
'Attention'
This single definitely made us pay attention. In this video, NewJeans made their grand debut with refreshingly cool and sporty 'fits, while singing their hearts out over a crush. The styling here is influenced by one of the trending aesthetics of last year—Bloke core, featuring staple items like sports jerseys, graffiti-printed tops and neon picks paired with shorts or baggy jeans that give their looks an interesting '90s hip-hop twist.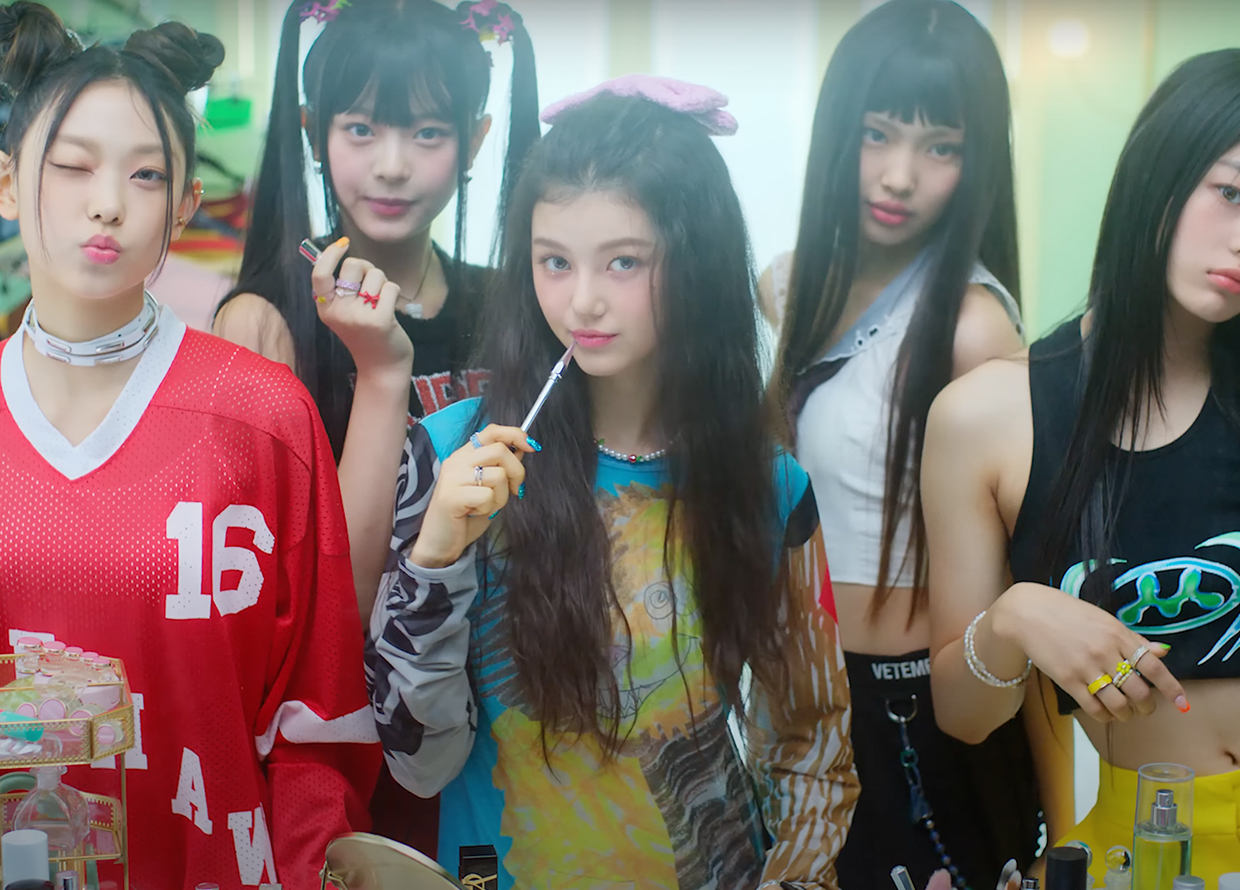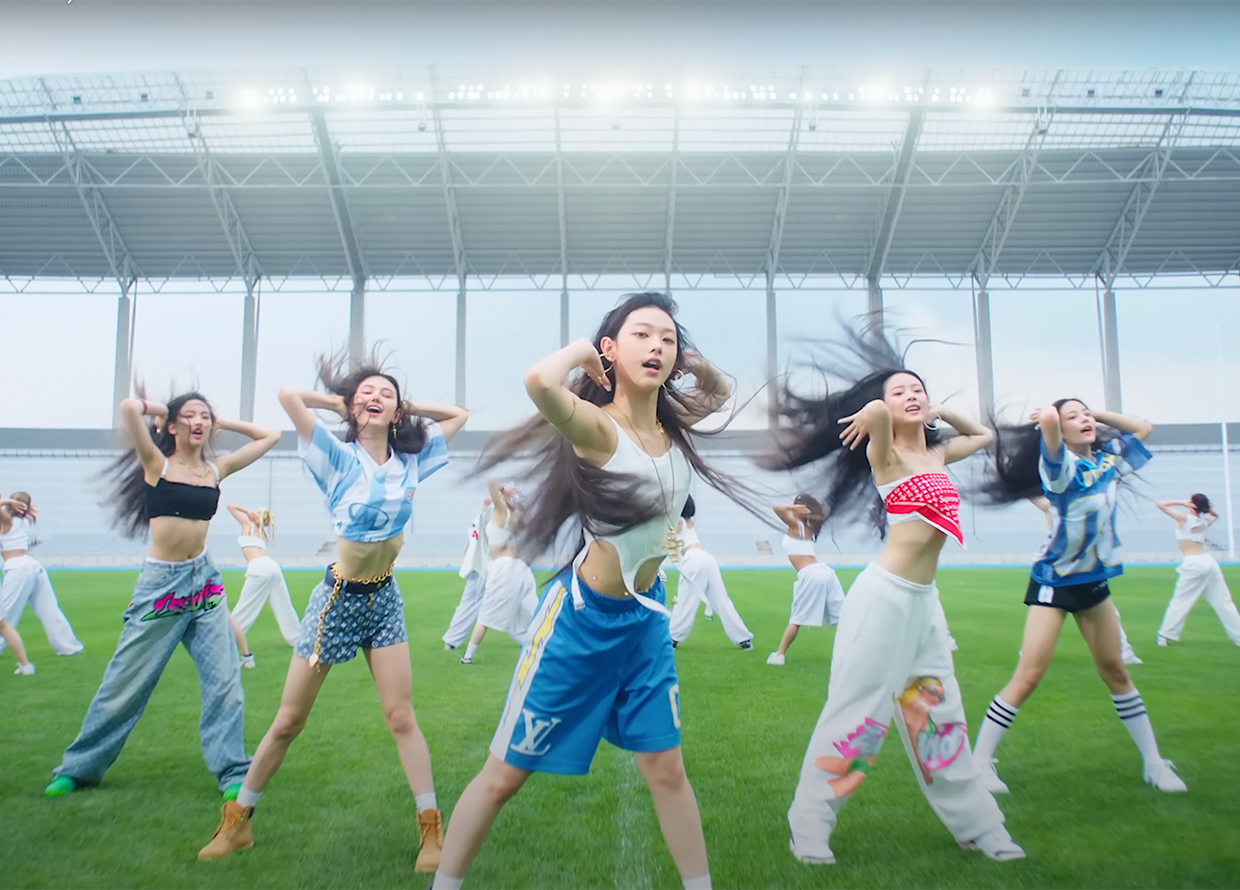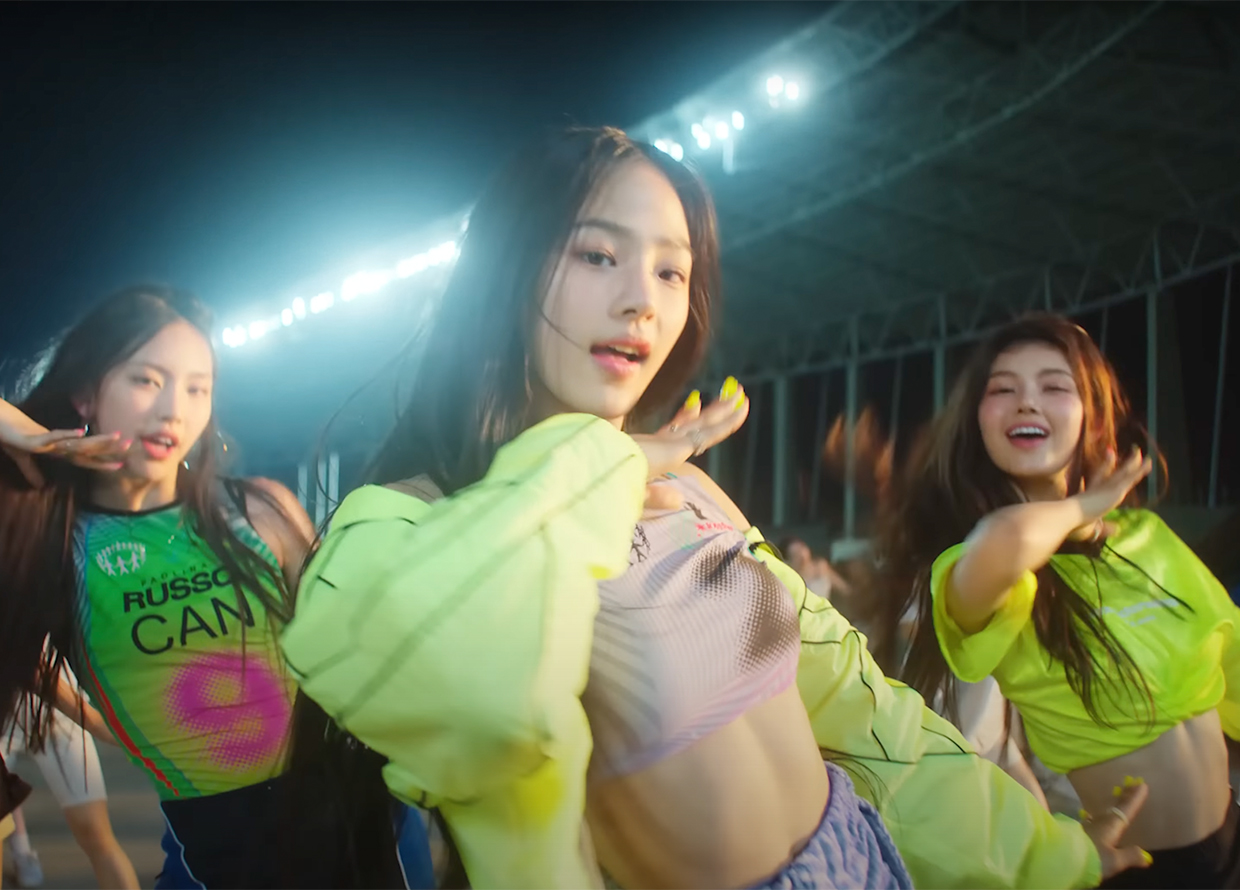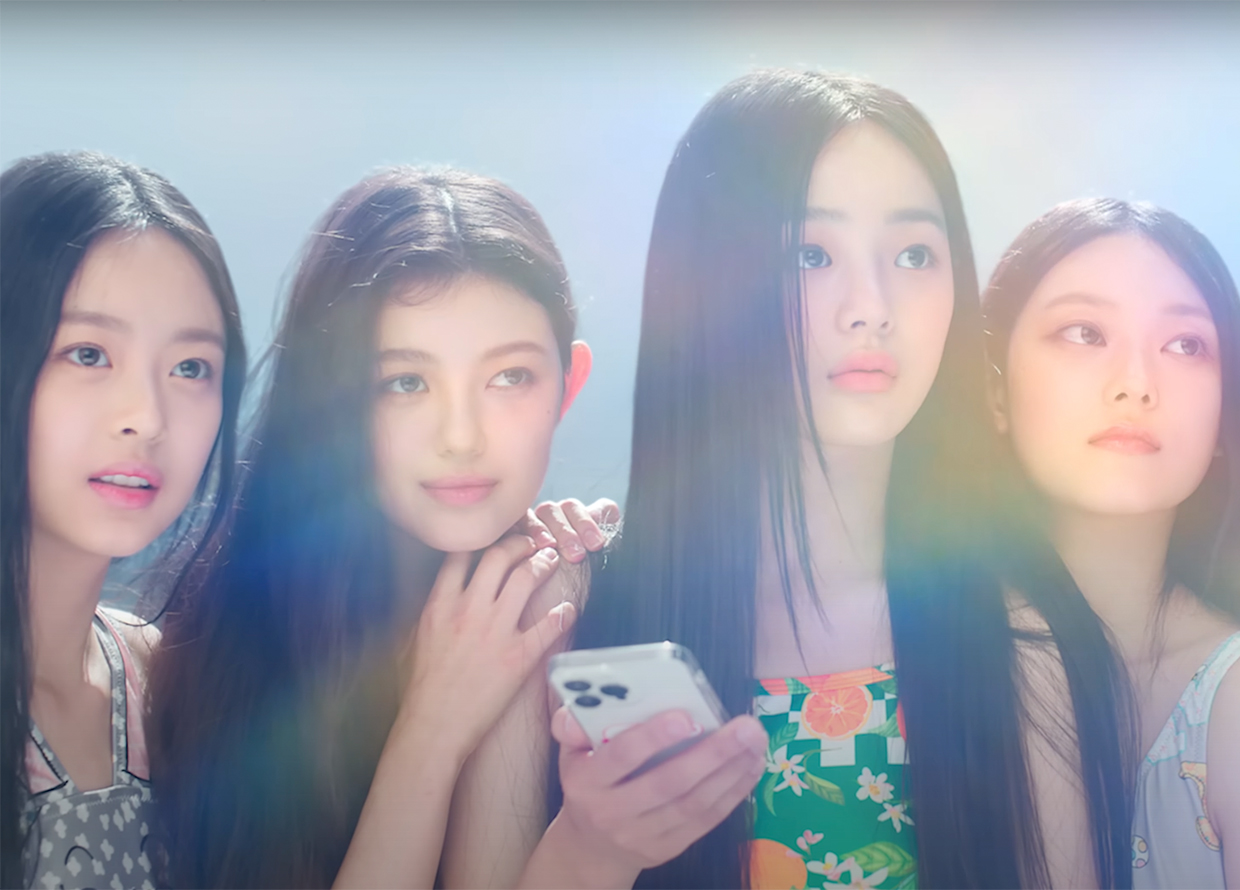 The colourful outfits are tied together with a wide range of accessories, from funky beads to butterfly clips that create cute looks that seem to be clashing in theory but are surprisingly harmonious and interesting when styled in real life.
'Hype Boy'
Here, we see a clever mix of high-school preppiness and tennis wear with a unique twist on Y2K hairstyles—seamlessly combining various genres in their styling, creating a distinct, NewJeans-only vibe that has never been seen before yet feels utterly familiar. The music video also includes hip hop-inspired outfits that are created with baggy sweatpants, cargos, and patchwork jeans, combined with cropped jackets, corsets, and sports bras—a classic 'small top, baggy bottom' pairing that never fails.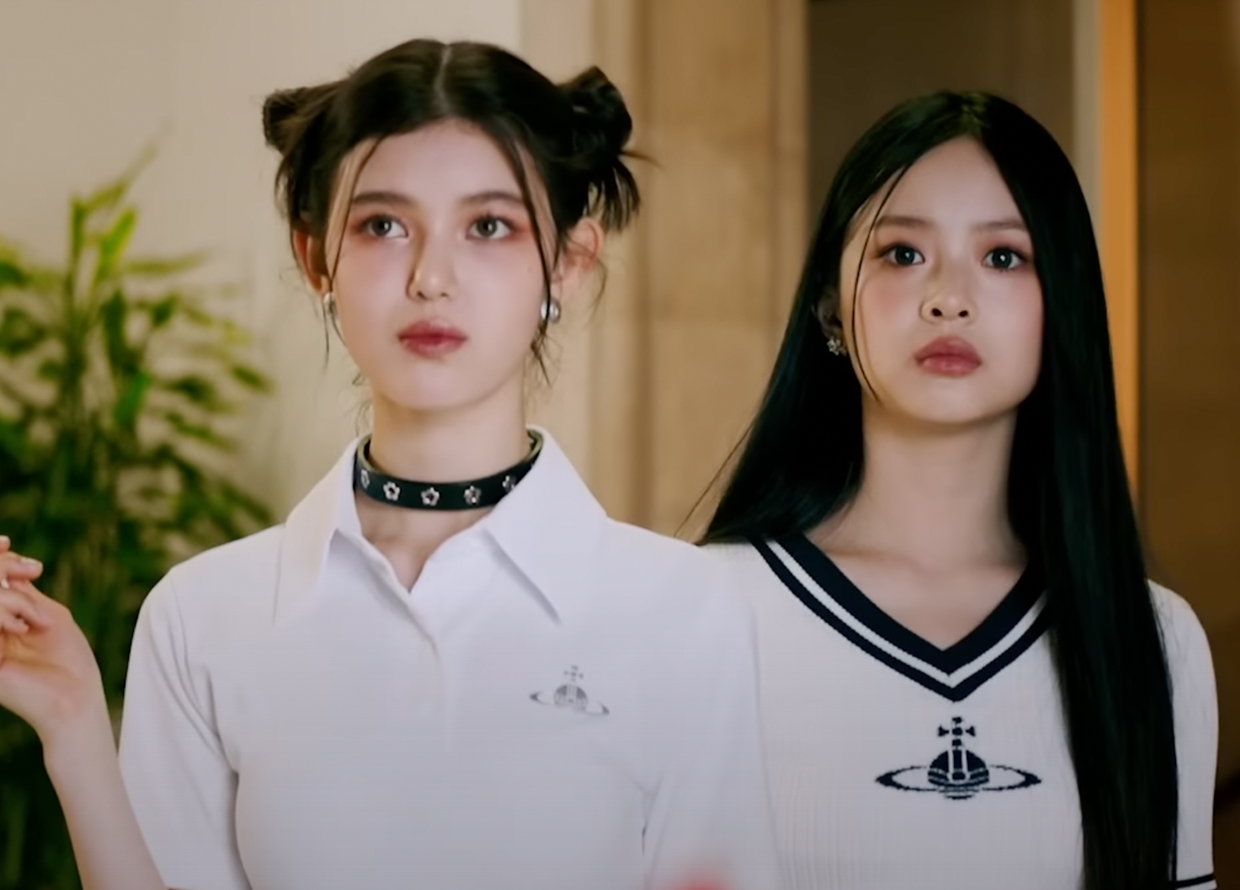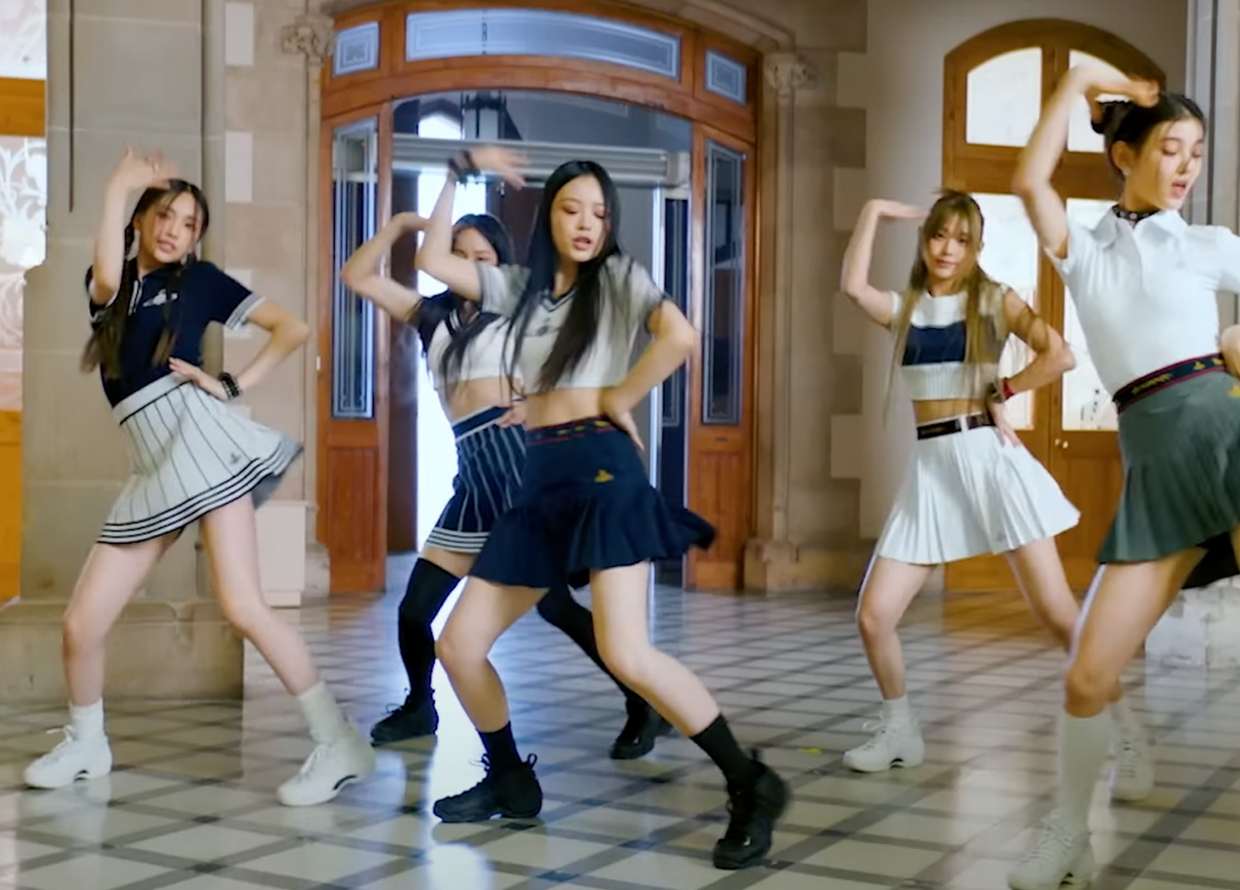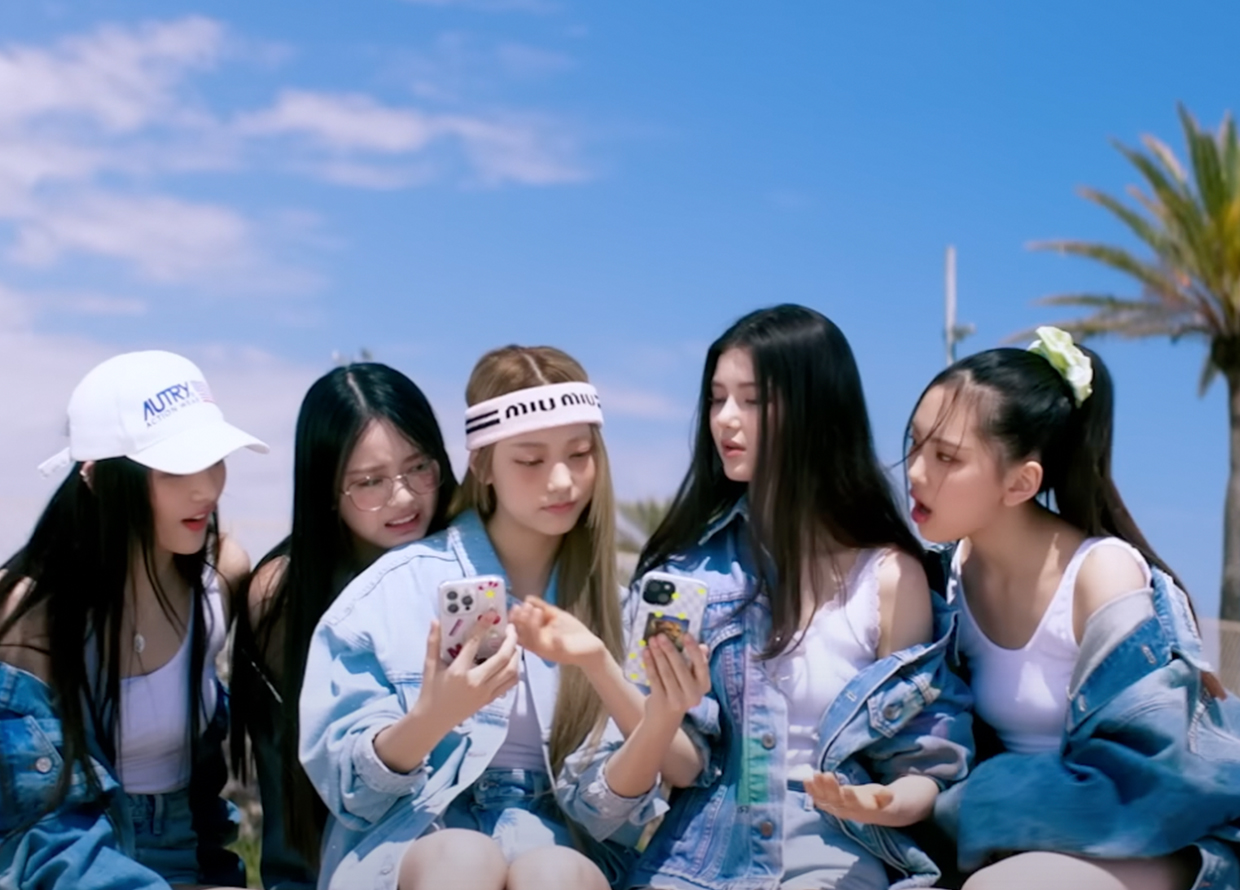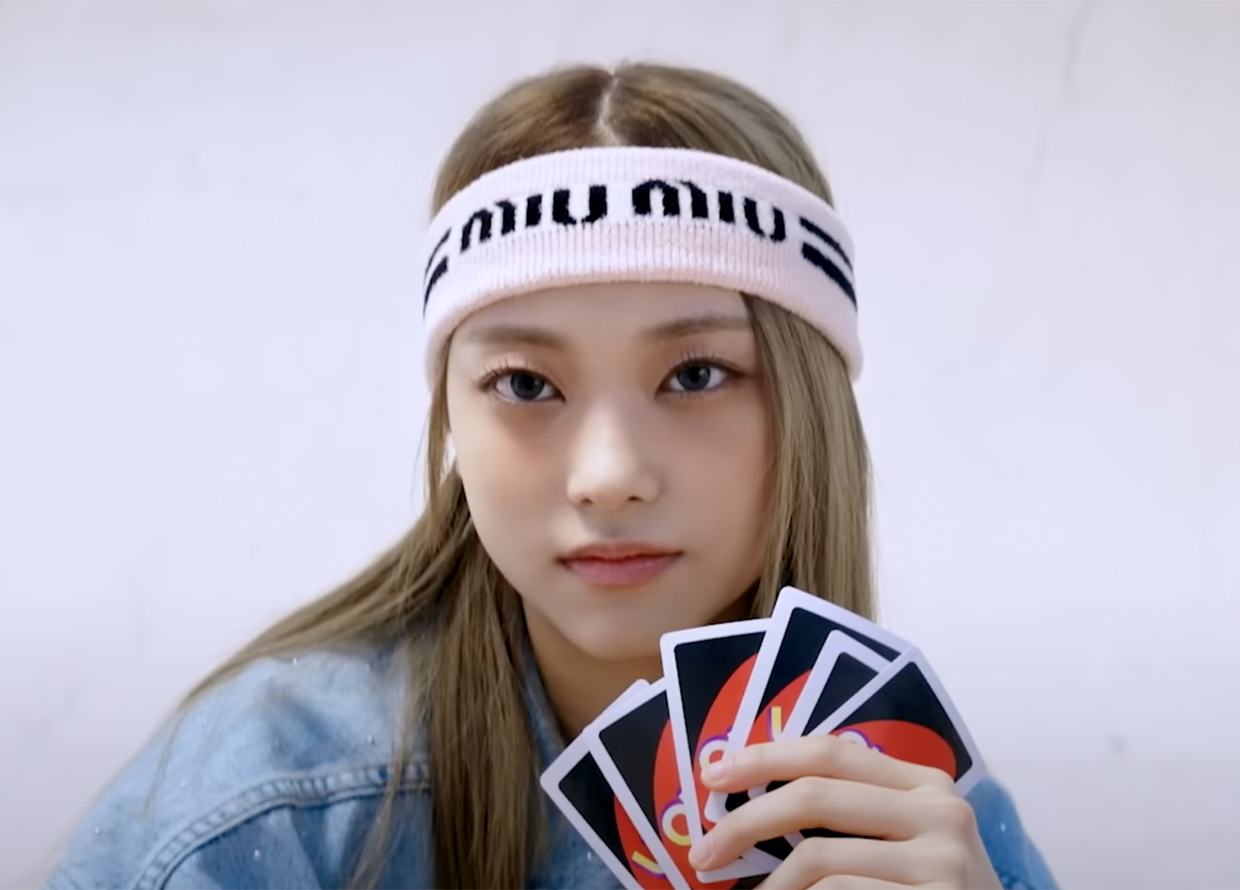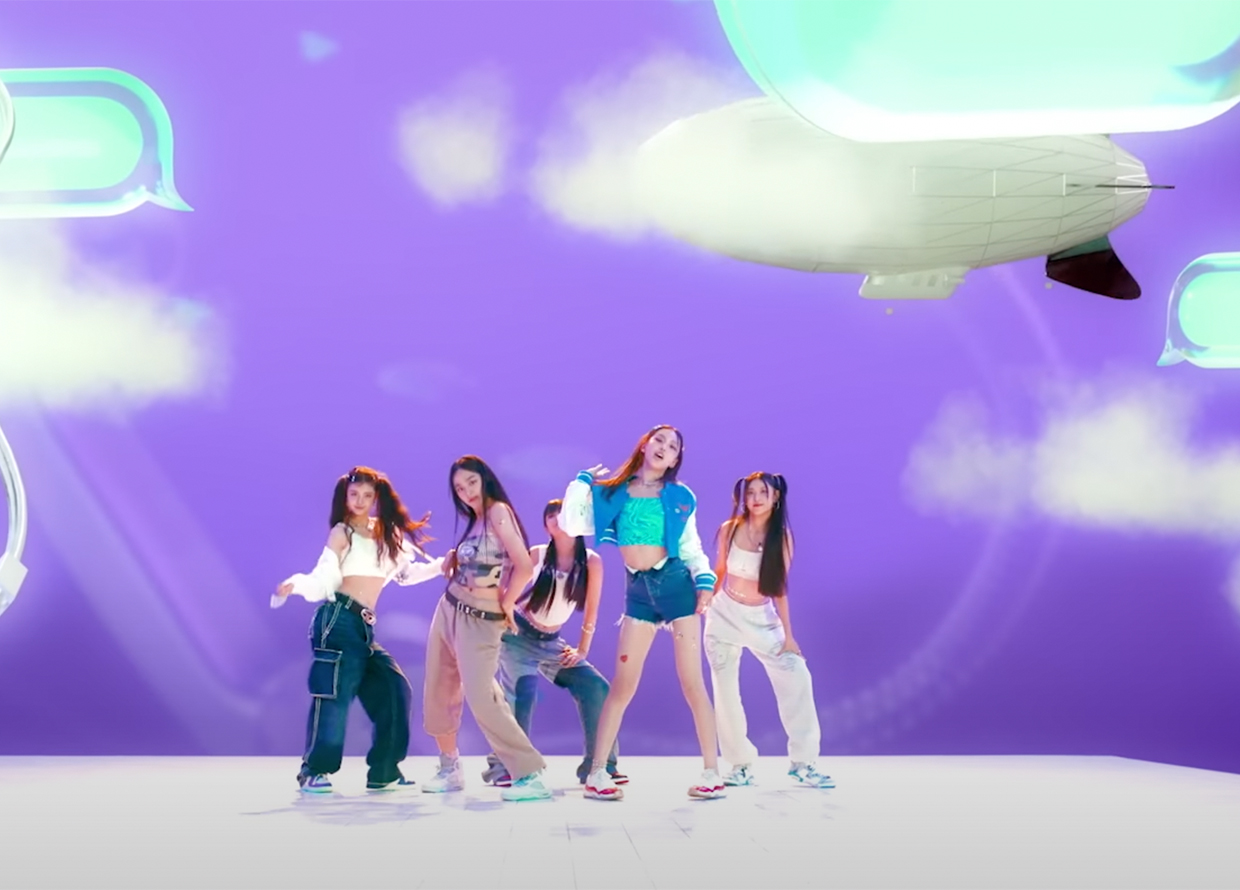 The cropped varsity jacket and shorts worn by Hyein also caught our eye as they created a balance by contrasting with the other members' outfits, which are mostly made up of crop tops and baggy bottoms. The hair accessories are also brilliantly in sync with the group's bubbly personality, featuring pigtails and ponytails with braided strands, paired with colourful hairpins and butterfly clips. Alongside these are the beaded waist chains that added a cute twist to the overall cool aesthetic.
'OMG'
Cranking up the nostalgia factor to the max, these outfits make the girls seem like they came straight out of a '90s Japanese magazine, with staple patterned baggy jeans and cute hair clips that spice up their looks. The recurring simple cropped top and baggy jeans combo is tied together with statement belts, giving a punk twist to their outfits.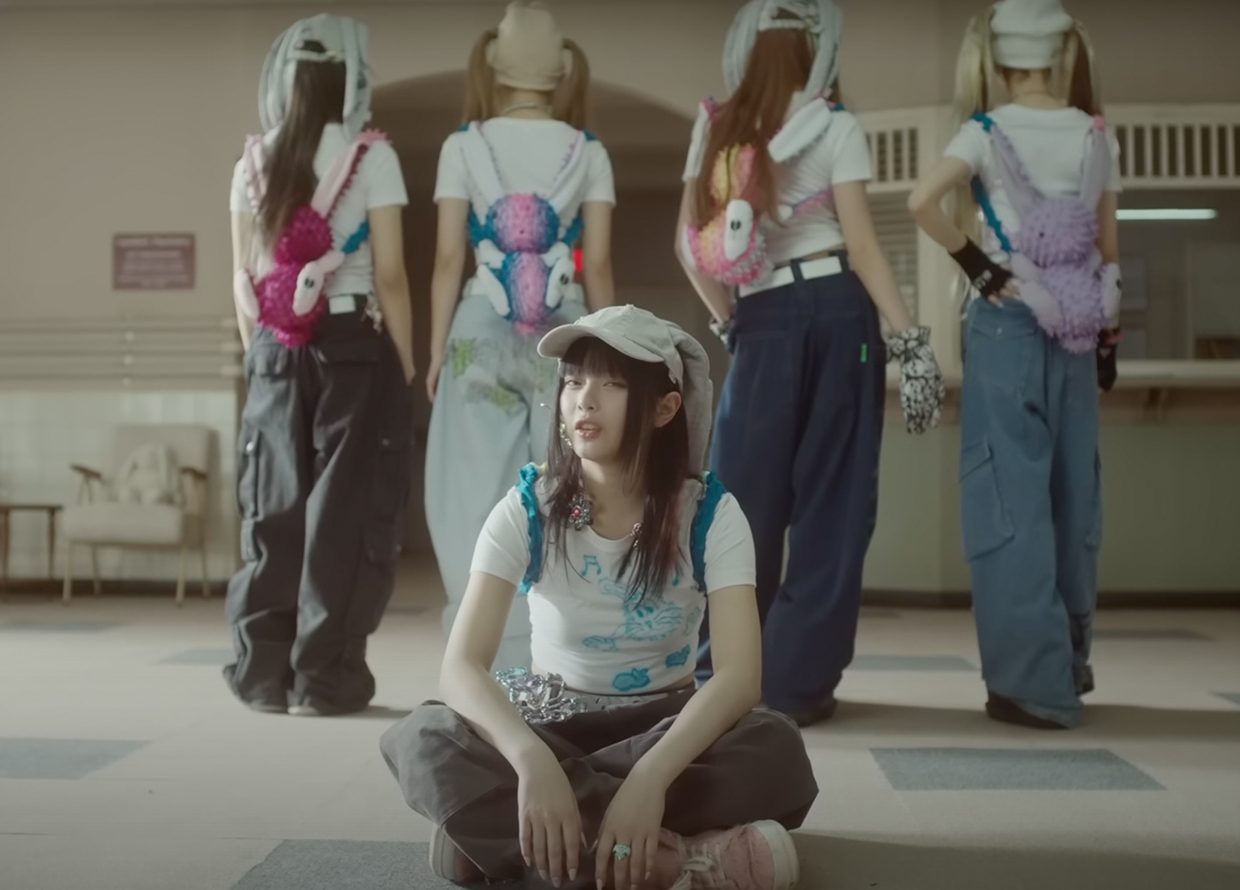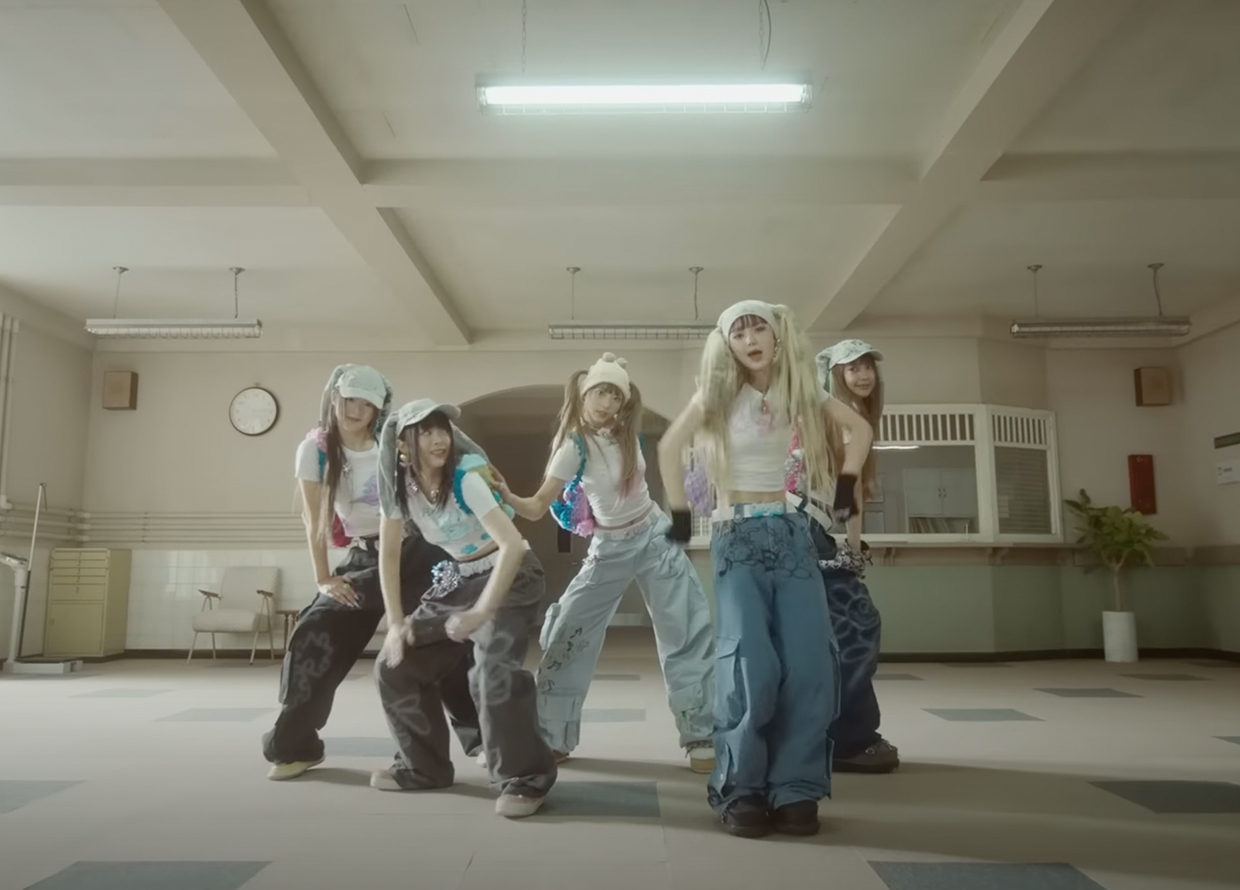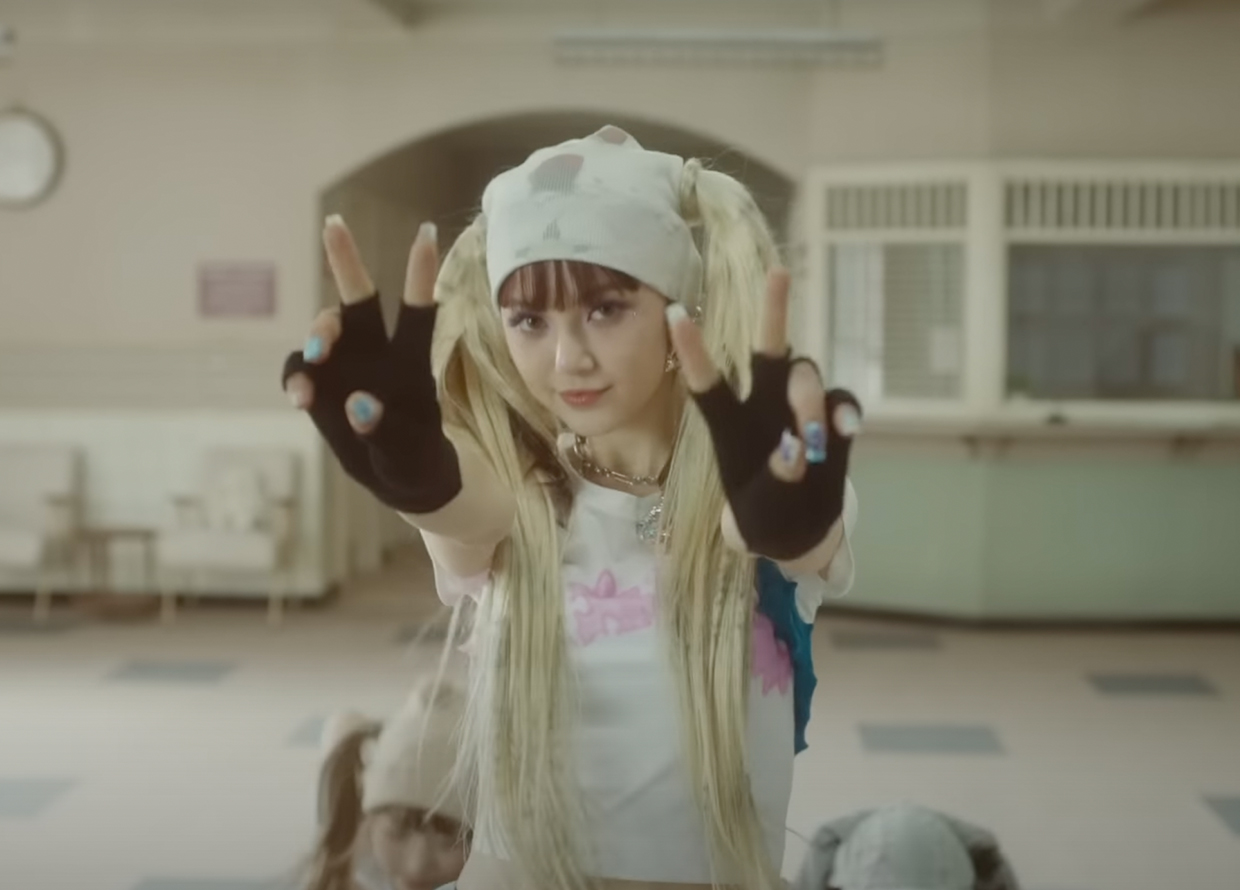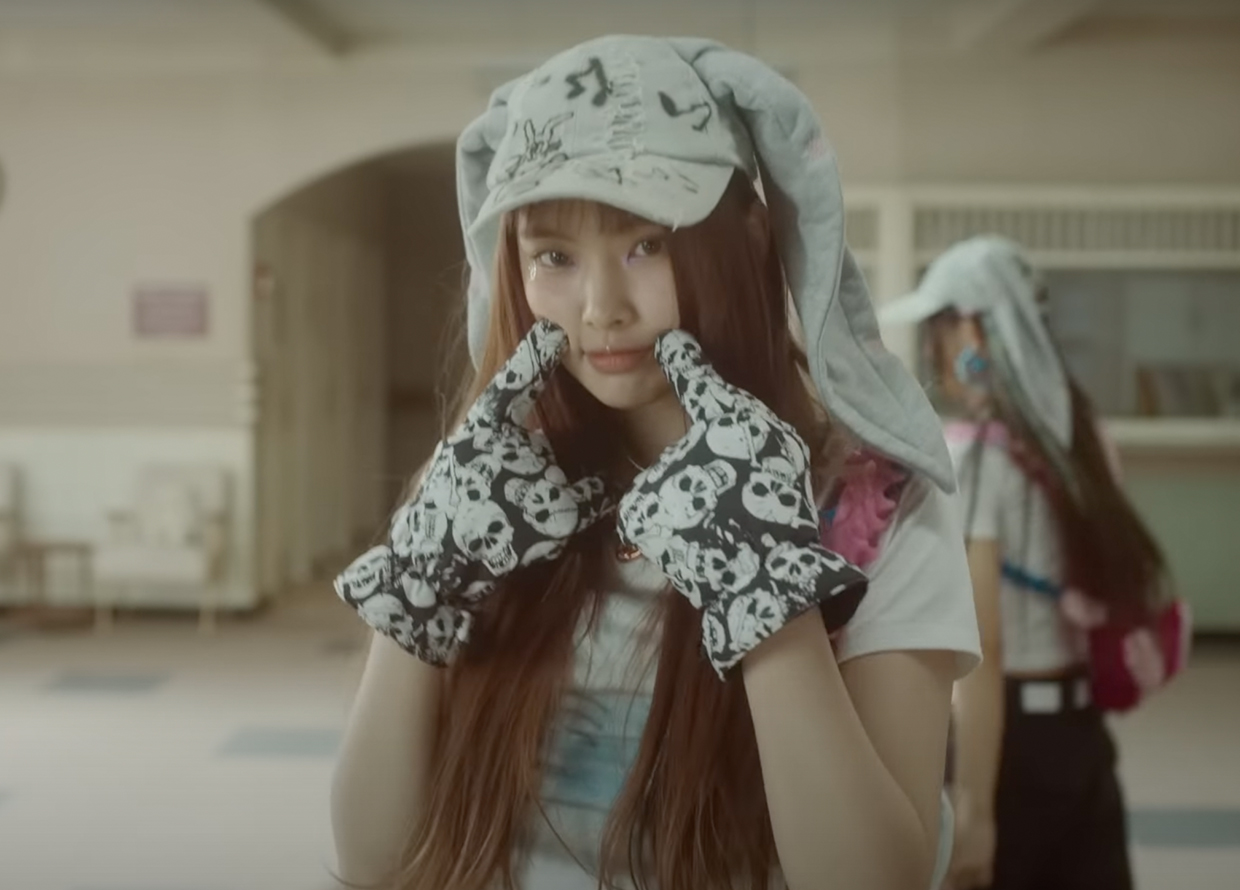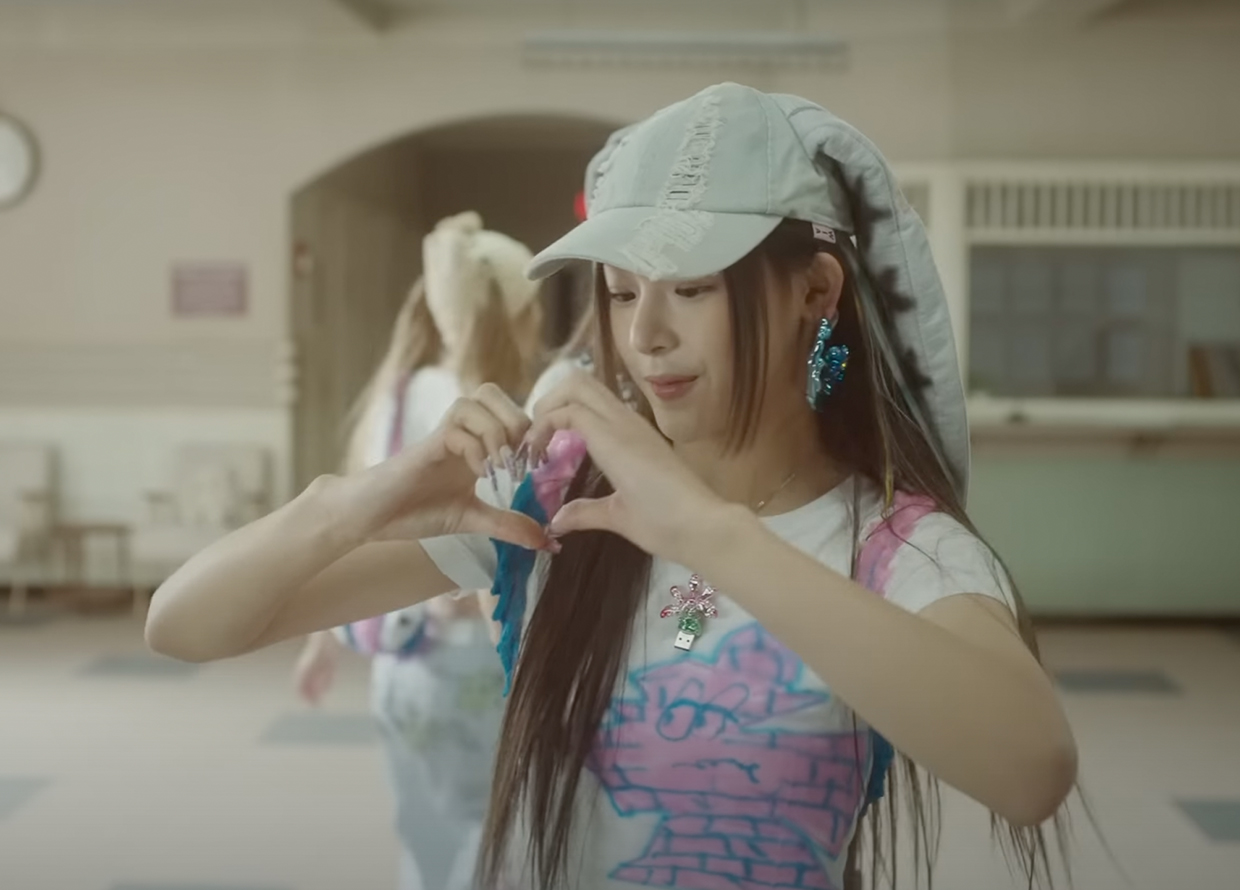 The most interesting aspect of their style here is the accessories that evoke childhood memories—from cute bunny ear caps to toy-shaped bags that we all wore at least once as kids. Fans were also obsessed with these items upon seeing the music video and copied their looks when dancing to their addictive choreography on social media.
'Ditto'
In Ditto, the girls showed off a mysterious and darker side that's different from their previously bubbly and cheerful concepts. This round of styling showed a less glammed-up version of the group, stripping down the accessories to reveal a pure, youthful, and quiet side.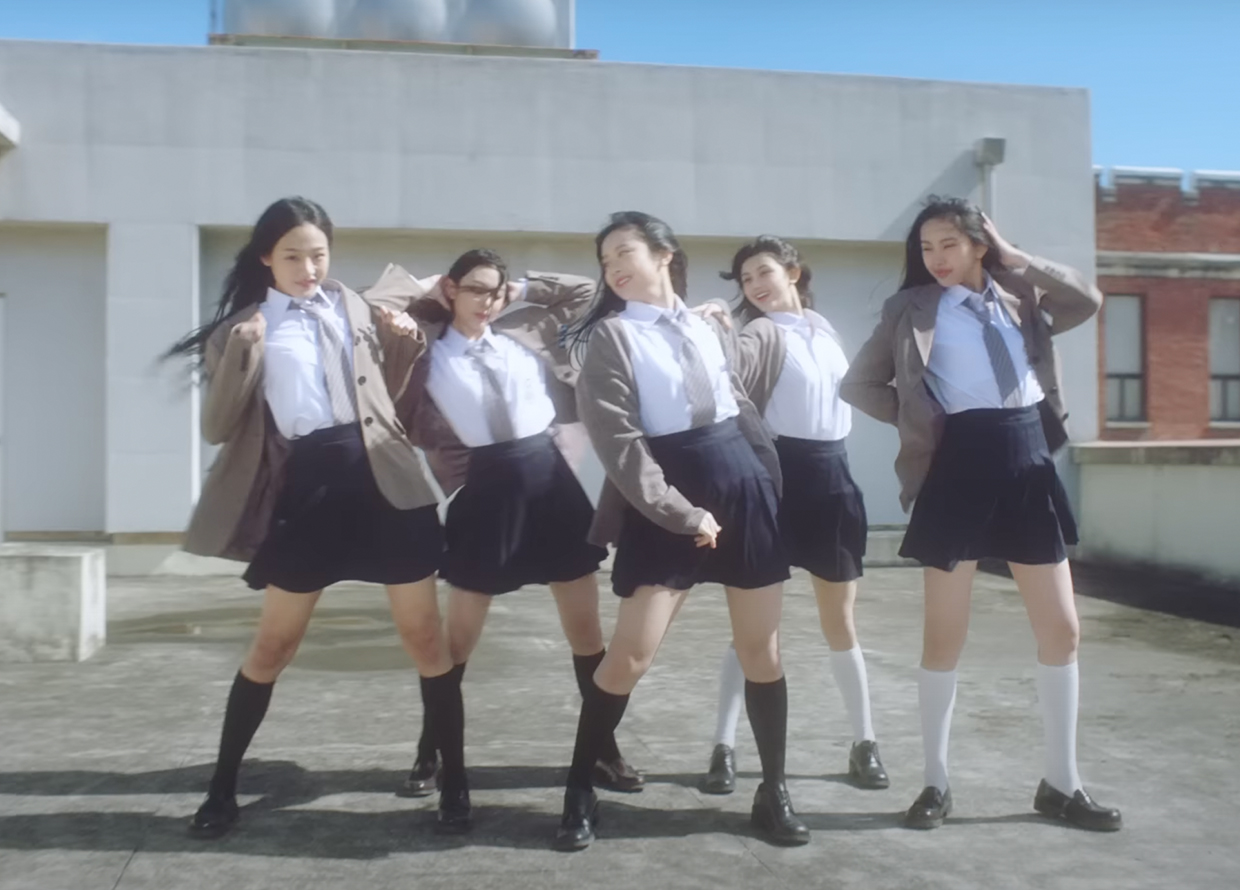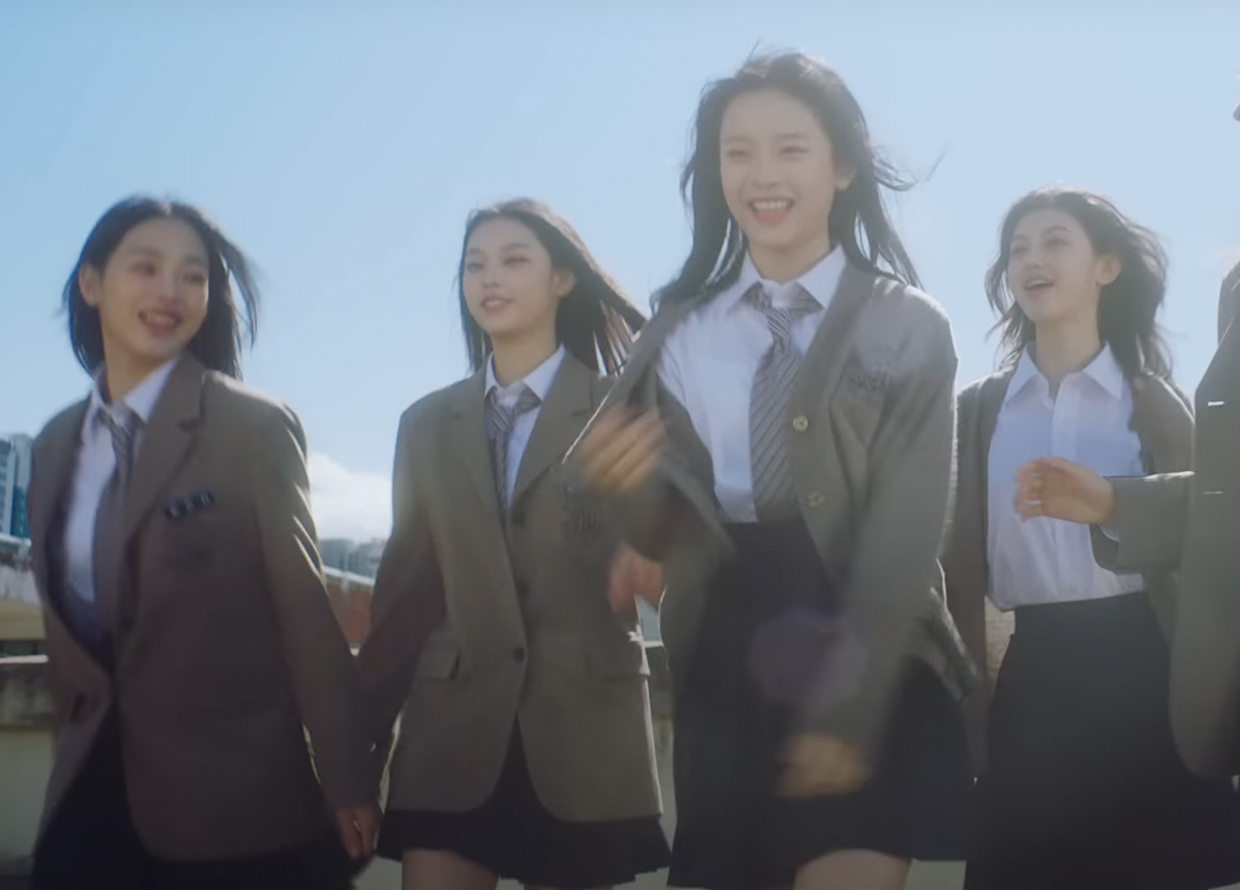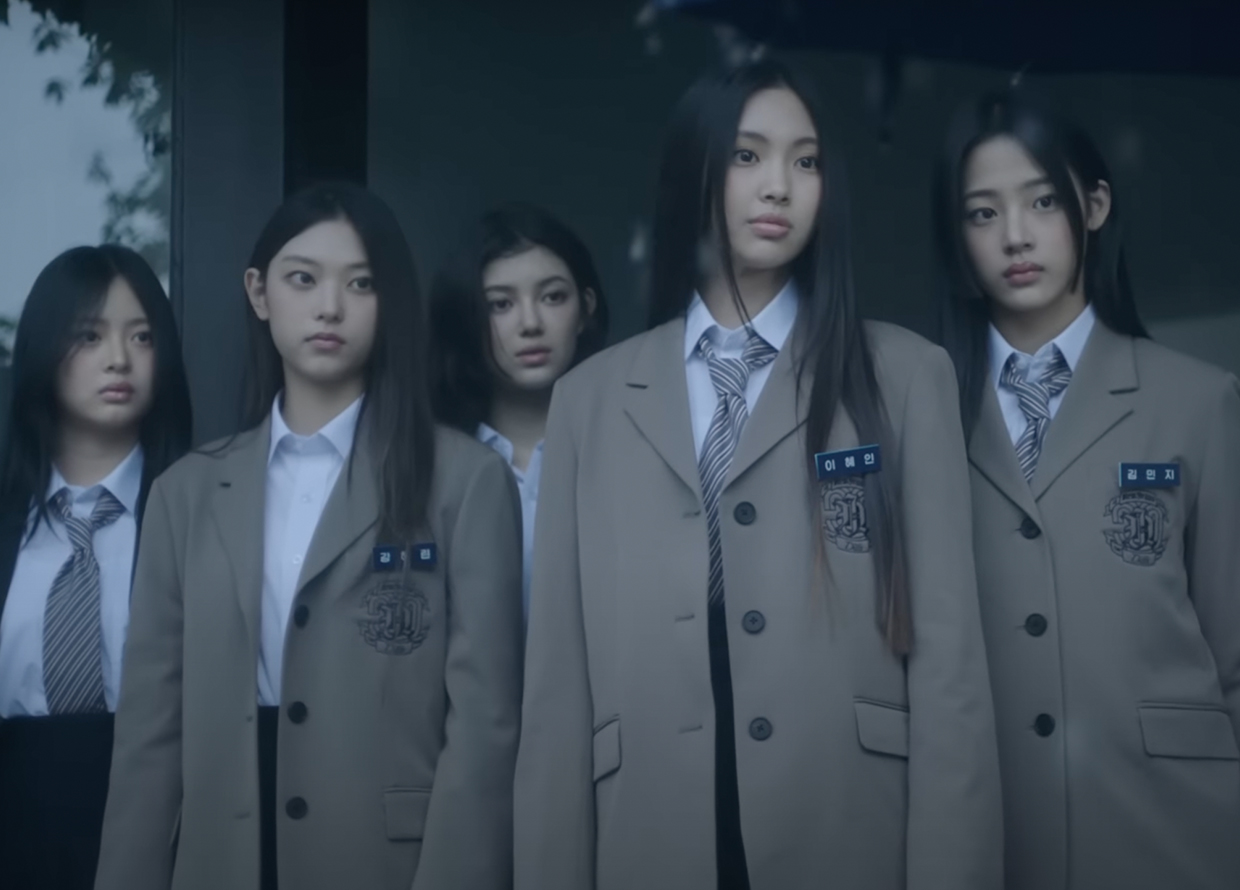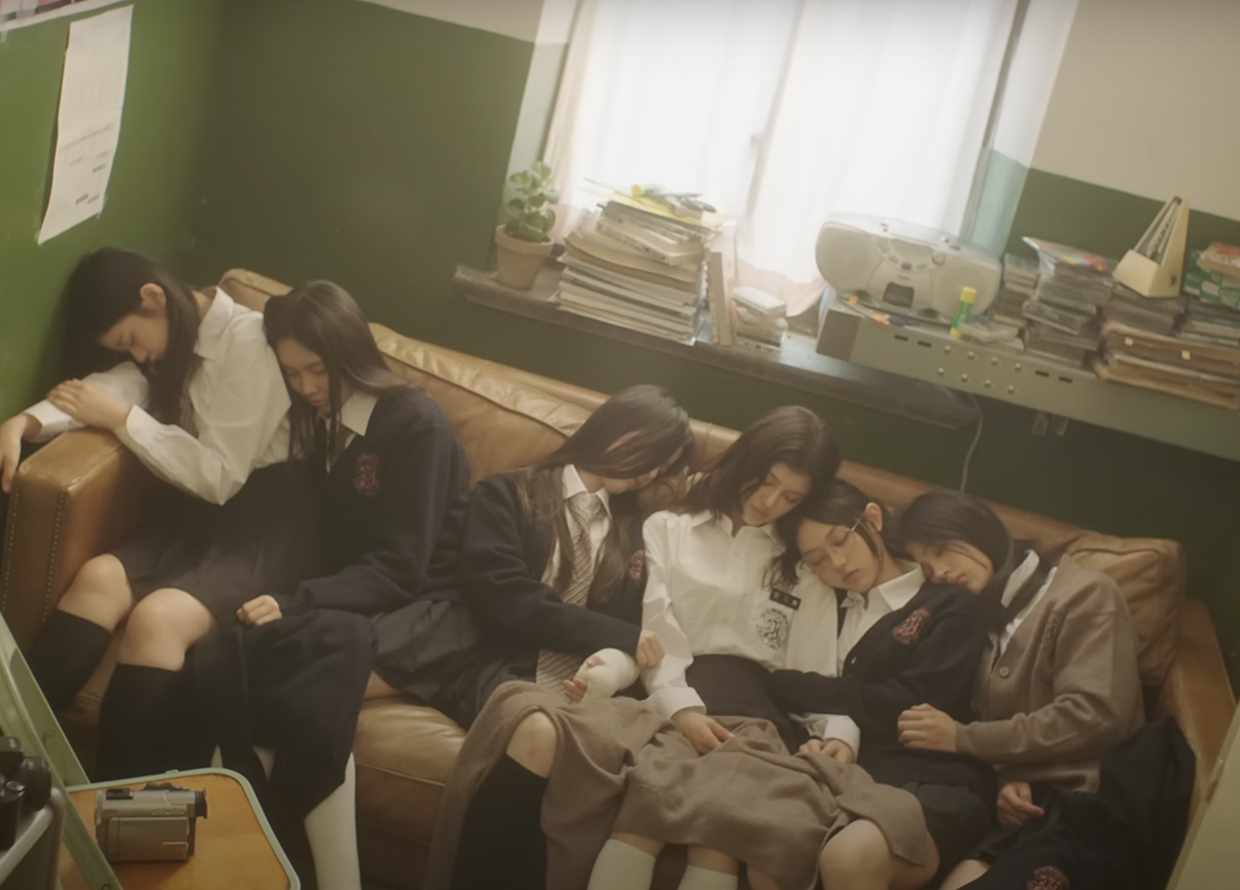 The Autumn-inspired styling features a mix of preppy and posh pieces, with outfits that resemble classic Korean or British high school uniforms featuring oversized brown blazers, white shirts, ties, knee-high socks and loafers. In the video, the girls also wore winter clothing and accessories, such as cute knitted beanies and padded vests that matched the warm and fuzzy feeling of the tune.
'Super Shy'
Playing up their school-girl appeal, the girls become bubbly cheerleaders in Super Shy, wearing pleated skirts with graphic crop tops, and further jazzed up with pink ribbons as hair accessories, all while slaying cheer dance movements. Their outfits are identical, save for a slight difference in details, such as alternate blue and white socks. Meanwhile, their second look features matching tennis skirts with gold metallic tops, which are one of the colours that are trending in 2023.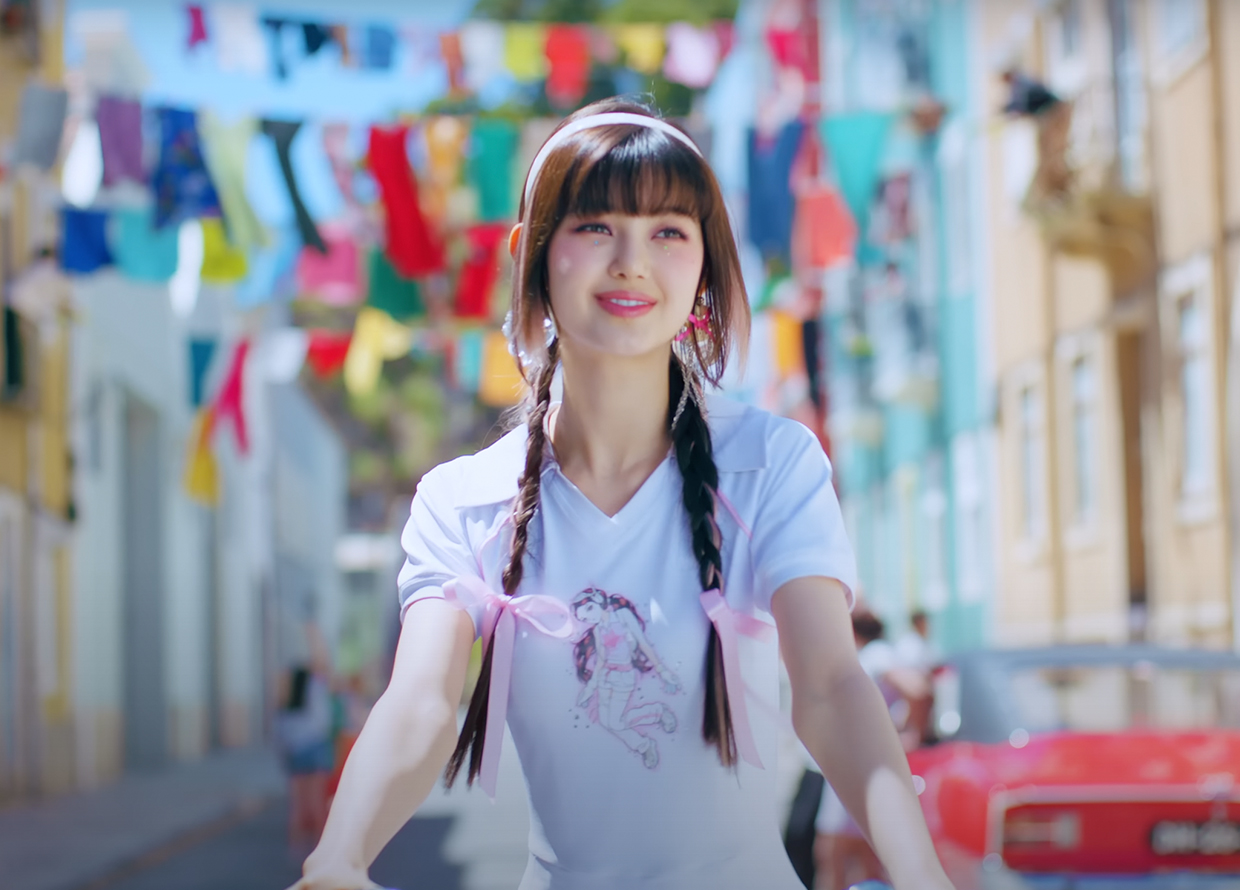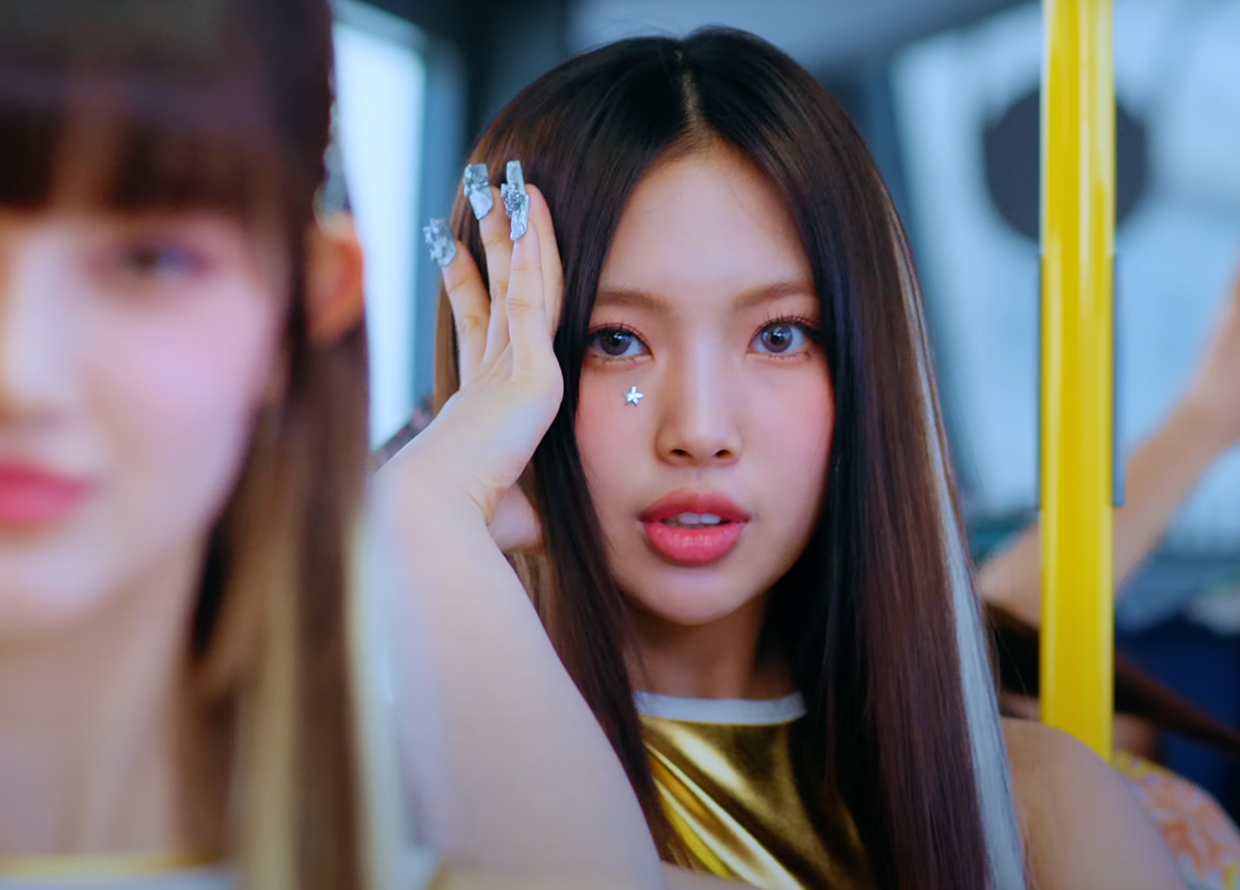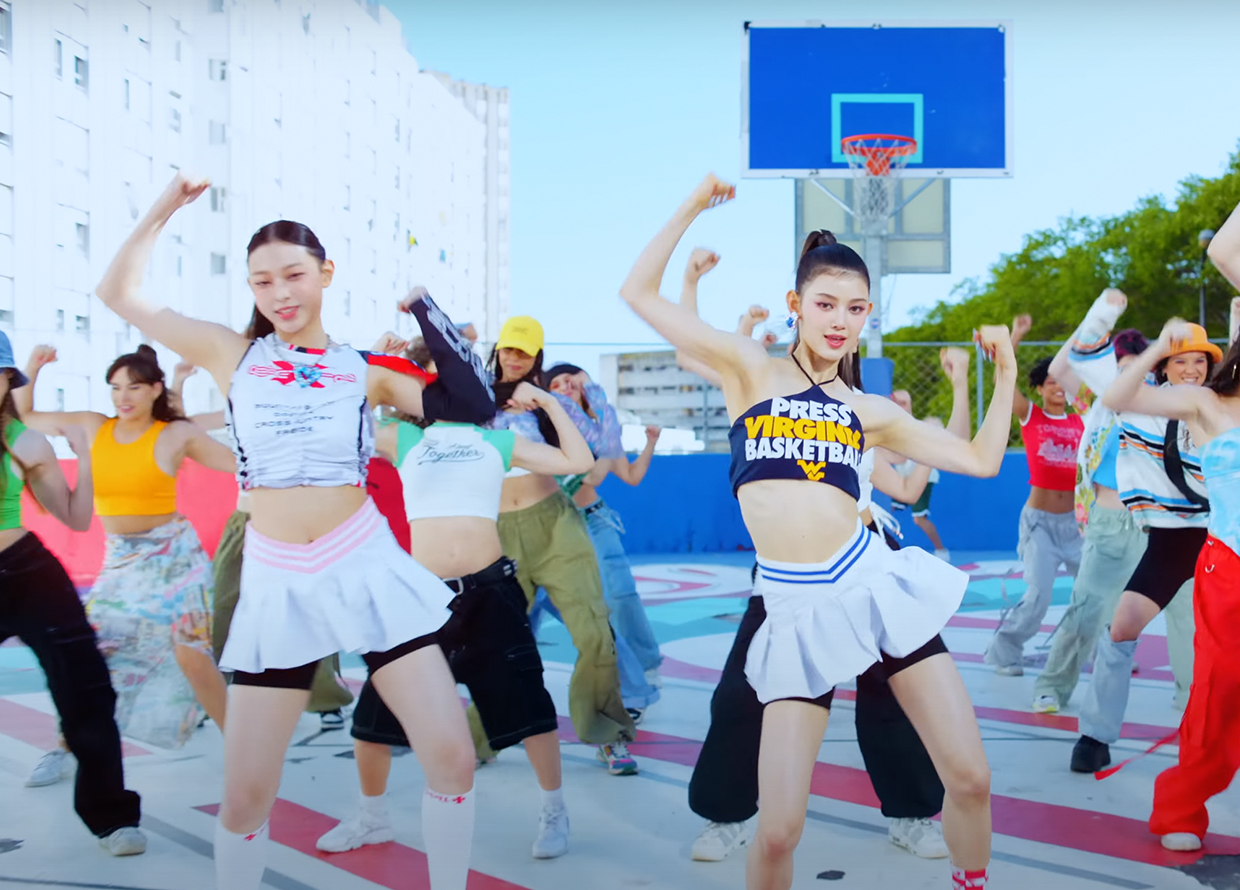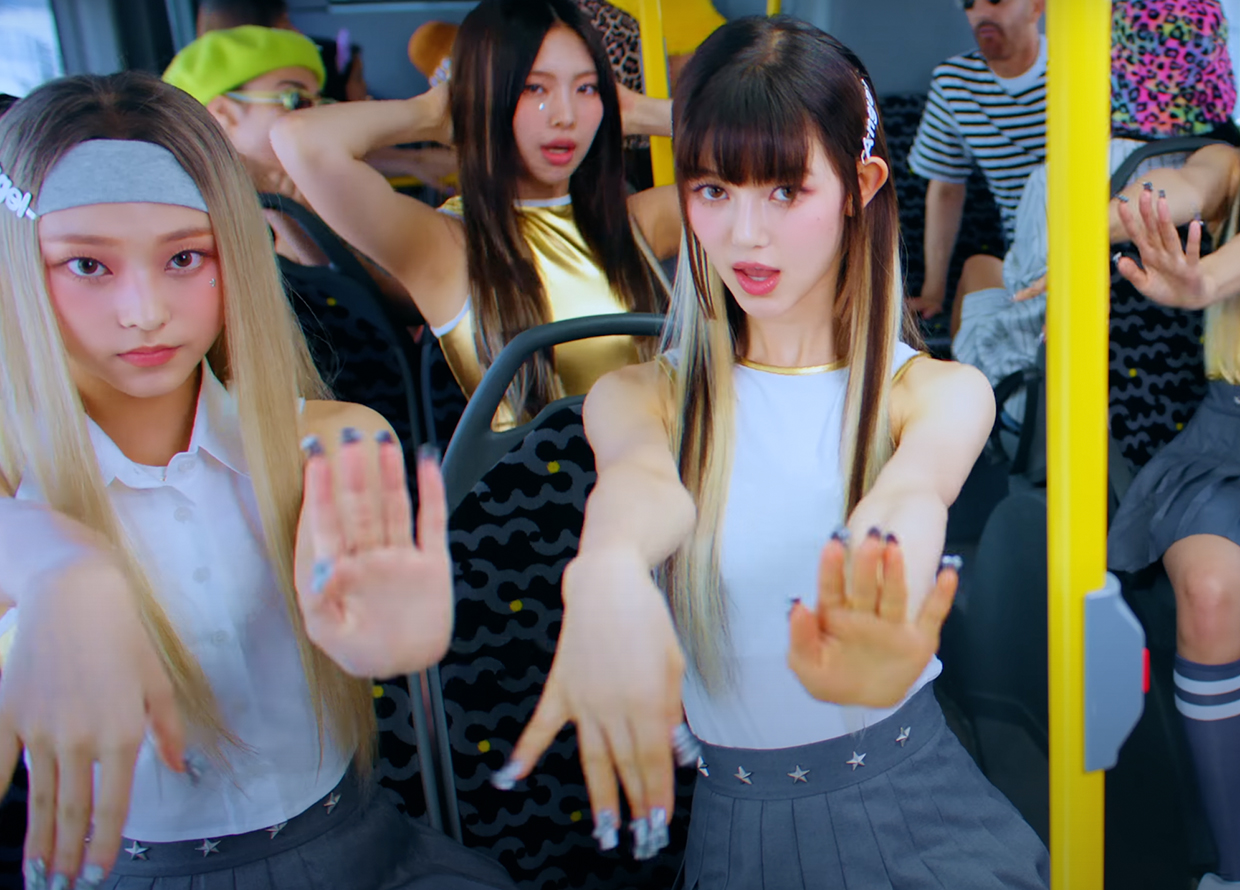 Overall, NewJeans has got their style locked down to a T, fusing sporty elements with feminine details and a hint of Y2K appeal through hairstyling and makeup.
'Cool With You'
We're seeing a different style on NewJeans through their latest track, Cool With You, and it's giving literal fairies. Truly mesmerising, this round of looks takes inspiration from fairycore and ballet with flowy silhouettes and pastel hues alongside feminine ribbon accessories that lend a dreamy and ethereal aura like no other.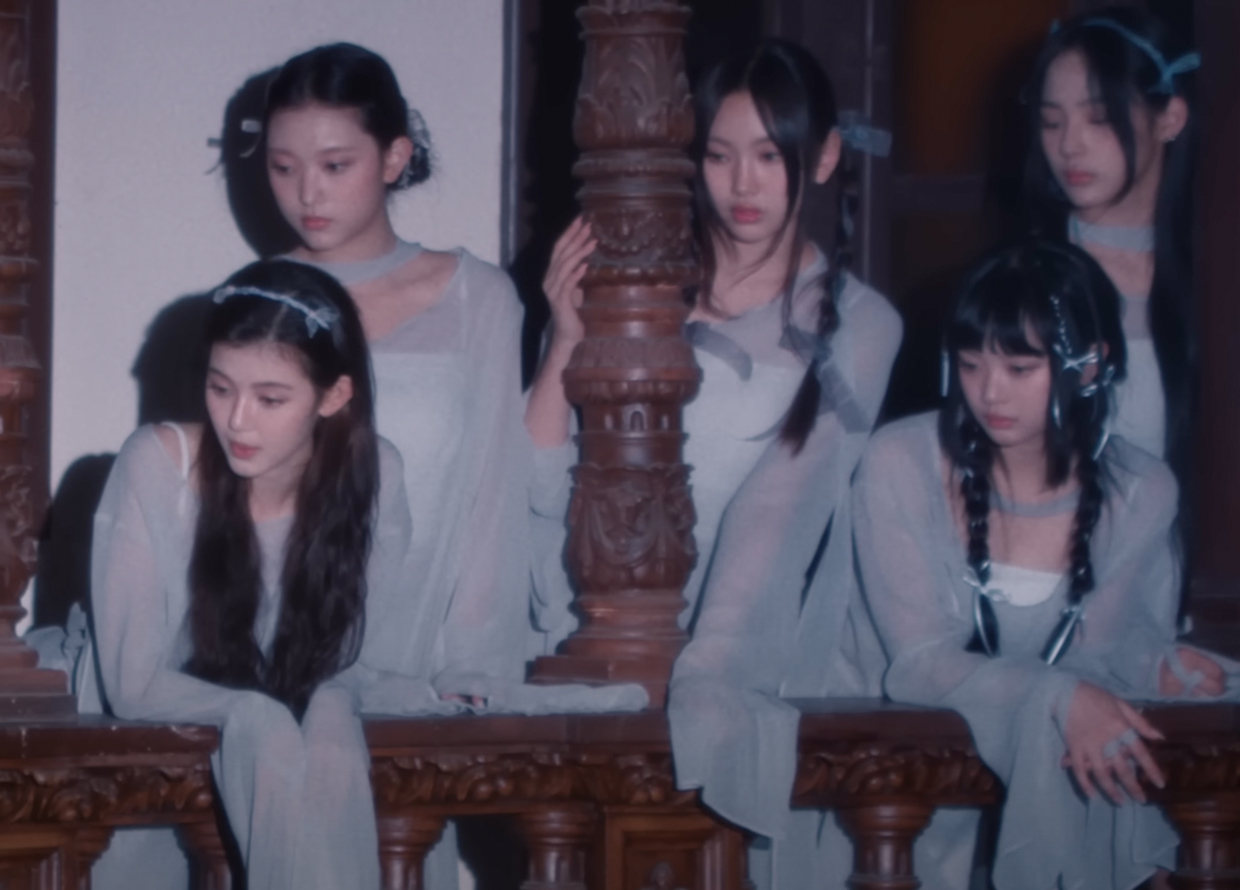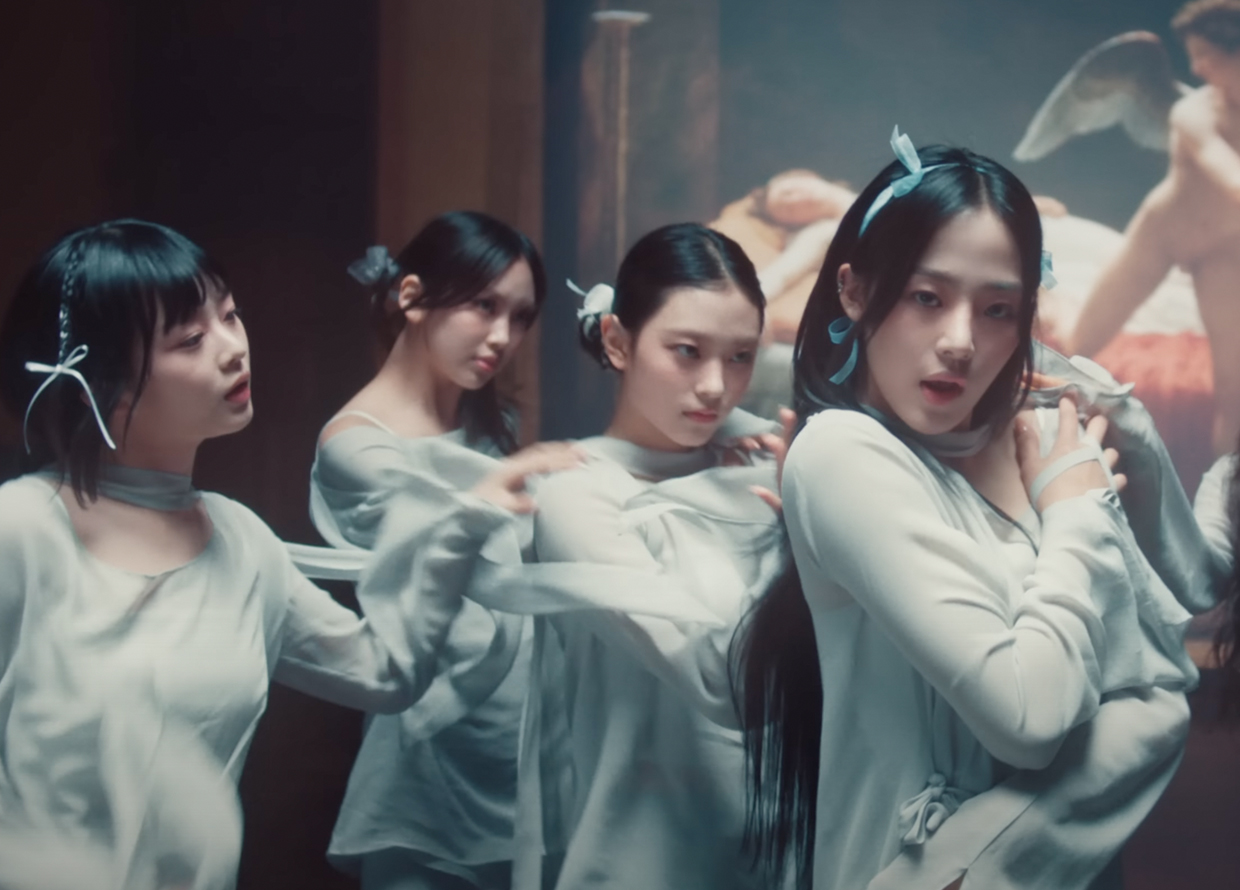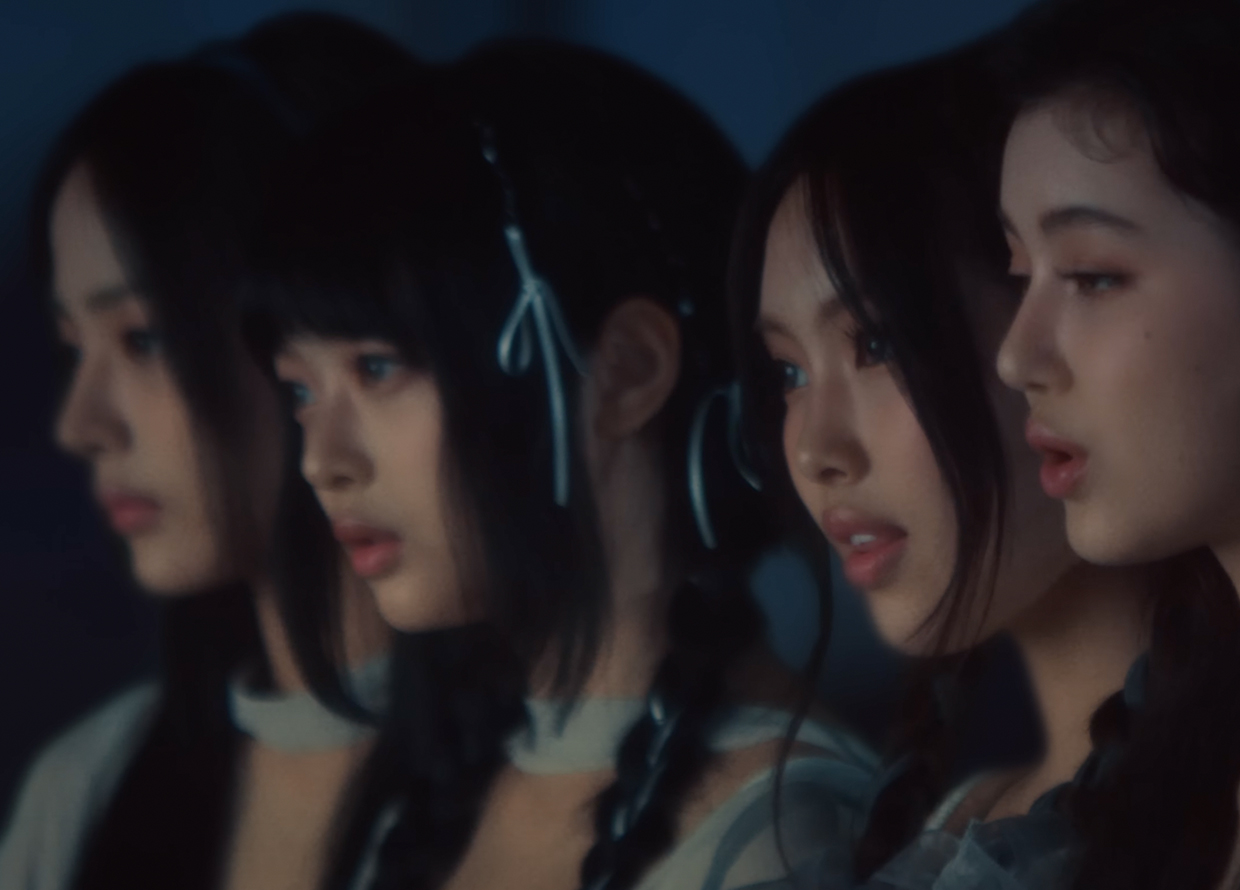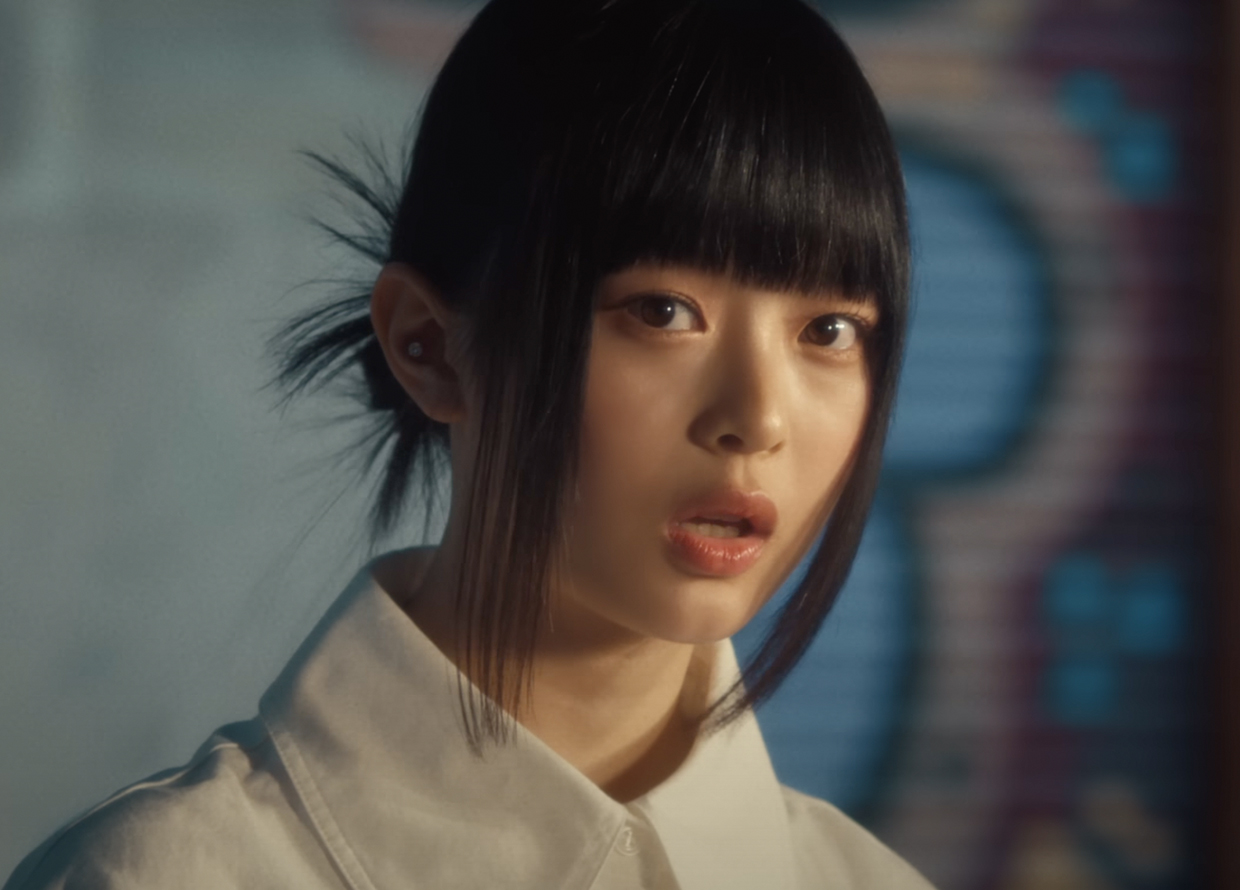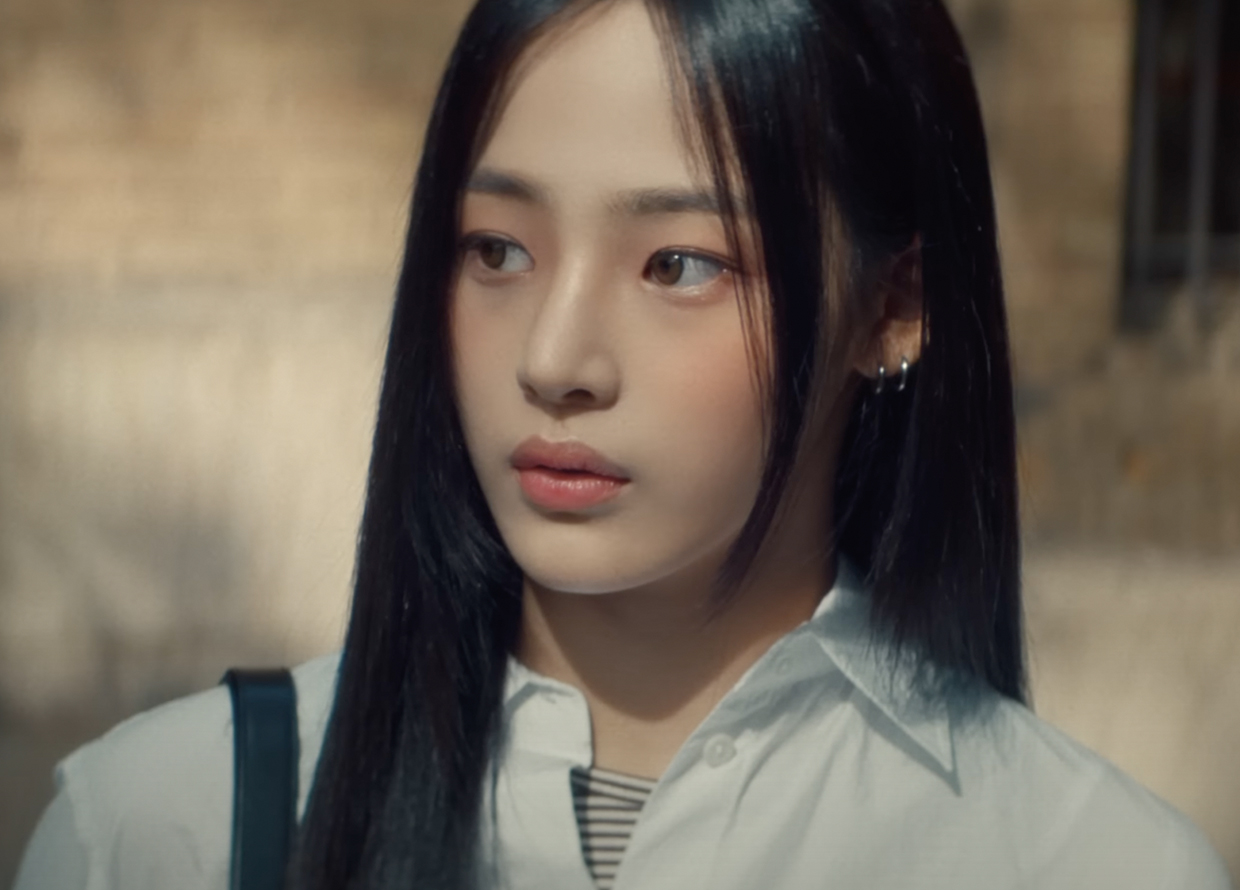 Styling-wise, while far from the quintessential teenage street-style formula we've come to recognise and love, the girls still display their charming, girlie and innocent side that is a stark contrast to the K-pop industry today, and we're loving the refreshing change.
For more fashion reads, click here.
| | |
| --- | --- |
| SHARE THE STORY | |
| Explore More | |