Fashion
#MCODiaries: I did a complete closet clean-up, inventory and audit, and here's what I learned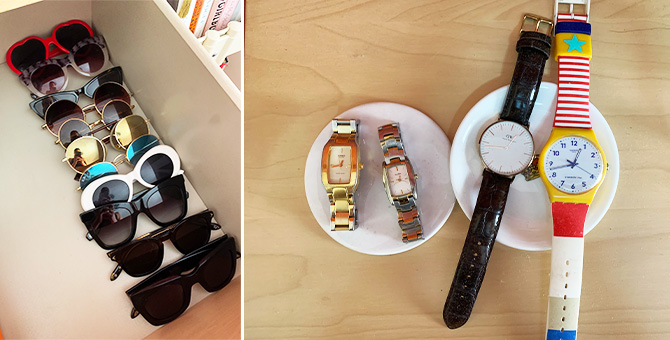 7:00 AM
My third alarm of the day has already gone off. I'd prefer to wake up a little earlier. The other day I managed to get up at 5AM to squeeze a pre-workout routine. That was a good day. I am struggling to have an encore performance of that early morning wake up call. However, the mind is willing but the flesh is weak. I am not a morning person.
7:15AM
I've started to take cold showers, which is odd because I once resented them. I heard that it's apparently good for you. Well, I don't know about that, but it certainly shocks the body into waking up. But also, it makes my hair super shiny after conditioning. Steaming hot showers are no good for hair cuticles.
7:30AM
Before I have my breakfast, I usually say hi to the cat. His name is Sam. He's a ginger kitty my mother adopted and I'm pretty sure if he's had enough of me during this MCO.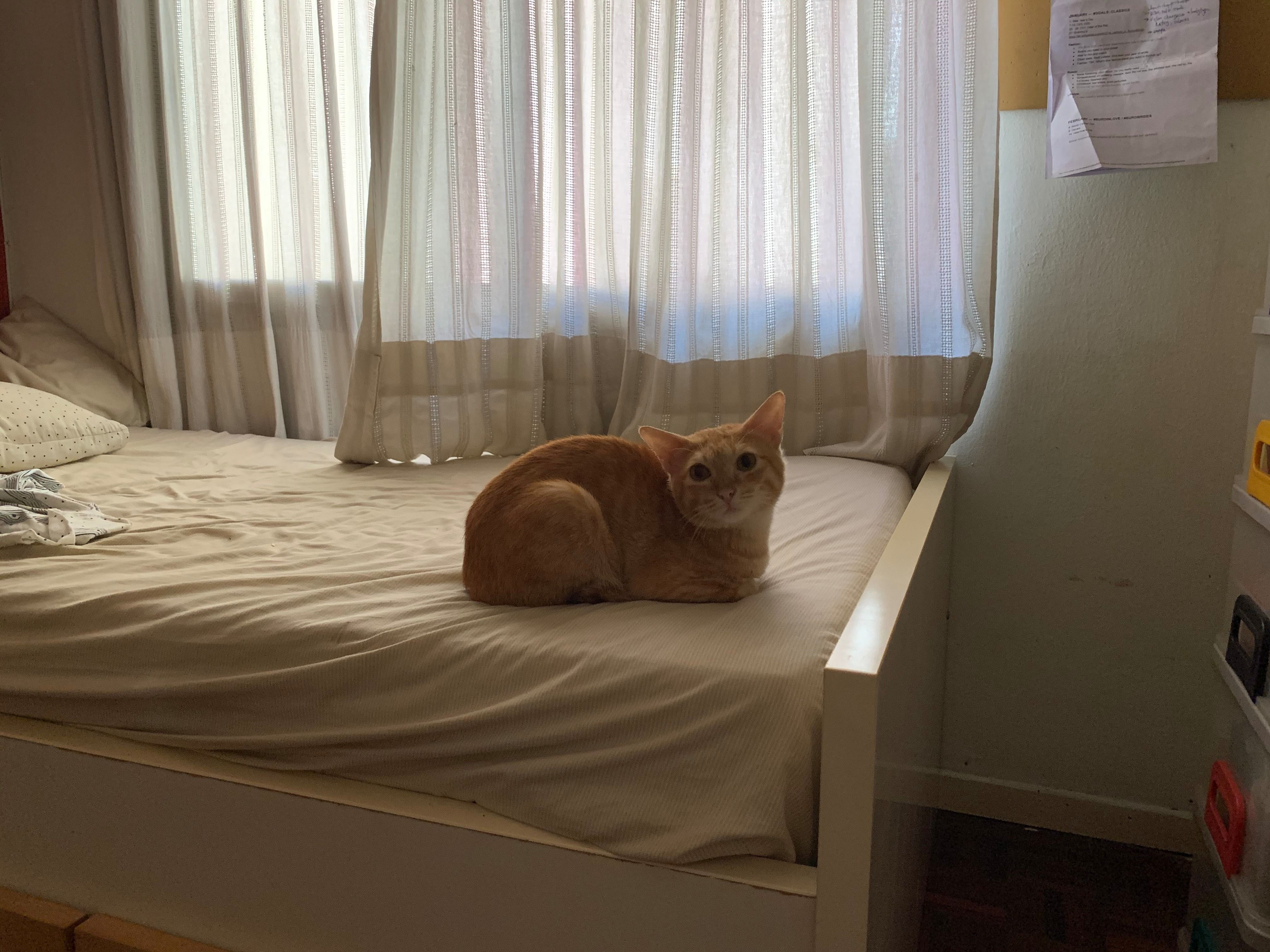 8:00AM
While having breakfast, I like to catch up with the global stats on COVID-19. The numbers continue to increase but hopefully with the government-mandated movement restrictions, we're starting to flatten the curve. I recently saw an infographic made by local denim makers Tarik Jeans on the projected number of cases we probably would've had if it weren't for the MCO. That was definitely uplifting.
09:30AM
I try to maintain as much of my regular work routine where I can. When I'm at my desk in the office, I usually plug in to my "concentrating" playlist to really get my train of thought going. Since I have the luxury and privacy of working in my own room, I no longer have to wear earphones. I now have classical music or ASMR sounds on blast.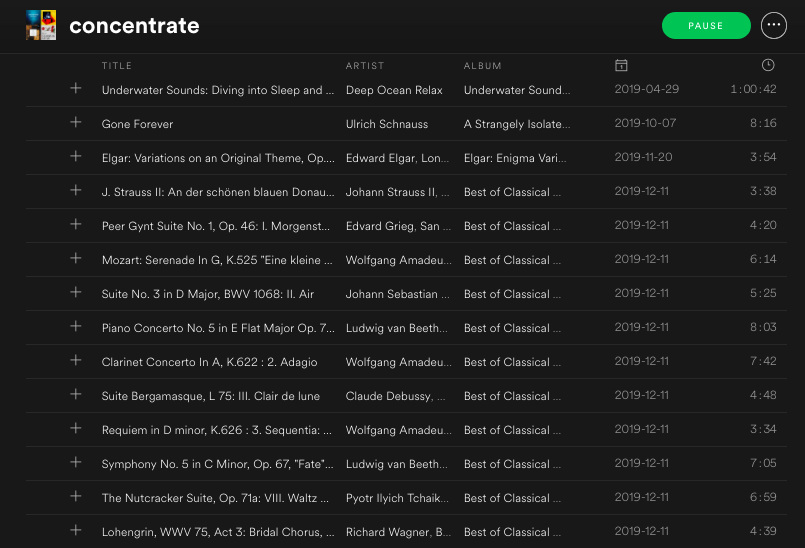 11:30AM
Today's a big day for me. I'm finally going to face the truth and do an audit of every single fashion item I have in my closet. Truth be told, I've been whittling down my wardrobe ever since the Marie Kondo trend came about a year ago, but never truly finished.
2:00PM
I figure the best place to start is with my shoes as they're already neatly arranged in boxes in my room. I did a count, I own 27 pairs of shoes:
i) 12 pairs of heels (7 stilettos, 3 wedged, and 2 block heels)
ii) 7 pairs of open-toed sandals (Malaysian weather FTW)
iii) 5 pairs of sneakers (1 specifically for running)
iv) 2 pairs of laced combat boots
v) 1 pair of dress loafers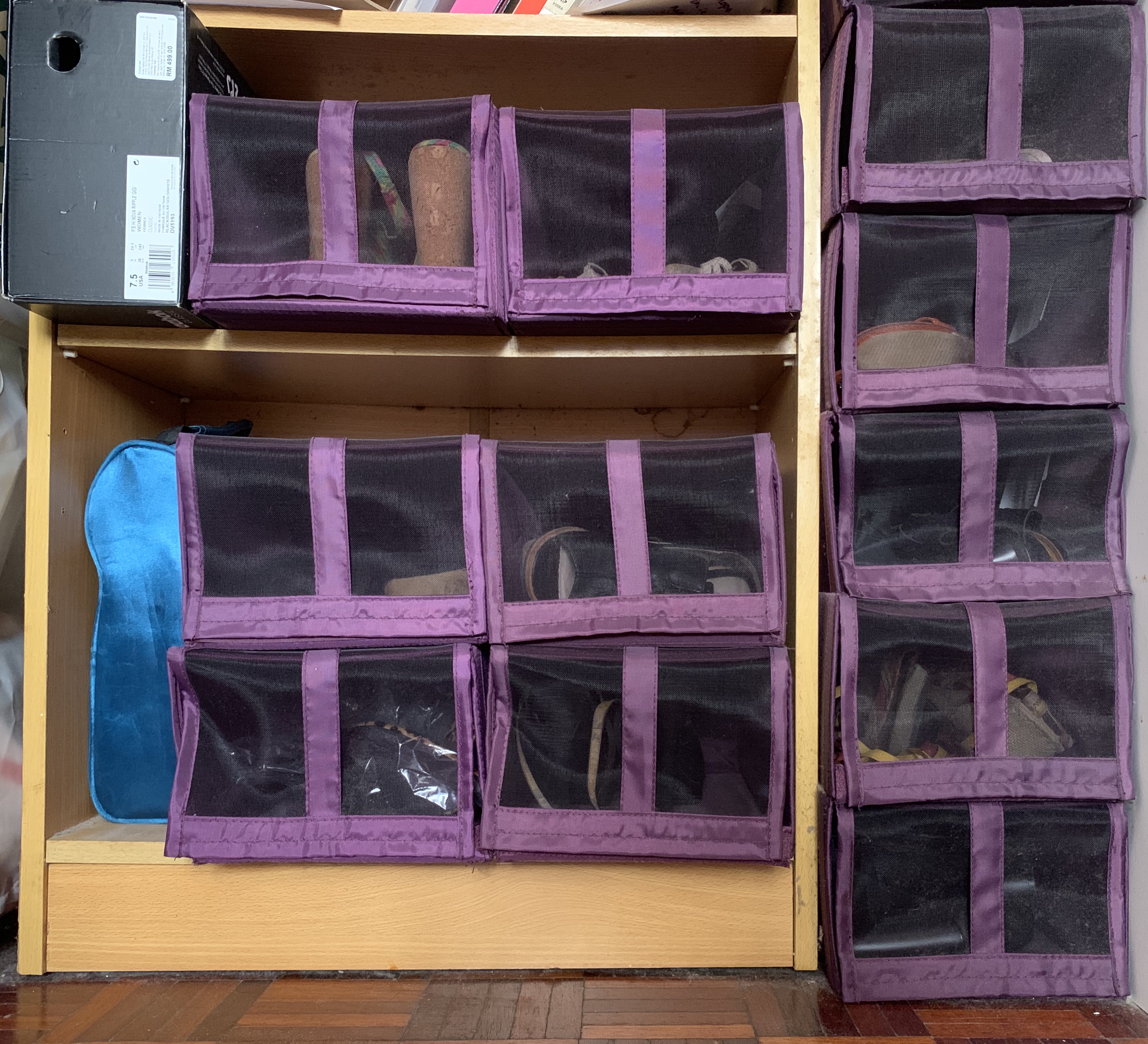 I make a mental note to not buy anymore sneakers. I already have my hands full with the 5 that I have.
2:30PM
Next order of business is to assess my bag collection. I was surprised to know I have 30! The number is shocking to me because I'm not much of a bag girl, I carry the same utility driven crossbody bag to work everyday, and when I'm off the clock, I'm in another crossbody bag of a smaller size. I like crossbody bags, hands-free carry ons are my jam.
I figure out the culprit—it's tote bags. I have 11 of them! Not taking anymore tote bags from now on.
3:00PM
I may not be as into bags, but I am definitely in love with sunglasses. I have 11 in my drawer, and love every single one of them. I like how they each have a distinct style and shape.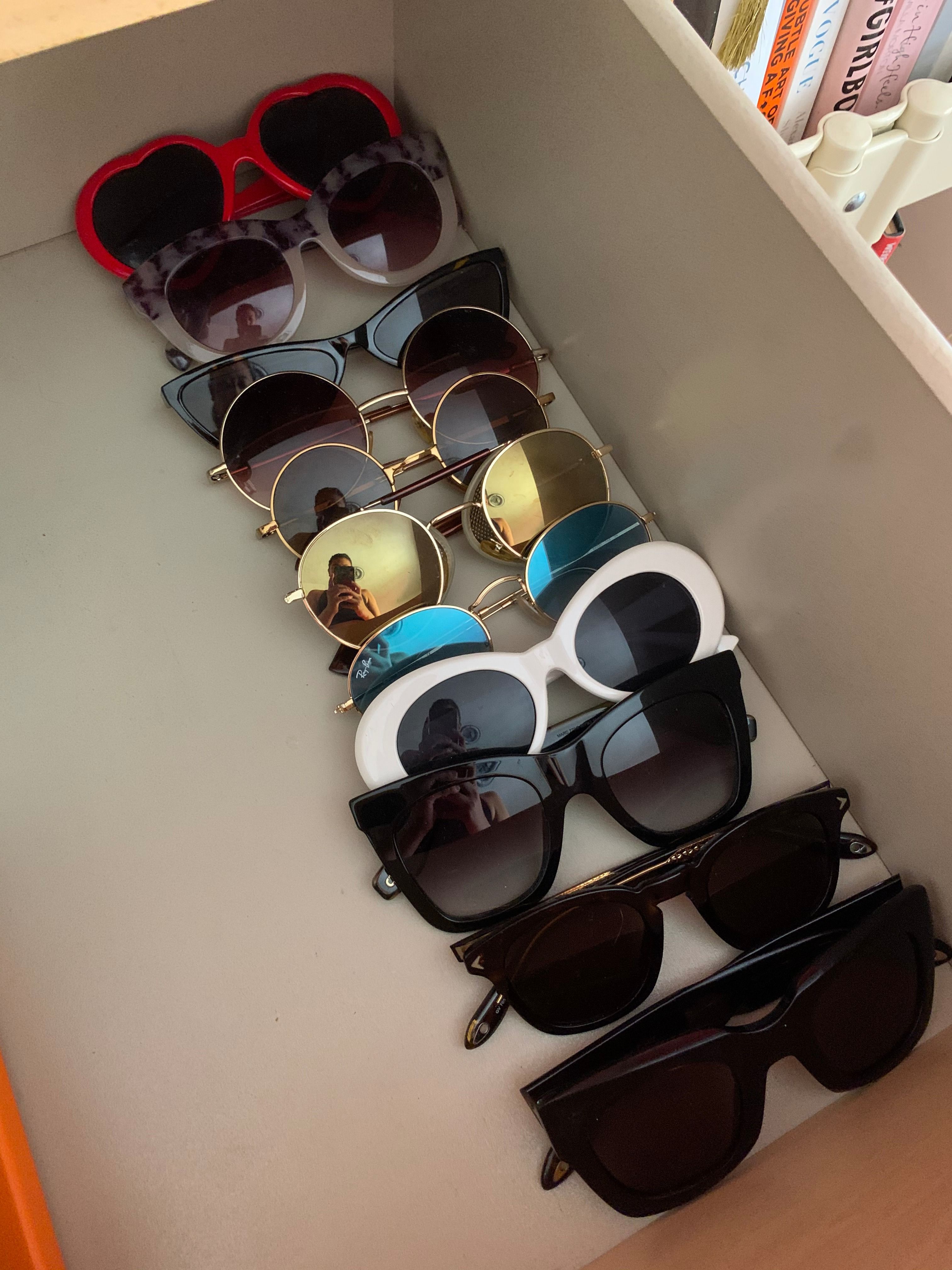 3:30PM
I find out I have way too many headbands. 11 in total, and I hardly use any of them. This exercise is getting harder as I keep going. Starting to feel the heat just a little.
3:45PM
I'd like to think my accessories drawer is moderate. I only wear earrings on fancy occasions, keep my daily jewellery to a minimum, and when I do accessorise, I have 3 chunky necklaces I wear on rotation for day events and 2 chokers for night outs and dinners.
I may only use a couple on rotation but I own 32 necklaces, 21 earrings, 12 bracelets and bangles and 11 rings. I think I may have to relook into my accessories drawer. I have more than I anticipated.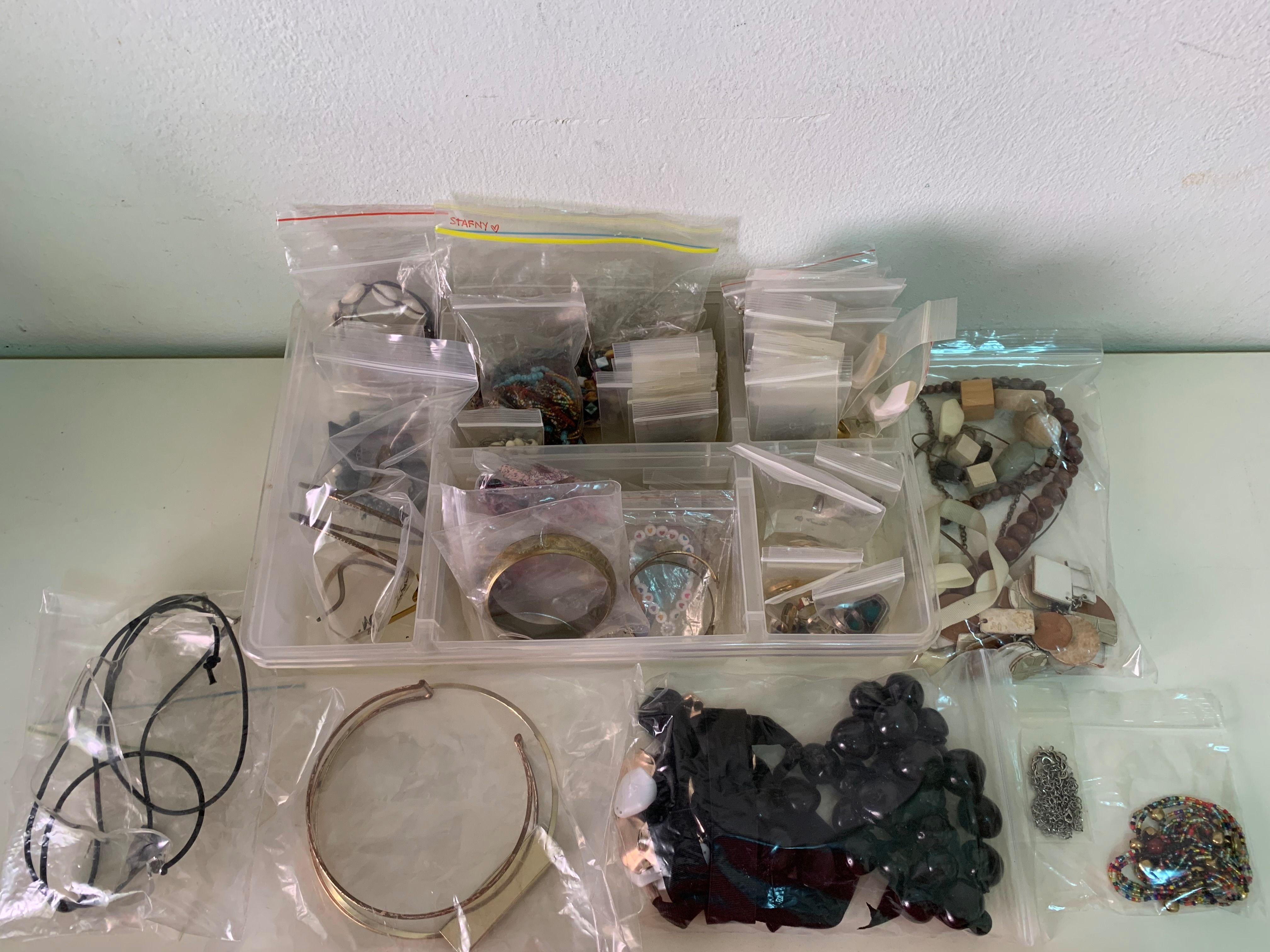 4:00PM
I need a break. All this counting is making my head hurt. Gonna watch an episode of Peaky Blinders on Netflix.
5: 00PM
I've been wearing a watch almost everyday of my life since I was 7 years old. I still remember how it looked like, it was a gift from my parents. It was yellow and green, and the watch face had a literal smiley face on it telling me to "Don't Worry, Be Happy". Grown-up me now has 4 watches to tell me the time. I swap around the round-faced watches on the daily, depending on my outfit, and reserve the dress watches for evening events.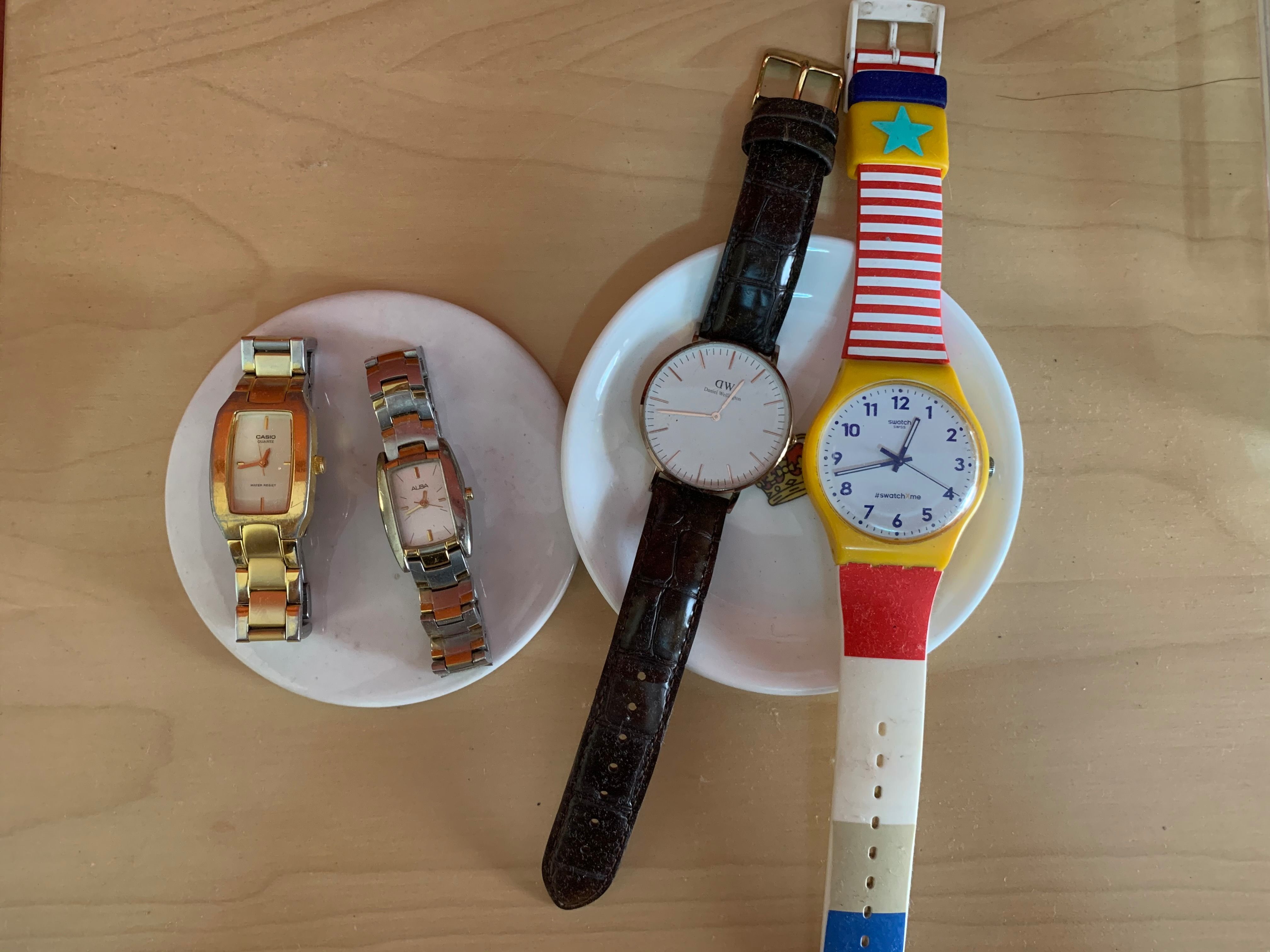 5:15PM
Saved the best for last—my closet! Mine is 100cm wide or 39 inches, and is little over 3 feet. It's not the biggest closet in the world but I make do. Well, I try to at least. I've been struggling to fit all of my clothes into my closet for years.
You know what I'm talking about. We all have that one chair or exercise equipment lying around in the house that substitutes as a clothing rack. Yeah, no more. Bit the bullet and I got rid of all of the clothes that did not "spark joy". And by the grace of the fashion gods, I just about managed to squeeze in all my clothing possessions into this 100cm wide cupboard from Ikea.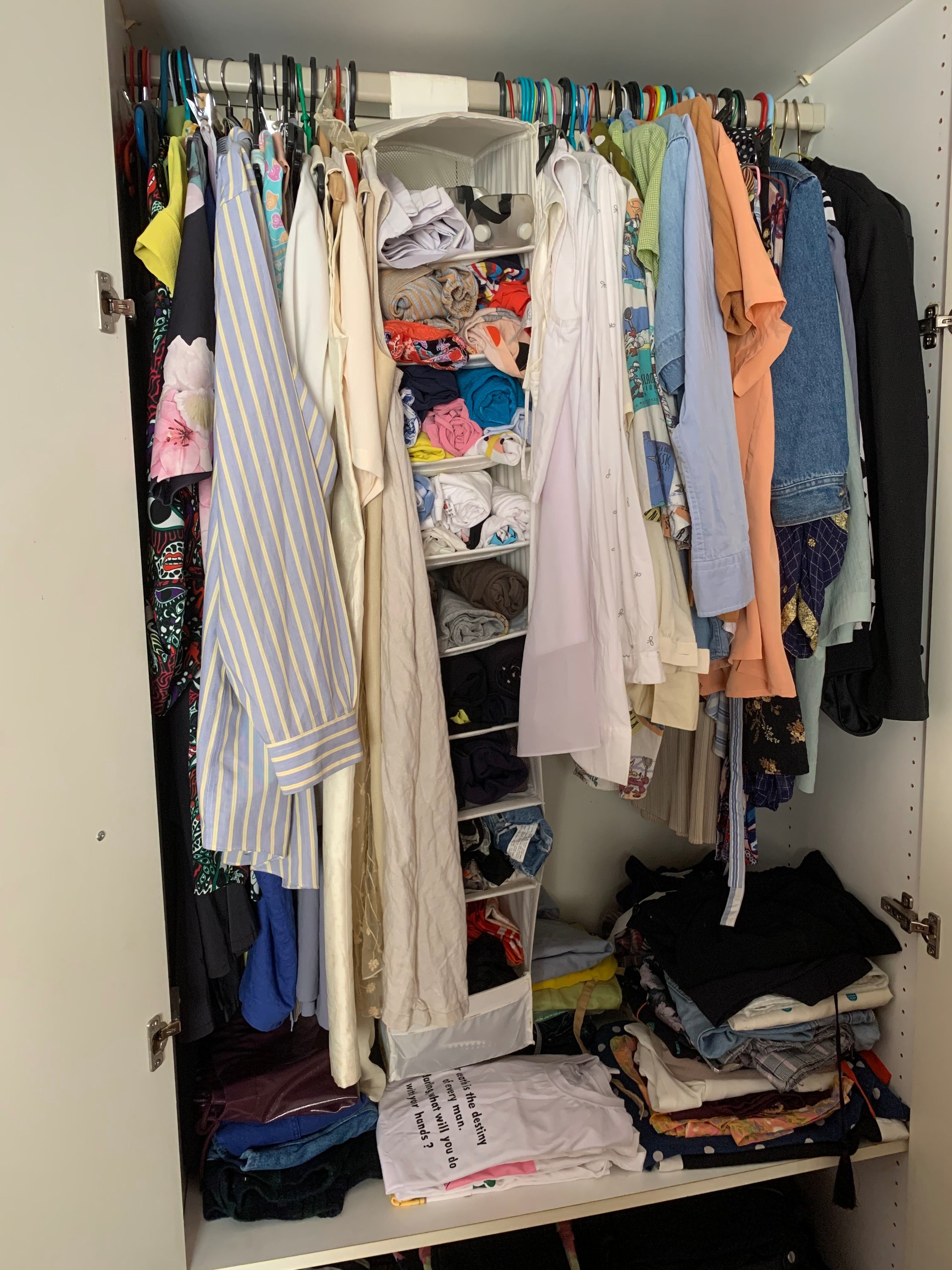 What a sight, amirite? HAHAHA. As you can see, I'm already breaking the rule of overpacking the clothing rail. By right, you should have ample space in between each hanger so you can easily pick out the things you need.
As much as I am proud of how far I've come from using my bookshelf as an additional storage space, it's still eye-opening to see all the clothes in one-go. Before the MCO, I'd usually start my day staring at my closet and saying "I have nothing to wear!". Clearly, I was wrong.
5:45PM
Okay, the moment of truth. I have 37 dresses (mostly black and white), 4 of which are evening gowns. I have 3 designated wedding reception outfits I wear on rotation, which comes in handy because they are in fact co-ords. So if I swap the tops and bottoms around, I have possibly 8 more outfits here.
I have 85 tops (this number sounds insane to me?!). 28 of them are white t-shirts and dress shirts—I clearly have a thing for white-button downs. I make another mental note to not buy anymore of these. Aside from that, I also have 11 spaghetti straps, tank tops and bralettes.
Onward to bottoms, I have 12 pairs of skirts and 12 pairs of trousers. (This coincidental matching number amuses me). 6 pairs of shorts, and 2 pairs of jeans, 1 skinny and 1 mom-jean. The lack of denim staples in my closet does not surprise me. I find it hard to find a pair that fits me.
6:30PM
Not gonna lie, feeling slightly overwhelmed since I'm still counting. But seeing the light at the end of the tunnel because I'm down to my final section—outerwear.
I have 19 options for outerwear, 3 of which are appropriate for black-tie events. I also have 12 sweaters, jumpers and pullovers. I love a good, heavy knit. And because of this exercise, I also realise I like gray sweaters (making another mental note to not add anymore to my collection).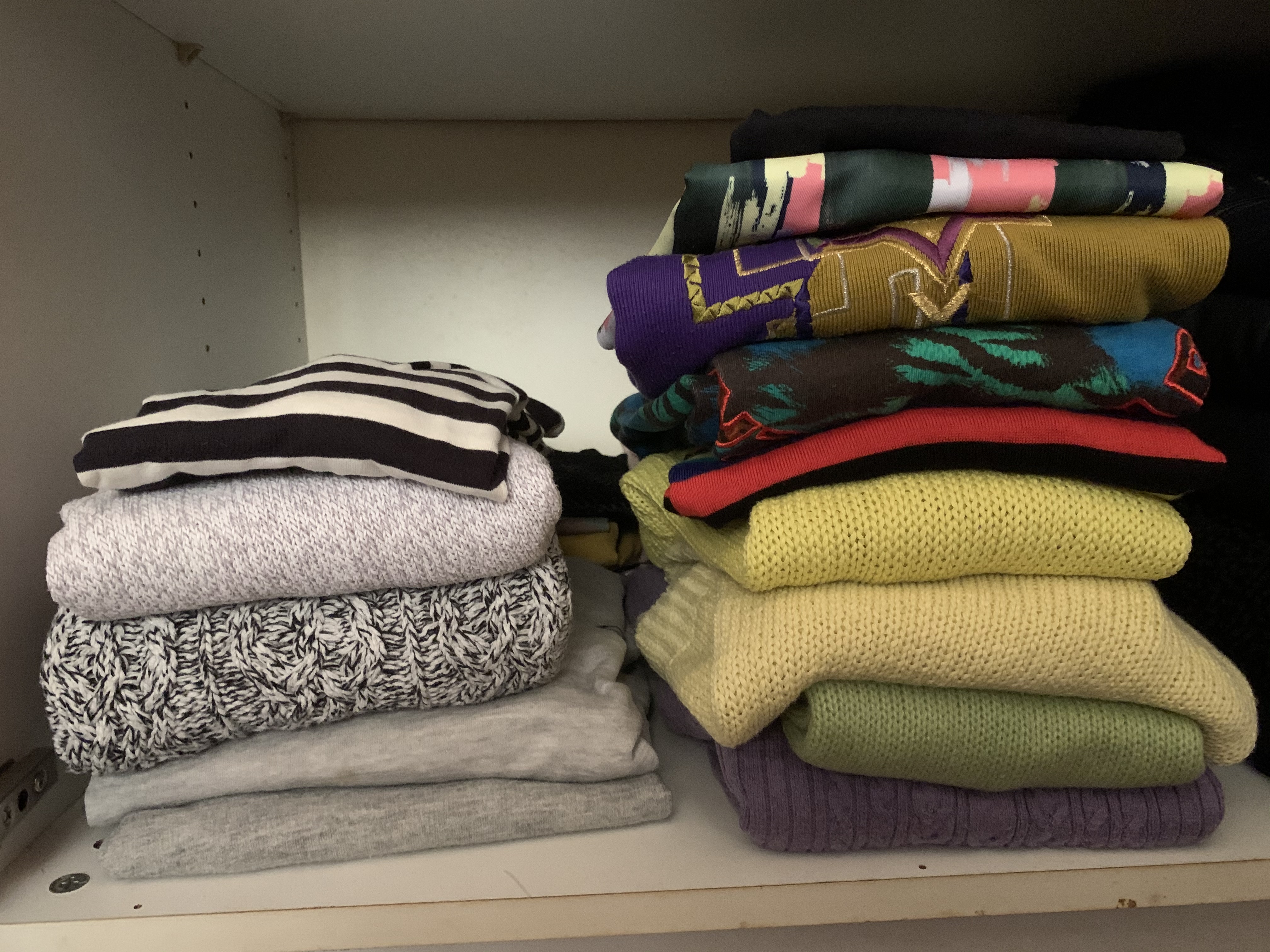 8:00PM
I happily share my findings to my parents, although I hardly think they are surprised at the numbers I've raked up through the years. However, I'd like to think they are a little proud of all the clothes I have let go and donated. But something tells me they are probably telling themselves, "Let's see how long this lasts".
10:00PM
All this counting has exhausted me. I curl into bed for a relatively early night. I think about all the clothes in my closet a few feet away from me. And as much as I love clothes, I don't think I will be able to shop as much as I used to. Unless, I get rid of more things in replacement. Ah, that breaks my heart! I'll think about that when the time comes.
As for now, I'm gonna read my book until I fall asleep and repeat the daily struggle to wake up before the sun. I'm determined to make it a habit before the MCO is over.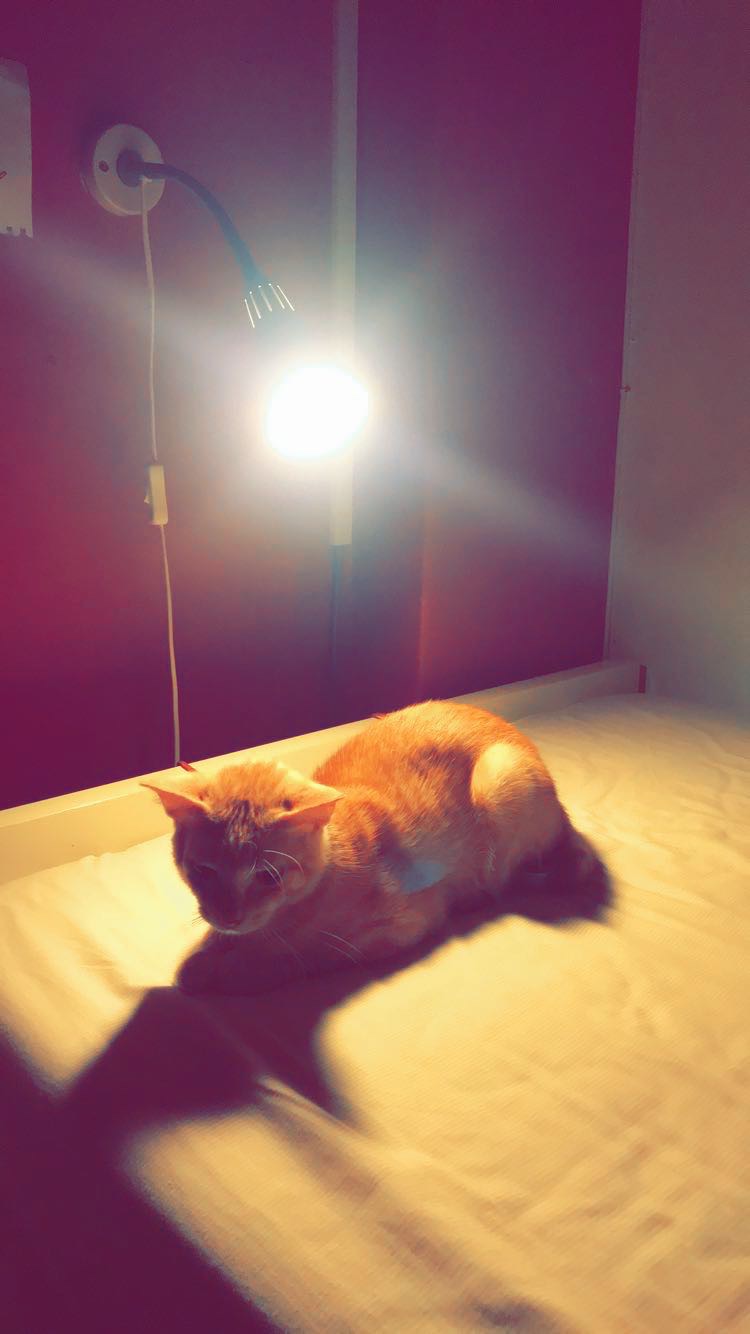 | | |
| --- | --- |
| SHARE THE STORY | |
| Explore More | |