With so much time on your hands, it's time to give your wardrobe its much needed tidying
It's day three and the first weekend of the nationwide Restricted Movement Order—what have you done so far? If you've already binge-watched Netflix, played with Instagram filters, did a quick workout, and purged your beauty cabinet, with so much free time on your hands, it's time to move on to the next big project—organising your wardrobe. Fashion Editor Joan has previously shared her tried-and-tested tips on how she keeps her closet neat, but if you need more tidying inspirations, check out how the rest of the Team Buro does it:
RACHEL AU, editor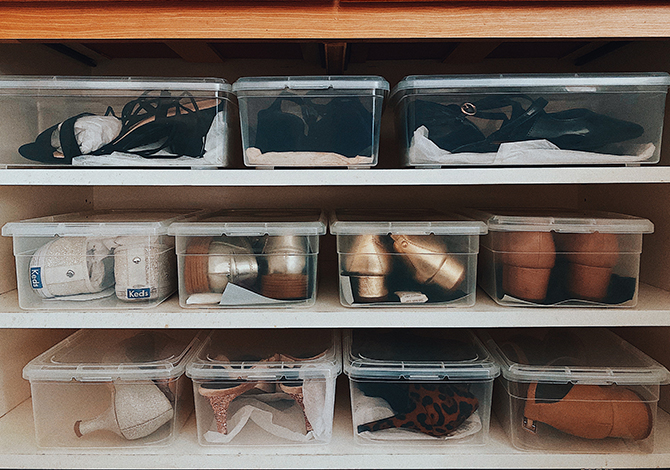 "If you want an OCD-level tip in organising, here's one of my many crazy practices: Keep all your shoes in transparent boxes. Optional: Then, place them in your shoe cabinet. That way, you can arrange them neatly and still see which shoes are in which boxes. It also keeps dust off your shoes and again, optional: Put a packet of shoe deodorizer in each box to prevent unwanted odours. There are times when I need to change into different shoes in a day or at a shoot, and it's as easy as taking out the boxes with the desired shoes, putting them in a bag and off I go. No tangled mess, no missing shoes in the car. In addition, I also bought a vertical shelf with single drawers to store sneakers that can't fit in those transparent boxes. My general consensus is that keeping your shoes in its original shoe boxes could take up a lot of space. I only keep the ones that are special to me—like my Kate Spade x Keds shoebox that contained my white glitter wedding shoes (yes, I wore sneakers for my wedding and it was one of the best decisions ever!). I personally love organising things in a home and it doesn't have to be too expensive. You can easily get those transparent boxes from Daiso while my vertical shelf came from Aeon. Save your money instead for fashion pieces that are worth investing in... or the ones that spark joy."
LOH WEI YEEN, deputy editor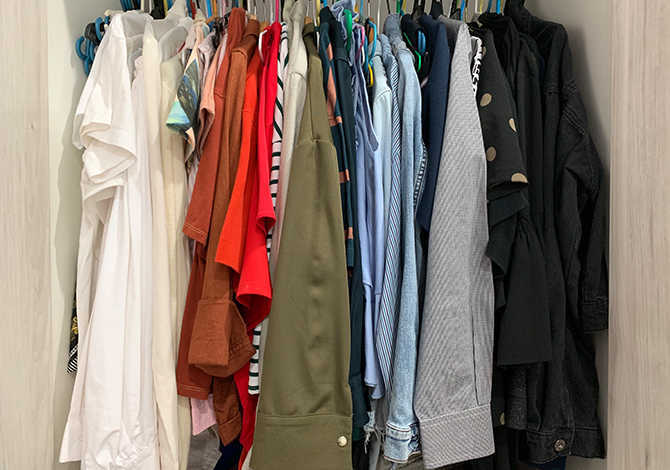 "I'm not the most organised person I know; beauty shelves—yes, maybe; wardrobe—the word 'organised' doesn't exist where that is concerned. But one tip that has somewhat helped me in fleshing out a proper system is arranging my tops/dresses according to colour and then the sleeve length, just so I have a clearer view of all my options at just one glance. Sweaters and jackets tend to go to the back of each colour group, while sleeveless tops and tees are right in the front."
JOAN KONG, fashion editor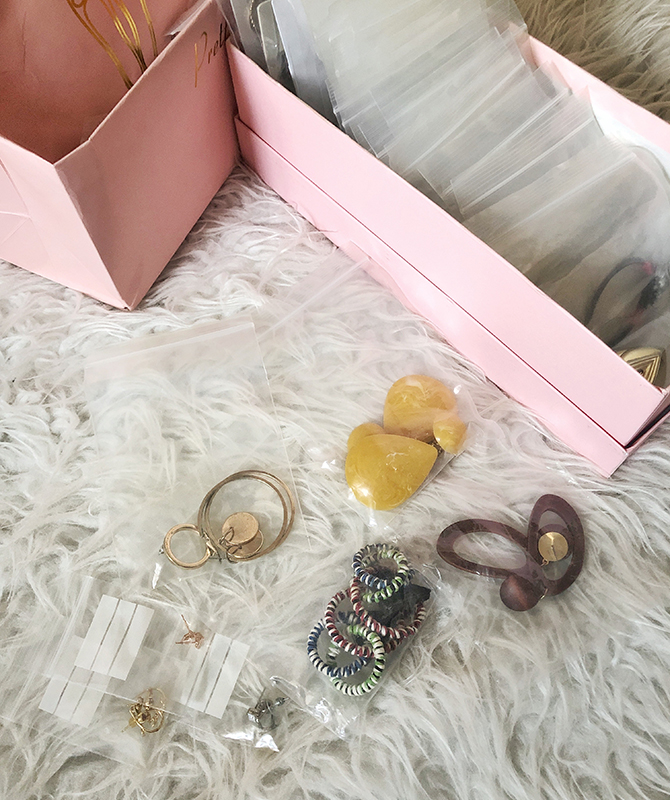 "I'm always searching for the most fuss-free way to keep things organised, and over the years, I've tried a few tips that have proven to work. But when it comes to jewellery, I have to give my mum credit for coming up with this ingenious idea, which is to store your earrings in individual zip-lock bags and use a shoe box as an organiser. I usually use the small bag for stud earrings, and medium sized ones for the bigger, statement earrings, but you can use them for other jewellery including rings, bracelets and necklaces too. While I know it's not exactly the eco-friendliest, these bags can last you a long time, and if you need to pack for any trips, all you need to do is to flip through your collection, grab and go."
STEPHANIE BOEY, fashion writer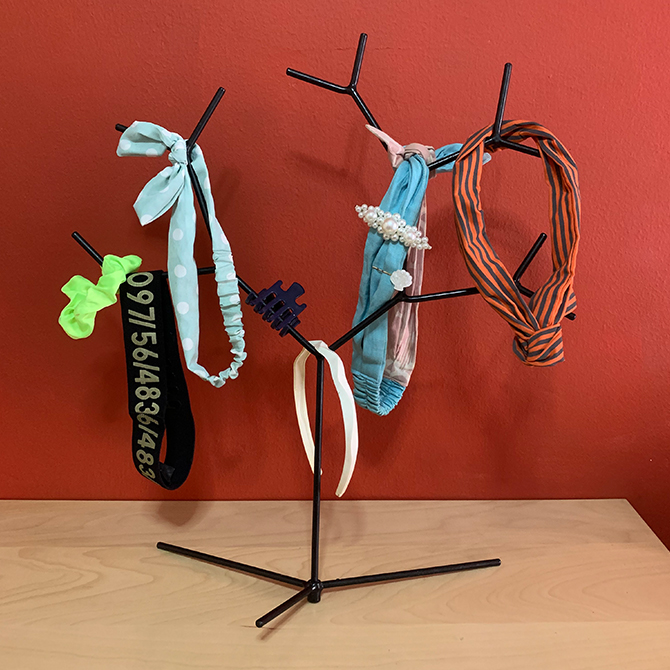 "Having thick hair can be both a blessing and a curse. The downside to having an unruly mane include shedding hair everywhere, empty shampoo bottles and frequent trips to the salon (high-key regretting not being able to squeeze in a trim before the RMO). I need additional reinforcements on a regular and have a range of hair accessories to help tame my mane. I have a variety of scrunchies, barettes, plus an array of headbands, and I hang them all on a decorative tree ornament I bought in Ikea. The multi-pronged design allows me to hang several pieces over each other. But most importantly, it's easy for me to see all my options in one-go and have easy access."
RONN TAN, lifestyle writer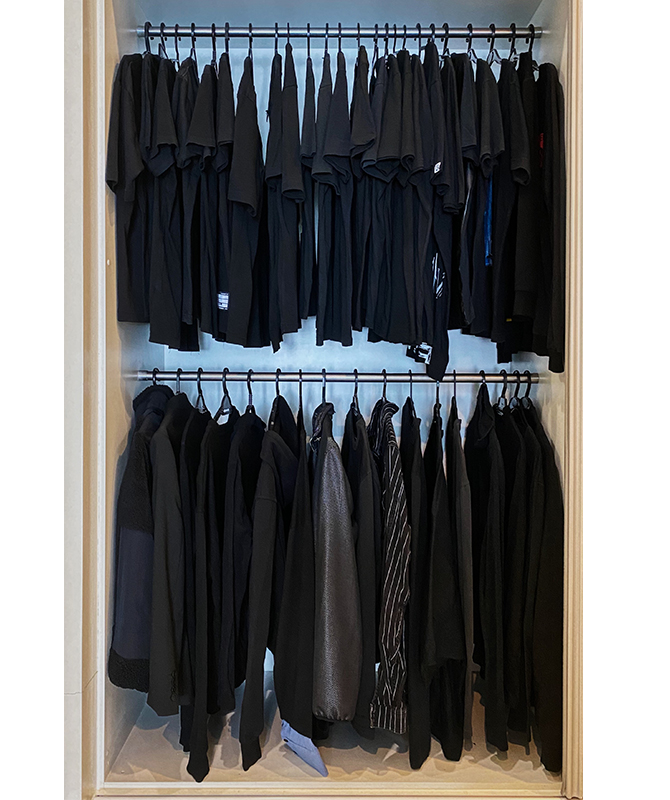 "I'd call my closet-organising tip... Black Clothes Matter. With my daily "uniform" consisting of mainly black tops and bottoms (clothes, not people), I think it's easier if I gather all the dark coloured pieces in one wardrobe and other colours in different sections. This helps me save time every day; and when I feel like adding colours to my outfit of the day, I know where to go. "
REDZHANNA JAZMIN, editorial assistant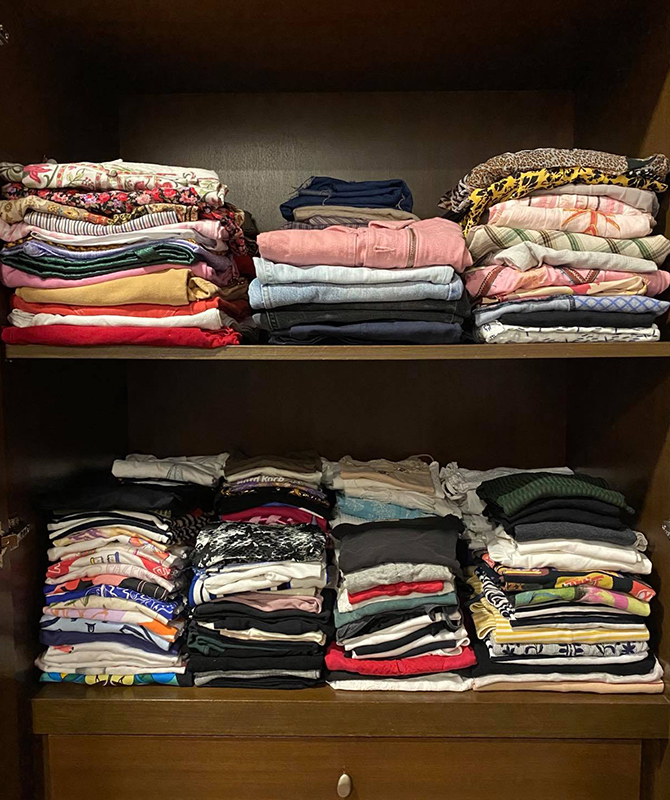 "Don't be fooled—the picture is deceivingly tidy because I did do some reorganising before snapping this pic (my wardrobe is my terrible secret). In reality, I have a lot of stuff (most of it being occasion-wear and fancy dress), so my wardrobe situation is an actual logistical nightmare. So, the only useful wardrobe-organising tip I can give is to only put the things you actually regularly wear within easy reach—everything else can go in storage bins and hard(er)-to-reach parts of your wardrobe. The items I wear usually are those pictured at the forefront of the shelves, but there's also lots of stuff strung on chairs and hangers around my room that you can't see (eek!). Essentially, though, the general rule is that if it's not something I wear on a day-to-day basis, it's out of sight (aka ~85% of all my clothes)."
CALLEIGH YAP, senior web designer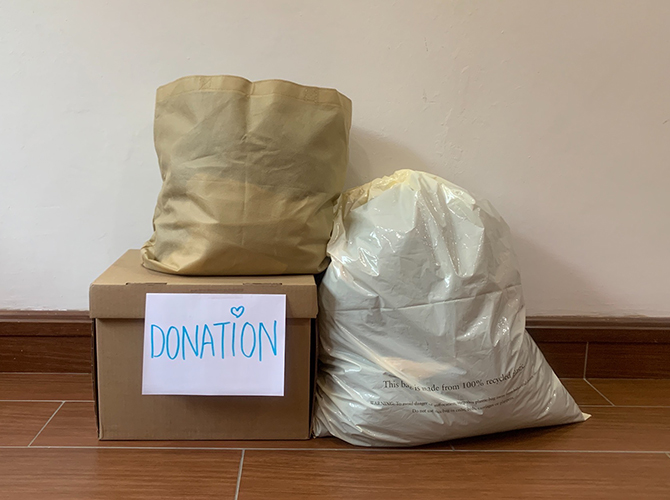 "Confession: I opened my closet's door one day and my pile of clothes fell on me. Feeling ashamed of myself, I told myself to commit to re-organising and declutter my closet at least every three to six months. And to my surprise, this habit really helps to keep my closet neat! Start by removing all the clothes from your closet and section them into a few categories such as: Clothes that don't fit anymore, clothes you hardly wear, clothes with stains/loose threads etc. This way, it's easier for you to decide which pile to keep or donate/recycle. Make sure to fold and place them in a box or recycle bag before dropping them off to your selected donation centre. Marie Kondo was right, decluttering sparks joy!"