Features
7 Minutes with Yuna on her Southeast Asian homecoming, Paris Fashion Week and her style icons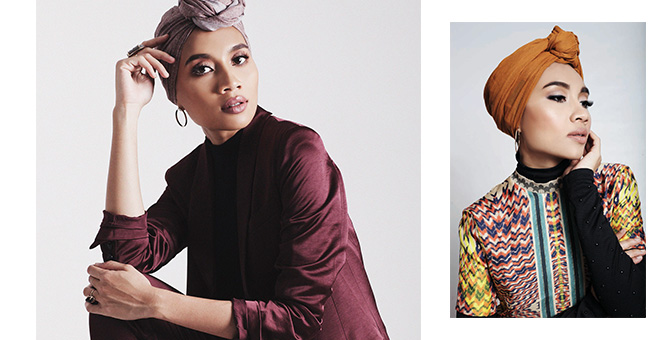 When she isn't performing and writing music, the Malaysian singer can be found championing the anti-straw movement, meeting music legends and checking out the latest trends on the runway at Paris Fashion Week. The Kedah-born vocalist is taking a break from her music tour around Europe to make her way back to Southeast Asia for her first public performance in the region since 2016. (Lucky for us, we managed to snag a private serenading sesh with the songstress at The Andaman recently).
Yuna will be headlining the first day of Neon Lights, a music festival based in Singapore which is set to return this year after a hiatus in 2017. We caught up with her in Singapore prior to her homecoming show to talk about her highly anticipated public performance, Paris Fashion Week SS19 and arguably one of the most popular social media apps among millennials—Instagram.
Hi Yuna. Welcome back to Southeast Asia! What are you most looking forward to your homecoming performance at Neon Lights here in Singapore?
Coming back to Singapore is pretty much like me coming back to perform for people who grew up with [my music]. I started my music career in Malaysia and immediately went to Singapore and performed [here] a bunch of times when I just started out, so I'm excited to come back and perform the newer stuff. I've grown so much since the last time I was here and am really looking forward to meeting the fans again.
Can you please tell us what you have in store for your upcoming performance?
It's my first headlining show, so the set will be longer. I'm very excited but also kind of nervous about it, I haven't performed that long of a set in a while. The last time I was here I was touring for [my latest album] Chapters, so a lot of the songs I performed came from that album. But this time around, I'm able to play songs from [my second album] Nocturnal and my first, Yuna. Also maybe something new and some cover songs. It's fun being able to pick and choose the songs I get to play.
You mention "something new", do you have something up your sleeve for Neon Lights 2018? 
Maybe, we shall see… Stay tuned!
After countless performances nationally and internationally, does Yuna the singer ever get stage fright? If so, what do you do to calm yourself down?
Oh yeah, definitely. I always forget my lyrics…always! I usually find myself singing the first verse again or something like that. But the most important thing is to just have fun on stage, and remind myself that I've done this [so many] times, and to feed off the crowd's energy and perform as if it's my first time performing for them.
Before getting up on stage, do you have a pre-show ritual that you do prior any performance?
Drink water (Buro edit: Gel Cream would be so proud) and once in a while I call my mum and she'll wish me good luck.
We've been seeing your artsy collages on Instagram. Can you tell us more about this newfound aesthetic and most importantly, what app do you use? 
[laughs] I do it all on Photoshop with my computer, it's a hobby of mine. I'm working on a new album so you can say I'm preparing myself for that—a new beginning. I've been focusing on making [my profile] more interesting, creative and artsy. Also, I'm finally just @yuna (instead of @yunamusic) on Instagram, which is something we've been working on [for a long time]. The @yuna handle was taken when I first joined Instagram, but it's been dormant for years. It was a whole formal process to go through with Instagram to attain it, but I'm very happy we got it.
You were recently at Paris Fashion Week Spring/Summer 2019. Which shows did you go to and which was your favourite?
Marques'Almeida was my favourite. The designs were very punk rock-ish, which I like.
What was your favourite thing about Paris?
The fashion is more dreamy and I loved the architecture and statues, everything is just so beautiful and majestic. I love travelling, it keeps my creative thinking more active.
Tell us more about your Paris Fashion Week #OOTDs.
I like to have my own interpretation of the cities that I go to. [Actually being there] changes my perception and assumptions of the city. I love hats, but instead of a French beret I wore a wide-brim fedora.
Did you have a favourite look?
I wore this amazing dress by Mel Ahyar, an Indonesian designer. It was an oversized sweater-dress with [embroidered] embellishments and it was really beautiful—I think brought Southeast Asian flavour to Paris.
How would you describe your style?
It changes from time to time. I was boho-chic and now I'm more punk rock. But I also do enjoy my white sneakers, I love the sporty look. Most of my wardrobe is very tomboy-ish but with feminine elements.
Who are your style icons?
I really like Cate Blanchett and I love Audrey Hepburn's understated glamour. When I'm feeling feminine and girly, I'd channel Audrey Hepburn and wear something classy and simple. But when I'm performing, I turn it up like Cate Blanchett.
| | |
| --- | --- |
| SHARE THE STORY | |
| Explore More | |