See what we loved from days three and four of Milan Fashion Week AW16
At Bottega Veneta, very grown up, very elegant women were being sent down the catwalk. "It's all wearable. That's why we make clothes," explained Tomas Maier. "It's not for the show, it's for the people. I am always thinking about them and what works for their lives." It was a wonderful way to perceive fashion. No buttons were pushed, allowing you to see a wide range of women coveting and actually wearing said clothes. Jil Sander and Agnona were in much the same vein. Zegna's sister has found its new leader in Simon Holloway, and his creative charge spoke to the heart of Agnona: quiet, yes, but ultra luxurious and supremely well-crafted. Rodolfo Paglialunga is beginning to return Jil Sander to its beginnings. Minimalism reigned: clean, unfussy lines in quiet tones that served as an apt reminder that empty vessels make the most noise.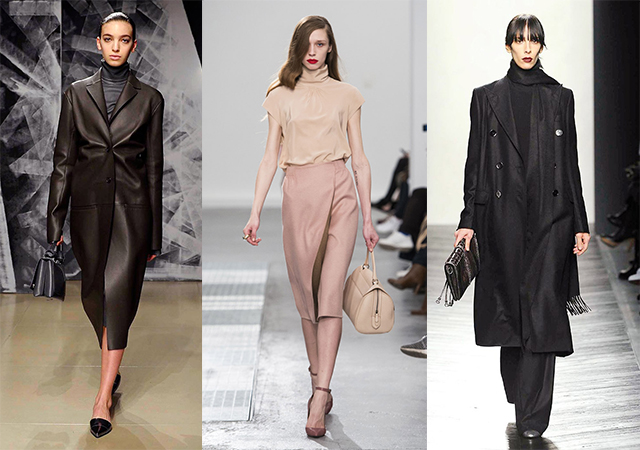 For the girl who prefers a little more colour/print/pattern in her life, there were options aplenty at Marco de Vincenzo, Tod's and Versace. At Tod's, Alessandra Facchinetti worked with artist and frequent collaborator of Kanye West, Vanessa Beecroft, in a performance piece designed to show the skill of the artisans. Karlie Kloss lay draped across a table while being sewn into a leather dress. Gimmicks aside, the clothes were free-spirited and what you'd imagine a girl in a rock band might want to wear. Versace showed a sportier side, with biker jackets in neoprene and scuba-inspired dresses, all with Donatella's undeniable sex appeal.