The remarkable charm of Gucci lies in the hands of its maker. Alessandro Michele's uncanny knack for blending discordant influences—influences that span centuries, continents and cultures—into a thriving ecosystem in which creatures of myth, gods of old and myriad flora and fauna exist in harmonious rhythm.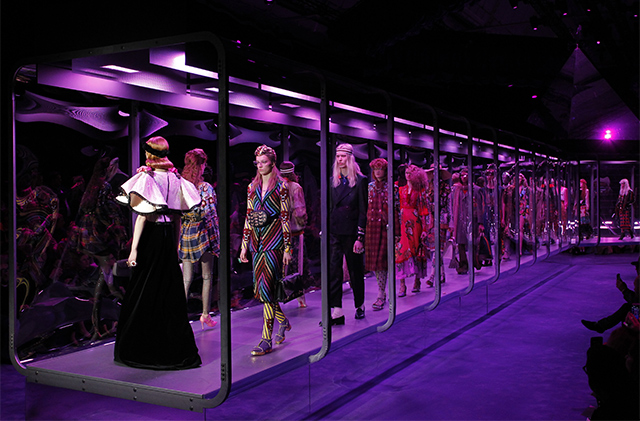 Aptly titled The Alchemist's Garden, Michele's Autumn/Winter 2017 collection showed a heady concoction of both men's and women's looks (119 to be exact), many of which could easily be worn by either sex. Band t-shirts walked alongside faux-real logos, red carpet ready gowns, garish prints and geeky sweaters—a concoction that while strange to imagine, made serious visual impact when moulded by Michele's hands. His world is unique and considered and while not always relatable (Look #93 featured a male bodysuit with a cut-out that went from the pectorals to just above the crotch), is always charmingly endearing.
It is a wondrous kind of magic that Michele is working. Alchemy was the science of trying to change base metals into gold and with Gucci accounting for 52% of its parent company Kering's revenue (in 2016), Michele has certainly proven his Midas touch. For a look at the full collection, check out the gallery below.
{insert gallery tpl="slide-freesize.tpl" id="Gucci AW17″ rid="5133″ order="a_tstamp"}
| | |
| --- | --- |
| SHARE THE STORY | |
| Explore More | |