This month, instead of answering the question on our own, we got the queen in our life to tell us what they think
You know what they say: mums know best—and we wholeheartedly agree…until we don't (just kidding!). They are our real life superheroes and our pillars of strength, and when it comes to fashion, no matter how big or small the influence is, they've definitely helped shape our style. This Mother's Day, instead of getting them to style us, we let the queen in our life scroll through our Instagram profile to pick—and dissect—their favourite #OOTD of us.
Below, check out what our mums have to say about our outfits:
LOH WEI YEEN, deputy editor
"This dinner look is very nice! The dress flatters you, you look very stylish and the hair goes with your outfit. The shoes and bag match your dress and it makes you look very elegant, except that you should have looked up at the camera because I can't see your face."
JOAN KONG, fashion editor
"I love all your Milan Fashion Week outfits, but this is my favourite. It's very chic (Joan: She pronounced it as 'cheek' but that's A-okay) and stylish, and the prints make it even more outstanding. The boots are edgy—I can't think of better shoes to pair it with. If I can add anything, it would be a pair of hoop earrings to make you look even cooler."
STEPHANIE BOEY, fashion writer
"My first criteria for dressing is comfort ie. moving around without restrictions. Out of all the outfits you've shared on Instagram, this look fits that to a T. Coincidentally, your father picked this outfit! Like last year's Mother's Day challenge, my choices for you were all comfortable dressing, almost minimalist compared to what I'm seeing out there today. Don't tell your father, but what I would change is a little less colour because my eyes find too many at once as noisy."
RONN TAN, lifestyle writer
"I like this picture! The brown and the black on your outfit go well together, and the background definitely highlights it more. It's simple and nice. But I think I would change the socks to a different colour—any that tickles your fancy."
LIYANA ZAMZURI, senior special projects writer
"I picked this one because this is a classic 'Liyana silhouette' ⁠— boxy cut, androgynous and unfussy. The only thing that I would change here is probably by adding some pop of colour to your outfit, it's too monochromatic for me."
REDZHANNA JAZMIN, editorial assistant
"It would have to be this outfit–I took this photo when we went to the Notting Hill Carnival together last year. I love it because it's young, it's hip and your personality shines through with this look. That said, I don't particularly approve of how much skin you're showing, but it's fine because it's a stylish and playful look that was perfect for a full day of dancing and festivities. It's also refreshing to see a young girl dressing her age and having fun with her style while she still can."
MARISSA CHIN, editorial assistant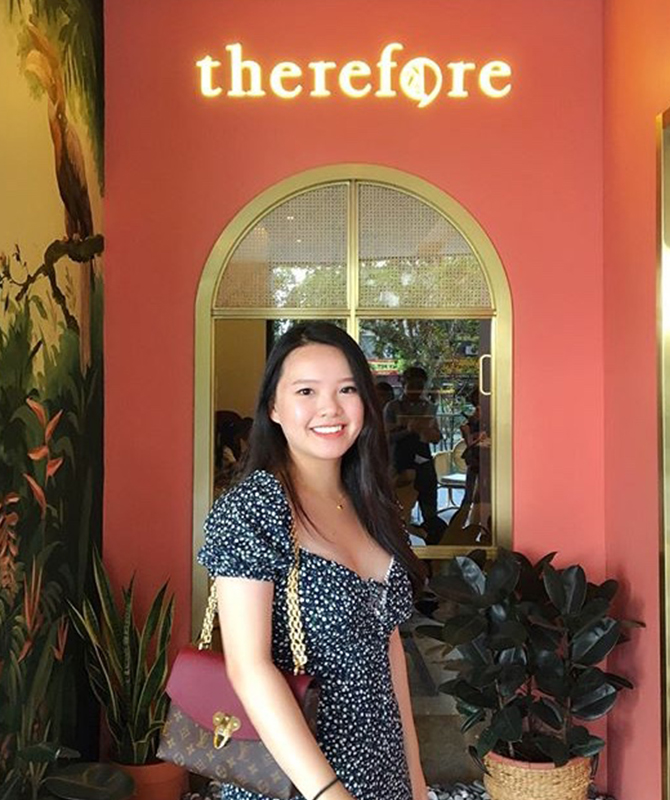 "The puffed sleeves with the lace sweetheart neckline are reminiscent of the style back in my days and something I would wear myself at your age. I think if you accessorised more such as wearing a pair of dainty pearl earrings, it would match the pattern on the dress and tie the whole look together. I would also wear a longer statement necklace since it's quite low-cut and maybe a bracelet instead of your basic black hair-tie. Accessorising is key!"
CALLEIGH YAP, senior web designer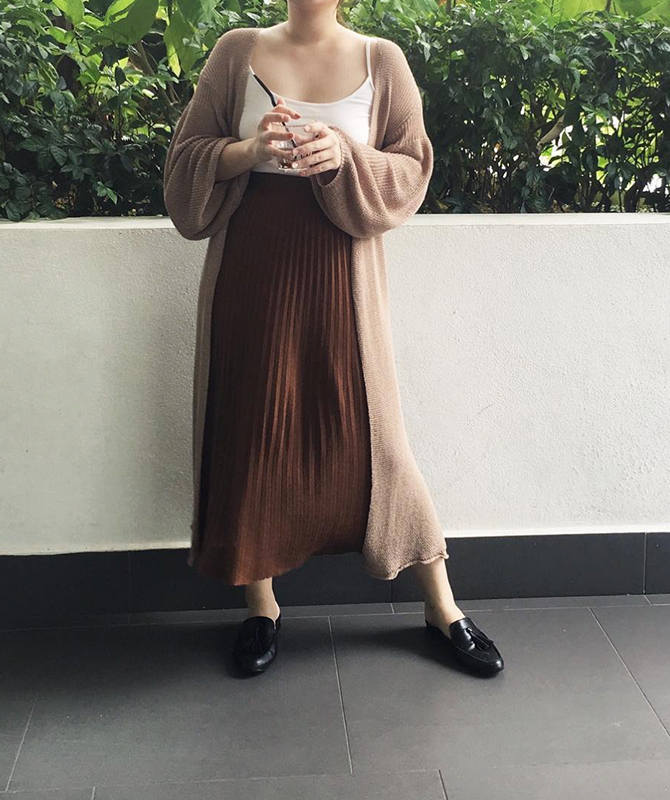 "I knew this is the picture as soon as I see it. It's very feminine and ladylike, which is similar to my own style, and because my style is also quite conservative, this outfit—which is not too revealing—is great. If I could change anything, it would be to add some accessories to jazz things up, such as a layered dainty necklace or earrings."
For more Mother's Day-related stories, click here.