Established more than 120 years ago, Massaro has perfected the art of made-to-measure footwear for both men and women
Parisian artisanal workshops are treasured houses, a slowly dying breed that produces only the best handiwork in the business. With total devotion to their craft, these workshops are few and far in between, in part due to the lack of new talent joining the old hands, along with machine-made pieces that are much quicker and cheaper to produce.
One of these few workshops is the shoemaker, Massaro, which was established in 1894, on rue de la Paix in Paris. Massaro crafts the finest footwear and shoed women like Marlene Dietrich, Barbara Hutton and Elizabeth Taylor, with materials and trims carefully chosen to match the personality of the wearer, whether in lambskin or pleated satin.  The labour-intensive shoe-making process passes through the hands of at least a dozen craftsmen—from the lastmaker, clicker, closer and shoe assemblers, with an average of thirty hours needed to make just one pair of women's shoes—men's shoes typically take nearly fifty hours to produce.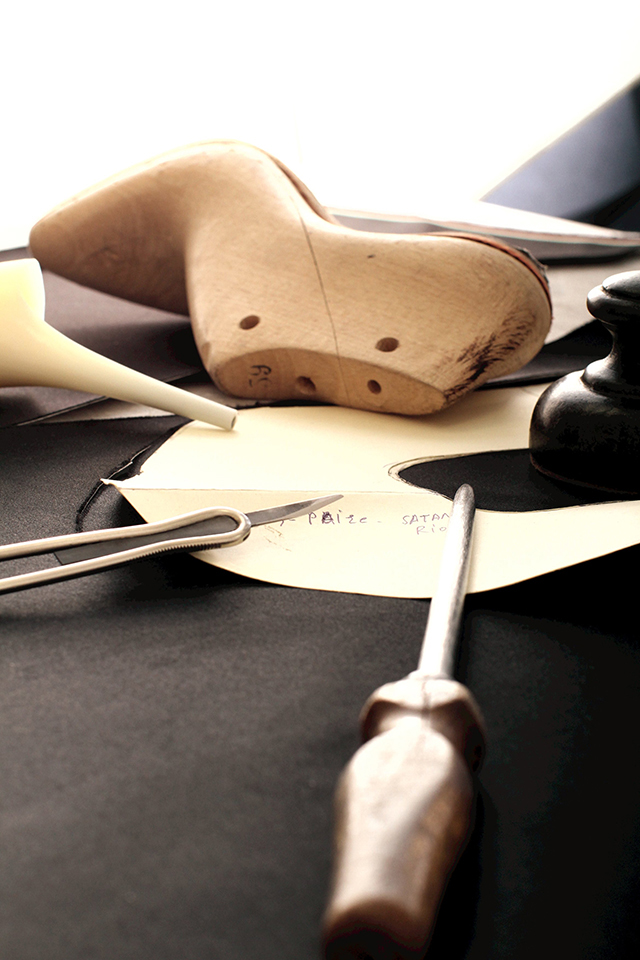 In 1957, Raymond Massaro, grandson of the founder of the house, created the now-iconic two-tone sandal for Gabrielle Chanel. Not one to follow trends, Chanel eschewed stiletto heels that were in vogue at that time and instead decided to go with a shorter 6cm heel with a beige kidskin upper to create the illusion of a longer leg, and a black satin toe to make the foot appear smaller. "They are the height of elegance," said Chanel. It was this very shoe that kicked off the long-term relationship with the house of Chanel, which in 2002, bought the house of Massaro.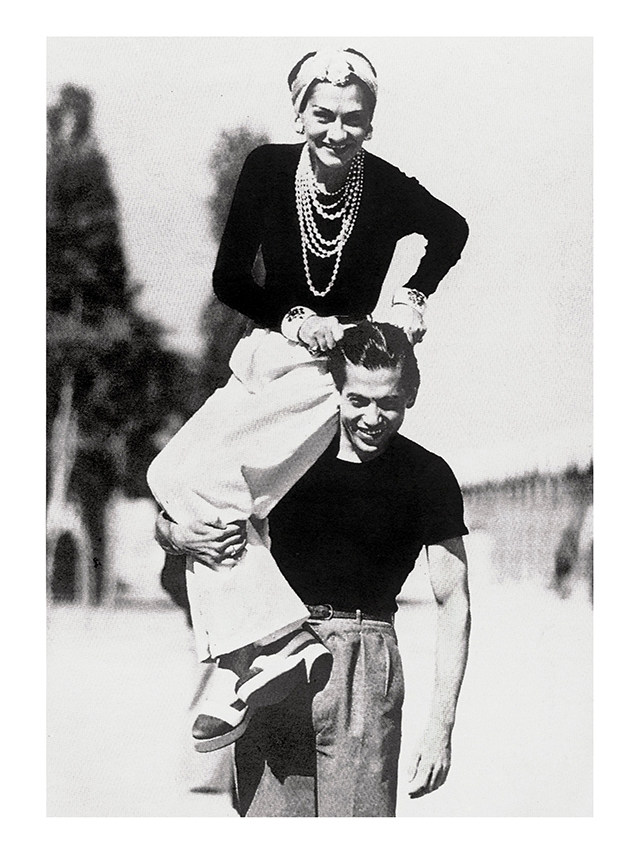 Constantly one to push boundaries, Massaro creates the fantastical shoes Karl Lagerfeld demands for the Chanel collections, both for ready-to-wear and couture, whether the heels are made of plastic or cork, adorned with pearls or jewels.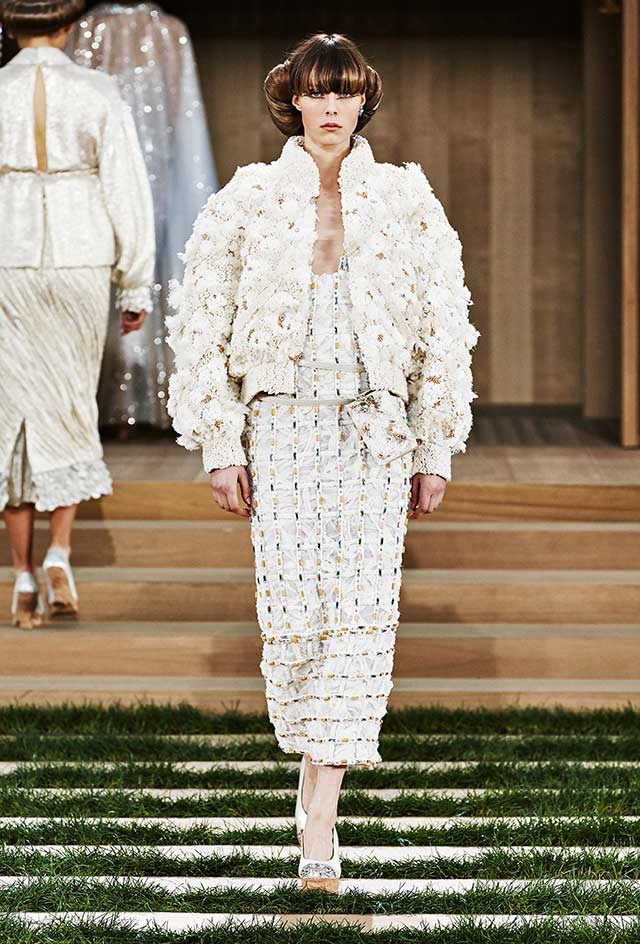 For Chanel Haute Couture SS16, Karl Lagerfeld showed a nature-inspired collection that paid homage to the colour beige, of which Gabrielle Chanel was a fan of, the 'Queen of beige', as Lagerfeld called her. Voluminous skirts and wide-cut boleros were matched with simple yet elegant cork platform shoes that came either two-toned or in a single colour. With its gently curved heel, the platforms bring to mind a geisha's shoes, only that these are couture, made by the master shoemaker that is Massaro.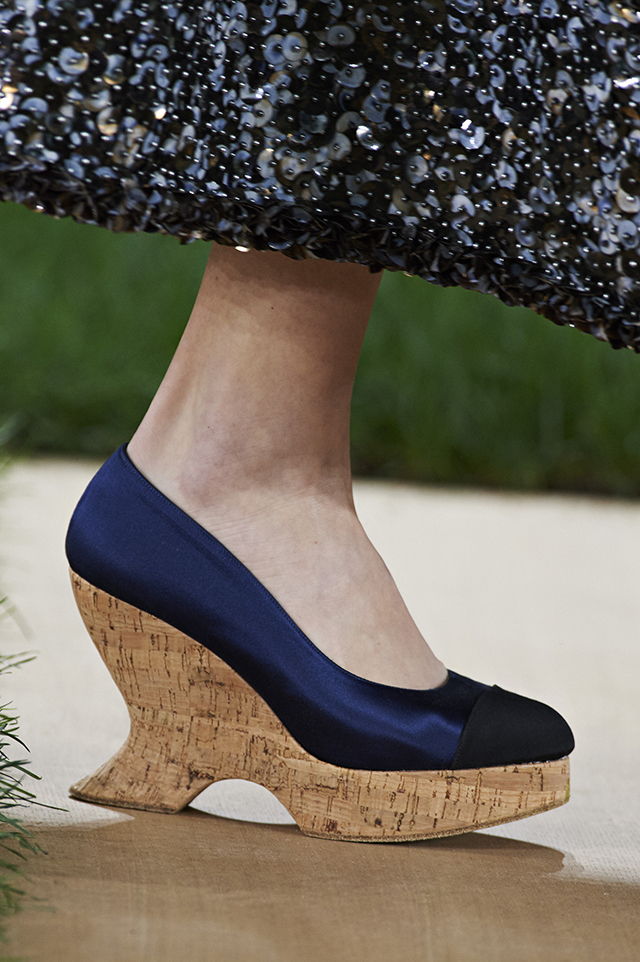 Related stories:
10 Haute Couture Spring 2016 looks we love
Best street style looks from Haute Couture Spring 2016
Paris Fashion Week AW16: Backstage at Chanel
Karl Lagerfeld on that Chanel cabin case and creating the 'perfect boring place'