We spoke to Lunadira and Reddi Rocket about their latest EP and the innate chemistry that underscores their music.
In case you missed it, the dynamic duo known separately as Lunadira and Reddi Rocket released their newest EP 'Tangerine' on 27 November. Created within the confines of the pair's makeshift home studio, the sonic experience you'll enjoy with a listen of the EP is thanks to little more than a broken sound card and a pair of earphones (not that you'd guess it). To learn more about the local creatives and get some insight into the new EP, we sat down with the pair over Zoom. We were met with sunny—albeit sleepy—dispositions, and plenty of good humour to go around.
As it stands, the album is 12 minutes of tangerine-tinted crooning. But don't be fooled by the deceptively sweet-sounding love songs; the lyrics that accompany the sugar-coated tunes and swoon-worthy harmonies aren't so cutesy as they are bittersweet. Indeed, the narrative of the album offers an honest perspective on the many different facets and stages of a relationship, from the good to the bad to the ugly.
Lunadira says it best: "This world Reddi Rocket and I have created for ourselves during the pandemic was the product of personal longing and hope. We're hoping it takes you on a journey of emotional release—from the moment you lock eyes on that stranger, to the aching pain you feel when it's time to let them go."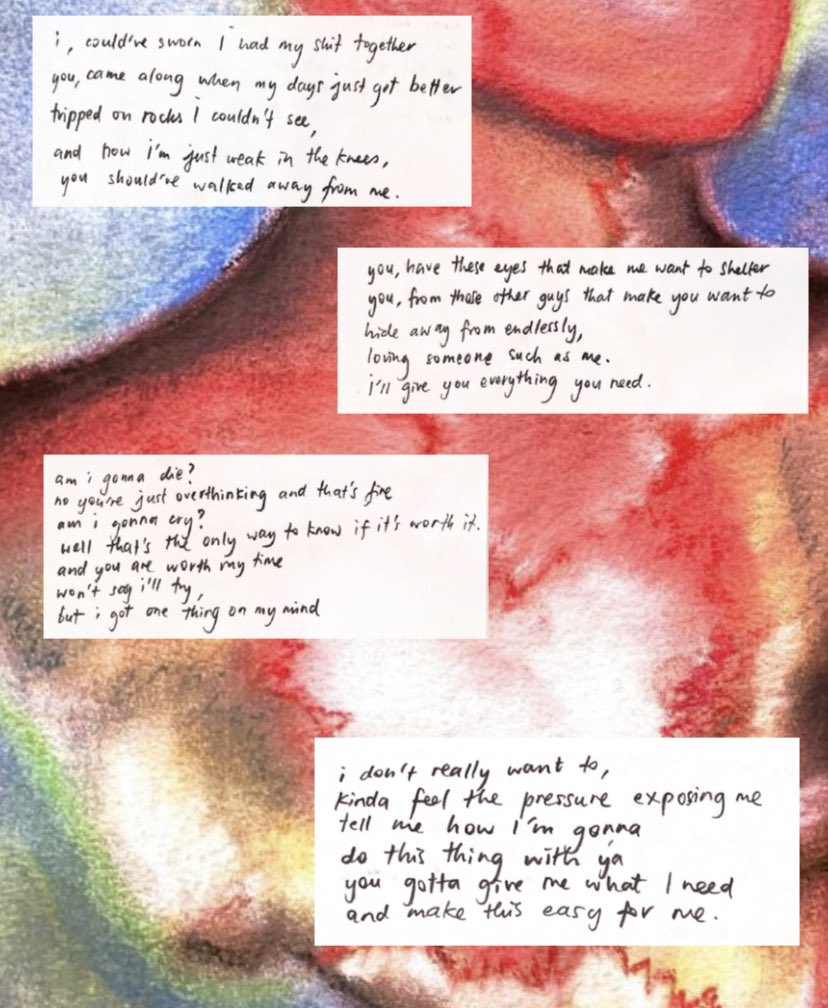 The first track, 'amigonnadie', ties the other four tracks together thematically. The song frames a conversation between a couple; one person is emotionally hindered by the traumas of a past relationship, while the other is working to earn their trust. The duo embody this perfectly as they parley back-and-forth throughout the song, perfectly capturing the frustration and fear one feels in a budding relationship.
Production-wise, the track is reminiscent of Clairo's '4EVER' with its pared-back instrumentals and vocal-heavy mix—just as well, considering that she's one of the pair's biggest influences.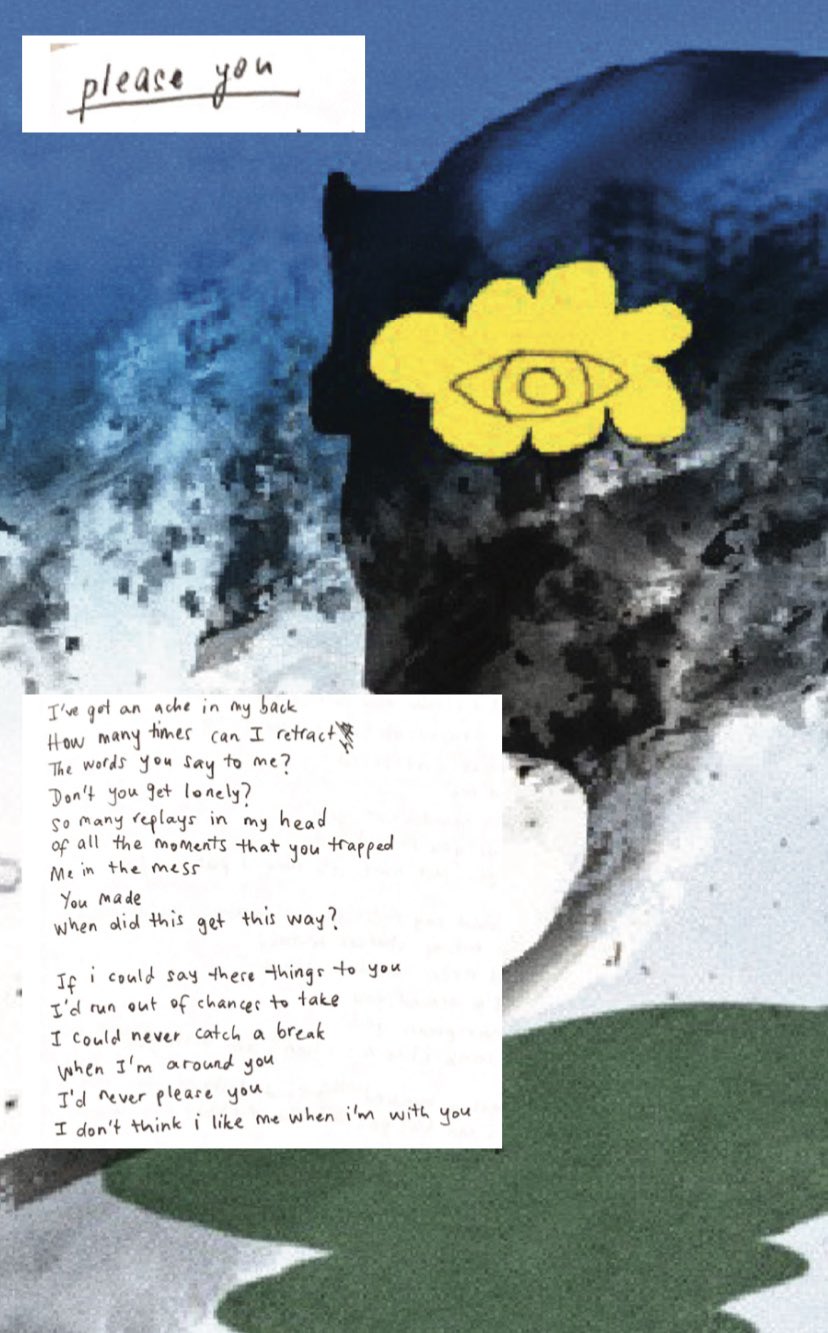 Track number two is called 'please you' and puts the spotlight on Reddi Rocket. "I was really inspired by D'Angelo, and I thought we could have one track that was just me singing," says the lad. "We wanted to try it and see how it turned out. I've never done this before, so I wanted to keep it simple, focus on the lyrics, and sing." It pays off—aptly described by Lunadira, "the song is self-explanatory, and its lyrics say 'I love you, but I don't think you're good for me and I don't think you appreciate me enough'".
The third song on the tracklist, 'hoodie', is the lead single on the EP, and—according to Reddi Rocket—was the 'anchor' for all the other tracks on the album. In fact, Lunadira says that if 'hoodie' hadn't been so well received as a single, the EP may never have found its way to Spotify. Musically, it makes sense as the heart of the EP. However, as Lunadira put it, "lyrically, it's different. It's the only song without a hint of negativity in the songwriting."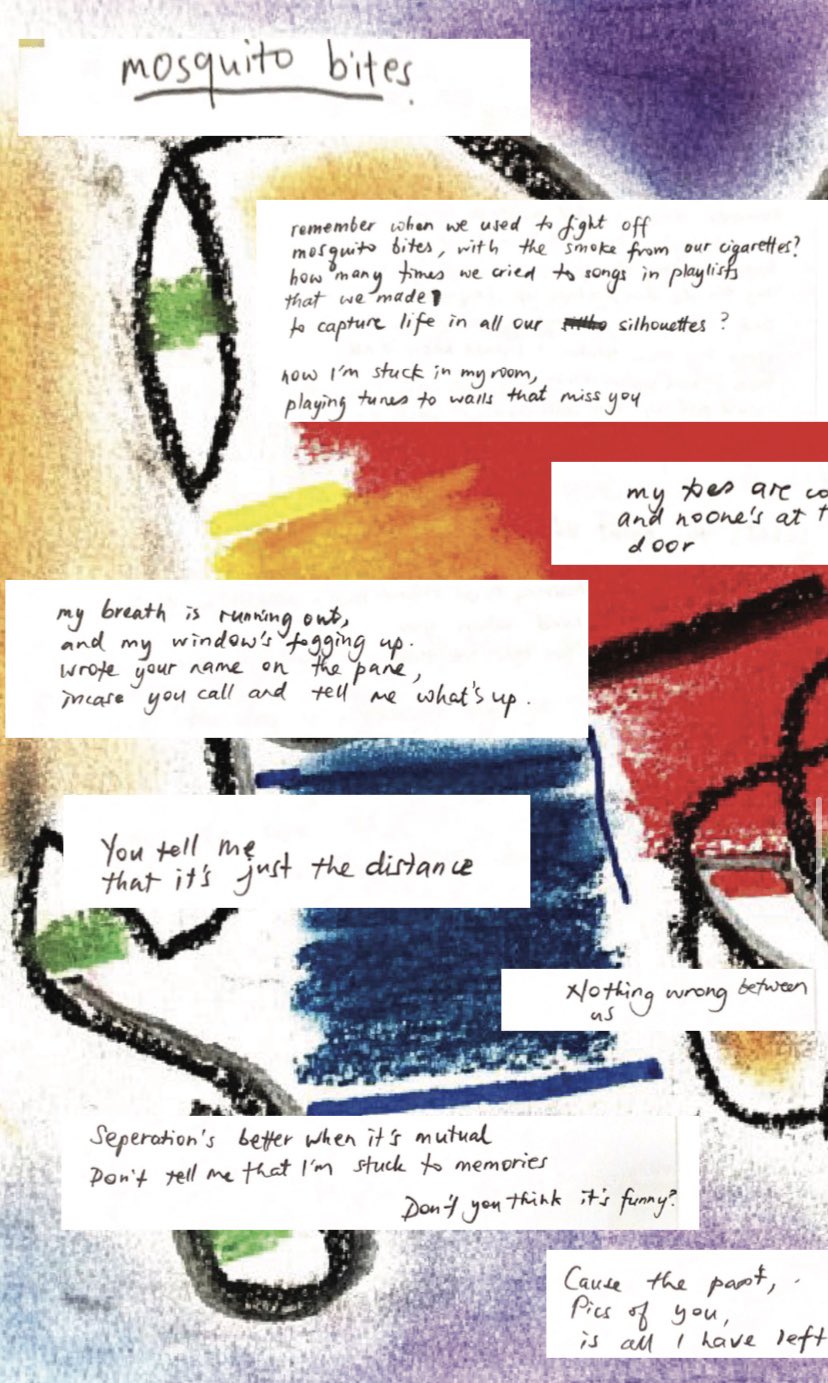 When explaining the thought process behind the EP's penultimate song, 'mosquito bites', the pair joke about the 'healthy competition' that keeps their spirits alive. Lunadira jokes that she wrote the song to compete with her partner's own solo track: "I swear to god, this sounds like I'm having an ego trip (laughs)." The song covers similar themes to the second track—where 'please you' is about one person accepting the end of a relationship, 'mosquito bites' is about a relationship (romantic or platonic) that has run its course. Overall, the song is brilliantly produced, with a hopping beat and a catchy hook to keep you coming back for more.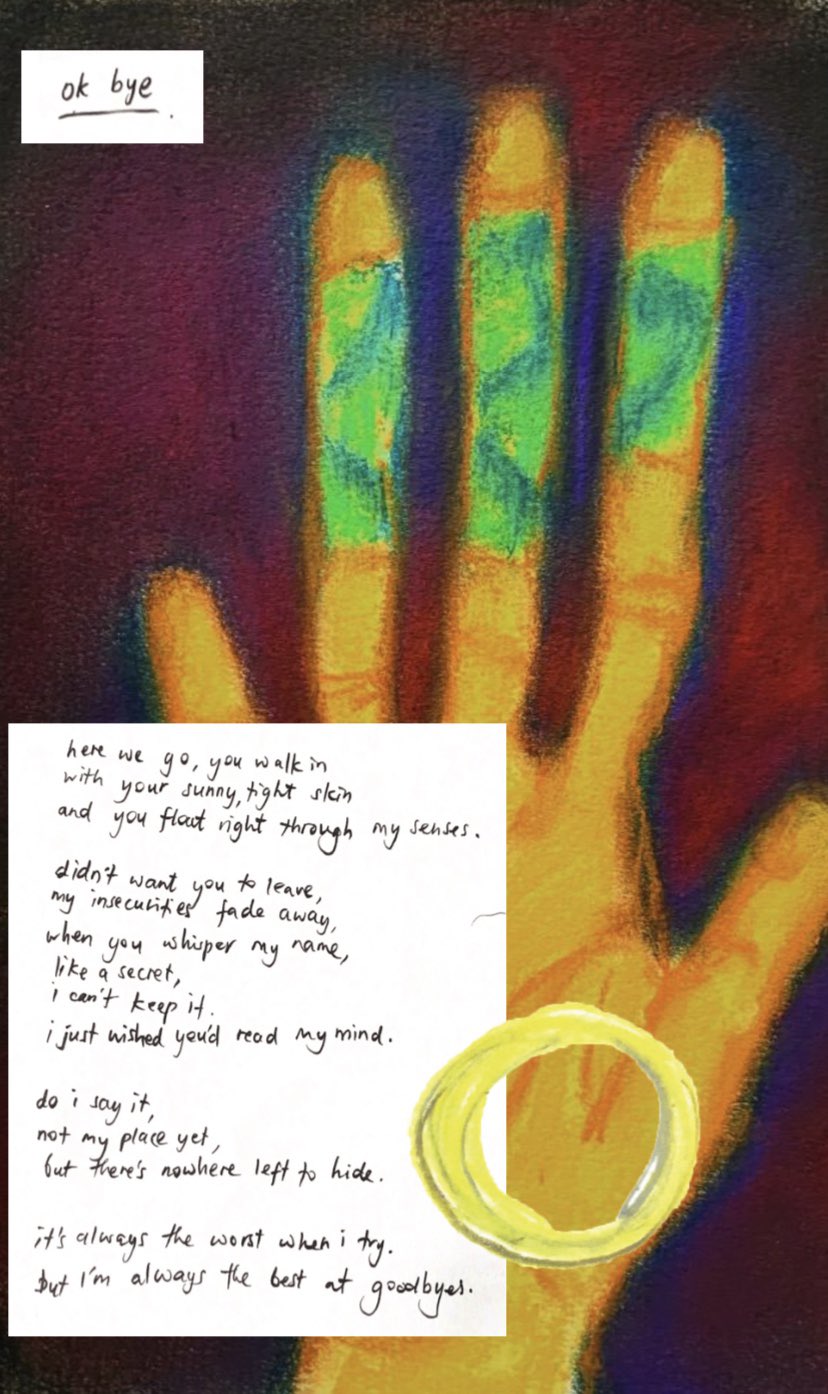 Finally, we have 'ok bye'; a fitting outro for the EP. The track starts off simply, with a guitar and Lunadira's voice front-and-centre. However, as we hit the end of the track, the instrumentals and chorus vocal swell as a final, poignant, farewell. As Reddi Rocket puts it, "This whole EP is just us talking about the things that we don't talk about. All the unpleasant things in relationships, and all the conversations you'll save for later. I think putting it into songs makes it less taboo."
Ahead, find the rest of our discussion in full.
Outside of this collaboration, you both have separate music careers. What are some of the differences you've noticed when writing with each other as opposed to when you're writing apart?
RR: I take a longer time to write when writing by myself (laughs).

LD: He does! We've actually had discussions about how different our songwriting is. Mine is very much pop-ballad-y, whereas [Reddi's] is more contextual. Through his writing, [Reddi] will put you in a situation, where he's like 'this is me right now, this is what I'm doing.' It's very visual, whereas mine is more descriptive. You can see it in the hook of 'please you': "Can I get a hundred thousand dollars/Maybe I can buy you all the flowers/Even if I could, not really sure that I would."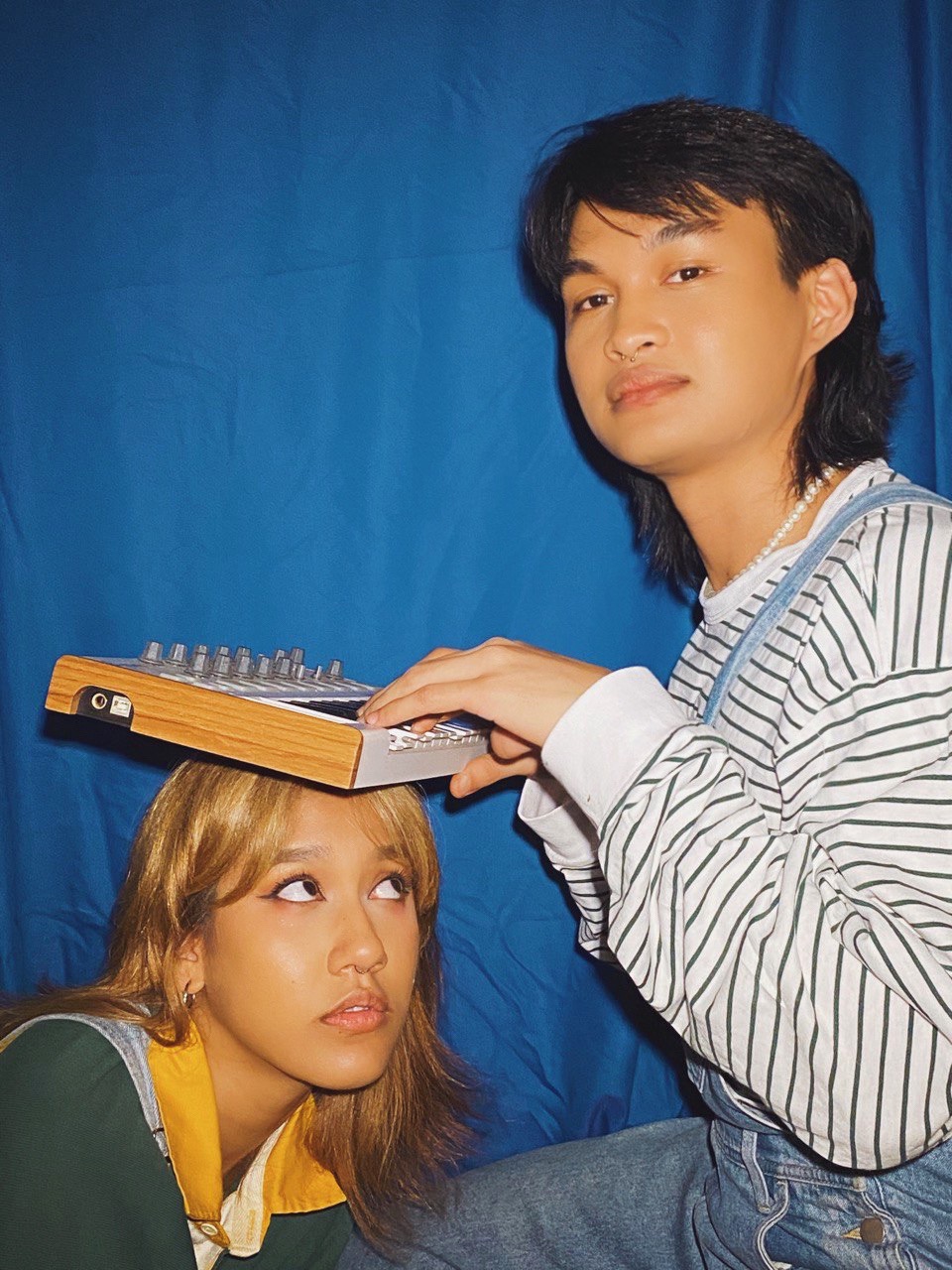 This isn't your first rodeo together. What is your favourite thing about working with each other?
RR: What's exciting is that you never know what you're going to come up with. Even if you have an idea, after having a conversation and getting excited about making something, we could end up making something that's totally different. That's pretty much how it is.

LD: What I like about working with [Reddi] is that he gives me a reason to want to understand production on a different level. Our terminologies are so different, so when it comes to trying to communicate in the studio, we tend to lean back on references and nostalgia. But, when I try to tell him what to do, it comes out different. I agree!

RR: So, really, I've taught her everything she knows! (laughs)
A lot of the tracks on the EP actually really remind me of Clairo, at least in terms of production. Who are some of your influences?
LD: Clairo was actually one of our references for mixing 'amigonnadie'. Apart from that, Arlo Parks is one. Also, a lot of Moses Sumney—at least in terms of trying to find encomium writing (that's a new term we've learnt). I think we were inspired a lot by the early 2000s pop.

RR: In terms of the production, I was inspired by the likes of Kenny Beats, Benny, D'Angelo. There are quite a lot of few.

LD: Quite a lot of few? (laughs) While we were making 'Tangerine', we were also very inspired by the stuff our peers were doing. Some of them are venturing into hyper pop, some of them are doing trap. We also like to critique a lot, even though we're—you know—not the best music critics.

RR: Only with each other!

LD: For our sake, and to figure out what we want, it was a lot of listening to something and questioning whether we liked it, what could be better and what about it was perfect.

RR: We do that a lot.

LD: It was a lot of looking to artists for... competition? No, not competition. Inspiration! Also looking amongst our peers and our people that we think we have something to learn from.

RR: Friendly support.

LD: Healthy competition (laughs)
What does the songwriting process look like for you two? Music or lyrics first?
RR: Music first.

LD: Mood, music, lyrics, arrangement, and then everything else.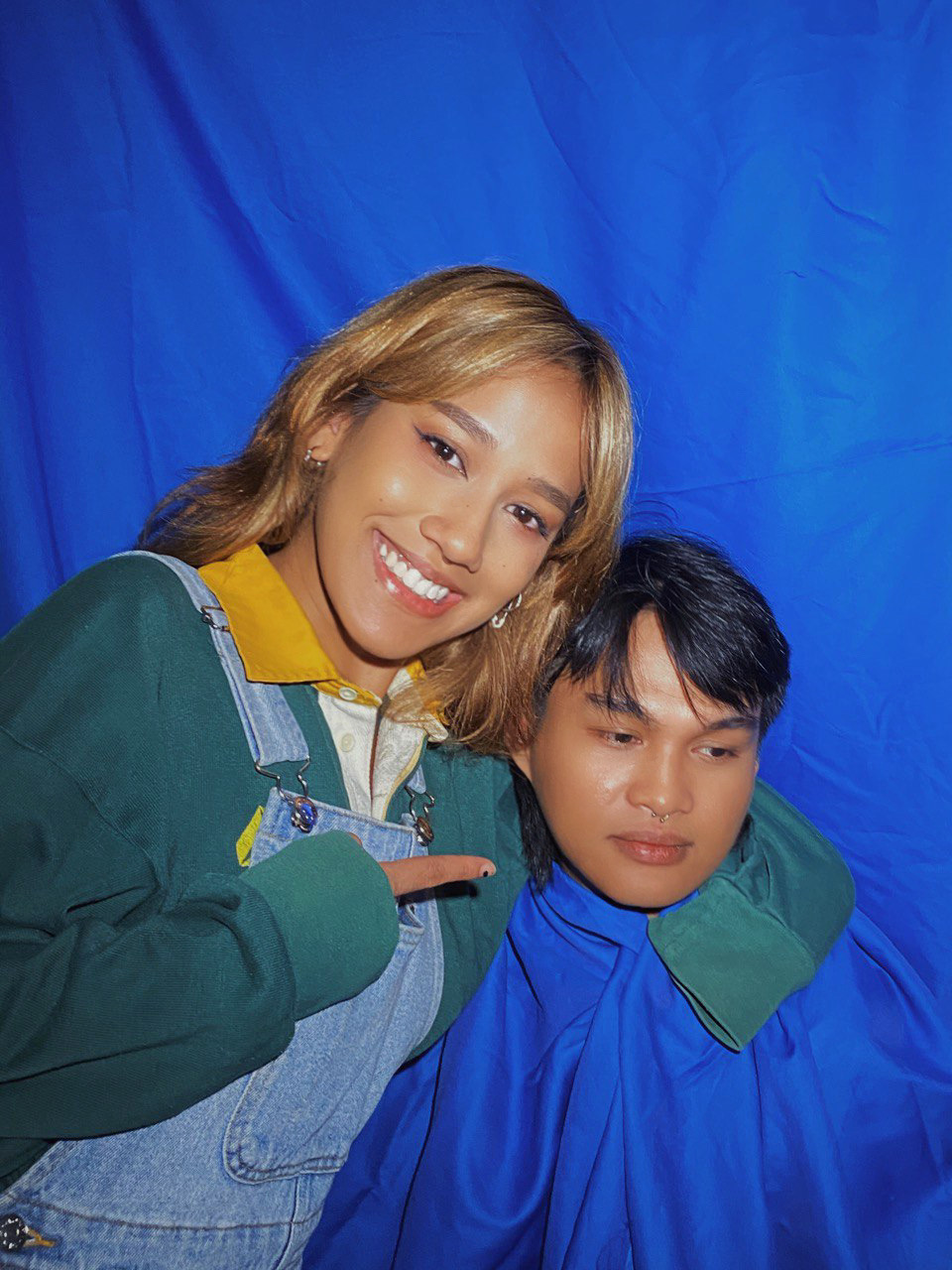 What challenges do you face generally when you write?
RR: It's easier for me to spot out corniness in lyrics. It's the same way how I approach lyrics and how I approach arrangements. So, when I look at lyrics, I'll sometimes want to change certain words. There are certain words I don't like to use, and certain words I can't pronounce (laughs). For me, writing is very visual. I see it, I look at it, and I think about how it's going to sound when I sing it.

LD: I tend to just word vomit then edit after. I like to be very descriptive. I saw Alex Turner (of Arctic Monkeys fame) do it and I was like wow—I want to write like him (laughs). I think [Reddi] is more careful with what he puts on paper, whereas I will just put down everything, look at it and then see if it sonically makes sense. I like to write in a way where there is certain emphasis on words, or certain different ways of singing it. Telling a story through actually changing the information on some words. I like that, and I strive towards that.

Listen to Tangerine here. Follow Lunadira and Reddi Rocket on Instagram. Subscribe to Lunadira on Youtube.