Music
Here's how Phoebe Bridgers got Paul Mescal and Phoebe Waller-Bridge involved with her 'Savior Complex' video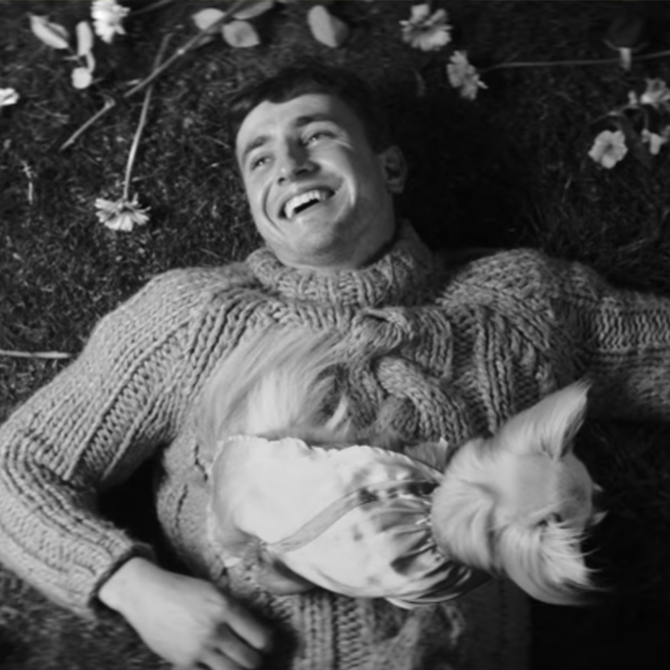 People—we are standing witness to the most ambitious crossover in music history. The wonderful worlds of indie darling Phoebe Bridgers, Fleabag's Phoebe Waller-Bridge (no relation), and Normal People's Paul Mescal have come together to create a work that is truly indescribable.
The work in question is Bridgers' newest music video, 'Savior Complex'. It is currently exclusive to Facebook, but it is set to be released on YouTube on 8 December. Until then, you can watch it here.
Directed by Waller-Bridge, the video is shot entirely in black and white and stars Mescal as the bloodied lead, with Bridgers appearing as an assortment of characters that follow him. If you are struggling to figure out what exactly the plot of the story is—there is none. Bridgers herself has suggested that the video is open to interpretation and that fans should take it in whatever way resonates most. Is she actually the dog? Is she a complex manifestation of the lead's conscience? You decide!
According to a press release, the project came to fruition after the two Phoebes got in touch with one another over email during quarantine. The collaboration comes as no surprise, especially considering that Bridgers has been a vocal fan of her (nearly) namesake for a long while now.
As for Mescal, the pair met online a few months ago through an Instagram Live interview. In an exclusive with Variety, Bridgers explained that "[Mescal] was like, 'Well, I'll be in your music video, if Phoebe [Waller-Bridge] makes it.,' because I told him that we'd been communicating." From there, the pieces just fell into place.
'Savior Complex' is the eighth track on Bridgers' sophomore album, Punisher, which was only released in June earlier this year. The album has gone on to achieve accolades, including Grammy nominations in four categories: Best Rock Performance ('Kyoto'), Best Rock Song ('Kyoto'), Best Alternative Music Album ('Punisher'), and Best New Artist.
In addition to that, Bridgers has kept busy this year. She has been 'touring' late night talk shows from the comfort of her home, continuously released music, and become quite the philanthropist. The Copycat Killer EP, released on 11 November, reimagines four tracks off Punisher with quietly devastating orchestration that swells around her voice. Her Christmas EP—If We Make It Through December—was released on 23 November, with proceeds from the namesake single donated to the Downtown Women's Shelter.
Finally, Bridgers is no stranger to collaboration. After Trump's loss in the 2020 US Presidential Election last month, Bridgers kept her word and released the 'Iris' cover with fellow songstress Maggie Rogers to raise money for Fair Fight. It worked out—the single ended up being downloaded over 46,935 times in 24 hours, raising over US$173,000 for the cause.
Needless to say, the singer's career has been set on an exponential trajectory and we're excited to see where she's going from here.
Find more music news here.
| | |
| --- | --- |
| SHARE THE STORY | |
| Explore More | |