Even over a Zoom call, Lil Asian Thiccie's presence is palpable. Dressed in a printed boxy button-down, the local rapper-lyricist is full of energy and expression when she talks, her vivacious personality shining through with the same magnetism and ease that she exudes on stage.
"I'm currently planning for my next single which will drop two days before my birthday," the soon-to-be 23-year-old says, happily revealing that this is also the first time she's putting out something she really likes before her tongue-in-cheek humour kicks back in. "Yay for our youth spent in a pandemic!"
Announced secretly through a cryptic Instagram post earlier this week, her latest song Unruly was released on Friday evening as a surprise gift for her fans and herself. The rhythmic summer bop, produced by fellow Malaysian and Saturday Selects artist Daaliah, "whose sets make you feel like you're in a German club where it's 10 am outside but 12 am inside", was meant to come out earlier this year but like everything else in 2020, had to be put on hold due to the coronavirus—until now.
"One word that I'd remember in the days of Sean Paul was the word unruly and how it was said. That was the vibe," she explains of the inspiration behind the new track's heavy dancehall and reggaeton influences. "It's a dance song that's all about being your badass self and I really love it myself. All I want for my birthday is for the people who follow me to stream it all day, like an Unruly streaming party."
As her second single of the year, Unruly comes after the release of her quirky girl's night anthem Wenowano, in addition to two more recent collaborations: catchy, head-bopping track SHOOO alongside local rappers Dato'Maw and ChronicalZ, and the soothing, more R&B-inclined Tanlines on SoundCloud—made during MCO with her friend Bobbie.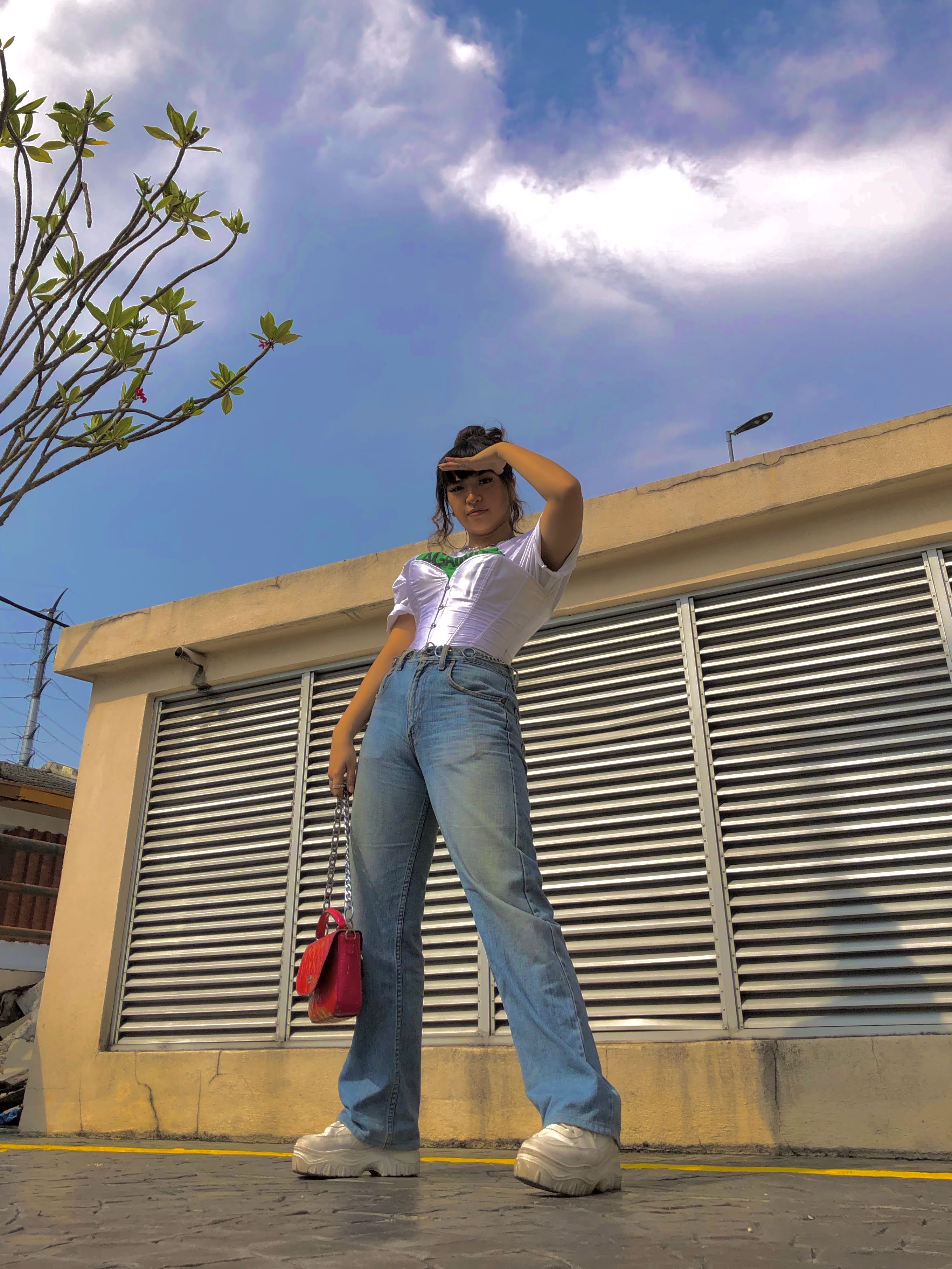 Although music has always been a passion of hers, Lil Asian Thiccie never fathomed that she'd actually become an artist herself. The breakout success of her debut song Hiao—a Hokkien slang adjective, best translated as vain in English—was unexpected, an accidental moment spurred by early exposure to music-making after hanging around local music collective Hoax Vision and Alextbh. Watching them record, she was inspired by the idea that you could be whoever you wanted to be during recording and decided to give it a go with her friend Nyonya Business, "We found a tight beat, wrote some stuff and recorded it on Apple earphones, just holding it to our mouths. I uploaded it at 3 am, sent it to one friend and went to sleep. When I woke up, people were talking about it. I was like, damn I don't understand but thank you."
This was 2017. Hiao blew up, gaining top rankings on SoundCloud's New & Hot charts alongside immediate industry attention. From there, the young rapper hit the ground running with a subsequent appearance on rap show 16 Baris before the release of a chart-topping single Get Munni with fellow rapper Zamaera (who she names as one of her biggest mentors) which then led to performances at major events like Good Vibes Festival 2019.
Despite her exuberant front and fast entry into the industry, Lil Asian Thiccie says she struggled with being vocal as an artist when she first started, adding that she found it difficult to have conversations about social issues: "I came from a bubble of people who were gay, from different places and wanted to talk about racism and sexism. Going into a place where you need to think twice about what you had to say for face, I started to dim myself down."
Over time she realised that being quiet was not who she was nor who she wanted to be. During the early weeks of global protests supporting Black Lives Matters, the rapper stepped up through her platforms, using her social media to be outspoken in order to educate herself, and others, through constant communication and awareness. Her recent post about colourism in Malaysia was a promise to herself to no longer be complacent moving forward, and that if brands didn't want to work with her because of it then it'd say enough about them.
"My mum has always encouraged me to stand up for myself and stay strong. It's also not always about hearing yourself talk, you also have to listen, but I feel happier when I can be true to myself," she reflects and adds humorously that "it's hard not to stay true to yourself if you're a Leo. We love the sound of our own voices."
Currently cooped up at home in Kuala Lumpur, Lil Asian Thiccie's using the downtime to finish her degree in Public Relations and focus on songwriting in preparation for her debut EP. Her goal for the rest of the year is to put out three more songs that she likes.
"When I'm away from writing too long, I get writer's block and start to doubt myself so what's good about MCO was that I had time to write," she says, adding that she'll dabble in writing R&B tracks from time to time to take the pressure off from writing rap (hence Tanlines). "My writing process is mainly beat-driven—I need to hear something that really clicks but the hardest thing about writing a song is how to start it off, especially if you are a person who really loves listening to music and analysing lyrics." Her current influences? Kehlani, Bree Runway, Tinashe, Rosalia and Nicki Minaj.
Here in the East, she also listens to the music of fellow Malaysian artists from Shelhiel to Orang Malaya and Ichu among others, adding that "although it took us a while to get here in music, it's becoming more culturally diverse and hitting the mainstream, which is great. It's so boring to just hear English words all the time. The only sad thing is that for most of these really innovative artists in Malaysia to really make it, they have to go overseas. I hate that idea."
Reflecting on her career so far, the rapper realises that she's become more content with who she is as an individual and an artist, both online and off. As she celebrates another year of age this weekend, she's also ready for the road ahead. "Lil Asian Thiccie used to be a person that was just online and then it started to become this whole sexy persona through my songs. Now it feels like it's me because I was like I need to feel more comfortable with this and try to incorporate it within me to an extent. If I'm going to be an artist and make a career out of it, I don't want to turn 50 one day and realise I have a dissociative crisis where it's separate from who I am. I don't want this thing that I love to make me hate myself. Music is one of the good things in my mind, my life and I want to keep it that way."
Read more music interviews here.
| | |
| --- | --- |
| SHARE THE STORY | |
| Explore More | |