Culture
Pop culture catch-up: K-pop star Moonbin's death, Harry Potter and Twilight TV adaptations, and more
In recent headlines
FEATURED IMAGES: Fantiago Entertainment | Warner Bros. Studios | Paramount Pictures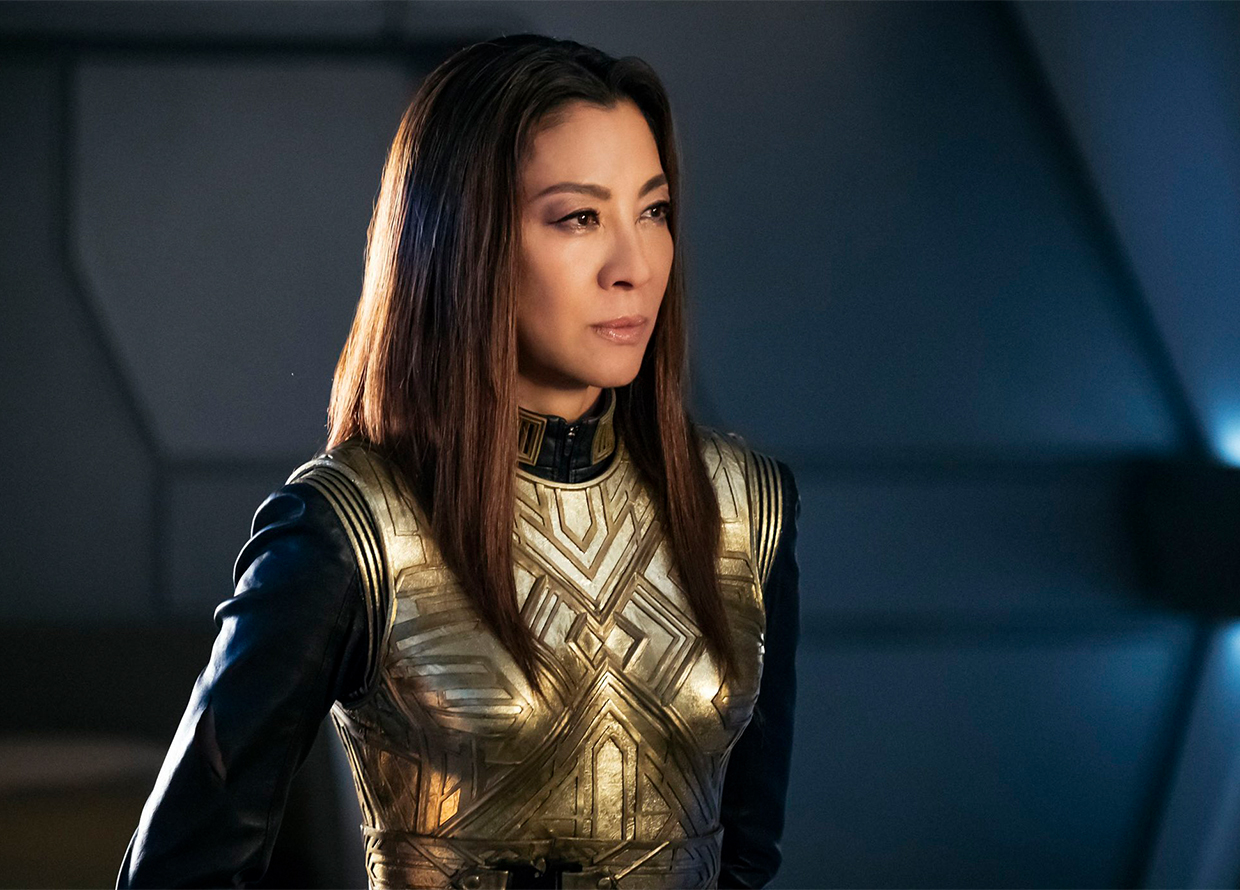 A lot has gone down in the entertainment industry in the last couple of weeks. From the tragic news of K-pop star Moonbin's death to Malaysia's first film to be showcased at Cannes since 2010, here are the pop culture headlines you might have missed.
Astro's Moonbin passes away at the age of 25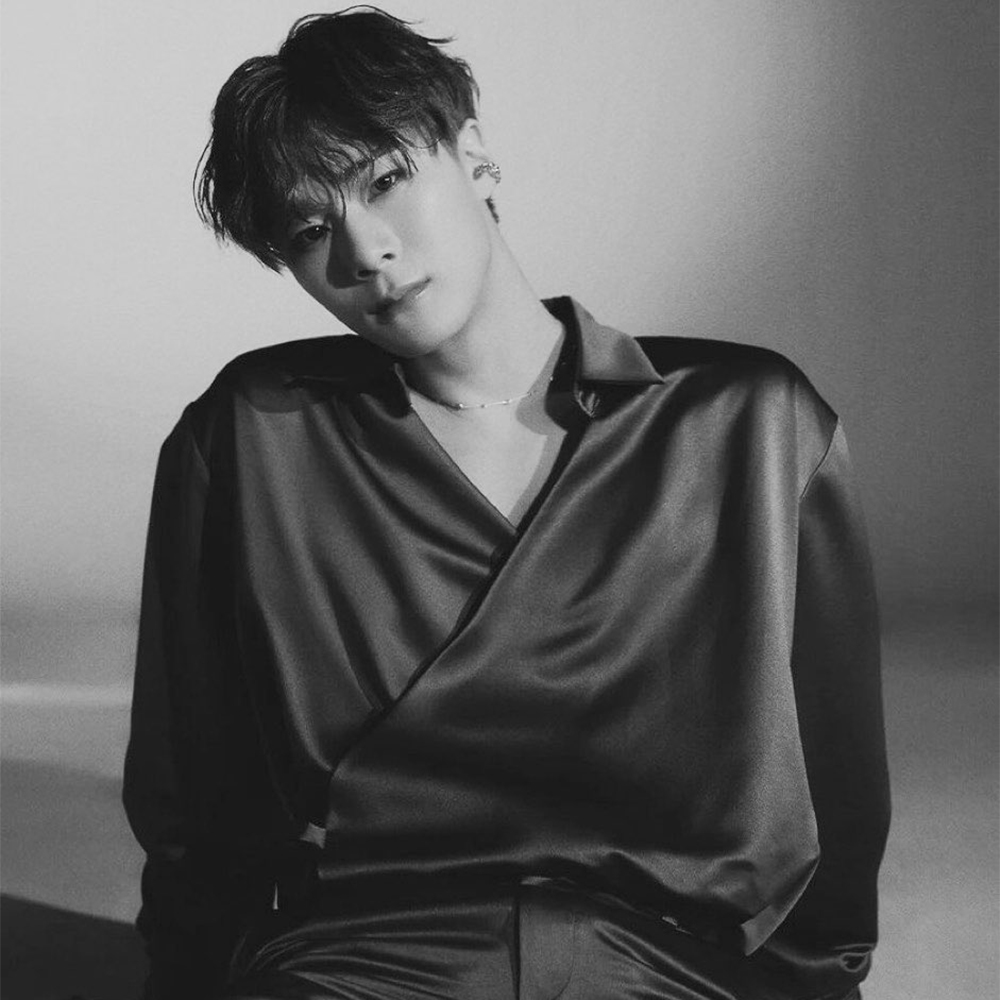 On 19 April, it was reported that Moonbin, who was a member of the popular K-pop boy group Astro, had tragically passed away in his Gangnam apartment. The news of his death shocked many across the globe as Moonbin had just been seen in Bangkok two weeks prior with his groupmate Sanha performing live to thousands of fans. The singer, actor, and model was greatly successful during his career and gained many adoring fans due to his signature 'eye-smile', strong work ethic, and kind disposition.
While the police initially thought it was a case of suicide, there has been no indication of such an act and an autopsy was reportedly done to investigate the cause of death. Whether the family chooses to publicise the results remains to be seen. Moonbin's funeral was held privately on 22 April and a memorial space was set up outside the artist's company, Fantiago, where fans and friends can honour the star until 30 April. His sister, Sua (who is also from a K-pop group Billlie), the rest of Astro's members, his childhood friends Seventeen's Seungkwan and Viviz's SinB, and Shinee's Key were some of the people who left heartfelt letters at the memorial site.
Michelle Yeoh will headline Star Trek: Section 31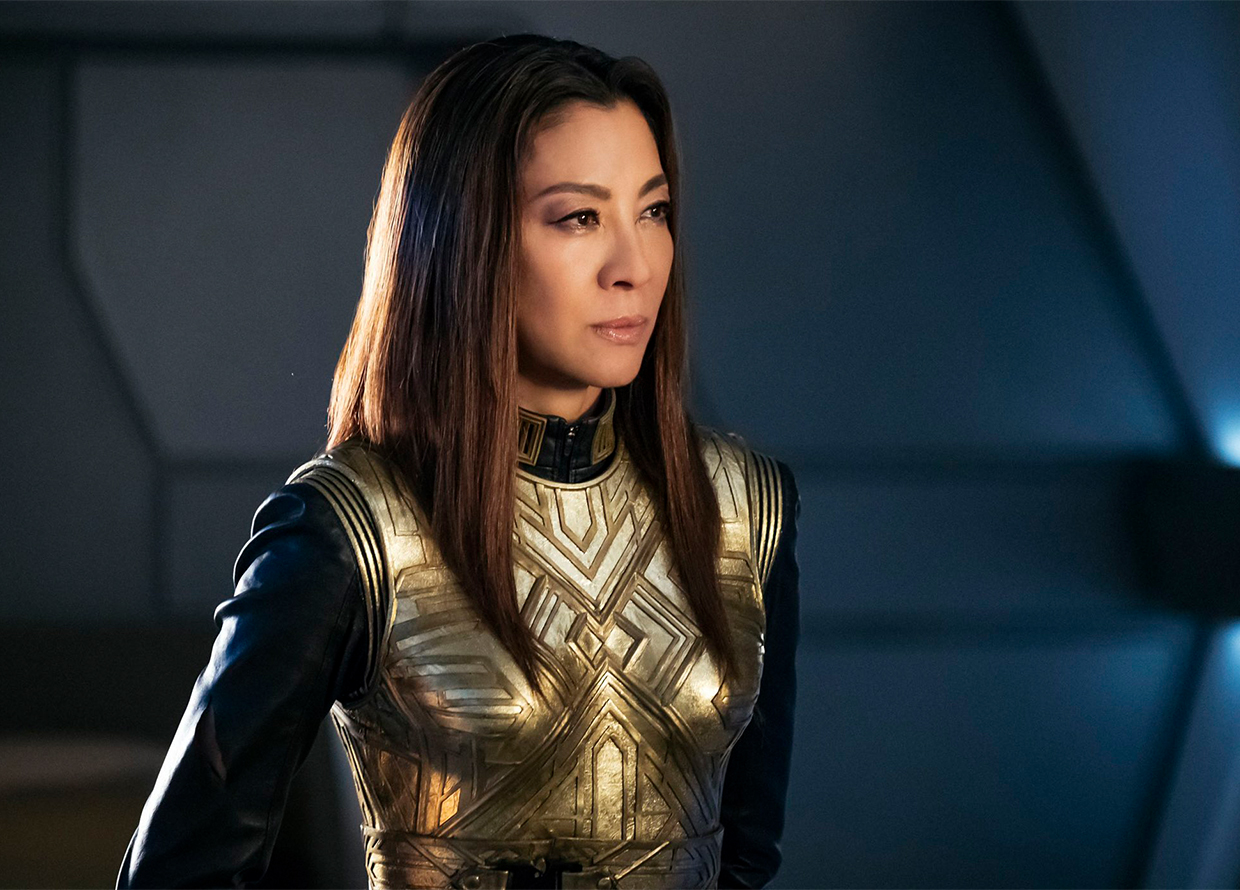 Reprising her role as Emperor Philippa Georgiou, the Oscar-winning actress will star in Star Trek's upcoming movie, Star Trek: Section 31 for Paramount+. Previously thought to be a series, the motion picture will enter production later this year and sees Yeoh's character joining "a secret division of Starfleet tasked with protecting the United Federation of Planets," as per the official logline. "I'm beyond thrilled to return to my Star Trek family and to the role I've loved for so long," said Yeoh. "Section 31 has been near and dear to my heart since I began the journey of playing Philippa all the way back when this new golden age of Star Trek launched."
The Malaysian horror film, Tiger Stripes, will showcase at Cannes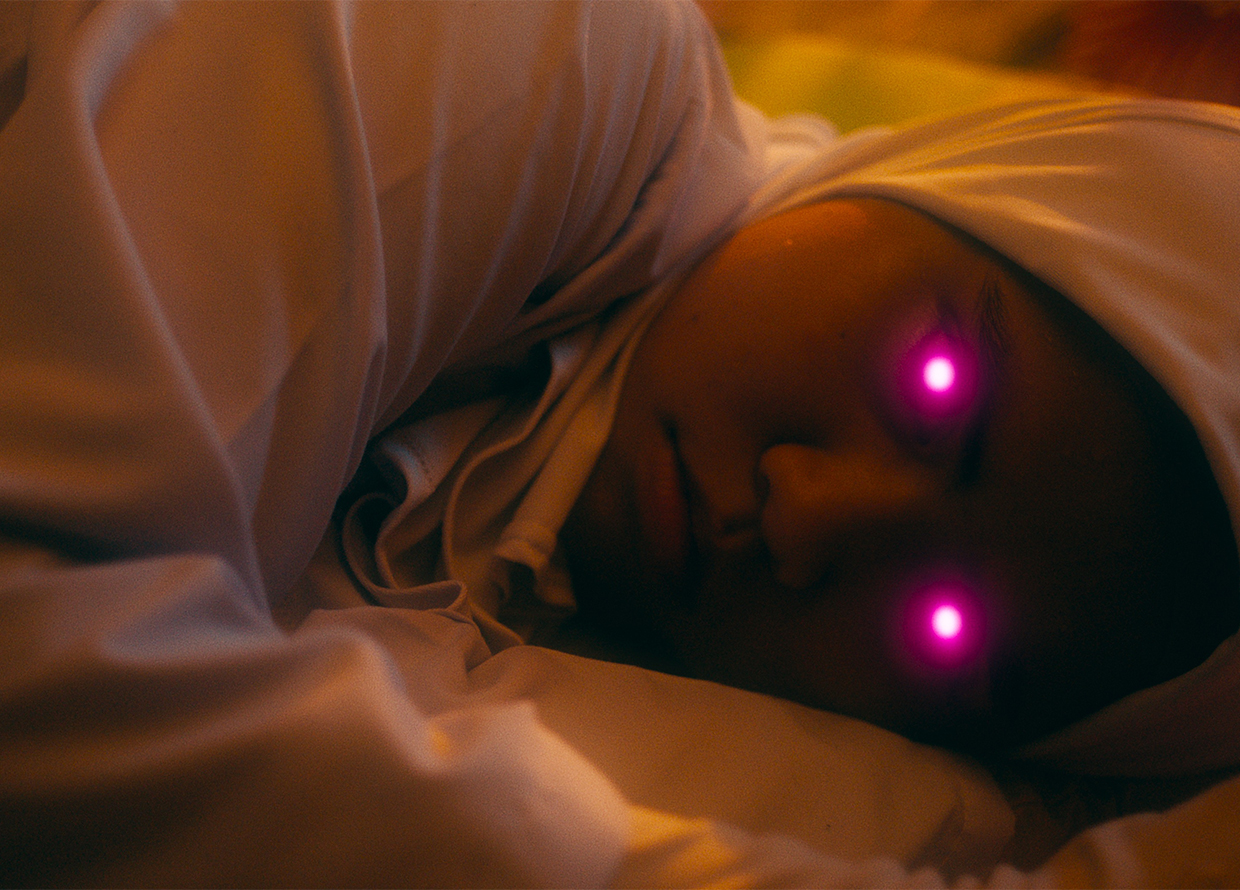 Speaking of Michelle Yeoh, we have another Malaysian female figure making waves in the international movie scene! Local production house, Ghost Grrrl Pictures' debut feature film Tiger Stripes has been selected for the prestigious Cannes Critics' Week—the first Malaysian film to do so since 2010. The movie is in the running to win the coveted Caméra d'Or prize. Directed by Amanda Nell Eu, Tiger Stripes is a Malay-language horror film that follows a 12-year-old girl who struggles with puberty and finds her body morphing in terrifying ways.
Eu has been invited and will be Malaysia's first female filmmaker to attend the film awards at Cannes. The feature also stars three new talents, Zafreen Zairizal, Deena Ezral, and Piqa, alongside veteran local actors Shaheizy Sam (Polis Evo 3), Jun Lojong (Roh), and Fatimah Abu Bakar (Imaginur). The 62nd edition of Cannes Critics' Week will take place from 17 to 25 May, and Malaysian audiences can look forward to seeing Tiger Stripes on the big screen in the near future.
Taeyang and Lisa are driving on the fast lane in Shoong
Legendary K-pop singer Taeyang from the group Big Bang made his highly anticipated comeback to music on 25 April with the release of his latest EP, Down To Earth. The singer dropped a pre-release track Vibe featuring BTS' Jimin back in January much to fans' delight as prior to this, Taeyang had been away on military (and fatherly) duties. Down To Earth features four tracks in total and shows how the artist "found joy in creating music again," according to his interview with Billboard. The song Shoong is also another collaborative effort, this time lending Blackpink Lisa's natural hip-hop cadence in this groovy R&B tune.
Harry Potter and Twilight are getting their own TV series
The young adult renaissance is back and we're ready for it! On 13 April, Potterheads woke up to exciting news that their beloved franchise would be getting a TV adaptation on HBO Max which will feature a brand new cast. While the films were greatly successful, the series promises to be as faithful and "authentic to the original books." A 30-second teaser trailer was released which features the magical school of Hogwarts and a new title logo. JK Rowling will serve as executive producer of the show alongside Neil Blair and Ruth Kenley-Letts. The Harry Potter TV series will also be a 10-year-long project with HBO Max—one season for every book, which means even more content from the wizarding world for eager fans.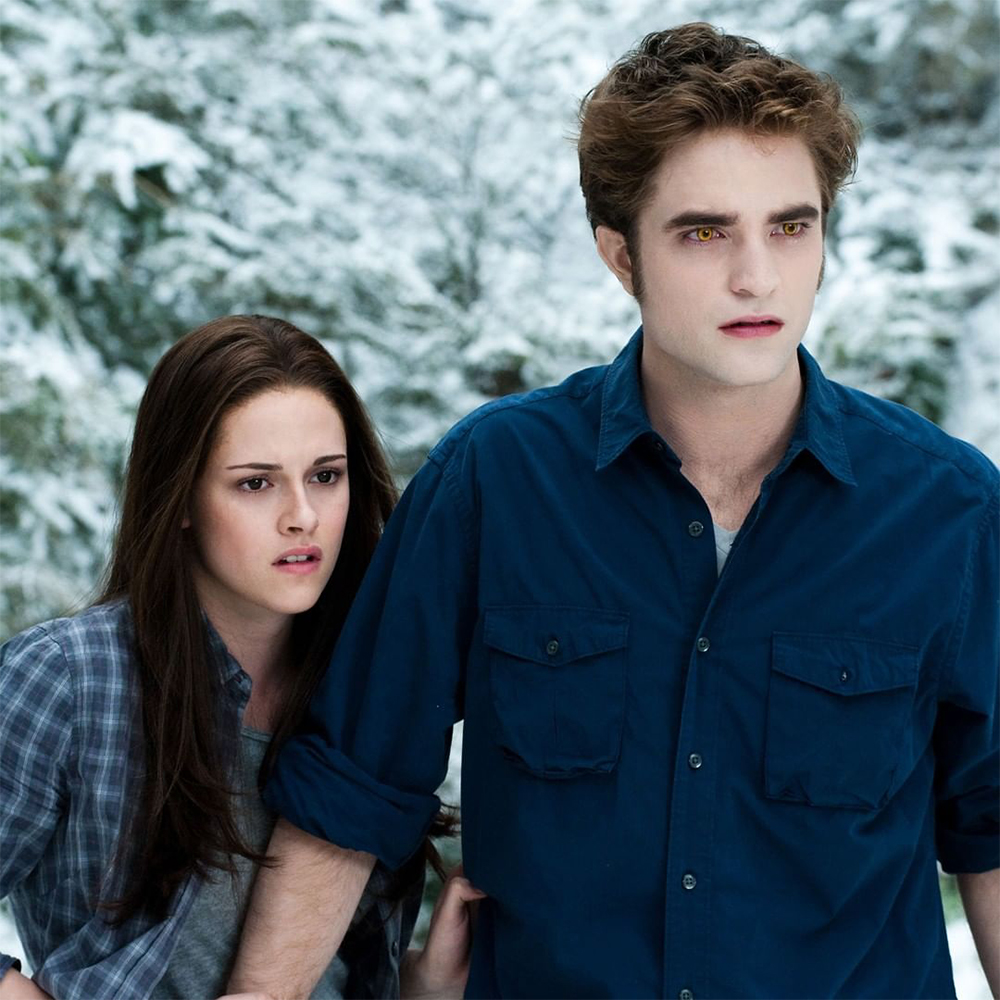 Not to be left behind, it was announced on 20 April that a Twilight TV show is also in the works, providing some 'sharp' competition for the wizards! The TV adaptation is currently in early development at Lionsgate and author Stephanie Meyers is reportedly involved. The Twilight saga was first adapted in 2008 and spawned a US$3.3 billion film franchise that catapulted Robert Pattison and Kristen Stewart to instant stardom. 
Agust D makes a triumphant return with D-Day
On 21 April, BTS' Suga, who operates under the moniker Agust D for his solo activities, made his long-awaited comeback with his debut album D-Day. While this was not the first time Suga has released music as Agust D, previous albums were promoted as free mixtapes that were released on Soundcloud. On the same day, the music video for the title track Haegeum was also dropped and unsurprisingly, has already achieved several milestones. Namely, the physical album garnered 1,072,311 sales of copies sold on its first day of release, breaking the record for the highest-selling album in Hanteo (a South-Koran music chart) history—a record held by fellow BTS bandmate Jimin, who also sold over one million units for Face. ARMYs can also follow along Suga's creative process in the Disney+ documentary Road to D-Day which takes viewers behind the scenes of his album and tour preparation. The rapper is currently on his world tour where fans can jam to 10 brand new songs from the artist.
For more pop culture news, head here.
| | |
| --- | --- |
| SHARE THE STORY | |
| Explore More | |