Culture
'Nepo Baby' explained: What is it and why is the Internet obsessed?
It runs in the family
FEATURED IMAGES: Amos Yip for BURO Malaysia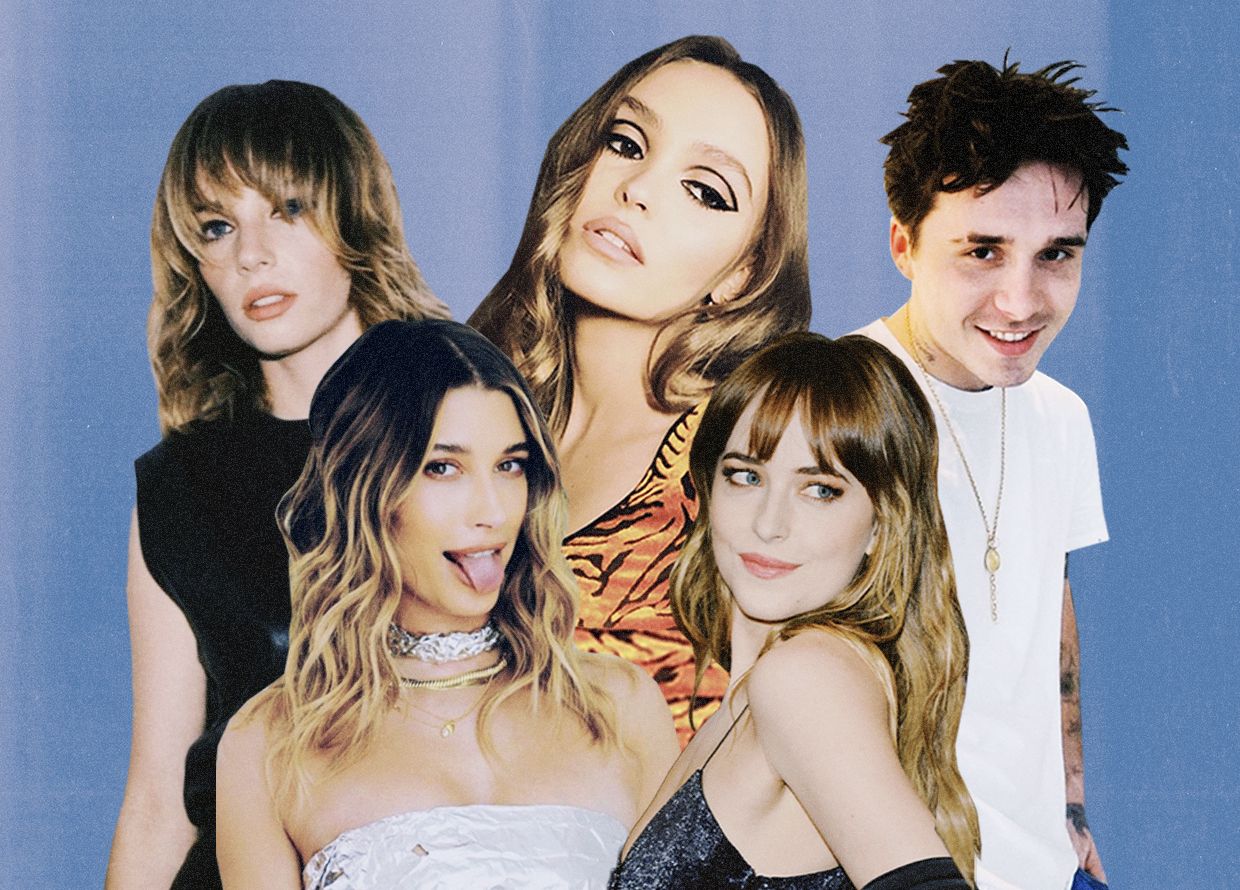 Have you ever wondered how certain actors were able to star in major films or TV shows seemingly out of nowhere? Or maybe you've looked at a rising Hollywood star and thought, "they look familiar…" There's an Internet phenomenon going around that might answer these questions. 
Introducing: The nepo baby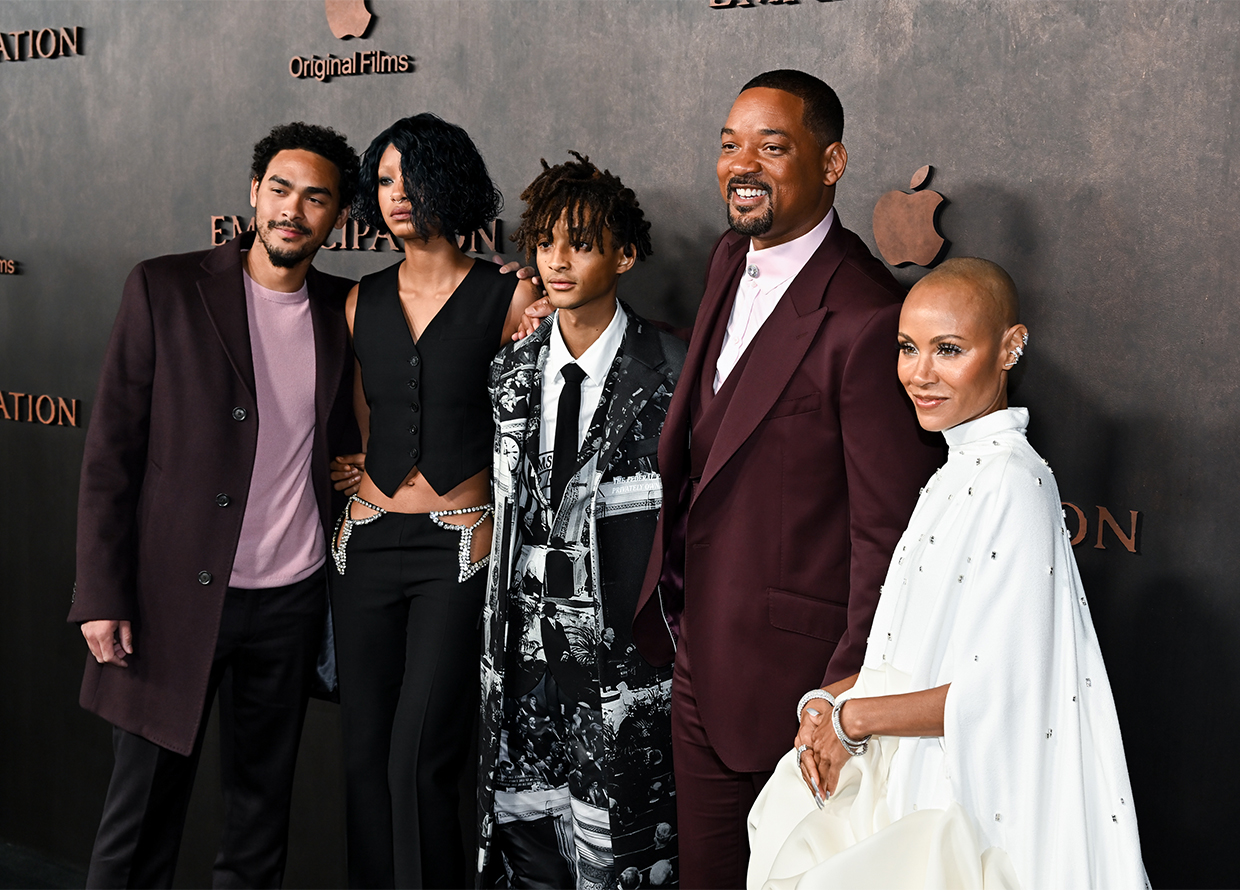 As we all know, the Internet is prone to having debates every now and then (read: every five seconds if you're on Twitter). From fervent discussions with flat-Earthers to whether the dress is white and gold or blue and black, there are certain topics that hold online netizens by their proverbial throat and never let go. Now, the latest topic to captivate them is none other than the age-old concept of nepotism. The Cambridge Dictionary defines it as "the act of using your power or influence to get good jobs or unfair advantages for members of your own family:" So, as you may have guessed, 'nepo babies' (short for nepotism babies) refer to children who come from influential and powerful families. In the context of Hollywood, these would be the offspring of celebrity parents who made a name on-screen or behind the cameras as directors, screenwriters and the like.
However, it really isn't a groundbreaking revelation: the idea that certain individuals can advance forward in life faster than others due to their connections and resources is something that we've all known. We see it in politics, sports, and of course, the global stage of Hollywood is not exempt.
"They're calling you a nepo baby, sir." pic.twitter.com/FSbKevJwU1

— Mike Scollins (@mikescollins) December 19, 2022
So, why have discussions about nepotism—and those who benefit from it—taken over the world wide web as of late? 
The nepotism revival 
Arguably, the whole buzz about nepotism started from a tweet in early February 2022 when one fan realised that Euphoria actress Maude Apatow, who plays Lexi on the show, is the daughter of famous comedic actress Leslie Mann and director Jude Apatow—who helmed hits such as The 40-Year-Old Virgin and This is 40. Since then, thousands of tweets have sprung up investigating Hollywood celebrities and their familial connections. 
Wait I just found out that the actress that plays Lexie is a nepotism baby omg 😭 her mom is Leslie Mann and her dad is a movie director lol pic.twitter.com/s3Mh5QERgC

— girl idk… (@MeriemIsTired) February 21, 2022
Then, nepotism got its biggest break yet when it made the front cover of New York Magazine's December '22 – January '23 issue. Aptly called 'The Year of the Nepo Baby', the cover depicted several nepo babies with their adult heads on infant bodies. The image got the message across loud and clear: these Hollywood stars did more than just inherit their parent's eyes or stunning bone structure. 
View this post on Instagram
Taking it a step further (like we said, obsessed), the article took a deep dive through the branches and roots of the Hollywood family tree, tracing back some of the current A-list celebrities' lineage and it even included a taxonomy of degrees of nepotism. It goes as follows:
On the Come Up—fresh out of the womb Gen Z nepo babies on the rise 

Booked and Busy–second-generation stars with big careers of their own

Almost Famous—nepo babies who have created or starred in one major project 

Platinum-Grade—created or starred in multiple works on their own 

Nepo-Baby Graduates—extremely famous in their own right that they supersede their family relations 

Extended Universe—nepo babies with multiple famous relatives in the family tree
With these categories in mind, let's find out who the Internet is mostly labelling as the representative nepo babies of today.
The Nepo-Verse 
Maya Hawke
View this post on Instagram
Not the protege of one but two famous parents, Maya Hawke is the daughter of A-List Hollywood actors Ethan Hawke and Uma Thurman. Not to mention, Hawke even looks like the spitting image of her mother. The young actress joined the mega-hit show Stranger Things Season Three when she was only 20 years old, propelling her to worldwide fame and under Vulture's 'Almost Famous' category. Ever the relatable star, the actress hasn't been met with criticism over her nepo status, largely due to the fact that she acknowledges the privilege she was given. In an interview with The Rolling Stone, she said: ​​"I feel like the only way to handle the nepotism thing—which definitely gives you massive advantages in this life—is, you will get chances for free, but the chances will not be infinite. So you have to keep working and do a good job. If you do a bad job, the chances will stop. That's my ethos." 
Lily-Rose Depp
View this post on Instagram
We wish we could say the same for her but unlike Hawke, Depp had the complete opposite approach. Most people will know by her name alone that the rising actress' father is none other than Hollywood elite Johnny Depp. Her mother Vanessa Paradis is also a famous French singer and model (who coincidentally also modelled for Chanel). She will be the main star of the upcoming show The Idol, but Depp doesn't think her famous parents had anything to do with it. In an interview with Elle, Depp stated, "People are going to have preconceived ideas about you or how you got there, and I can definitely say that nothing is going to get you the part except for being right for the part … The internet cares a lot more about who your family is than the people who are casting you in things. Maybe you get your foot in the door, but you still just have your foot in the door. There's a lot of work that comes after that." Safe to say, her tone-deaf comments did not bode well with the Internet. 
Lily-Rose Depp is complaining abt people calling her a nepotism kid when she's 5'2" and walking for Chanel lmao GIRL

— teen vampire, aged 40 (@starswheeled) November 16, 2022
Brooklyn Beckham
View this post on Instagram
Deemed as the nepo baby of all nepo babies–the Final Boss, if you will—is the eldest son to British icons David and Victoria Beckham. They certainly need no introduction but the same can't be said about their nepo baby. Netizens were quick to point out that Beckham is only purely known by his last name and unlike other nepo babies on the list, is just jumping from one profession to the next simply because he has the means to fail and try again. Oh, and did we mention his actress-wife Nicola Peltz is also a nepo baby set to inherit billions from her trust fund-owning father?
Huge fan of Brooklyn Beckham's terrible photographs and even worse captions pic.twitter.com/012PeCcED4

— Alice Jones (@alicevjones) June 23, 2017
Dakota Johnson
View this post on Instagram
Another more well-liked nepo baby is Dakota Johnson. While her claim to fame is the erotic franchise Fifty Shades, she actually has Hollywood connections that span generations. The internet can agree that Johnson has the acting chops, and she should because it pretty much is in her blood. Her father is Don Johnson of the famous Miami Vice show, her mother is Melanie Griffith from Working Girl, and her grandmother is actress Tippi Hendren who starred in two Hitchcock movies.
Hailey Bieber
View this post on Instagram
Before she became Mrs. Bieber, she was known as Hailey Baldwin. You can guess where we're going with this right? The Baldwin family is one of the most established Hollywood families with brothers Alec, Daniel, Billy, and Stephen (Hailey's father) dominating the small and big screens in the '80s and '90s.
Zoe Kravitz 
View this post on Instagram
Looking at Zoe Kravitz is like you're seeing double because she looks almost identical to her actress-mother Lisa Bonet, best known for The Cosby Show. Her father, Lenny Kravitz, is also a famous four-time Grammy-winning singer-songwriter and actor who you'll recognise as Cinna from The Hunger Games films. If you're wondering where the Cat Woman gets her edgy and chic charm from, now you know. 
Nepo babies: Love 'em or hate 'em?
The Nepo Baby debate has split the Internet into two schools of thought: those who've had enough of Hollywood's insider club and want to see the 'real' underdogs with the slept-in-my-car origin story; and those who don't really care because nepotism will always be a thing.
Whether you're someone who cares about how someone gets their opportunities or prefers to look at what they do with them, the Nepo Baby discourse has certainly brought about some hilarious reactions online. 
Creating their own family trees
THE nepo baby pic.twitter.com/zcD5iHvooM

— Vulture (@vulture) December 20, 2022
my fave nepo baby pic.twitter.com/HXUhnE5hPg

— gidget (@LADYDILF) December 20, 2022
man, that nepo baby article was THOROUGH pic.twitter.com/OP0L3WG4fr

— Spencer Althouse (@SpencerAlthouse) December 19, 2022
damn this nepo baby article isn't holding back. i didn't even know this pic.twitter.com/9XPWVsrdZS

— Neely Golightly (@neelygolightly) December 20, 2022
god damn this nepo baby article is crazy pic.twitter.com/kQb47AmRUk

— zach silberberg (@zachsilberberg) December 19, 2022
Did you know that the Cronut is also a nepo baby? Parents are two VERY famous pastries…

— Greg Morabito (@GregMorabito) December 19, 2022
If they were a nepo baby themselves
If I was a nepo baby, people would literally never see or hear from me. I would spend my parents money in absolute silence and peace.

— Gloria Oladipo (@gaoladipo) December 19, 2022
I would be so mad if they were calling me a nepo baby for connections I'd never thought to use. imagine 10 years of grinding only to find out your uncle invented gremlins

— guy (@guymrdth) December 19, 2022
would be embarrassing to be on the nepo baby list but I think what's more embarrassing is those of you who are nepo babies and didn't make the cut… try harder !!

— rev (@wallyworrld_) December 19, 2022
if I was one of the "nepo babies" on the cover of ny mag today I would just tweet this and turn off my phone pic.twitter.com/DvGmZf86Pu

— 𝐿🦋 (@mitzifabelman) December 19, 2022
It's a horror movie in-the-making
nepo babies waking up to that vulture feature pic.twitter.com/ZJ6bEuoeZ2

— toekneepraysick (@tonypraysick) December 19, 2022
lily-rose depp, maude apatow, dakota johnson and zoe kravitz opening the nymag article at the nepo baby convention pic.twitter.com/NIaQNymh4M

— stan (@orangejulepfan) December 20, 2022
With a name as long as that, we can't argue
the only nepo baby I respect is aragorn son of arathorn and is called elessar, the elfstone, dúnadan, the heir of isildur elendil's son of gondor

— SparkNotes (@SparkNotes) December 20, 2022
Using her powers for good
maya hawke using her nepo baby power to bully the duffers into making robin gay even tho it wasn't the original plan. that's called influence

— mal (@idiographs) December 19, 2022
Admiring the feats of one man
Nate Jones writing the nepo-baby article pic.twitter.com/UytMk07E3h

— Anthony Dominic (@alloveranthony) December 19, 2022
And ending with this sentiment…
I don't mind nepo babies if they're actually talented and are humble. Sure it's annoying af but that's life. Suck it up. Play the game. This industry is a game. If you think it isn't, good luck. https://t.co/QPOJDLML8n

— Owen Lawrence (@OwenOfficialX) December 19, 2022
In our current social climate where so many want to come across as self-made and authentic, it's understandable that no one wants their hard work and efforts reduced to their parentage. However, there is also no question that having a famous parent or two will get you a leg up in any industry you're vying for.
Whether nepotism really indicates that meritocracy is dead or highlights the power of networking and making connections, the debate remains open to your interpretation.
For more reads on the Hollywood scene, head here.
| | |
| --- | --- |
| SHARE THE STORY | |
| Explore More | |