Culture
Gawai Dayak has arrived—here are 4 things you need to know about the cultural festival
Selamat Ari Gawai!
Featured images: @tourismmalaysiade/Instagram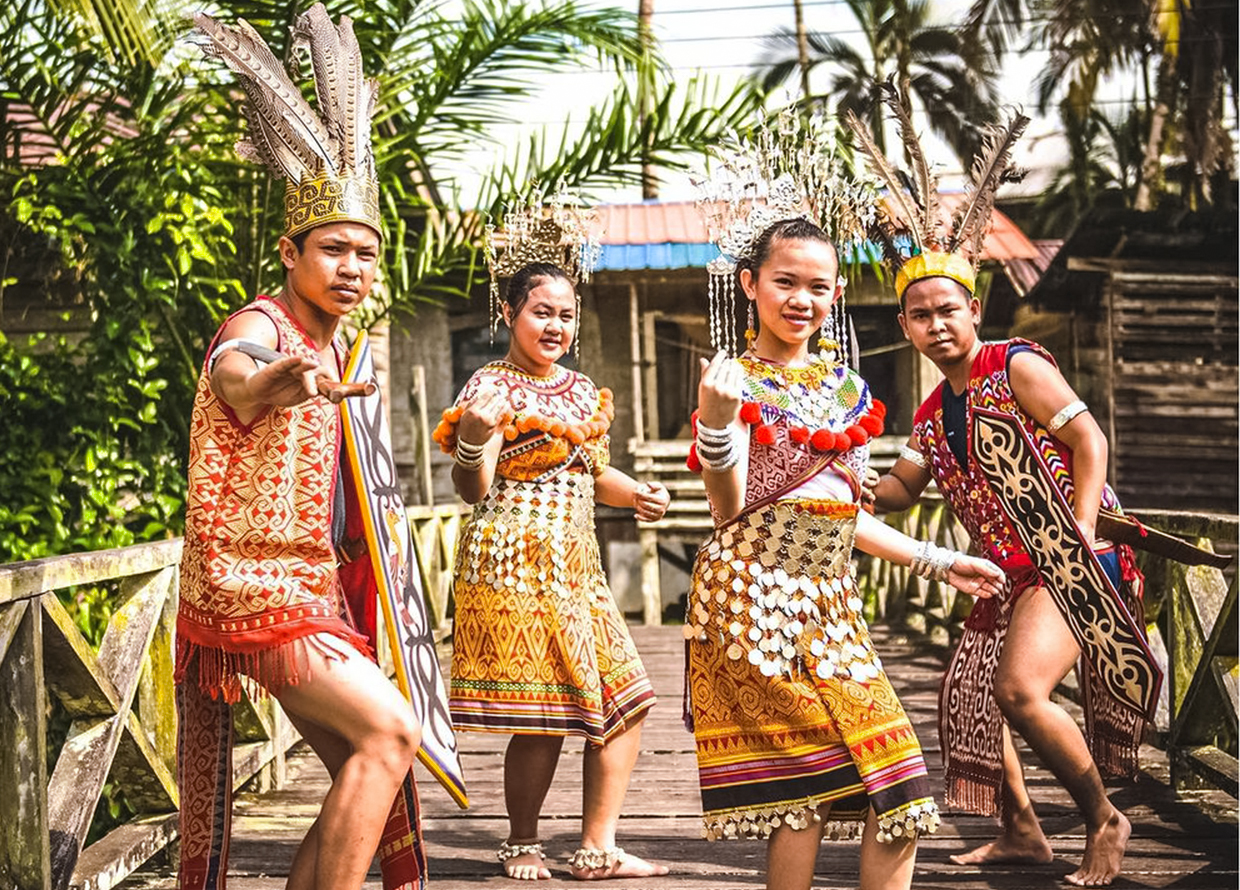 As this month concludes, there's just one thing left on the list that hasn't been ticked off—Gawai Dayak! If you don't already know, Gawai Dayak is an annual celebration held in Sarawak by the indigenous community to honour food harvested on the land. Read on to find out more about the fun-filled celebration.
What is Gawai Dayak, and why is it celebrated? 
Gawai Dayak, also known as Hari Gawai, is a traditional festival celebrated by the Dayak ethnic groups—the Ibans and Bidayuhs—primarily in Sarawak. The Dayak people used to kick off the celebrations after the harvest season in April or May, but it has been marked formally and gazetted as a public holiday in 1964, with the festivities lasting up to a month. 
Essentially, Gawai Dayak is observed to mark the end of the harvest season and to express gratitude to the Gods or petara for all the harvests received during the season. Aside from that, it is also a day to celebrate the spirit of the harvest to ensure that they will continue to get blessings in the future. 
View this post on Instagram
What preparations are needed to celebrate Gawai Dayak?
The Dayak tribes usually start their preparations for the auspicious celebration about a month in advance, with the older generation brewing tuak, commonly known as rice wine. And, of course, what would a celebration be without food? Whether you favour sweet or savoury delicacies, there is always something for everyone! Traditional feasts such as penyaram—a snack sweetened with palm sugar, kuih cuan—a Malaysian version of honeycomb cookies, and kuih sarang semut—a delicacy that resembles an ant nest—are often prepared by the ladies. 
Meanwhile, meat braised in soy sauce, glutinous rice roasted in bamboo, and manuk pansuh—chicken cooked in freshly-cut bamboo stalks—are popular savoury dishes. Nearing the much-anticipated festival, the longhouse will also be decked with the 'Ranyai' tree, which will be set up in the middle of ruai—a communal area in the longhouse—and decorated by the longhouse community with a range of products, including fruits, snacks, and canned drinks. 
View this post on Instagram
How is Gawai Dayak celebrated?
On the eve of Gawai, the Iban community that still practises folk religion will hold miring—a thanksgiving and blessing ceremony to honour their gods, spirits, and deceased ancestors before having a feast together in ruai. At the stroke of midnight, everyone will take a sip of tuak, but first, they will say "Ooohaa" to let others know that the celebrations have begun. To make the occasion more lively, ngetas ranyai will be carried out—where guests and a member from each household take turns doing the Ngajat dance around the tree before picking up all the goods hanging from the tree.  
View this post on Instagram
What are the things to do to enjoy the festive atmosphere? 
Pageant events such as 'Kumang Gawai' and 'Keling Gawai' will take place throughout the month to build excitement before the celebration. As with any cultural pageant, the contestants are assessed based on their knowledge of the culture and traditions, in addition to their physical appearance. What is equally significant is the traditional attire they wear, as well as the accessories they adorn during the event. 
View this post on Instagram
Much like Raya or Chinese New Year, Gawai Dayak is also celebrated by paying visits to each other's homes. This practice is known as ngabang, and it's just the perfect time to catch up with family and friends! Plus, if you have Dayak friends and want to wish them well, you can say, "Selamat Ari Gawai, Gayu Guru Gerai Nyamai," which translates to, "May you live long and have good health."
Read more stories on culture here. 
| | |
| --- | --- |
| SHARE THE STORY | |
| Explore More | |