Amongst many things that COVID-19 has thrown a wrench in the works is weddings. On one hand, couples have had to change their wedding plans or cancel it altogether; some see their funds stagnant due to non-refundable deposits and an on-again, off-again CMCO. On the other, a once-thriving local wedding industry is hard hit by a sudden decline of regular income. Wedding photographers like Grace Tan, founder of Stories.my, felt the same anxiety most business owners did when COVID-19 was officially a global pandemic, with cases rising, and then eventually a partial lockdown. Now, in our second CMCO (for KL and Selangor), Grace shares how she survived MCO, tips for aspiring photographers and similar businesses to stay afloat and more.
ABOUT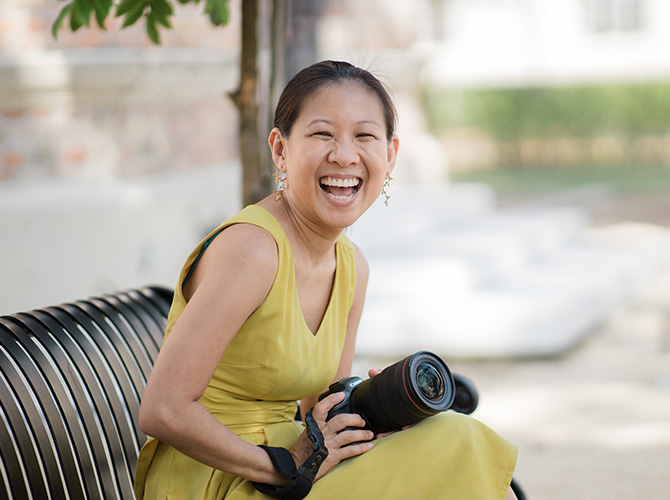 "I've always had an interest in photography—after all, I did a Bachelor of Arts in Film and Television program—but after working as a video editor for many years, that interest grew. Around 2005, I started to dream if I could transition to be a photographer but I didn't have the technical skills nor business sense to launch out on my own. All I had was a second hand Canon EOS 300D, a basic kit lens and a Canon EF 50mm f/1.8 STM Lens. The next camera I bought was the Canon EOS 350D! But I started where I was, and with what I could afford at that time. I learnt my skills online and through photography workshops. My confidence grew and soon, I started my journey as a freelance photographer in 2006. In 2008, I officially registered my own Sdn Bhd and have never looked back since."
---
"The magic of photography that captured me was the ability to still a moment in a split second. You either got the shot, or you didn't."
---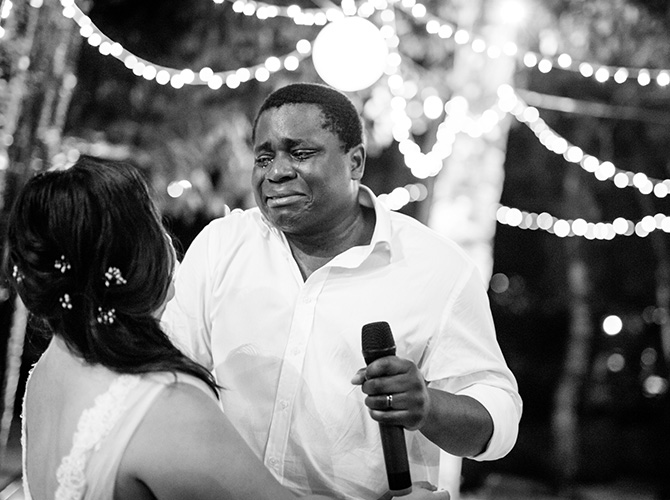 Stories.my is one of the biggest brands when it comes to wedding photography and others—how did it start and what were some of the biggest challenges?
"The year I started, I only photographed three weddings. I knew I couldn't work alone and so over time, I met like-minded individuals who would shoot alongside me. I started like most amateur photographers started—by doing low-paying work, sharing my images often, joining workshops to build connections and blogging. Consistency and relationships with people were one of the keys that helped me progress.
"Attending the well-renowned WPPI Wedding & Portrait Photography Conference+Expo was definitely a life-changing experience that propelled my career though. As a company, we certainly faced many challenges through the years such as finding clients, having partnerships that were not well-matched and so on. People can either pull you up or drag you down. If you don't have the right people on board, the boat can only go so far."
What is the biggest misconception about being a wedding photographer?
"That it's glamourous and fun all the time, especially if we get to travel to beautiful destinations. More often than not, the reality is we're constantly sorting through photos, editing, updating social media or our websites, worrying about where (and when!) the next client will come, reviewing finances and so much more. We're just like most businesses."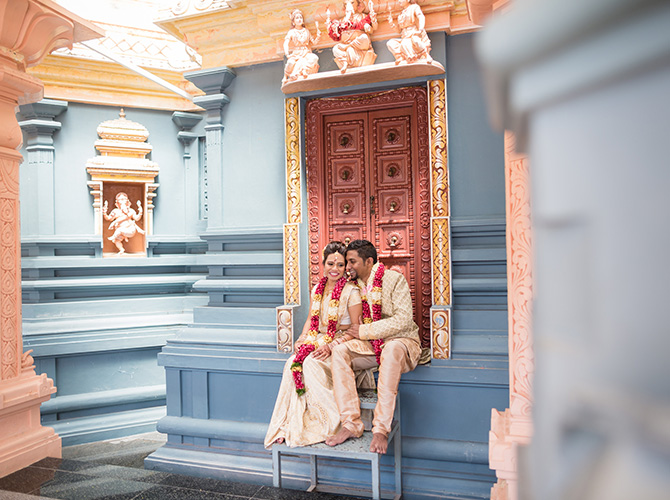 And the biggest assumption?
"That we make a lot of money with just one day of work or wedding shoot. A lot of what we earn goes to covering costs, including investing in the best equipment. Through the years, I've naturally upgraded my cameras and lenses, especially since I have a team that shoots both photos and videos. We have to own multiple camera bodies and lenses—having backup equipment while on a shoot is so important.
"Now I use the Canon EOS R and a whole range of lenses, but the Canon RF 50mm f/1.2L USM, Canon EF 135mm f/2.0L USM, and Canon RF 24mm f/1.4L USM prime lenses are my favourites. The Canon EOS R offers face detection settings that allow me to get accurate focusing; the ability to shoot in extremely low light situations (perfect for a beach reception in the dark!); and a flip screen that allows me to shoot from different angles.
"Back when I first started shooting weddings, I had a basic kit. It felt intimidating when the guests had better equipment than I did! But that wasn't the main reason I upgraded. I had a specific look I wanted to achieve for my photos and investing in good equipment was one of the best ways to do it."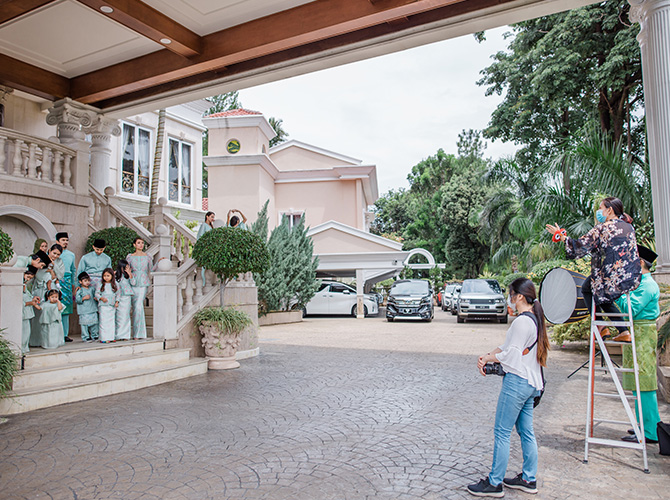 Let's talk about this global pandemic. What was MCO like for you and your team?
"I was reacting just like the rest of the world. I was worried and panicking. Thankfully, we had pending projects for commercial clients to complete and that kept us busy while we brainstormed for ideas on what else we could do. A couple of years back, I had started pivoting my brand intentionally to be more lifestyle-focused, instead of just events and weddings. So, a huge bulk of our work comes from maternity shoots, family portraits, corporate work and more. Diversifying into commercial photography and video production really helped us stay afloat. I'm thankful that we're still able to retain our staff despite the challenging season we went through.
---
"After we stopped reacting in fear, thinking rationally and brainstorming ideas on what to do helped us move forward."
---
How did most of your couples who have already booked a session with your brand react?
"Naturally, we reached out to them and had an open conversation. We supported those who chose to postpone and even helped to work out a new date that suits both parties. In addition, at no extra cost, we offered live streaming services as a value-added service due to the current times. Some chose to downgrade their packages as they changed a full-day event into a half-day ceremony. We're fine with it because we want to try and make things work for them too."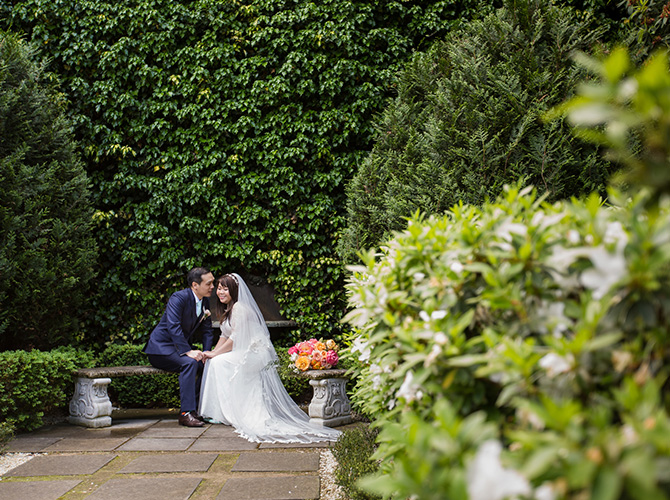 Now that the CMCO is back in effect, have things changed for the wedding photography industry again and how?
"We have clients whose weddings are scheduled for the end of the year and they're feeling a bit nervous and uncertain of what to do. It's hard to plan when they don't even know if they can proceed with their wedding. During this CMCO, vendors are a bit more prepared at least, but we're all just waiting to see if it'll be extended again. There's a lot of uncertainty and disappointment, but we can only hope for the best."
What is the 'New Norm' for the industry and for you, as a wedding photographer?
"People still want to get married but with smaller and more intimate ceremonies, and at unique locations. In fact, some are thankful that they don't have to do the elaborate 1,000-seater banquet where they don't know most of the guests. We're getting inquiries for simpler events with fewer people, which is nice! It actually brings people back to the core of what a wedding is all about—a celebration of love between two people. Besides that, the 'New Norm' for us is shooting with masks on and ensuring proper social distancing."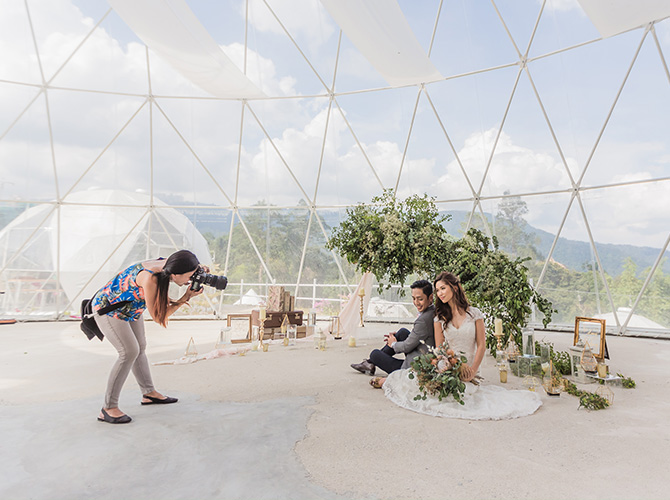 You're also a Canon EOS Ambassador (EA). What is it like?
"It's great! I was really honoured to be given the opportunity. I've been using Canon from the start and so, I have a close relationship with the brand as they've supported workshops that I organised, even when I was a young photographer.
"Having the backing and recognition of a well-known brand has boosted my profile and given confidence to those considering our services. Since I became an EA, I had the opportunity to share my experiences to a variety of audiences, be it at a university or an online webinar. But what I love most about those workshops is getting to know upcoming photographers.
"Getting to know the other EAs is wonderful too. I've made new friendships and strengthened old ones. On top of that, I get to test out new cameras and lenses once they're launched; and if I ever need additional equipment for a shoot, Canon has my back. I also use Canon printers for my client's prints, and the output has certainly ensured that the quality I provide to my clients are top notch."
Any tips for budding photographers hoping to get a start in photography as a career right now?
"Learning photography skills is just the starting point. To be successful, you need to take off the 'artist' hat and wear a 'business' one – learn people and business skills. Learn to market your service to ensure longevity. You don't have to be alone in this journey. Collaborate with other like-minded people or vendors in the same industry. I've partnered with many organisations such as Kaki Canon, Women Photographers Malaysia, Association of Wedding Professionals (AWP), Wedding Professionals Association of Malaysia (WPAM), Weddings Malaysia, Tourism Thailand and countless other commercial brands through the years.
"It's so important to network and be a contributor. I also believe in a few key values: responsibility, excellence and diligence. Work hard, but do things with excellence and a sense of responsibility. This includes actually replying to your client when you promised you would. Many little things that you do will pay off in the long run."
Check out Stories.my via their website and Instagram. To learn more about Canon cameras, visit their website.
| | |
| --- | --- |
| SHARE THE STORY | |
| Explore More | |