Lifestyle
Want to be a wedding planner? Evan Chee of Precious Moments shares her advice
How to be a fairy godmother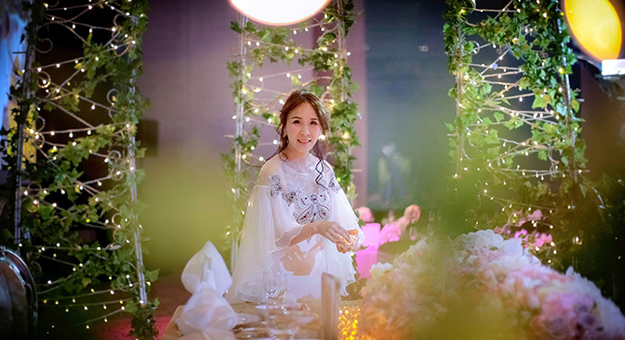 Weddings are a beautiful affair, especially when things go according to a great plan. The highlight is always the couple and these two people can only truly enjoy the day when they know someone is on the ball with everything. Some brides prefer to plan everything (or some of the things) on their own while others love the stress-free luxury of hiring a wedding planner. Being surrounded by gorgeous things and working magic for a happy occasion may seem like a good idea but it's not without its share of challenges. If you've always thought of becoming a wedding planner but unsure of how to start, Evan Chee of Precious Moments has a few pieces of advice.
Hi Evan! How did you get into the wedding planning business?
I've always loved beautiful things and I started wondering how to make it possible for me to witness beautiful moments every day. Then, one day, a friend asked me to help her with her church wedding. People must have liked what they saw because slowly, I was asked to plan other weddings and parties. And here I am.
What does a day in your shoes look like?
A wedding planner always has to be the first person to arrive at the venue, and sometimes the last person to leave. I'd be organising the details of the event with the vendors as well as coordinating the setup for the venue. It's a whole day's worth of work where I probably won't have a chance to sit down for a break till late in the evening.
What was one of the worst experiences you had?
I've had several but the worst was this one time when everything was paid for but the couple called off the wedding. They decided not to get married. It felt quite sad.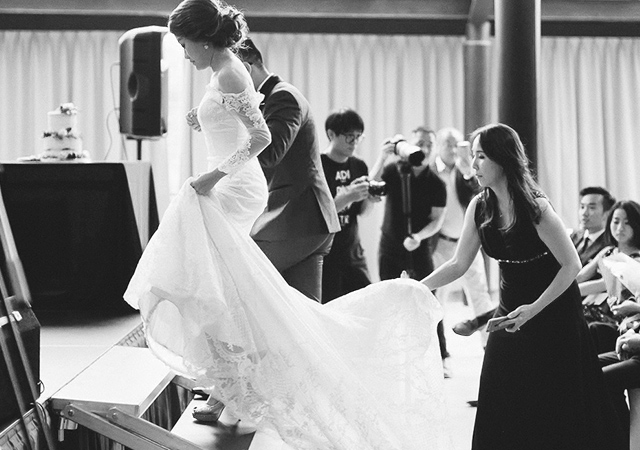 What are some of the challenges you've faced as a wedding planner?
1. Managing work and life balance – It's not the same as a typical 9-to-5 job and it requires a lot of commitment and time. I have gotten texts or calls after working hours – even at midnight!
2. Unreliable vendors – If a client wishes to hire their own, I'd need to ask who the vendors are in case I've worked with them before and they've proven to be unable to deliver at previous events.
3. Keeping up with wedding trends – They change every few months before you know it.
4. Bridezillas – Of course, a bride would sometimes feel a lot of pressure. It's normal.
How do you overcome these challenges?
Let me answer it this way instead. To be a wedding planner, it's important to have a calm personality to face any of these unpredictable situations. You also need to be a good problem solver and be prepared to be a source of comfort.
What else do you need to be a wedding planner? Is it necessary to have any certified qualifications?
I'd say it helps. A degree in hospitality is useful but so are certificates from short-term courses by organisations like International Special Events. But the reality is, it's not necessary if you already possess the relevant know-how of the business such as coordinating, being good with design and colour, networking and so forth. After all, brides depend more on reviews and referrals. But if you're inexperienced and not quite confident yet, taking a course is the right first step.
For those looking to start their own wedding planning business, what's an estimated amount for the capital they should expect to invest?
It depends on the individual. For example, some might want to start with a website (and that will cost more) while others just use Facebook or Instagram (essentially free unless you're going to advertise). Then there's equipment as well. All in all, I'd say between RM10k to RM20k.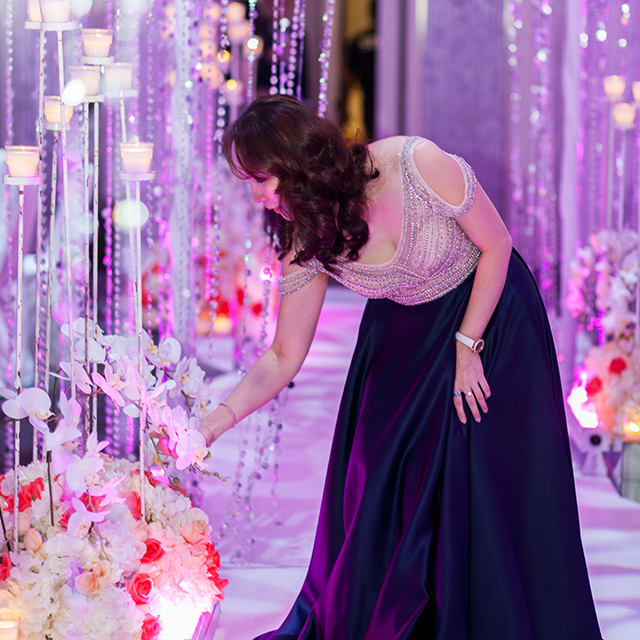 Career aside, let's talk about what the brides want to know. What are some tips you can share for those want to plan the wedding on their own?
1. Learn to multitask. You'll have to be able to juggle your work and planning your own wedding
2. I'd suggest to start researching on themes, vendors and so forth between 18 to 24 months in advance
3. You can opt to pay a wedding planner for consultation. Alternatively, ask your married friends for advice.
A wedding photographer you'd recommend.
I have connections with over 20 wedding photographers and videographers in town and usually, we will choose according to the couple's budget and wedding date. Then we will arrange for the team to meet the couple. If I really have to pick one, I'd say Zung. He's also known as the "Ninja Photographer". I'm personally impressed with his skills and how he is able to capture the right moments. Before the wedding (or shoot), he'd meet the client and get to know their personality first.
A caterer you'd recommend.
One of my favourite caterers is Bucolic Cafe & Catering. Its founder Nicole Sue-Lynn Tong is passionate, experienced and takes pride in creating menus that go beyond taste and style to truly reflect the couple and the overall feel of the wedding – be it for a party of 50 or a huge occasion for 1,000.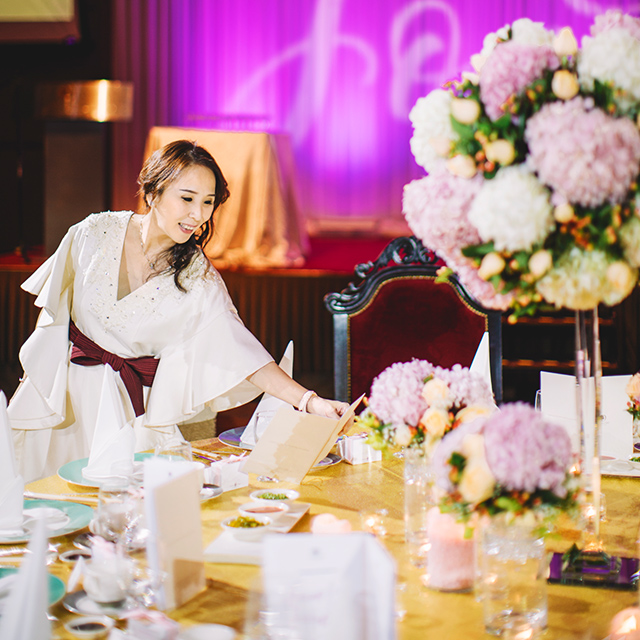 What's one of the advantages of hiring a wedding planner?
Some couples might forget to plan certain things and only realise it when it's too late. Or they might not have a Plan B (or C) in the event an unpredictable predicament arises. A wedding planner will have you covered from A to Z in all matters of the big day, while you have fun, be the star and spend time with the people who matter.
How much should a couple expect to pay for a wedding planner's service?
Between RM5k to RM10k.
Three questions a couple should ask a wedding planner before making the decision to hire him/her.
1. What are the services you offer? Do you offer day-of coordination or full-service wedding planning?
2. Are you available for my date?
3. Do you help out with the Registration of Marriage?
For more info on Precious Moments, find them on their website, Facebook and Instagram.
| | |
| --- | --- |
| SHARE THE STORY | |
| Explore More | |