Besides Squid Game, another popular K-drama drawing in viewers across the globe—having entered the Top 10 of Netflix's global rankings—is Hometown Cha-Cha-Cha. This charming and rustic seaside series, about starting over and the different definitions of love, stars Shin Min-a and Kim Seon-ho.
Shin plays Yoon Hye-Jin, a dentist who follows her head more often than her heart. She takes pride in practising dentistry with integrity, a trait that isn't well-received by her superior in Seoul. When a disagreement about her patient costs Hye-jin her job, she leaves her life of luxury behind and ends up moving to the seaside village of Gongjin.
There, she meets the carefree Hong Du-Sik (Kim Seon-ho), who is popular among the local residents as their go-to guy for help with tasks and during emergencies. As time passes, these two people who are polar opposites find common ground—but the cool and practical Hye-Jin will have to learn to listen to her heart and where it takes her.
Besides the heart-fluttering romance and escapism offered by its coastal setting, Hometown Cha-Cha-Cha has also won over viewers attracted to the show's memorable characters. The residents of Gongjin may disagree from time to time, but they've got each other's back—and that's the beauty of being part of a community. In real life, the cast has been making the news too for their off-screen camaraderie and chemistry.
With a mix of hallyu stars, K-drama veterans and rookies, we've put together fun facts and fascinating trivia so you can get to know the cast better.
Shin Min-a as Yoon Hye-jin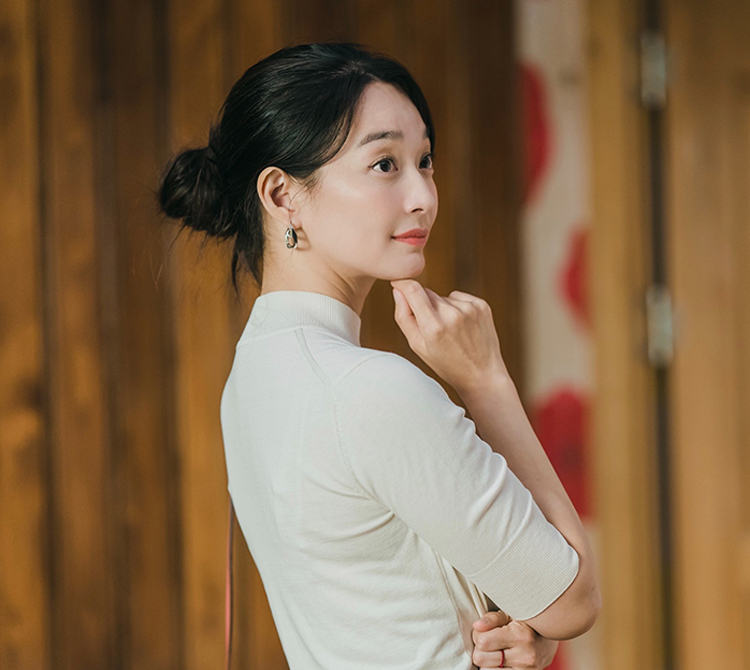 Her character in the series: Yoon Hye-jin is a dentist and material girl from Seoul who tries to make the most of her new rural lifestyle. As she hides her soft heart behind a cold facade, Hye-jin is often misunderstood. She's professional, meticulous, and sympathises with the plight of her patients.
She was also in: You might remember Shin from some well-portrayed roles including Cha Eun-suk in A Love to Kill and Kang Joo-Eun in Oh My Venus. She's been less active these past few years as her long-time boyfriend and fellow actor, Kim Woo-bin, was diagnosed with nasopharyngeal cancer in 2017. He's finally healthy enough to return to acting and they've been cast in the upcoming K-drama Our Blues, which will be the couple's first show together.
Shin was also once a highly in-demand commercial model, having modelled since her teenage years. In 2009, she appeared in a steamy Calvin Klein fashion spread with Hollywood actor Jamie Dornan. She's currently the Korean brand ambassador for Roger Vivier. Remember Hye-jin's beloved sparkly heels that were in the first few episodes of Hometown Cha-Cha-Cha? Bingo: They're from the French luxury house.
Kim Seon-ho as Hong Doo-shik

His character in the series: Hong Doo-shik is known to the residents as Chief Hong for being reliable in any situation. This jack of all trades can do just about everything—barista, food delivery personnel, carpenter, real estate agent… you name it and he'll be there to help. He grew up in Gongjin under the care of his grandfather after being orphaned at a young age.
UPDATE: Following Kim Seon-ho's statement of apology to his ex-girlfriend—who said the actor manipulated her into having an abortion and went back on his promise of marriage—he has been dropped from the 2 Days & 1 Night variety show, as well as all his upcoming projects.
He was also in: Han Ji-pyeong, from Start-Up, is Kim Seon-ho's breakout role. The 35-year-old is also a regular cast member of the Korean variety show 2 Days & 1 Night. Since his acting in Start-Up was singled out for praise, Kim Seon-ho's popularity has been on the rise. It's confirmed that he'll make his big-screen debut in Sad Tropics—a story about an aspiring professional boxer from a multicultural family—and will start filming in November. Kim has also accepted a major role in the movie Dog Days alongside Oscar winner Youn Yuh-jung. It's set to be an omnibus film about various people growing up with their pets.
Before making his TV debut in 2017, in Good Manager, Kim worked for many years as an actor on stage. After graduating from university, he lived in Incheon as he had no idea what he wanted to do in life. During this time, he would run every morning to a nearby waterfall to clear his mind.
Jo Han-chul as Oh Chun-jae

His character in the series: A cafe and pub owner in Gongjin, Oh Chun-jae is still hopeful about reigniting his singing career despite his one and only hit song being in the early '90s. Having lost his wife, he's a devoted single parent to his daughter and often overprotective.
He was also in: If Jo Han-chul looks familiar, perhaps you've seen him in Vincenzo as Han Seung-Hyuk, the CEO of Wusang Law Firm. He was also a hospital patient in the Netflix movie Sweet & Sour. His next role is in Jirisan, the highly anticipated K-drama starring Kingdom's Jun Ji-hyun.
View this post on Instagram
Kim Min-seo as Oh Ju-ri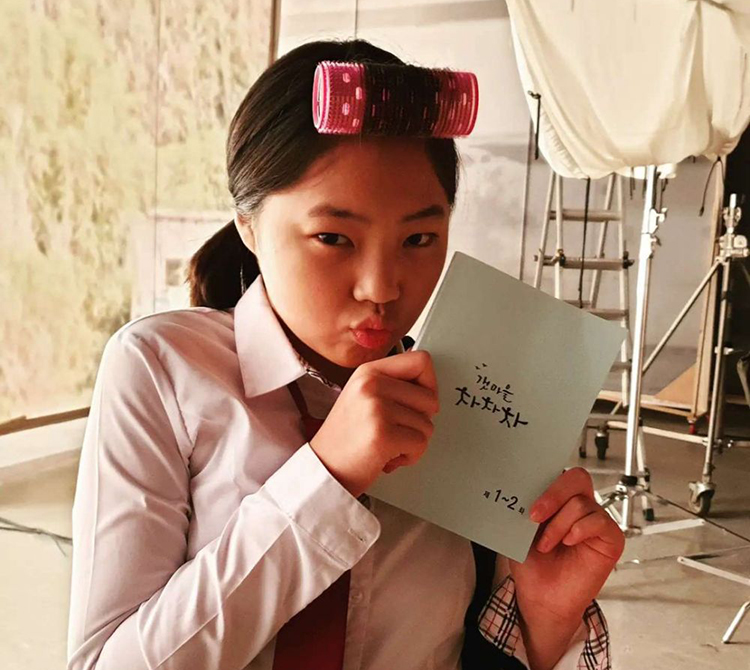 Her character in the series: Kim Min-seo plays Chun-jae's one and only daughter, Ju-ri. Brought up with love by her father and the residents of Gongjin, she's spunky and not afraid to stand up to the adults when they're in the wrong.
She was also in: She may be a fresh face in the K-drama scene, but Kim Min-seo is recognisable to many K-pop fans as a well-liked cast member of ODG Studio, a YouTube channel featuring kids' interaction with adults including K-pop stars.
Isn't she adorable?
Kim Young-ok as Kim Ga-ri

Her character in the series: Grandma Gam-ri is sharp for her age, stubborn and also lonely. She dispenses good advice and looked after Doo-shik when his grandfather died. She is the only one in Gongjin who knows what happened to Doo-shik in the five years that he was working in Seoul.
She was also in: Known as South Korea's 'National Grandma', Kim Young-ok has played many roles in a long and illustrious career. Among the most notable characters in her filmography are Gu Jun Pyo's personal maid in Boys Over Flowers; the head court lady of the imperial family in The King: Eternal Monarch; and Jo-jo's grandmother in Love Alarm.
See more of her charm in this clip from the 'Happy Together' variety show
Cha Chung-hwa as Jo Nam-sook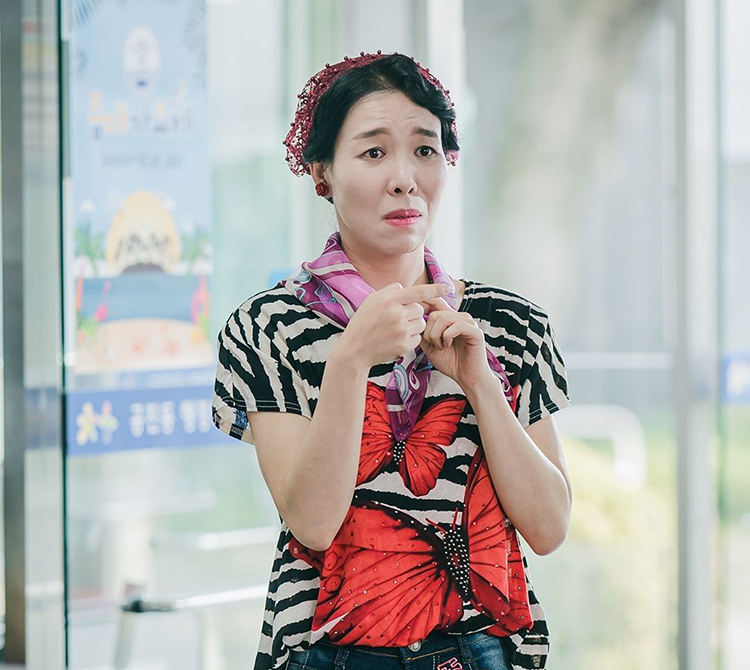 Her character in the series: The bubbly owner of a Korean-Chinese restaurant in Gongjin, she's the village gossip and chairwoman of the shopkeepers' meetings. Unable to keep a secret for more than a minute, anything she hears or sees around her will quickly be made known to everyone in the village.
She was also in: Previously best known for her role as Court Lady Choi in Mr. Queen, she has also made appearances in Crash Landing on You, Hotel Del Luna, Itaewon Class, Hospital Playlist 2 and The Fiery Priest. Before landing roles in K-dramas, she made her acting debut at the age of 25 in theatre productions. Cha has ties with another famous name: Her senior, Yoo Jae-suk, helped her out financially during her trainee days by giving her pocket money.
Lee Bong-ryun as Yeo Hwa-jung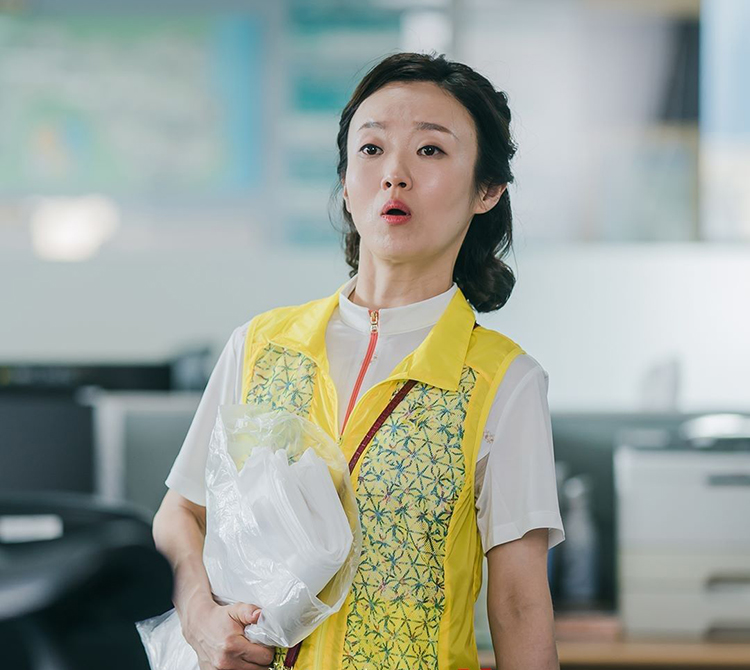 In the series: A divorcee and successful landlady, she is the owner of Yoon Hye-jin's dental clinic, house and other properties in Gongjin. She has a son from her previous marriage and still keeps in touch with her ex-husband, the village's district head.
Seen on: Lee Bong-ryun has an ever-growing filmography, but she's most known for her outstanding work as a stage actor—winning best actress in the theatre category at this year's prestigious Baeksang Art Awards, for her role in Hamlet. A versatile master of the art, Lee's talent is evident too in Kim Ji Young: Born 1982, Burning and more recently, Sweet Home and Run On.
Find more K-drama suggestions and stories here.