Film, TV + Theatre
6 Crazy reality dating shows that we can't believe were real
In the name of love
FEATURED IMAGES: Netflix | Apple TV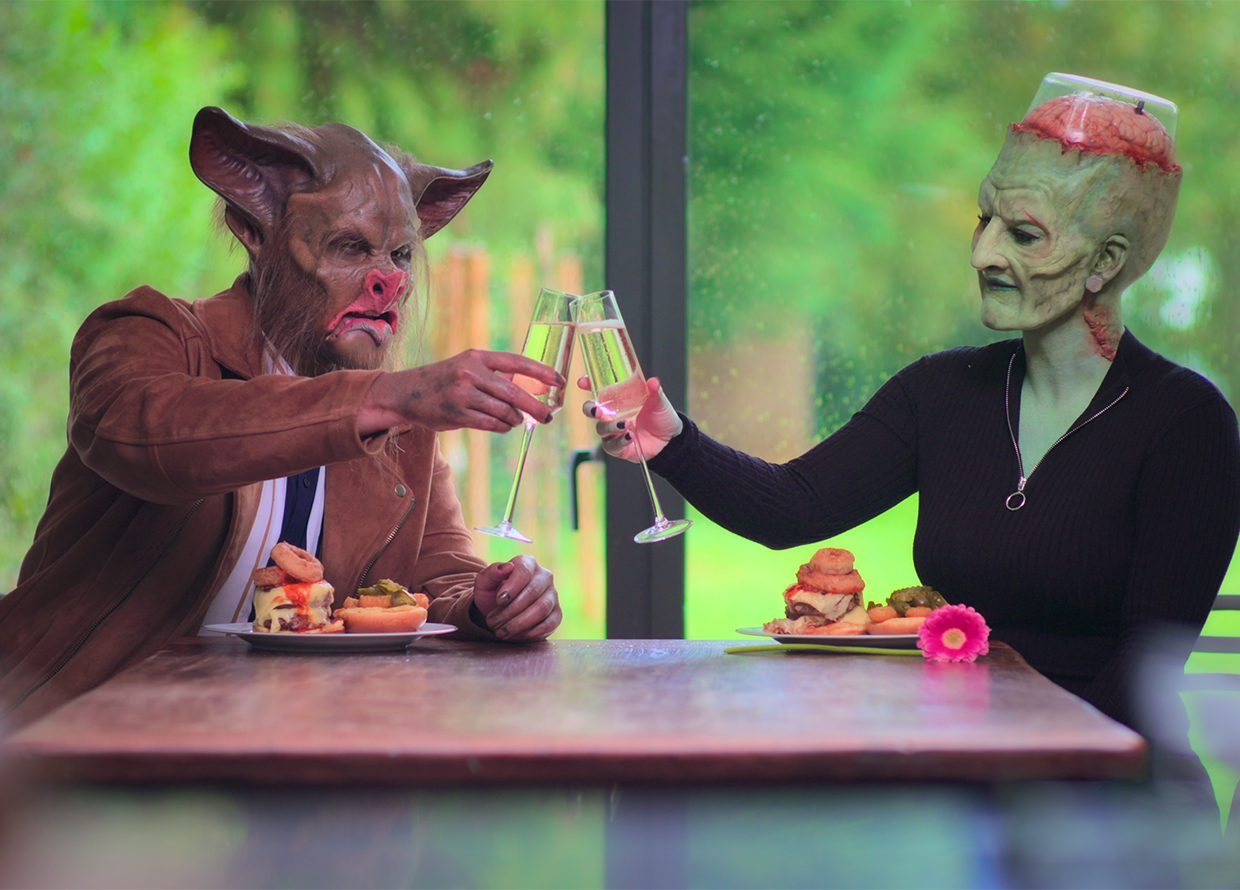 Whether you're in a steady relationship (good for you, I guess…) or a single pringle waiting for your moment of love, there's something about watching other people fall head over heels for each other that gets everyone giddy inside. The pining, dreaded miscommunication, occasional douchebag behaviour and real (?) love at the end makes watching dating shows a satisfying and fulfilling experience.
We just love love but unfortunately, some broadcasting companies take our love to live vicariously through these love birds a little too far. Cue: completely unhinged and morally dubious dating show concepts that feel downright illegal to watch. But like a trainwreck, we just can't look away. 
Ahead, here are six crazy reality dating show concepts that make The Bachelor and Love is Blind look like child's play. Slight spoilers ahead! 
Conveyor Belt of Love
Before there was Tinder, there was Conveyor Belt of Love. If you thought the idea of swiping on someone after judging them for a quick 10 seconds was something that only came about from dating apps, you thought wrong. The ABC dating show premiered in 2010 and had 30 men literally rolling out onto the stage on a conveyor belt to a panel of five women. Like someone who tries to capture your attention with a snazzy bio, the men are given 60 seconds to impress the ladies. If they are, they show an "interested" sign and the men can step aside. If two women like the same guy, he is allowed to choose. Meanwhile, the unsuccessful candidates get rolled away in a hilarious yet tragic show of rejection. The video above is blurry but it still captures the essence of the show perfectly.
Naked Attraction
Arguably the most outrageous and daring dating show on this list, this show brings the bananas and is bananas. In an almost Black Mirror-like setup, single men and women are put into glass cubicles while completely naked. A contestant then judges every part of their body to see whose they are the most physically attracted to and we get some extreme close-ups of brinjals and camel toes—you have been warned! The amount of nudity is not for the faint-hearted but if you can get over the zooms the cameraman is committed to searing into our eyeballs, you can actually learn some useful facts that the show interjects occasionally about human instinct and evolution. Surprisingly (or unsurprisingly), the show is still ongoing and the broadcasting channel even has plans for an even more X-rated dating show this year. Whether that is a promise or a threat remains to be seen.
Sexy Beasts
Before you think it's a dating show for single furries (although we won't deny that they're one of the target audiences), this Netflix series was more than that. In a bid to say goodbye to superficial dating and test their true blind-date chemistry, the daters were transformed with the help of prosthetics and makeup and remained like that throughout the dates. The result? Some weirdly endearing moments between a scarecrow and a dolphin, buffalo and panda and other fuzzy action. While the show had wholesome intentions, the execution ultimately left a weird taste in people's mouths and Sexy Beasts ended in 2021. 
I Wanna Marry "Harry"
We all know him as Prince Harry, Prince of Dukes and currently happily married to Meghan Markle. But in 2014, 12 single American ladies were convinced they were on a dating show to win his heart. The production crew did everything to make the premise believable, from having "Prince Harry" appear on a helicopter whilst being escorted by an entourage of security guards, paying paparazzi to crash dates to even outrightly gaslighting women who had doubts. The bachelor in question was in fact just a normal Englishman who would test the women's love after finding out he was not a Royal. Despite all the efforts, the show was cancelled just after four episodes. However, the concept of a fake Prince Harry on a dating show will remain in our hearts forever.
Chains of Love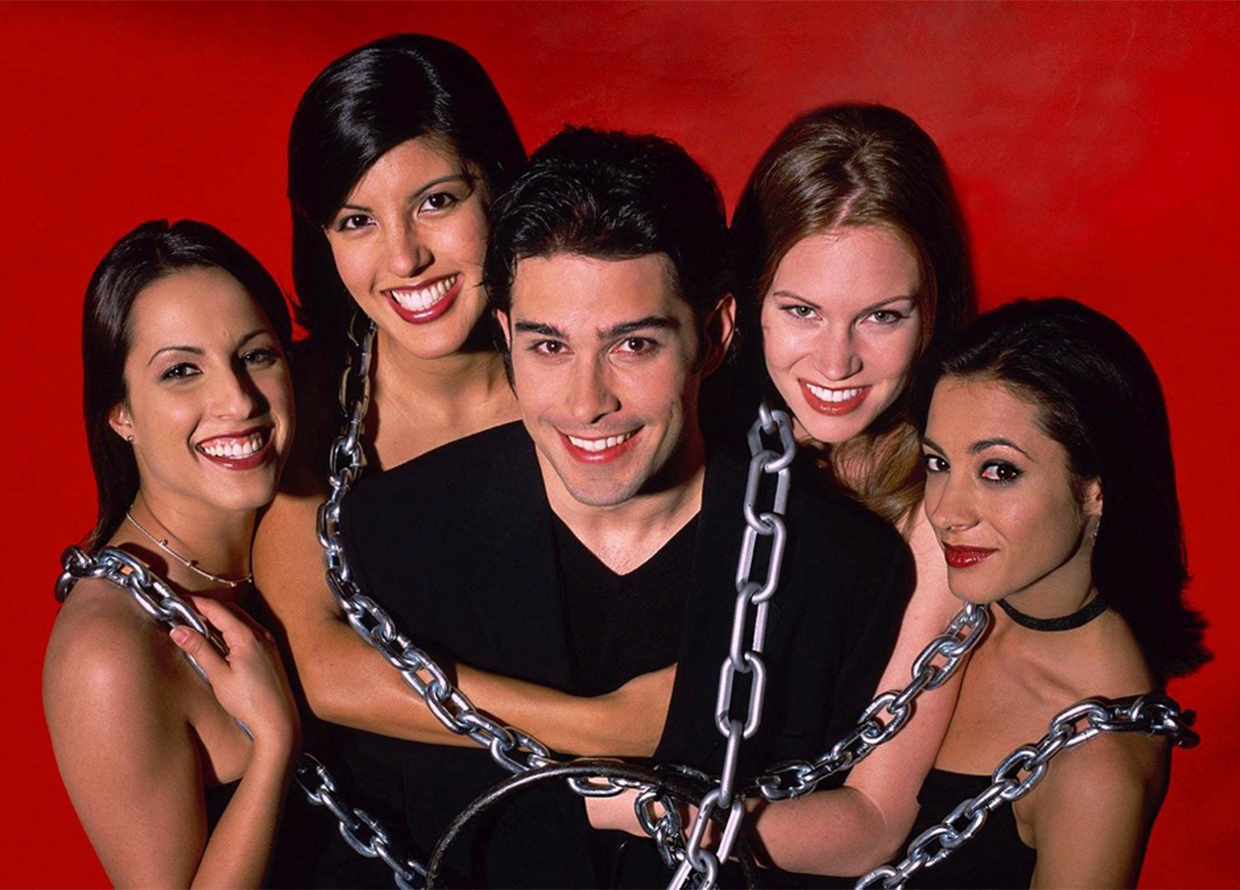 They say distance makes the heart grow fonder but this dating show in 2001 sought to debunk that by having contestants chained to each other for four consecutive days in the hopes of sparking romance. One person chooses four strangers of the opposite sex to be chained together and picks one person to release every day. There's prize money to be won too and the final boy/girl has the choice of leaving with it or staying for love. It's dramatic, awkward and perfectly captured the crazy energy of the early 2000s. 
Milf Manor
When we first read the title, we thought there was no way this was happening. Alas, modern-day TV shocked us once again by exploiting a deep-seated fantasy of teenage boys all around the globe. Currently airing, Milf Manor follows single mothers between the ages of 40 and 60 on a quest to find love in beautiful Mexico. The contestants? Their sons. Before you try to lodge a report, don't worry, the mothers are not encouraged to date their own sons; they're encouraged to date each other's sons who are more than half their age (as much of a consolation as that can be).  Some outrageous moments include the young men performing strip teases with their mothers present and a 'Never Have I Ever' game that revealed one of the moms slept with her son's best friend. Mental reparations are definitely needed. A show full of WTF moments and pseudo-Freudian fantasies, Milf Manor is undoubtedly the queasiest dating show right now.
For more TV show content, head here.
| | |
| --- | --- |
| SHARE THE STORY | |
| Explore More | |