Film, TV + Theatre
21 Lana-approved Twitter memes about 'Too Hot To Handle'—Netflix's new show that's perfect for self-isolation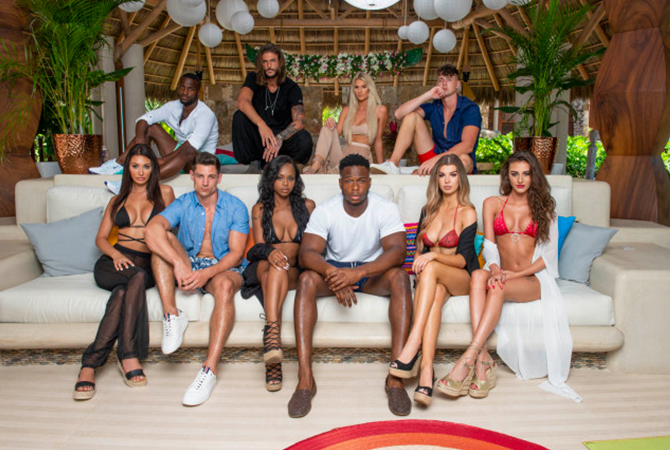 *Spoilers ahead*
Did you watch Too Hot To Handle on Netflix? If you haven't, maybe you should—before scrolling down.  However, even if you haven't started with the first episode, you would still have heard of Netflix's new reality dating show that some would consider to be similar to Love Island. Well, Too Hot To Handle is definitely different. Here, contestants have to refrain from all types of sexual activities for a month. All for the grand prize of $100,00o (approximately RM437,490)!
With eight episodes, Too Hot To Handle is hosted by Lana—a feisty and powerful virtual assistant; also the one that makes and gives all the rules for the contestants to follow. For obvious reasons, not every rule was obeyed. Whenever "coney" Lana speaks, it's almost always bad news. Voice-over narration for Too Hot To Handle was provided by Desiree Burch.
What's the premise of the show? The objective of the competition was clear and simple: teach a group of young and single people to form real connections—instead of mere flings. Throughout the season, the contestants (hello, Francesca and Harry) are given special workshops meant to equip them with skills to genuinely transform themselves.
Of course, to make things a little tougher for them, they are not allowed to engage in any sexual contact—with the initial amount of money decreasing every time someone (well, usually a pair) breaks the rule. Let's just say that "breaking the rules" seemed rather normal throughout the programme. Who knew kissing would cost you $3,000 (approximately RM13,124)?
The contestants were all placed in Casa Tau, a luxury resort in Punta Mita, Mexico. From the 14 contestants, we know that 10 of them ended up sharing the final amount—which was $75,000 (RM328,117). Winners include stars of the show Francesca Farago, Harry Jowsey, Kelz Dyke, David Birtwistle, Rhonda Paul, and Sharron Townsend.
How did the Internet react to Netflix's entertaining new show? Well, the Internet *definitely* reacted—especially now that everyone's self-isolating at hone and practising social distancing.
1.
2.
3.
4.
5.
6.
7.
8.
9.
10.
11.
12.
13.
14.
15.
16.
17.
18.
19.
20.
21.
If you watched Too Hot To Handle, these Twitter reactions definitely bring back a lot of memories—some you might even want to forget. The show was so interesting (and for some, not so smart) that you can't help but binge the entire season at one go. Did Netflix release Too Hot To Handle at this exact time to fire up the season of self-isolation? If that's the case, thank you Netflix; we were truly entertained. There was Tiger King, Money Heist, and now this. What's next?
What are your thoughts on Too Hot To Handle?
For more things to do at home, click here.
| | |
| --- | --- |
| SHARE THE STORY | |
| Explore More | |