Culture
ClassPass Malaysia: The GuavaPass acquisition, fitness trends and tips to start working out more in 2019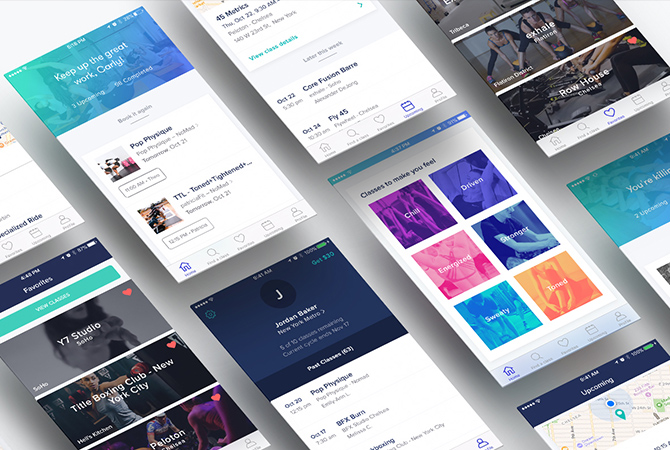 When GuavaPass was first introduced to Malaysia, it came at a good time when everyone was starting to be more conscious about working out and boutique gyms were starting to sprout like mushrooms. Then came ClassPass, giving Malaysians even more options. The service allows everyone to have a variety of different workouts at a similar variety of locations (even outside of the country), which means you can literally work out anytime, anywhere. There was no excuse. The recent acquisition of GuavaPass meant members no longer needed to juggle between two memberships and it meant ClassPass has more in store for 2019. We had a quick chat with ClassPass Malaysia's Country Manager Jessica Ong on their plans for the year, fitness trends to watch out for, and her tips for making 2019 a fitter and healthier you.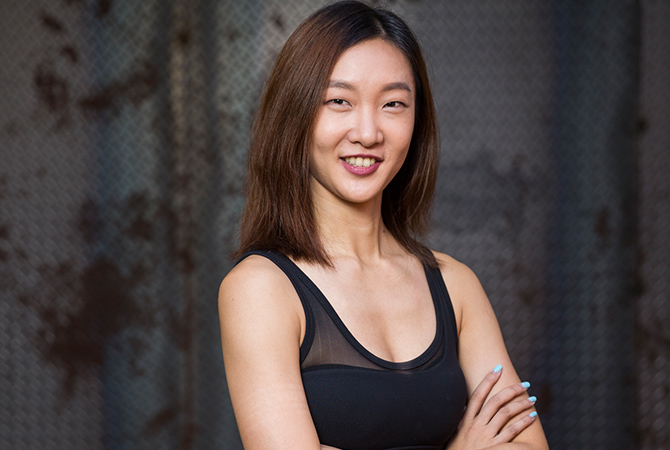 classpass malaysia country manager jessica ong
Hi Jess! Tell us about your role.
As the Country Manager for ClassPass Malaysia, my role is an all-in-one package. We're extremely target driven, and it is my responsibility to ensure these targets are met—most of which revolve around growing our customer base and our studio partner offerings.
Next big question that possibly a lot of people are wondering—how did the GuavaPass acquisition come about? And how will it affect both GP and CP members?
The acquisition was one that was mutually beneficial for both GP and CP so it wasn't a hard decision to make for CP Leadership. There is no direct impact on CP members, except perhaps for the addition of more studio offerings with efforts to get GP studios onboard CP. As for GP members, we will be reaching out to see how best we can get them to give ClassPass a try.
There was so much hype when ClassPass entered the local scene. It has only been a little over three months since its official launch to the public—how has it grown?
While I can't give you exact numbers, I can say that we have surpassed our original targets by quite a fair bit. A very nice surprise indeed, especially for the US Leadership team as Malaysia was really the dark horse in terms of the international expansion efforts.
To follow up on that question, what can everyone expect from ClassPass for 2019—any upcoming plans you could share?
We're always looking to learn and grow. Now that we have a sense of the market and its appetite, we're looking to further reward our customer base. Look out for more competitions and events coming your way.
You're experienced in both the consulting side as well as physically training instructors and helping to establish gyms—how would you describe Malaysia's fitness scene? What is lacking?
You probably shouldn't have asked this question because this is a topic I am particularly passionate about.
Being a relatively young nation, our fitness scene is also understandably still a very "young" one. Fitness is still undervalued here which makes it tough for both studios and instructors alike. We have local talent but it is challenging to attract and develop quality instructors when they are not valued—low pay, no job security, or health benefits, etc. This is not specifically the fault of studios as they too are playing within the realms of a constricted market space, but there is definite room for us to grow.
There is (thankfully) a definite drive towards a healthier nation as a whole with more and more Malaysians beginning to invest in fitness and understanding the importance of doing so.
Next, what would you say are three fitness trends to expect in Malaysia for 2019?
Fitness trends like most other trends are cyclical. In the US, treadmill workouts have come back with a vengeance and are one of the most popular trending workouts now. Workouts such as yoga and Pilates have always been favourites. HIIT and boxing are also two more to look out for.
Any tips for our readers looking to start being more fit and working out in 2019?
Just start. And set realistic goals—if you've never even stepped into a gym before and throw yourself into a workout every day, you are setting yourself up for disappointment. Start small, once a week perhaps and build up to more when you're ready. Remind yourself what a blessing it is to be able to move the way you do. Each workout session is in actuality a reward and not punishment, improving body, mind, and mood. Hold yourself accountable to a workout by inviting a friend along. ClassPass has invested heavily into our invite a friend feature because we understand that it's always easier and so much more fun when you're working out with a friend.
The ClassPass app is available on both the App Store and Google Play. For more info, visit the website.
| | |
| --- | --- |
| SHARE THE STORY | |
| Explore More | |