The most effective beauty products have multiple benefits wrapped in one. This range gives you brightening, hydrating and anti-aging properties by improving the communication between your brain, body and skin.
Do you ever worry that the face cream you purchase, that comes encased within a pretty pink jar, is backed by nothing more than pseudoscience and claims plucked from thin air? We know we do. This is why when we heard about Shiseido's all-new White Lucent range (that does come packaged in very pretty pink jars) being actually formulated from substantial research on grey matter, we were sold.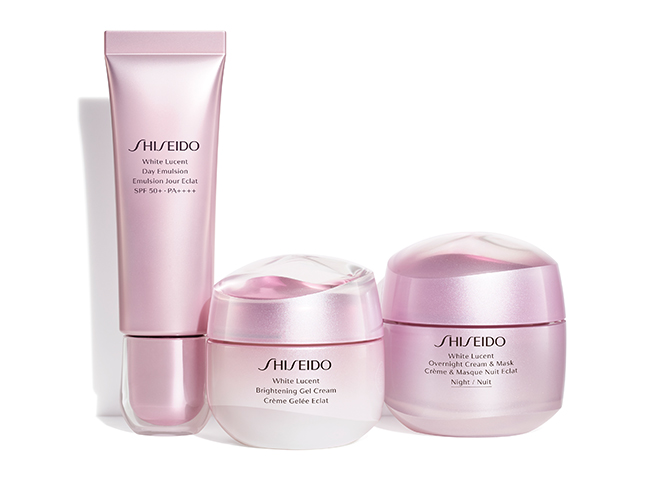 The hero science here is ReNeura Technology+. What is it? Fundamentally, a groundbreaking innovation sparked by the brand's longstanding passion to understand the intricate relationship between brain, body and skin. The White Lucent range works by first prompting the brain to awaken unresponsive skin. Then, it kicks start a rapid response system to skincare and triggers a self-repair process. As a result of this optimised communication between brain and body, skin can react better towards the products you use, will fight back against key signs of aging, and generate radiance from within. It also helps maintain the efficacy of your treatment over time. This is no fountain of youth but it sounds like the next best thing.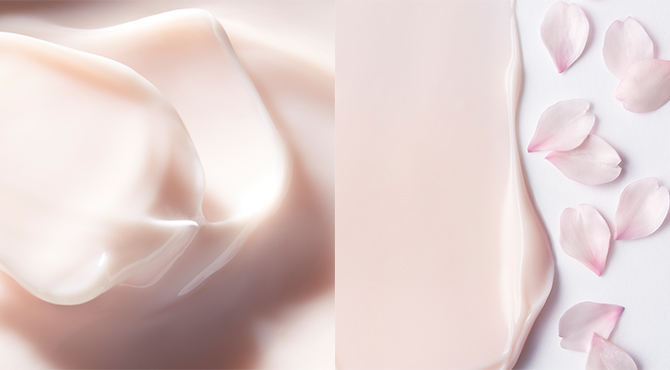 Besides just dishing out a glitzy, technologically impressive solution, Shiseido also makes it a point to help alleviate the problem. The problem in question: dark spots. You probably already knew that your tanning trip to Bali last summer was a mistake after finding new dots to connect on your face. But to go a little deeper than "sun exposure equals dark spots", Shiseido has unearthed that UV rays, in fact, lead to the formation of abnormal blood vessels, which goes on to stimulate melanocytes, a root cause of hyperpigmentation.
Two causes, two solutions. The White Lucent range uses a new Sakura-Bright Complex to suppress the blood vessels through a powerful blend of ingredients* and a process called "melanin crash" to inhibit production of the pigment and prevent discolouration. Notable ingredients include Vitamin C Ethyl, which is a fast-acting derivative of Vitamin C, used to boost radiance; 4MSK, a derivative of salicylic acid that suppresses the synthesis of melanin; and various plant extracts that fight inflammation and promote luminosity.
Those are a lot of claims, time for some stats! According to Shiseido, after four weeks of using the White Lucent Overnight Cream and Mask, 93% say that their skin is bright and hydrated, akin to the effects of having a good night's sleep. The Brightening Gel Cream garnered an 89% satisfactory rating for improved appearance of dark spots, while 94% reported of noticeably more radiant skin after trying the Day Emulsion .
Test the new Shiseido White Lucent range out yourself. It is available from March 2019 onwards at all Shiseido counters nationwide. All products above are free of parabens and mineral oils, allergy tested, non-comedogenic and dermatologically tested.
*Full ingredient list available here.