Take your pick from three rejuvenating facials to shake your skin up this month, from a milk-honey Cleopatra-inspired treatment to a decadent white truffle treat for the skin
White Lucent 'Luminosity' Facial, Shiseido
"Brightening facials are my favourite (next to hydrating ones) as I'm always curious to see if there's any noticeable difference with my skin tone and texture right after—before/after pictures are always a kick, especially if said brightening facials actually do work.
"I've tried Shiseido's White Lucent Facial Treatment once, and I quite liked the subtle glow it gave my skin without drying it out. This time around, the revamped 'Luminosity' facial included Shiseido's new White Lucent Illuminating Micro-Spot Serum in the lineup, so I was keen to see how it fared, especially at the new Shiseido store in Suria KLCC.
"My therapist started out with cleaning makeup and gunk off my face—a cleansing emulsion followed by cleansing foam. Fortunately (for me), I didn't have to get any extractions done as I got a stamp of (skin) approval from her. After patting my skin dry, she applied the bestselling Ultimune serums on my face and eye area, along with the new White Lucent Illuminating Micro-Spot Serum. Next up, a softening mask to literally soften my skin and prep it for the ultrasonic therapy to come.
"This was my favourite part of the treatment: soothing movements from an ultrasonic device that my therapist administered on my entire face, but in careful motions that felt incredibly relaxing. Also, I was told that the device will help my skin better absorb the mask's benefits. She then manually massaged my facial contours with deft strokes, followed by a hand massage that was therapeutic to boot. After a cocktail of moisturise, eye cream and sunscreen, my face was ready to show off its newfound glow." – Loh Wei Yeen, Deputy Editor
Shiseido White Lucent 'Luminosity' Facial is now available at Shiseido stores in Suria KLCC and Sunway Pyramid, and at select counters in departmental stores.
Milk & Honey Moisturising Plus Therapy, Aster Spring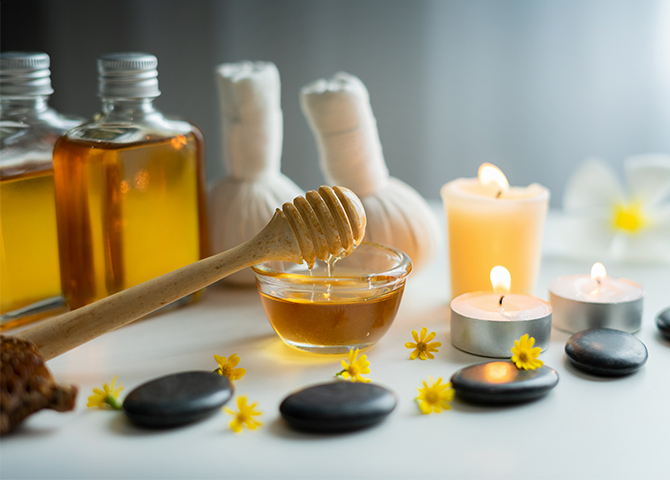 "AsterSpring takes skin food to the next level with their latest Milk & Honey Moisturising Plus Therapy—this time, it involves an Ultrasound machine.
"Designed mostly for skin that's lack-lustre, dull, and dehydrated, the treatment aims to recover it back to its radiant, smooth and moisturised state—with the extra benefit of reducing fine lines and adding antioxidant protection. A quick disclaimer: Due to the use of lactic acids in milk for the exfoliation process, it might not be entirely suitable for sensitive skin but fret not, as the therapist will know best how to adapt the amount of product used to reduce the stinging.
"After exfoliation, a quick steam session and extraction, it was time for the most relaxing part of the entire treatment: the use of an LDM Ultrasound machine from Germany. The machine is used with a highly effective stem cell serum so that it penetrates deeper into the skin while also gently erasing fine lines and wrinkles. Personally, it felt like a really good face massage.
"Next up, a special milk and honey paraffin wax masque from Spain is applied to further nourish your skin. There was a warm sensation spreading over my face, which went quickly from heat to just comfy.
"All in all, did I feel like Cleopatra emerging from her everyday honey and milk bath (actually it's the real inspiration behind this new treatment)? Well, I can't say that my fine lines completely disappeared, but my skin definitely had a glow and it certainly felt reinvigorated. It was just the kind of glow up I needed after a long week." — Rachel Au, Editor
Milk & Honey Moisturising Plus Therapy (with the LDM machine) is priced at RM388 at all Aster Spring salons (excluding AsterSpring Signature where it's priced at RM418).
White Truffle Hydra-Protect Divine Facial Treatment, Bernard Cassière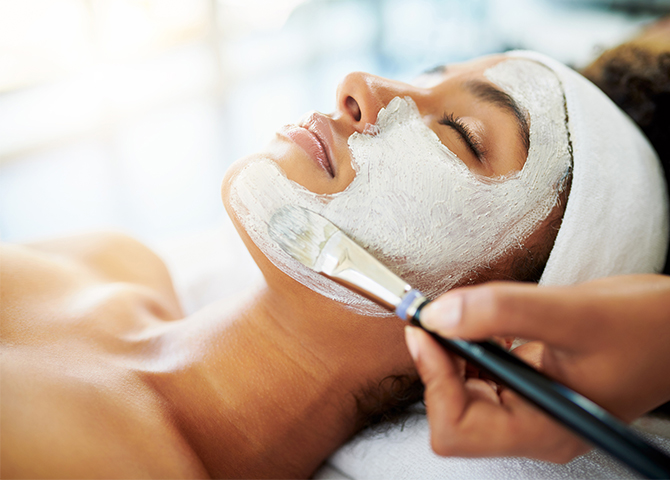 "Those with dry skin—rejoice! I bear news of a delicious facial curated just for you; the limited-edition facial features the seasonal Bernard Cassière 'Divine Treatment' line, containing White Truffle extract for long-lasting hydration, Apple Blossom to soften and protect the skin and Organic Shea Butter to nourish the skin.
"Once you change into the saucy L.T.D. (little towel dress) they provide, you are quickly treated to a foot bath. Shortly after, a little back massage follows and then the facial treatment begins. As a whole, the facial was just an endless string of decadent aromatherapeutic smells, and I was truly well-rested by the end. I found that every step of the way my therapist tweaked the facial to suit my specific needs.
"Aside from accommodating my preference for extra firm massages, what impressed me the most was how she handled my facial extraction—my pesky combination skin used to be incredibly acne-prone and although I've since been on big-boy acne medication to clear my skin, I do get occasional breakouts along my T-zone when my diet goes by the wayside or I get lazy with skincare (don't @ me).
"Further, years of being mercilessly prodded and pinched during facials have conditioned me into resenting extractions to the very core of my being. I braced myself for the worst as my skin had lots of congested pores and a few spots, but to my pleasant surprise, the extraction was so gentle that I wasn't uncomfortable.
"After analysing the condition of my skin, she also added a few steps like an antiseptic lotion after the extraction and an anti-acne tinted moisturiser at the end. Ambience-wise, the salon is comfortable and welcoming but I did find that it could've done with playing their music a little louder as there was some distracting background noise at times.
"Post-facial, my skin had some inevitable redness and swelling from the extraction, but nothing nearly as major as what I'm used to. All of the inflammation and redness subsided after a few days and my skin was looking clear and glowy!" – Redzhanna Jazmin, Editorial Assistant
Bernard Cassière White Truffle Hydra-Protect Divine Facial Treatment is priced at RM268 (for beginners) at L'Alternative Beaute Salon, KL.