If you were one of those who did not manage to completely kick back this past (long) weekend, fret not — give your skin a glow-up with these three facial treatments to turn back the effects of holiday gluttony and excessive late nights.
Sothys Revive Glow Synergy Treatment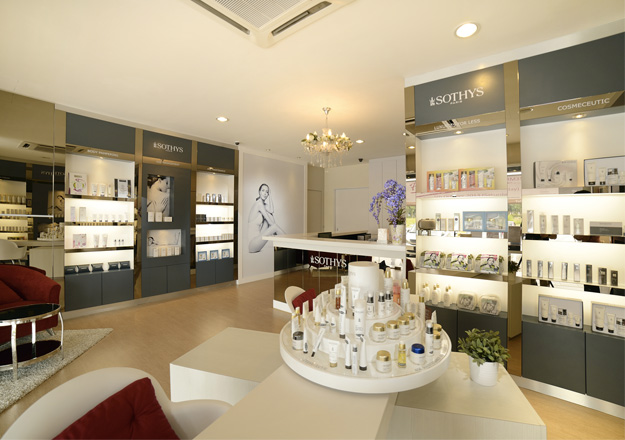 Following the relaunch of their nO2tuelle night range, Sothys has created a unique facial treatment, the Revive Glow Synergy treatment, that's available only in Malaysia. Suitable for most skin types, this is the facial you'll want to make a booking for if it's dull, stressed out skin you're currently experiencing. Lacklustre skin is caused by a combination of internal and external aggressors such as sleep deprivation and environmental pollution. To combat this, the Revive Glow Synergy treatment features the recently launched star product, the Detox Resurfacing Overnight Cream, which contains stabilised Vitamin C to stimulate synthesis of collagen in the skin, and nasturtium extract that gives the skin a much-needed boost of oxygen.
Used as the modelling cream within the treatment, I thoroughly enjoyed the facial massage and the luxurious texture of the cream. While pre-facial saw me walking in with fairly dehydrated skin, a result from a weekend spent in Tioman, post-facial saw my skin plump, dewy and radiant. After all, the Detox Resurfacing Overnight Cream does just what its name suggests. — Cai Mei Khoo, Editor-in-Chief
The Sothys Revive Glow Synergy Treatment costs RM290 for 1 hour and 30 minutes. Available at all Sothys Malaysia salons.
AsterSpring Power Connective Skin Therapy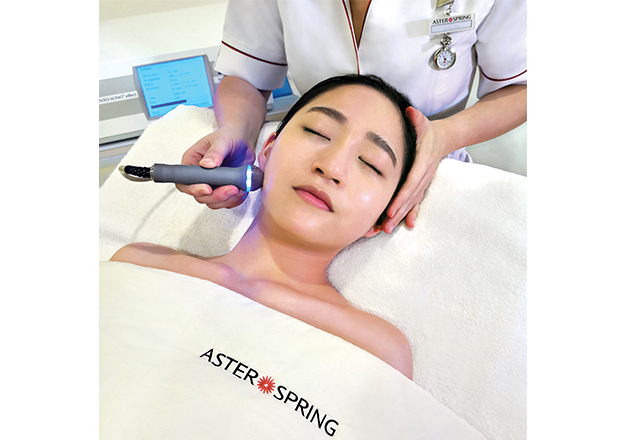 The secret to beautiful skin starts with a great foundation and I don't mean the makeup kind. I mean your skin's connective and muscle tissues. If they're strong, your skin will be able to withstand any damage due to environment and time factors. If they're not, your skin might look dull, dehydrated, and prone to ageing. That's where AsterSpring's new Power Connective Skin Therapy comes in. It's meant to reconnect these tissues to build back a strong foundation, helping to speed up skin cell energy with tightening and lifting effects.
Personally, that's what I needed. Being constantly in an air-conditioned room has left my skin high and dry. The facial did wonders to rejuvenate it but above all, it was absolutely relaxing. The spa therapist first began with a double cleansing followed by an exfoliation using the Dermalogica Multivitamin Thermafoliant. After gently applying the Power Oxygen Essence, it was time for the main event: Using an ultrasound machine to help penetrate the Lifting Serum into the skin while strengthening the connective tissues. It felt like a delicate massage that was so comfortable I fell asleep almost immediately. She finished up with a toner, moisturiser and sun protection. I left with my skin feeling dewy, radiant and renewed. — Rachel Au, Lifestyle Editor
The Power Connective Skin Therapy by AsterSpring costs RM438 for 55 minutes. Available at all AsterSpring outlets.
Shiseido White Lucent Glowing Goddess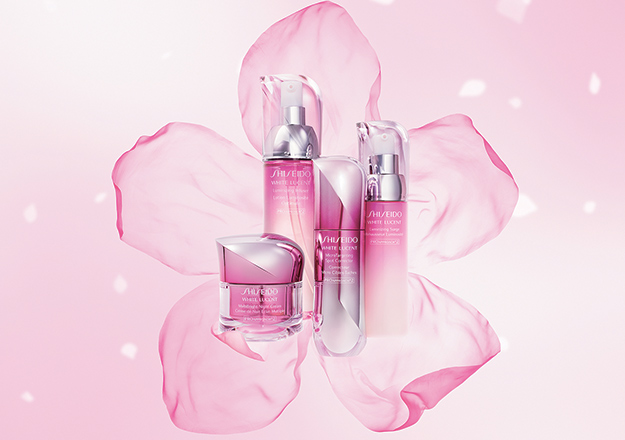 If you're looking a whitening facial treatment that will leave your skin looking brighter (especially after all the hectic traveling the past weekend), try Shiseido's new White Lucent Glowing Goddess facial treatment with the addition of the new White Lucent Brightening Skincare Powder. This new "skincare powder" allows for 24-hour brightening for a smooth finish, giving your skin a flawless, radiant base.
Post cleansing, the facial started with an essence-rich brightening softener, the White Lucent Luminizing Infuser to prep my skin for all the goodness to come. Then, a cocktail of serums and concentrates was applied for targeted action — from dark spot minimising to skin strengthening. Before the massage, the White Lucent Power Brightening Mask help saturate my skin with a copious amount of whitening (and hydrating) ingredients for a good 15 minutes. The massage right after was a therapeutic treat to boot — my beauty therapist used an ion device to massage my face in circular motions along with the White Lucent Brightening Massage Cream to 1) improve micro-circulation, 2) lighten dark spots, and 3) reduce dullness. What I like was the final step: After applying White Lucent Brightening Toning Lotion on my skin to make sure my makeup stays on all day long, a dash of White Lucent Brightening Skincare Powder was patted allover for a head-turning glow. — Loh Wei Yeen, Fashion & Beauty Writer
The Shiseido White Lucent Glowing Goddess facial treatment costs RM190 for 90 minutes. Available in Shiseido counters at departmental stores nationwide.
| | |
| --- | --- |
| SHARE THE STORY | |
| Explore More | |