If you're prone to breakouts and your skin looks like an oil slick by the time mid-day hits, chances are you're a big fan of clay masks. What's not to love—they detoxify your pores, reduce excess shine, purge your breakouts and tighten your face right up! All you have to do is slather them on, leave them to dry and rinse, right? But here's where it gets tricky—you're probably using clay masks wrong without realising it.
Today, we're delving into all things clay—from how they work to how to use them, here's everything you need to know.
What is a clay mask?
A clay mask is a face mask formulated with clay—there are many types of clay used in skincare, and the difference between each type comes down to their mineral composition.
When looking for a face mask, it's important to keep the type of clay in mind. The exact amounts of silicone oxide, aluminium oxide, potassium oxide and calcium oxide affect the texture and effects of the clay, so it's important to look for a clay that is suited to your skin type. Here's a guide to help you navigate the different types of clay masks:
Green Clay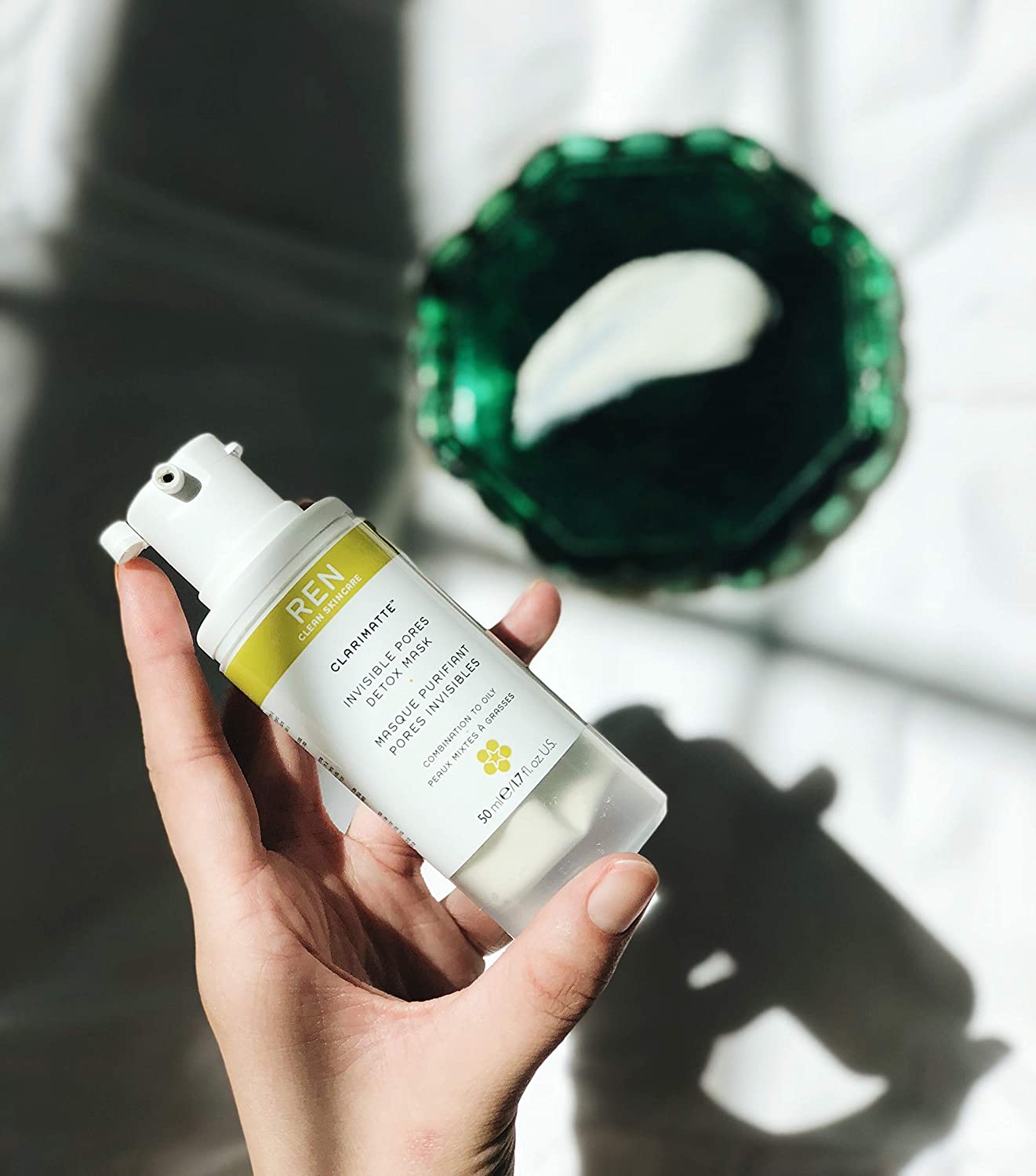 Green clay is one of the most common types of clay you'll find in skincare. Primarily composed of volcanic ash and the mineral, Montmorillonite, it is sometimes called sea clay, bentonite clay or Montmorillonite clay. It's high in minerals, which makes it super effective at absorbing excess oil and purifying the skin. Unfortunately, this quality can be a double-edged sword; it can be a little too harsh for sensitive and dry skin types. However, it is perfect for oily or breakout-prone skin that is in dire need of a detox.
Try: Ren Clean Skincare Clarimatte Invisible Pores Detox Mask
Kaolin Clay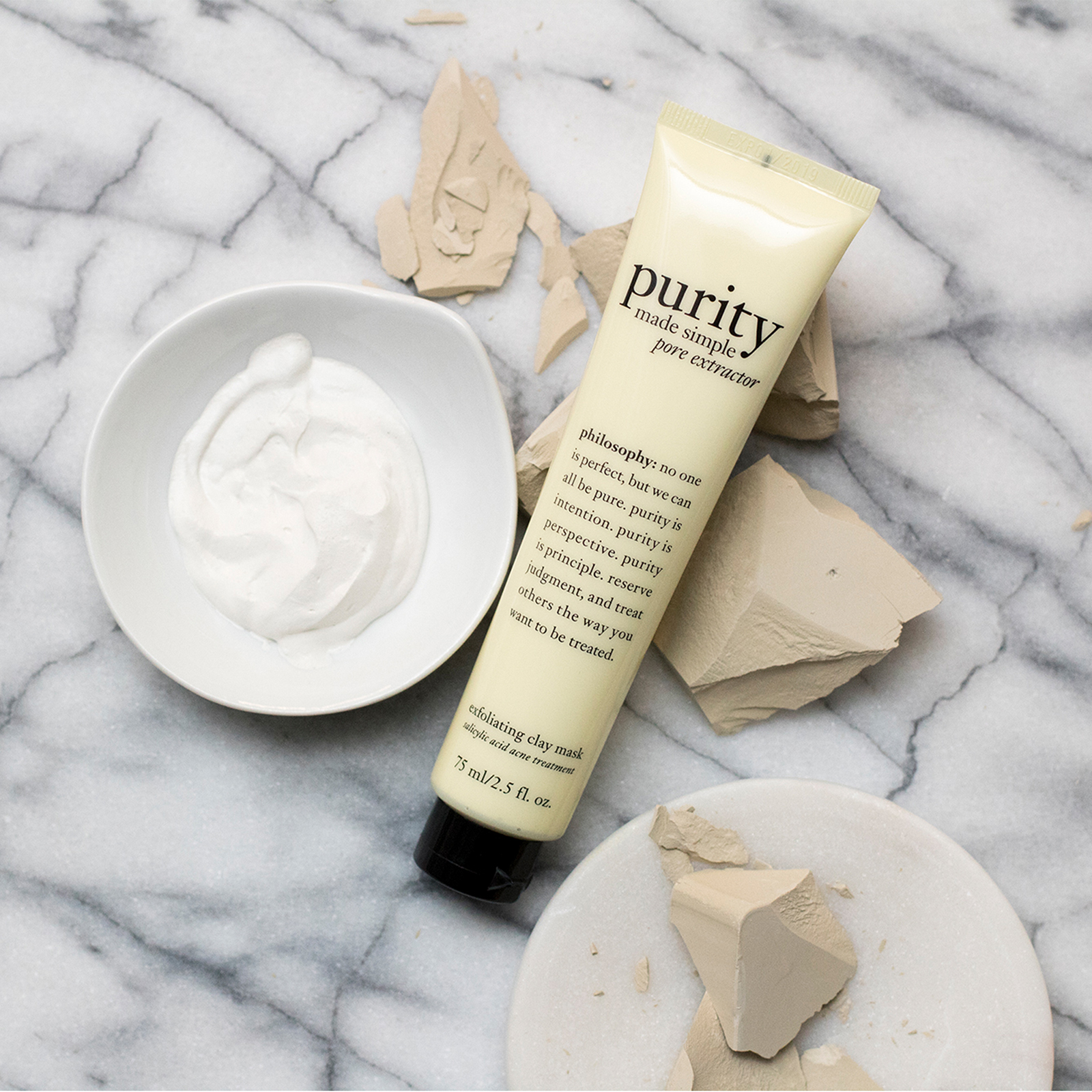 Kaolin clay, or white clay, tends to be a favourite among skincare brands and enthusiasts alike. It's the most gentle of the clays, and although it is less oil-absorbent than its green counterpart, it's the most suitable for sensitive skin (or dry skin). Not to mention, it's also antiseptic and anti-inflammatory, so it'll help heal your skin while it purifies it. It can come in a few different hues such as red, purple, yellow, pink or blue, with each type possessing its own individual properties.
Try: Philosophy Purity Exfoliating Clay Mask Tube
Red Clay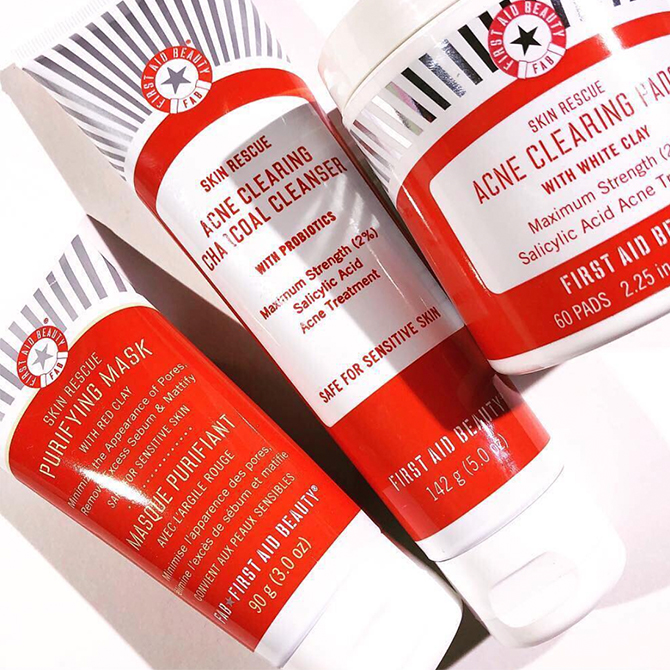 The vibrant hue of red clay is attributed to its high iron oxide content, and it is best suited for balancing, toning and purifying. You'll actually find this natural hue in a lot of makeup, but in face masks it works to absorb excess sebum, reduce irritation and redness, brighten the complexion and purify the pores. It's a great option for pretty much any skin type and it works a charm to give your skin a nice perk-up.
Try: First Aid Beauty Skin Rescue Purifying Mask with Red Clay
Purple clay
A type of kaolin clay, purple clay is commonly found as a colourant in makeup. However, sometimes, you'll find it in your face masks—it works well to smooth and purify skin, but it's best suited for dry skin types thanks to its lower oil absorption.
Try: Elemis Superfood Berry Boost Mask
Yellow Clay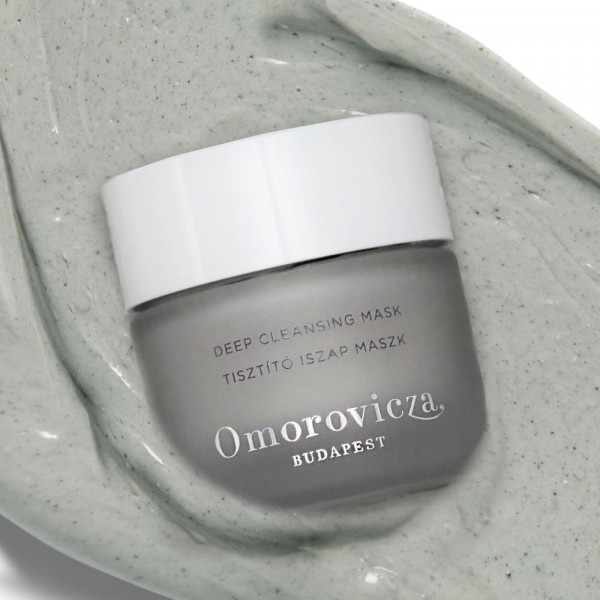 All of you people with combination skin out there—this is the clay for you. Yellow clay contains less iron oxide than green clay, which gives it its sunny hue. Apart from the colour, this quality also makes it less irritating on the skin. This way, you'll get a good balance of oil absorption and purification without risking a breakout on the more sensitive parts of your face.
PS: If you have more mature skin, this mask will work great for you too!
Try: Omorovicza Deep Cleansing Mask
Pink Clay
Pink clay is a wonderful mix of white and red clay, which allows it to reap the benefits of both. Deep cleansing sans the irritation makes this the ideal choice for sensitive or dry skin. The benefits don't end there, either—it also helps to refine and brighten the skin as it smoothes.
Try: Sand + Sky Australian Pink Clay Pore Refining Mask
Blue Clay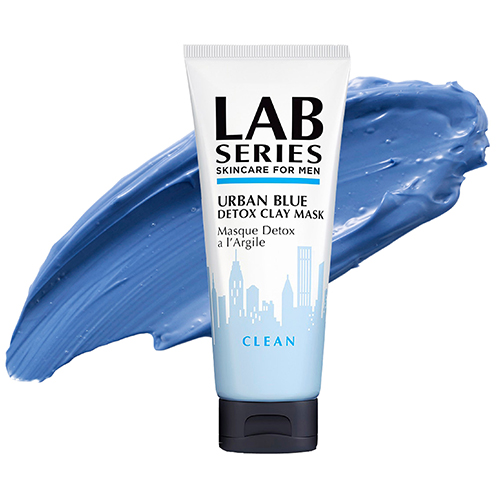 The rarest of all the clays, this gentle clay is as hydrating as it is effective. It's one of the few that truly suits everyone, and the best part? It's a natural anti-pollutant too. Yep—not only does it purify and invigorate your skin, it protects it against external aggressors too!
Try: Lab Series Urban Blue Detox Clay Mask
How do they work?

At the core of it, the minerals within the clay are behind the effects you experience when masking up. When wet, the molecules in the clay swell and binds to water, sebum, and impurities in your skin. As the mask dries, the likes of water and oil are drawn out of your skin and absorbed by the clay, which is what gets rid of all of your excess sebum. In some cases, this effect can make your pores temporarily shrink.
In addition, with water and oil, the clay draws the impurities and dead skin cells towards the surface, which is why your skin may break out after use. No need to stress, though—these breakouts will subside as long as you treat your skin accordingly. Just make sure you're not whipping out the clay masks before a big event!
How do I use them properly?

First things first, you'll want to exfoliate before applying a clay mask to reap the maximum benefits. Using a chemical or enzyme exfoliant, or non-abrasive physical exfoliant to gently remove dry flakes and dead skin cells will allow the mask to work more efficiently.
Next, when scooping the mask out the tub, make sure you're using a clean brush or spatula. Using your fingers will deposit bacteria in the formula—the last thing you'd want in your skincare routine. Then, you'll want to smooth an even layer onto your skin and leave it on for around 5-10 minutes.
The key here is to make sure that the clay mask doesn't dry completely on your skin: As long as your mask is damp, your skin is able to take in all the beneficial minerals and effects of the clay. As it begins to dry a little, your blood vessels in your skin are stimulated while it cools and contracts. This is fine for a little while, but once the mask begins to feel tight and dry on your skin (and possibly itchy), you're actively losing moisture from your skin. As soon as you begin to feel the mask cool, you should be heading for the sink.
Wipe the mask off in circular motions with a wet washcloth soaked in lukewarm water. You absolutely want to make sure you've got every last nook and cranny of your face clean—that means check your brows, nostrils and hairline for any pesky bits you may have missed out. Finally, to finish off, simply follow up with your regular skincare (moisturiser is the key here) and you're good to go.
For more skincare stories, click here.
| | |
| --- | --- |
| SHARE THE STORY | |
| Explore More | |