As you age, your skin begins to lose moisture; or, rather, it loses the ability to retain it effectively. Suddenly, your moisturisers are no longer quite doing the trick and it seems like you're misting on the hydrating spray every other hour. The drying effect doesn't even necessarily happen with age—if you're prone to sunbathing, or if your skin is naturally dry, it's likely that you'll have experienced the effects of skin drying as early as your mid-twenties.
Enter stage left: Face oils. The answer to your skincare woes, the saviour to your skin—pretty similar to beard oils, but much more unisex. There are a lot of misconceptions about them, so let's start by unpacking those.
What is a face oil?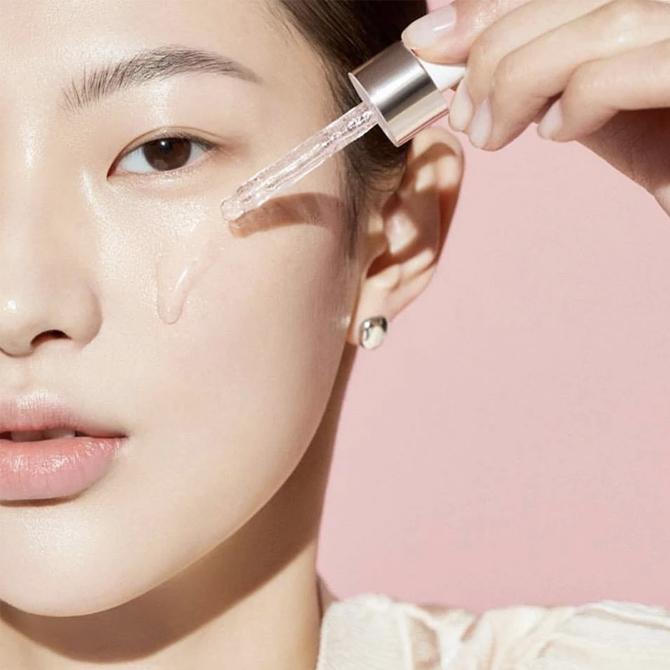 Your skin produces oil naturally (sebum), which keeps it hydrated by sealing in moisture while warding off both wrinkles and environmental damage alike. Too much sebum production can cause clogged pores, resulting in breakouts and acne. In that strain, stripping the face of sebum with harsh cleansers also leads to dryness, which in turn causes the skin to overproduce sebum, causing acne.
On the other hand, insufficient sebum production results in naturally dry skin. And, if natural dryness is not the case, then—like we said—over time (or with excessive stress to the skin through sun damage), your natural balance will be thrown off and your skin will struggle to produce enough of the good stuff. In this case, you need to replenish the oils to prevent damage and ageing: In other words, hydration.
The best way to get it? A good face oil.
How do I use a face oil?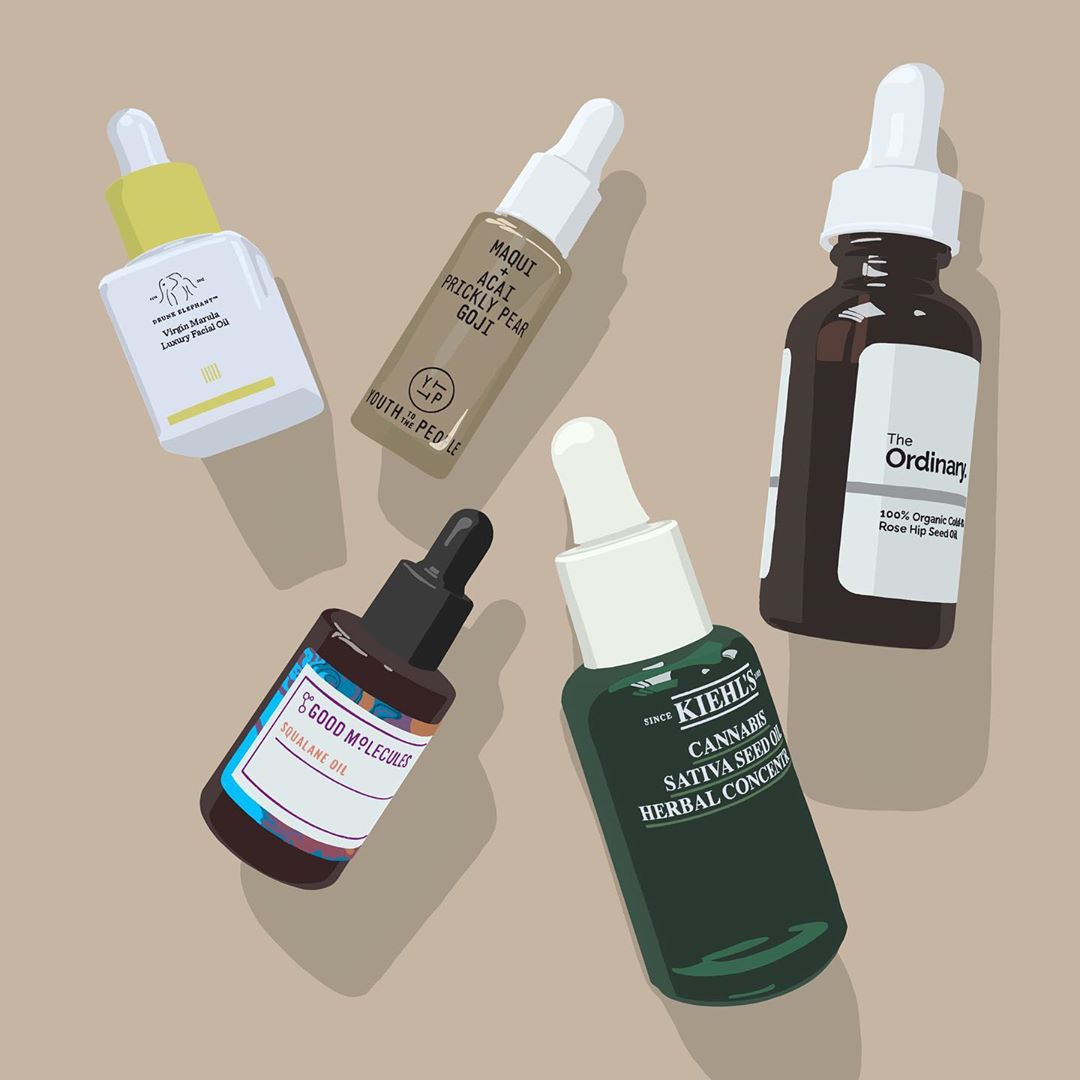 A face oil effectively works as a supplement for your skin's natural oils, providing a hydrophobic barrier that retains moisture in the skin, while acting as a protectant against environmental factors. In fact, face oils don't even necessarily hydrate your face—sure, there's a lot of good stuff in oils that can nourish the skin, and some can definitely deliver on the moisture front, but it isn't a given.
This is why it's important to always, always apply your skincare from thinnest to thickest texture. There's a reason that every recommended skincare routine goes toner–serum–moisturiser, and it all comes down to molecular structure. Think about it this way—face oils are a water-resistant barrier.
So, if you're using it as the first step in your routine, you're potentially preventing the moisture from other water-based skincare products like serums or moisturisers that you've applied over the top from permeating through it to work their magic.
However, if you're applying it the correct way, with face oil being the last step in your skincare routine (before SPF), then you're effectively sealing all the goodness from your serums and moisturiser in. The result? Happy, hydrated skin!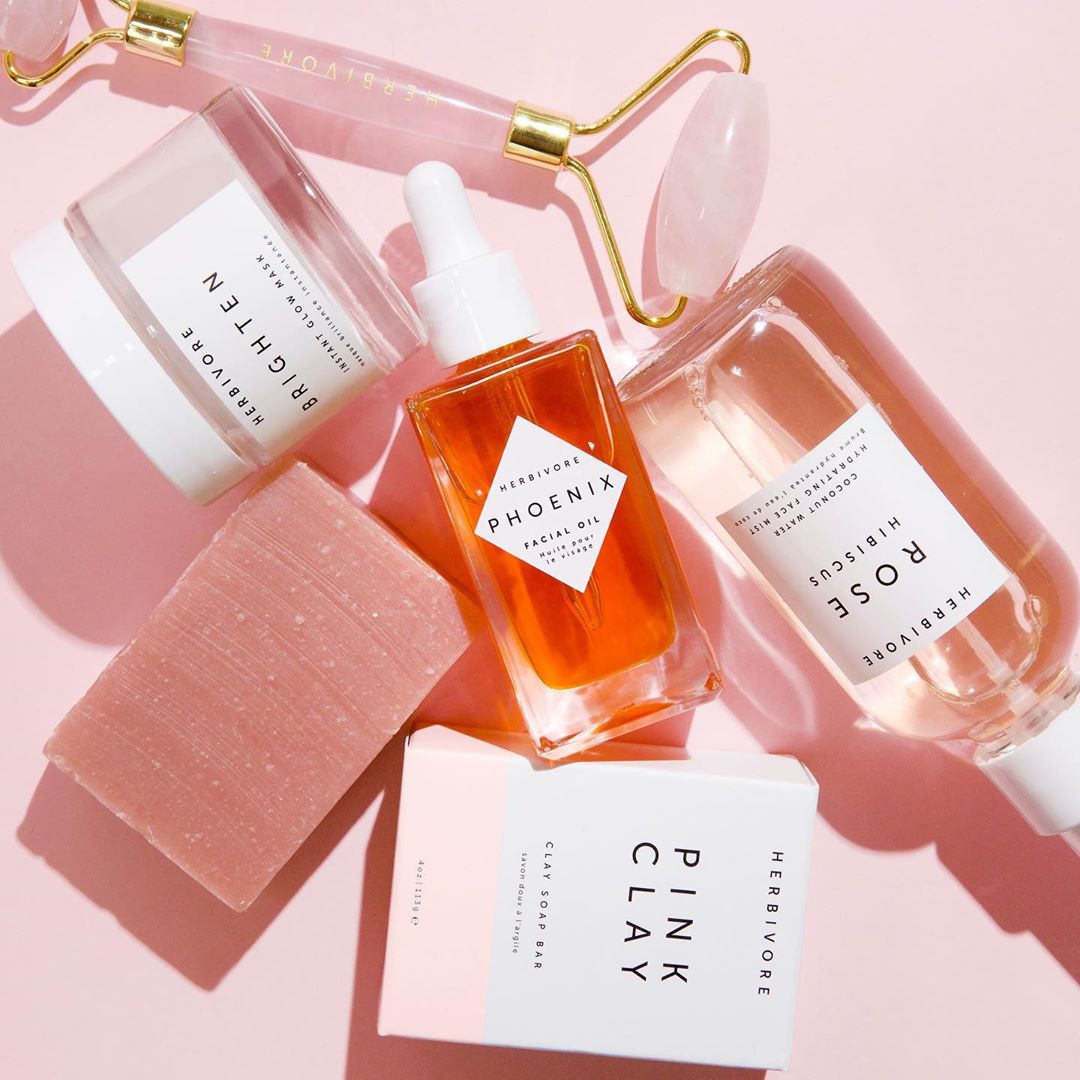 Here's a tip: keep your eye out for oil with smaller (and, therefore, lighter) fatty acid molecules, such as sweet almond oil and avocado oil. They have smaller molecules that are able to penetrate through the barrier of your skin more effectively, and are therefore better equipped to fortify and hydrate your skin.
Plus, as when applying any kind of product, you'll want to make sure that you're starting small. Remember: Using excess product won't give you extra benefits—it'll only leave you greasy-looking and disappointed.
If you're a beginner in this and not quite sure how to incorporate oils into your routine, try using a face oil as a night treatment rather than a day-time deal. They are often quite rich for the skin, and this doesn't translate well aesthetically over the course of the day, especially in this weather. Besides, your skin tends to repair itself at night, and the nutrients from the face oil might do it some good.
How do I choose my face oil?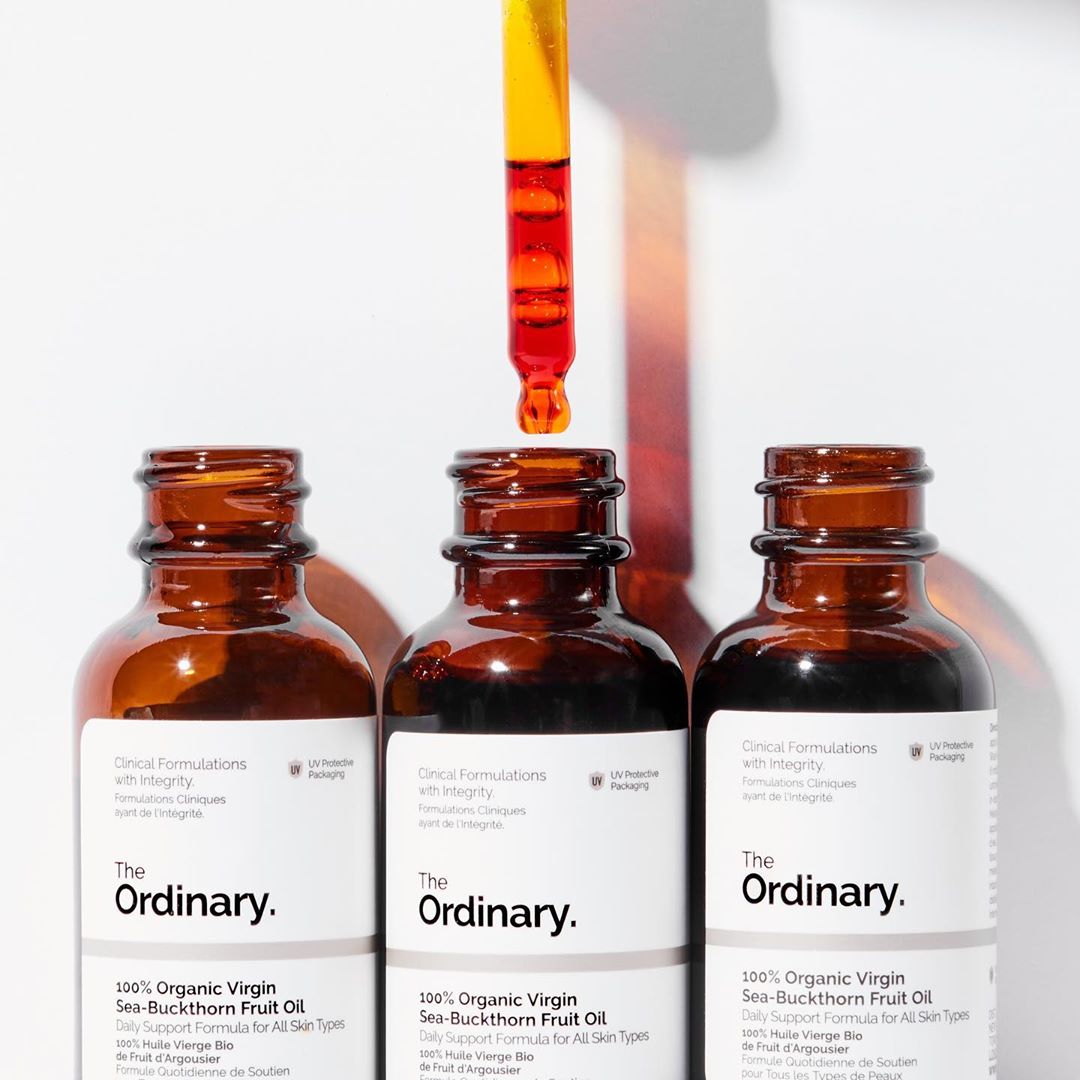 It's likely that you've seen the viral Instagram makeup tutorials that promote 'miracle' face oils that seem to come in every colour of the rainbow. Or, god forbid, they're glittery. Bad news: these are exactly the kind of products you want to steer clear of. Those coloured oils? Full of dyes that have the potential to stain your skin. And the glitter? It does literally nothing; talk about giving 'em the ol' razzle dazzle. So, what should you go for instead?
You could just go classic and go down the pure rosehip or argan oil route. They definitely have their benefits and many absolutely swear by it, but honestly, if you've got skin that is even a little problematic, you might want to consider investing in a face oil blend. There are lots of incredible blends that are tailored to an array of different skin types, from acne-prone to combination and even to oily skin (yes, you oily folks out there can also benefit from the right face oil).
With the face oil blends, you'll want to read through the ingredients list—what kind of base oil are they using? Are they non-comedogenic like jojoba and grapeseed oil? Are they light, yet penetrative and moisturising? Lucky for you, we have a few tried-and-tested favourites you can rely on.
BURO's picks for the best face oils for each skin type:
For dry skin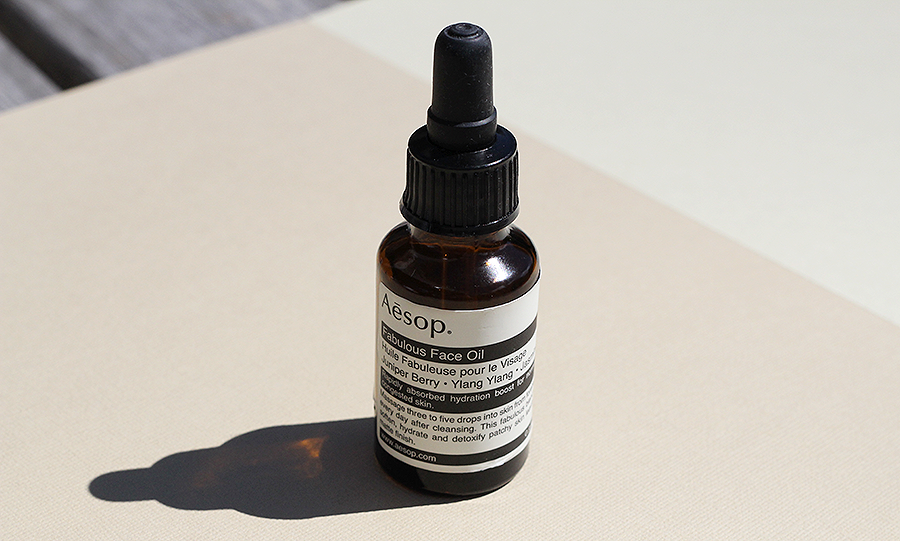 Aesop Fabulous Face Oil: Key oils include macadamia seed oil, sweet almond oil and evening primrose, with a blend of juniper, jasmine and ylang ylang to make for an indulgent scent.
For dry skin with uneven tone and texture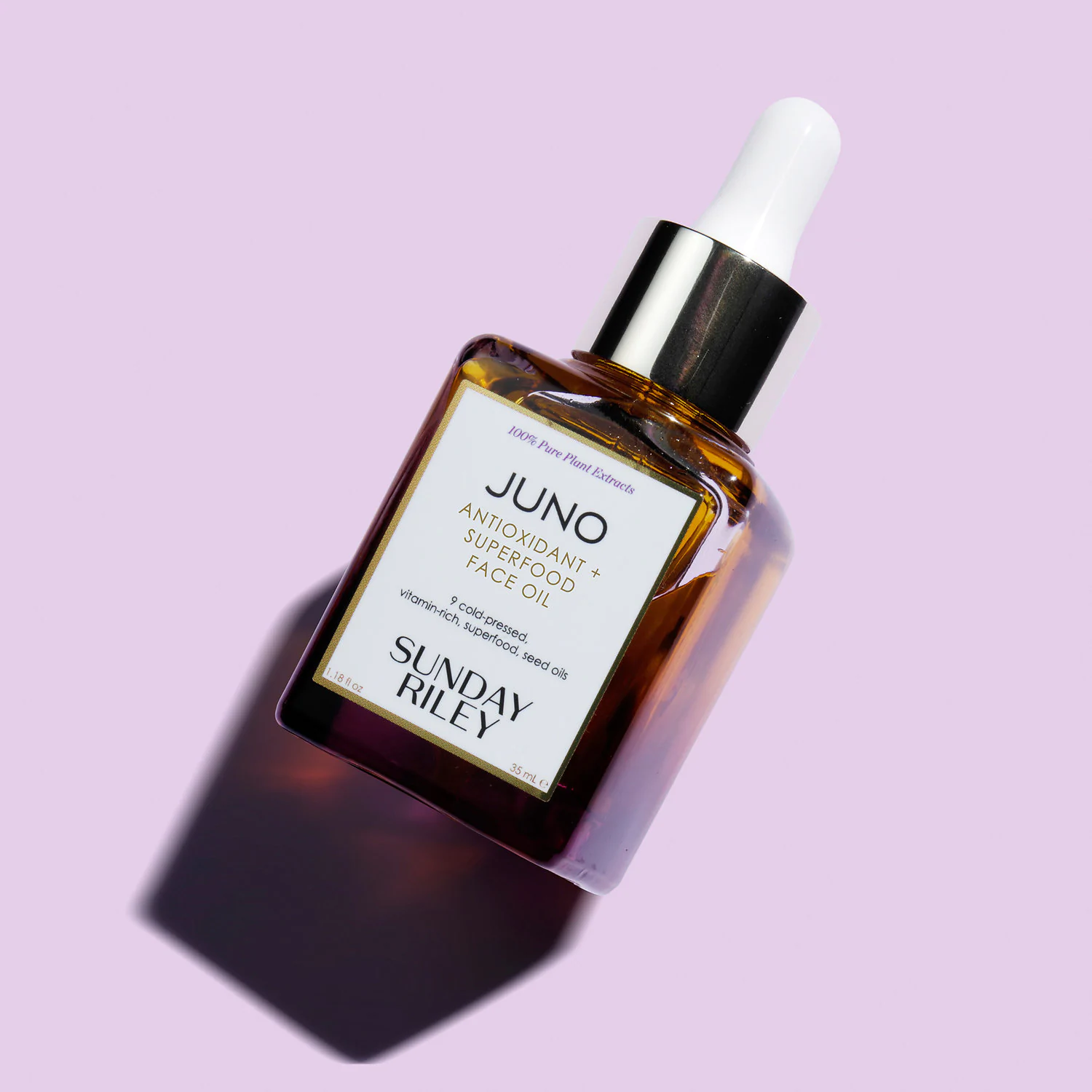 Sunday Riley Juno Antioxidant + Superfood Face Oil: This bestselling oil has blueberry seed oil, cranberry seed oil, red raspberry oil and broccoli seed oil—all packed with antioxidants, essential amino acids and vitamins to hydrate and nourish skin.
For combination skin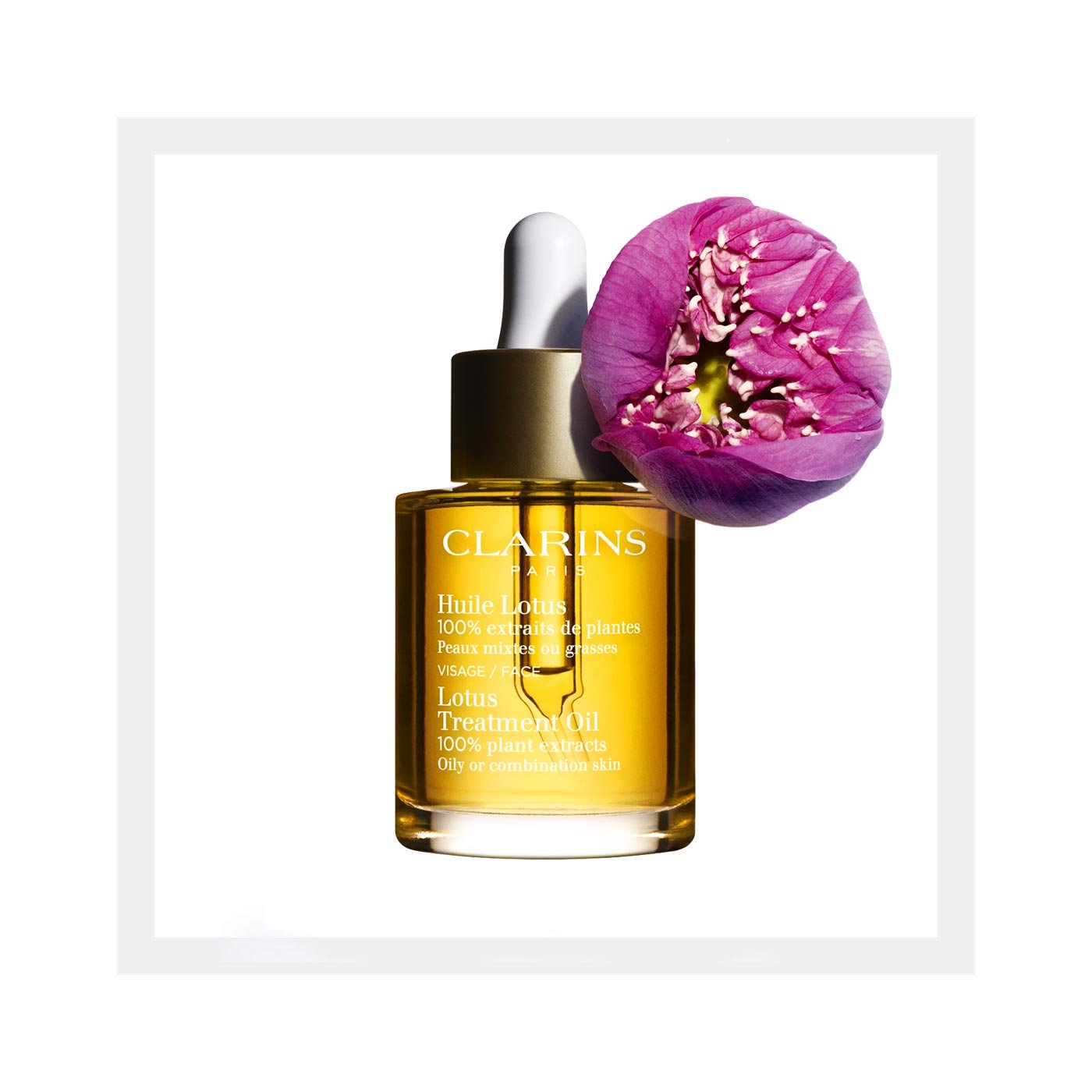 Clarins Lotus Treatment Oil: Hazel seed oil, rose geranium oil and rosemary leaf oil help to soothe skin and reduce breakouts without irritating skin.
For combination skin and no sticky residue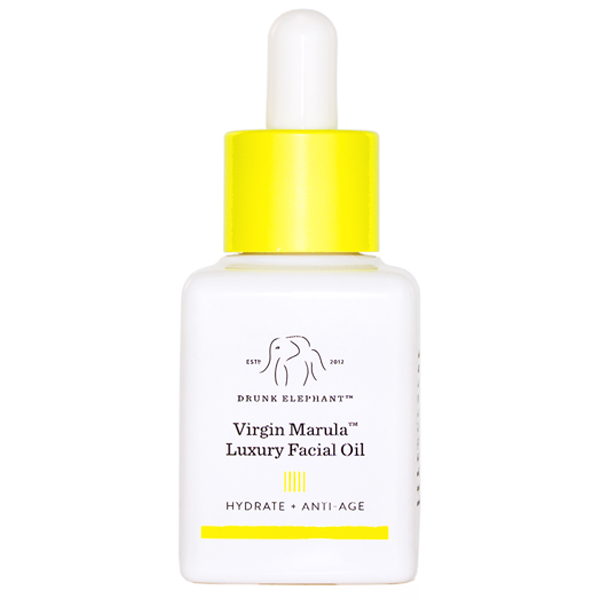 Drunk Elephant Virgin Marula Luxury Facial Oil: Cruelty-free pure Marula seed oil is super absorbable and non-greasy; not to mention it packs a punch with anti-oxidants that work to moisturise and rejuvenate the skin.
For acne-prone and dry skin
Herbivore Botanicals Lapis – Blue Tansy + Squalane Balancing Facial Oil: Don't be startled by the blue tint—this oil's deep hue comes from the Blue Tansy oil it contains. Infused with azulene oil, this oil reduces inflammation and redness while locking in moisture.
For ageing skin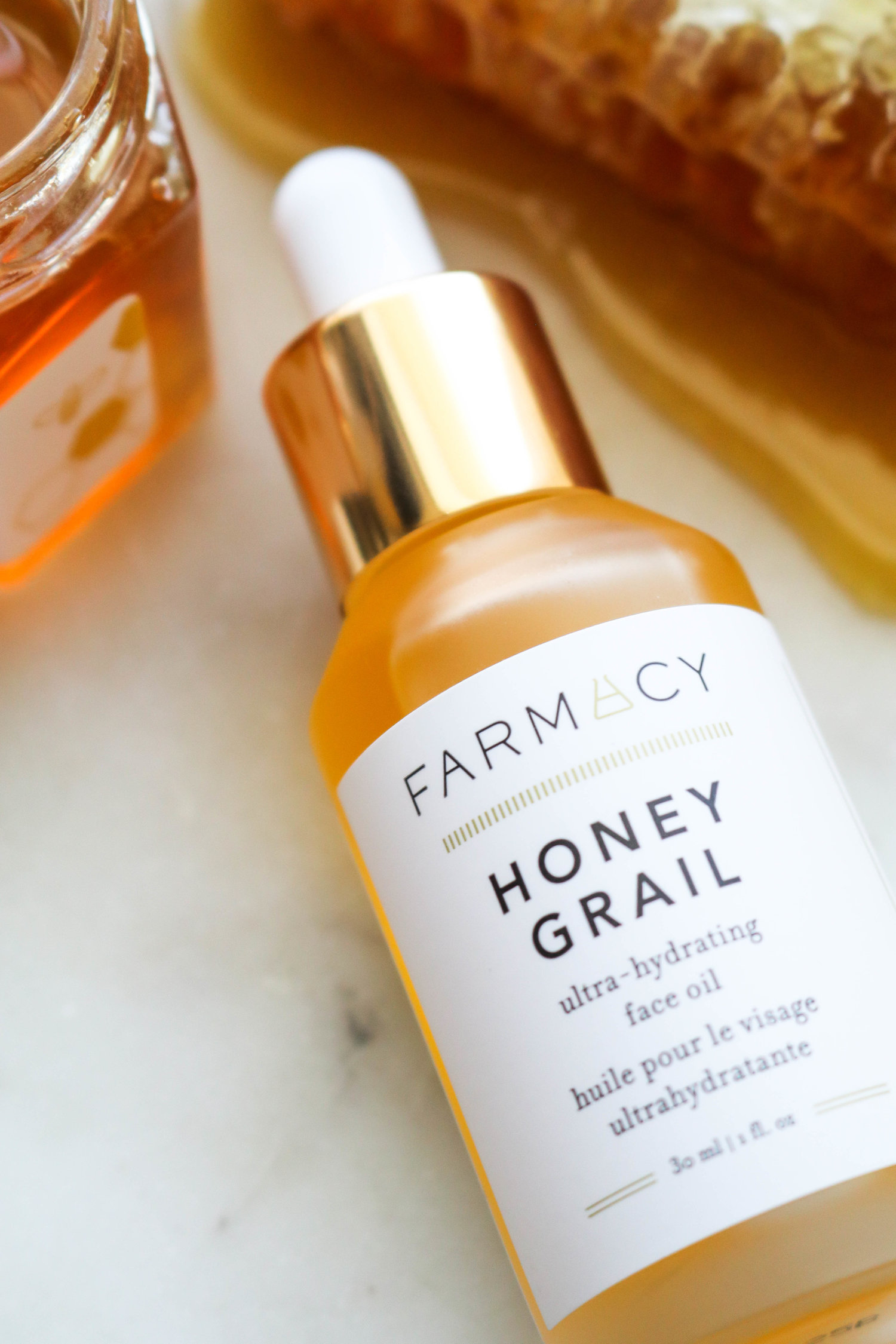 Farmacy Honey Grail Ultra-Hydrating Oil: The anti-oxidant rich 5-flower oil blend is mixed with honey and sea buckthorn, targets dryness, fine lines and wrinkles. The result? Healthy, youthful and glowy skin.
Note: As with all cosmetics, remember to do a patch test before applying it onto your face. This is especially important for sensitive skin—essential oils like tea tree are often used for their anti-inflammatory and anti-blemish properties, but they can cause adverse effects. Do your research and always do a patch test to make sure that the oil is right for you.
| | |
| --- | --- |
| SHARE THE STORY | |
| Explore More | |