Makeup
SFX makeup: 5 Halloween makeup essentials for gory glam
Starter pack
Image: Instagram/@isamayaffrench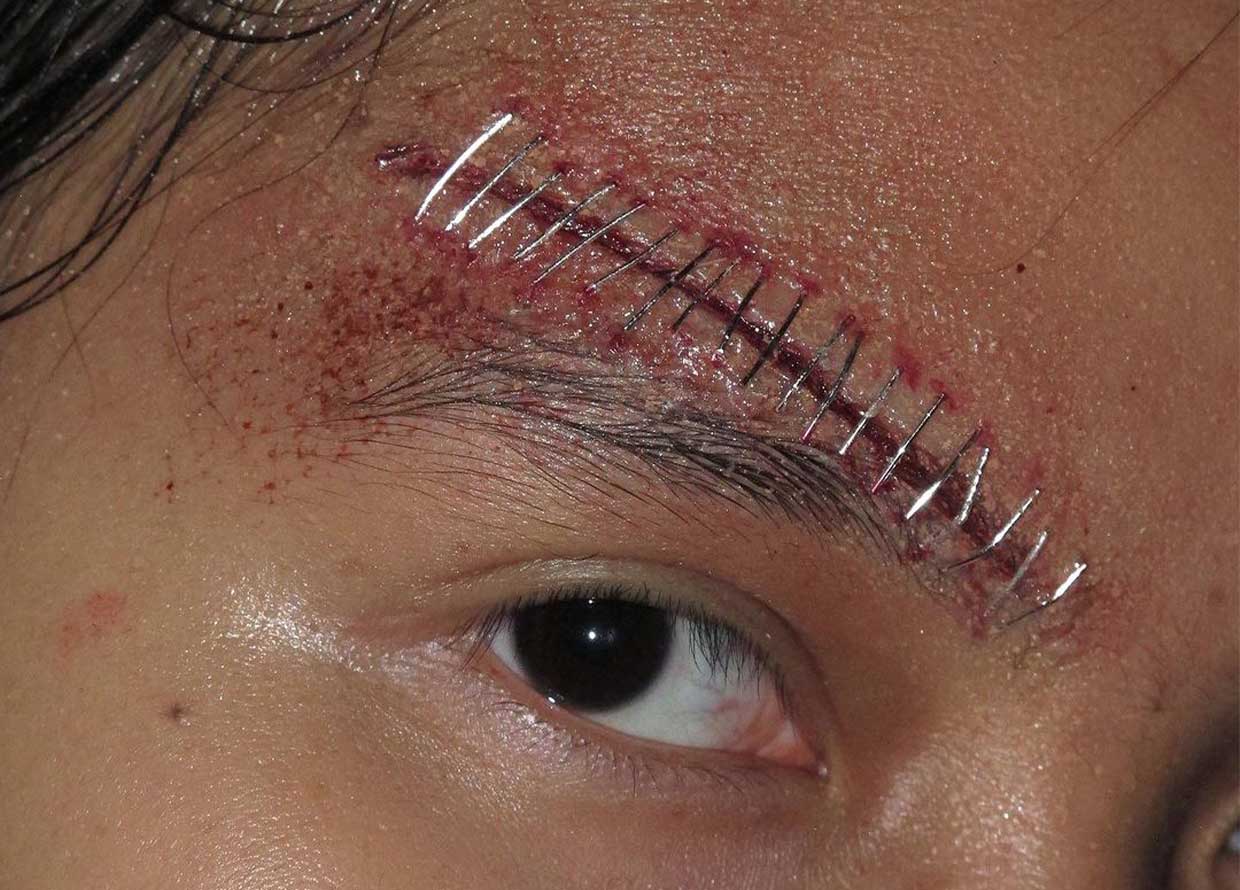 Want to take your Halloween costume to the next level this year? Here are the SFX makeup essentials you need to create the goriest looks.
With October 31st slowly creeping up on us the stakes are high. What are we going to be this Halloween? Barbie is guaranteed to be a popular costume this year, and we're willing to bet that there will be a few Wednesday Addams' running about too. Now, you could follow suit, but why not take the drama up a notch this year and give all of your friends and family a good scare?
Ghouls and goblins are en vogue, but you could even settle for putting a gory spin on the classics—ZomBarbie, anyone? Every girl needs a hobby, so why not take the opportunity to get into SFX makeup?
Whether you want to invest in a few SFX basics or just make use of what you probably already have, we've got you covered. Ahead, find five SFX essentials you'll need in your kit this Halloween:
PS: This is the perfect starter kit to build on!
SFX Essential #1: Liquid latex
View this post on Instagram
This is the holy grail of SFX makeup—liquid latex is an incredibly versatile product that you can use to create gory prosthetics with not much else than a bit of tissue paper or cotton wool! And, as an added unrelated bonus, you can use it to neaten up the edges of your DIY manicures.
Beware though—this product is not suitable for those with latex allergies. Instead, opt for silicone alternatives which are more hypoallergenic or makeup wax. Both alternatives make for more realistic prosthetics but will run you a pretty penny.
Alternatively, substitute liquid latex for lash glue (yes, you read that right)—and layer with cotton wool, tissue and regular makeup to create scars and wounds. Check this tutorial out to find out how it's done. Alternatively, you could also use regular school glue as seen here.
As expected, eyelash or school glue prosthetics won't be as realistic as liquid latex or silicone as you won't get the same seamless blend, but it's pretty close in a pinch. If in doubt, you could slather it in fake blood and no one will be the wiser!
SHOP: Spookiss Liquid Latex
SFX Essential #2: Face and body paints
View this post on Instagram
These come in different forms—you could opt for water-activated paints which work great but don't fare so well in rain or sweat. Alternatively, there are alcohol-activated paints which are great against rain and sweat but can be drying (because of the alcohol) and cannot be used near the eye. Also, you'd need to buy some 99 per cent isopropyl alcohol to activate the paint. There is also the option of cream or grease makeup paints which are safe to use around the eyes, pretty resilient against sweat and rain but can rub off on clothes rather easily.
Finally, if you're not keen on splurging and you're working on a smaller surface area, you can also make use of an eyeshadow palette with a good selection of colours such as the Anastasia Beverly Hills Norvina Pro Pigment Palette Vol. 6.
SFX Essential #3: Fake blood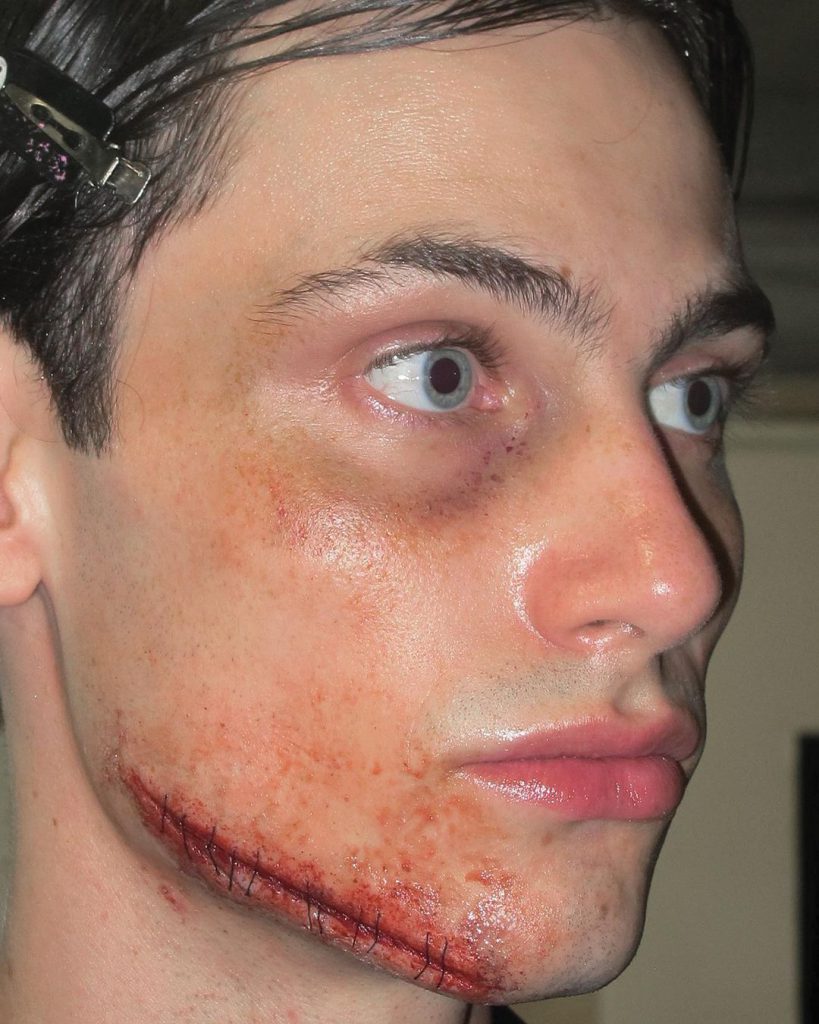 To break it down, there are two main kinds of fake blood to invest in: the first is regular fake blood, which is nice and versatile when in doubt. You can easily make your own on the go—it's just corn syrup, red and blue food dye and cornflour—or you can buy it pre-made!
SHOP: Mehron Stage Blood
The second kind, scab blood—also known as coagulated blood gel or artificial blood—is perfect for looks where the blood needs to look 'aged' like in zombies or wounded victims. It can be used in and around the mouth and can be used to create realistic scabs and blood clots.
SHOP: Ben Nye Scab Blood
SFX Essential #4: Petroleum Jelly
View this post on Instagram
This is an important step in making any of your gruesome cuts and wounds look super realistic! Any tub of petroleum jelly will do.
SFX Essential #5: Disposable applicators
This includes cotton wool, cotton buds, makeup sponges, tissue paper and cheap brushes. Cotton wool and tissue paper are widely used to help create and shape wounds, cuts, burns or anything you can imagine.
Makeup sponges will help you shade and colour in the DIY prosthetics and make everything a little more realistic looking. Finally, brushes are easily ruined by SFX makeup so don't invest lots in them—instead, use things you're okay with destroying.
If you decide you'd like to build a more comprehensive kit, watch the tutorial below from Glam&Gore to help you out as well as a compilation of great tutorials to teach you the basics—from basic cuts to prosthetics to realistic scars.
That about wraps it up—with that, good luck and happy Halloween!
Find more makeup stories here.
| | |
| --- | --- |
| SHARE THE STORY | |
| Explore More | |