Makeup
Bedroom eyes: How to accentuate your peepers behind your glasses
Specs-appeal
Image: Jessica Vu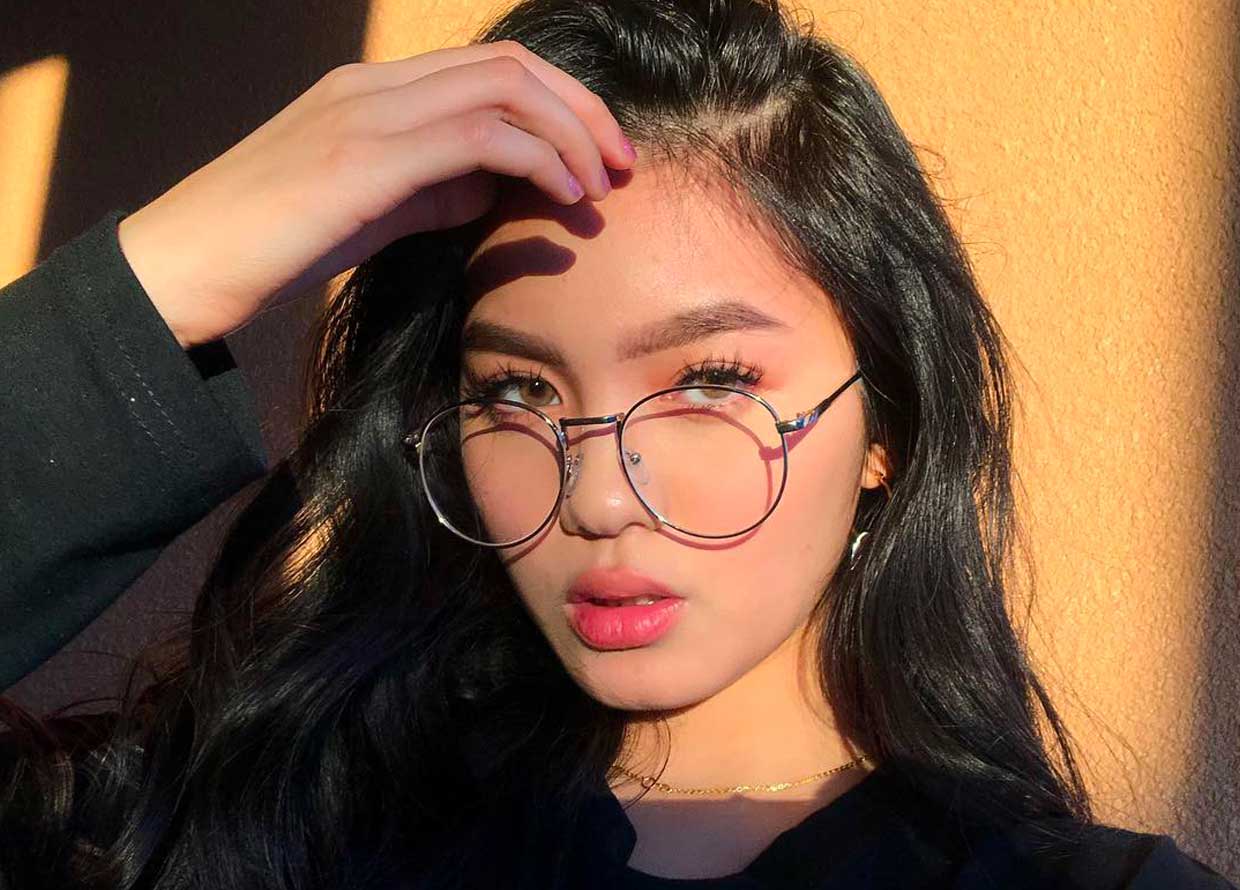 Tired of hiding behind your lenses? Here are seven foolproof tips for standing out behind your spectacles.
There is a strange yet persevering myth that glasses and makeup don't mesh well—a myth that insinuates that glasses and "hotness" aren't compatible with one another. Think of every movie makeover montage you've ever seen: From The Princess Diaries to She's All That, apparently, the only thing standing in the way of a girl being a total smoke show is her hideous, ghastly pair of spectacles (yikes!).
There was a temporary break in this narrative during the "twee" trend era of the early-to-mid 2010s, with Zooey Deschanel (and, possibly, Harry Potter) championing the rise of the "quirky girl hipster frames" to the mainstream. However, since then, the spectacles discourse has largely reverted to old tropes.
We're tired of the trope ourselves, so if you're keen on joining the leagues of perpetually framed peepers but are still unsure of how to make it work for you, here are seven nifty tips for accentuating your eyes under your frames:
Tip #1: Lean into the liner
The easiest way to draw attention to your eyes behind your lenses is to define them with a little eyeliner. You can really get as creative as you want with this: For example, a soft brown shadow liner is a simple yet effective way to define your lashline and a coloured graphic wing will add a fun twist to your look.
TIP: Avoid lining your lower waterline with black—it may close off your eyes too much behind your lenses. Instead, opt for a nude or coloured liner to make the eyes look bigger and add some intrigue.
Tip #2: Stick to lighter shades of eyeshadow
If your glasses already make your eyes look smaller (curse you, darn myopia!), the last thing you'll want to do is shrink them further with dark eyeshadow. Instead, opt for lighter neutrals or even vibrant, colourful shades to brighten up the area. For an extra pop of fun, you could layer some shimmer or sparkle over the top to reflect more light and combat any shadows cast from your frames.
Tip #3: Don't be afraid to be bold
View this post on Instagram
It's kind of a no-brainer: If you're hoping to draw attention to your eyes, the best (and most interesting) way to do so is with plenty of colour and embellishment. In fact, why not try your hand at a few Euphoria looks?
READ: I recreated 6 looks from HBO's 'Euphoria' and I'm never going back
Tip #4: Accentuate your lashes
View this post on Instagram
While long, luscious lashes can get in the way of your frames, there are ways to play up your eyelashes without interfering with your lenses. For starters, rather than looking for lengthening formulations, look for volume-enhancing and curl-setting mascaras instead.
In fact, waterproof formulations are probably your best bet—not only do they hold curl for longer, but they also prevent any unsightly smudging from occurring on your lenses.
Tip #5: Keep your brows in mind
View this post on Instagram
Believe it or not, the way you should groom your brows completely depends on your frames. As a general rule, thinner frames tend to emphasise your brows, so a neat and regular grooming routine is an absolute necessity. Further, these frames tend to look best with thicker arches, so it may be worth it to invest in a good brow pen to really define your brows.
For those with thicker frames, the higher coverage usually means that you can be less diligent about grooming. However, these frames tend to suit thinner brows as they add further definition to areas that your arches may be lacking in. So, if you're partial to thick frames, consider rethinking your brow shape.
If you're new to the brow game, it's best to consult our brow guide.
Tip #6: Go easy on the concealer
While it's important for glasses-wearers to brighten up the undereye area, there is a fine line between covered and cakey. So, when concealing your dark circles, use a lighter touch and make sure to set your products well—any fine lines and crepey textures will only be magnified behind your lenses!
READ: How to make your concealer look completely natural
Bonus tip: Invest in an anti-fog treatment for your specs
While Malaysia has moved into an endemic phase, masks haven't quite been kicked fully. If you're a glasses wearer (which, given that you're reading this story, we'll assume you are), you'll be familiar with foggy lenses.
There are three issues with the foggy lens phenomenon—firstly, with foggy lenses, you're pretty much rendered completely blind. Secondly, if you can't see out, that also means that no one can see in, which means that all the hard work you've put into your makeup is wasted. Thirdly, humidity is no friend to makeup. So, if you're struggling with the mask-glasses combo yourself, we recommend looking into anti-fog tech.
READ: 6 Simple hacks to avoid foggy glasses when wearing a face mask
For more makeup tips like this, click here.
| | |
| --- | --- |
| SHARE THE STORY | |
| Explore More | |