Makeup
BURO Beauty Bans: 5 TikTok makeup hacks we'll never try
Beauty no-nos
Image: Unsplash/Peter Kalonji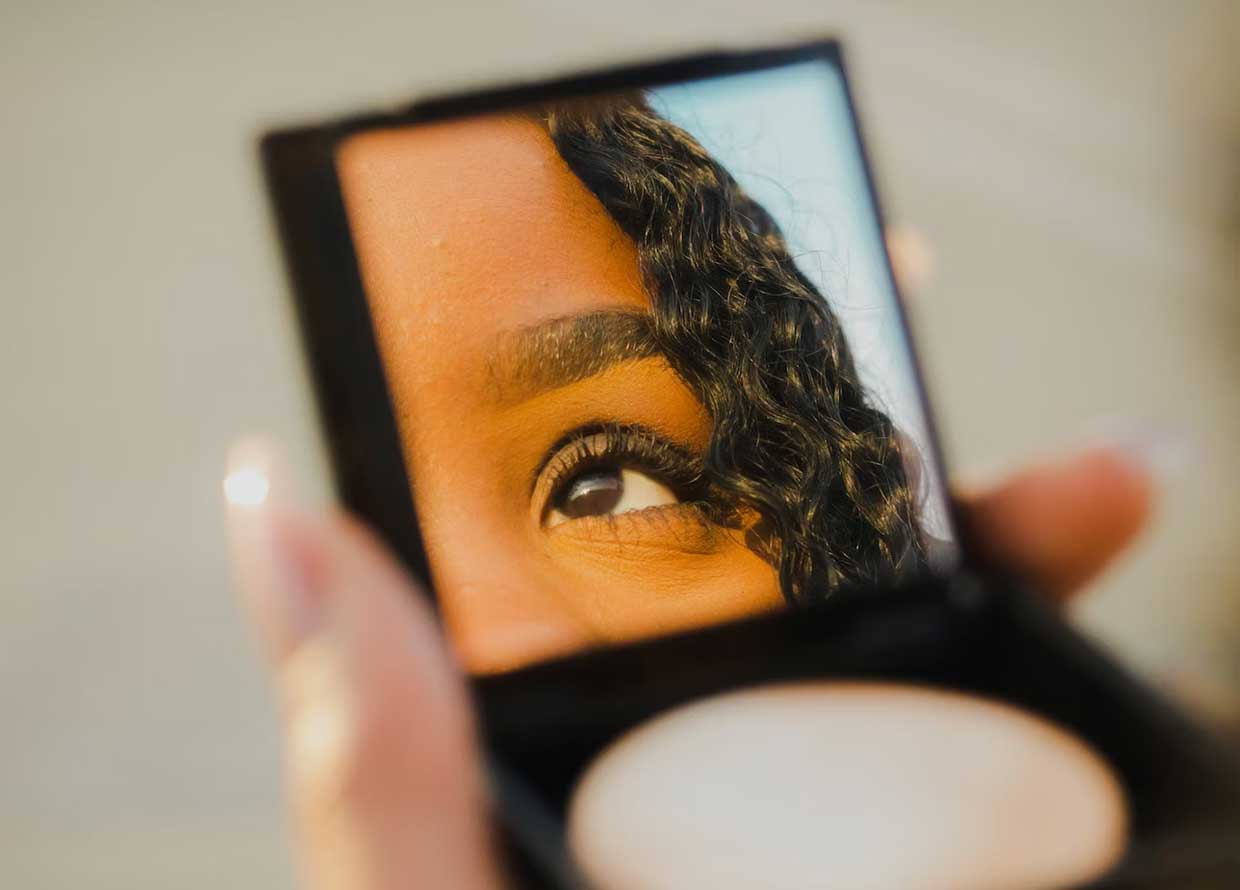 These five TikTok makeup hacks are bad at best and straight-up dangerous at worst—find out what our five BURO Beauty Bans are this month!
If, like us, you're chronically online and you've been immersed in the world of TikTok's chaotically mesmerising beauty content, chances are you've come across a plethora of makeup hacks that promise to revolutionise your routine.
READ: #AsSeenOnTikTok: Hot glue Guns are the coolest way to update your graphic liner
From DIY lip gloss shades to reinventing the proverbial wheel of nose contouring, these viral trends have taken the beauty community by storm in the last few years. However, before you jump on the bandwagon, we recommend you… don't.
Ahead, we're diving into five popular TikTok makeup hacks Team BURO will never ever try. From wasting product to eye infections and even premature ageing, find out why these hacks made our list. 
Hack #1: Mixing and decanting products
If you've been on TikTok or scrolled through your Reels lately, there's a chance you've come across the DIY beauty fanatics. Whether they're trying to play cosmetic chemist by mixing in their Rare Beauty Blush into their Laneige Lip Treatment or they're trying to save space on vacation by decanting their products into travel-sized packaging, this movement has been absolutely everywhere.
In theory, it's a fabulous idea—not only are you getting the most out of your products, but you're also having fun! That is, of course, until you consider the potential repercussions. Firstly, we'd like to make it clear that you should never, under any circumstances, mix together two products that are not made to be mixed. Firstly, it's a waste of product. Secondly, it can be dangerous. Once you add a foreign formulation into another product, it can throw the preservative system of both formulations off, meaning that your new DIY creation is likely to grow mould or bacteria quicker, which can lead to a myriad of health issues should you continue to use it.
A similar concept applies to decanting your products into other containers. When your favourite brands manufacture your go-to moisturisers and sunscreens, they have to make sure that everything from the formulation to the packaging is just right to ensure the stable shelf life of that product. Thus, decanting your products can again throw off this balance and ultimately make your products go off faster. Further, in the case of sunscreens, some travel containers react with your sunscreen formulation, which can render your SPF useless (or even melt the packaging)!
Don't worry—if you're still hoping to customise your own beauty routine, you can still do so! Just make sure that you're using a clean mixing board and spatula (not your hands!) to mix your products, avoid cross-contamination, and do not store any excess. And, if you'd like to take your products on holiday with you without the bulky full-sized packaging, either purchase travel-sized versions of your favourites or, if you must decant, keep it for short overnight trips and use glass containers.
Hack #2: The reverse nose contour hack
If you're looking for a way to add a messy, unsightly splotch of grey to the middle of your face, this hack is for you. You'll have seen it all over TikTok—it first cropped up in 2021 but has continued to show up time and time again. Why? Is it because it's just that revolutionary? Not quite. Rather, it just makes for quite good clickbait thumbnails.
The so-called "hack" basically involves painting a triangle of heavy contour over the entire nose, then drawing three lines using a light concealer on the centre and sides of the nose before blending. On camera, it looks passable, but in real life, it looks… heinous. The way the contour blends together leaves your nose looking muddy and dull as opposed to chiselled and snatched.
You'd save a lot more time and effort simply contouring your nose the normal way!
Hack #3: The press-on nail cat eye hack
Okay, cat-eyes are hard to master, so when a good hack comes along, it's hard not to hop on the bandwagon. This one involves using your nail (preferably extensions or press-ons with a little length to them) to drag out your eyeliner for the perfect cat wing.
Admittedly, the results are amazing—there's just one catch. Firstly, putting pressure on the delicate skin around your eyes is a one-way road to premature wrinkling and sagging skin. Secondly, nails are gross, and putting them near your eyes—especially in this capacity—puts you at a higher risk of contracting an eye infection.
At the end of the day, does it work in a pinch? Sure! But, would we recommend it? Probably not.
Hack #4: The OTT foundation routine
There's one TikTok creator who has singlehandedly monopolised the foundation market, and her name is Meredith Duxbury. Her fast-paced videos always follow the same format—heaps and heaps of foundation being aggressively rubbed into her skin as catchy music plays in the background. She does always end up looking flawless, which has urged some other creators (like Malaysia's own Khai Nina Khalil) to try out her technique for themselves.
Needless to say, this hack is nothing but a waste of your hard-earned money and product. It doesn't take 10 (or even two!) pumps of foundation to get good coverage. Plus, while this hack looks great on TikTok, it doesn't fare so well in real life. Ultimately, it's a fun, attention-grabbing technique that'll garner lots of TikTok views, but that's ultimately where it should stay—online.
Hack #5: The whipped water foundation hack
READ: How to fix a cakey makeup base, according to the pros at Tom Ford Beauty
This trend absolutely dominated TikTok last year, but has since been altered and transformed so many times that it has become fully unrecognisable. The original video posting this hack was actually an ad promoting a waterproof foundation, and the point was to show that it was, in fact, waterproof. Somewhere along the line, however, content creators—either with no context or looking to capitalise on the trend by adding more clickbaity layers to it—started using normal, non-waterproof foundations for the hack or whipping the mixture up Dalgona coffee style.
The idea that has been perpetuated is that adding the foundation to water separates out the oil from the formulation, giving your skin more hydration without the excess greasiness—which, in theory, gives you more long-lasting and transfer-proof wear. Unfortunately, while that all sounds amazing, the hack doesn't work. We actually tried and tested the hack to see how it wore, and the verdict was not good.
For both the whipped and un-whipped concoctions, the watery foundation may have applied well initially, but ended up separating within the hour. Plus, it altered the consistency of the foundation, sheering out the coverage. If sheerer coverage is what you want, you're better off either applying less product or mixing your foundation in with a moisturiser or primer (on a mixing palette!).
For more makeup stories like this, click here.
| | |
| --- | --- |
| SHARE THE STORY | |
| Explore More | |