With sophisticated styling tools in hand, you can have any hairstyle you wish. The only limits are creativity, skill… and the very real possibility of damaging your hair by constantly subjecting it to high heat. The good news is you can minimise the effects of heat on your hair. Before blow-drying or styling it with a straightener, coat your hair with a heat protectant.
Every so often, you should also apply a hair mask to feed your hair with nutrients and strengthen it from within. Another way to care for your hair while styling it is to control the heat of your tools. Below, find out if your hair has been damaged by heat—and how you can still try different hairstyles without stressing out your locks with a styling tool like the Dyson Corrale.
Check your hair for these symptoms of heat damage
Split ends: It's normal to have split ends from time to time, which is one reason to get a trim every 10 to 12 weeks—but if split ends occur frequently, it's a sign of heat damage.
Prone to breaking off: Structural damage to your hair usually manifests as split ends and a loss of elasticity. Healthy hair will stretch when tugged gently, but weakened hair is at risk of breakage.
Excessive hair loss: It goes without saying that when your hair breaks off easily, you end up shedding more of it than the normal range of 50 to 100 strands a day.
More tangles and knots: Damaged cuticles (that's the outer layer of your hair) cause your locks to stick out instead of lying flat, increasing the probability of them getting tangled.
Flyways that are hard to tame: These strands could be due to breakages near the roots. They're too short to lay flat, giving you an unintentionally tousled look.
Frizziness: Hair damaged by heat becomes very dry and resorts to absorbing moisture from the environment. In a humid country like ours, hair cuticles swell up from the excess moisture, causing individual strands to separate and rise up, giving your hair a frizzy appearance.
Rough and coarse texture: Straight hair that's damaged by heat styling turns rough and coarse, while the curls in curly hair become larger as they lose their spring and can't maintain the shape.
Dull and lacking shine: Healthy cuticles equate to shiny hair. If yours looks dull after you've washed it, that's a sign of damage and dehydration.
Incorrect hair colour: Heat-damaged hair turns porous and might absorb too much of the dye. Not only will the colour turn out darker, but your hair would be unable to properly retain colour and fade more quickly.
Speaking of colour-treated hair, heat styling could also cause the colour to fade faster than it normally would. This happens because high heat can alter the proteins in each strand—the more heat used, the more significant the colour fade. Fortunately, it's no longer true that you need higher temperatures to achieve more sophisticated hairstyles.
The styling tool that gets the job done with less heat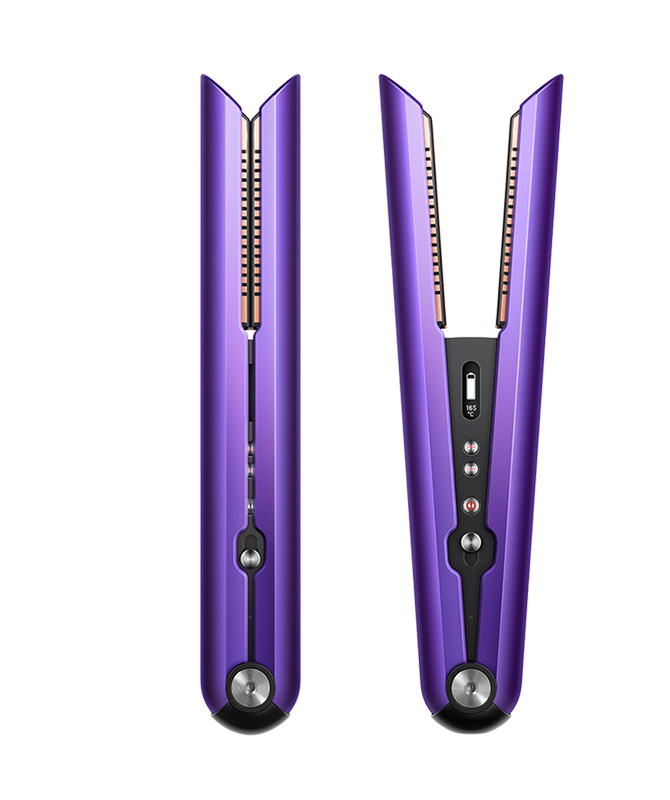 Meet the Dyson Corrale straightener, voted by readers and the BURO Beauty Council as the 'Must-have Styling Tool'. This winner of our BURO Beauty Empties features patented flexing copper plates to reduce the reliance on heat when creating your desired hair looks. A stellar example of great design powered by science, the microhinged plates on the Corrale are incredibly thin at just 65 microns, the width of a single strand of human hair.
These plates flex around your strands when gathering them—ensuring an even application of heat and tension to your hair in every pass, in addition to keeping the strands aligned. It's why the Corrale is able to deliver optimum style at lower temperatures, with fewer passes. For those looking to add volume, the device's curved outer body supports curl structure, passing through hair smoothly to avoid dents when creating different types of curls. The tip always remains cool to touch, so you can hold onto the ends for better control and easy styling.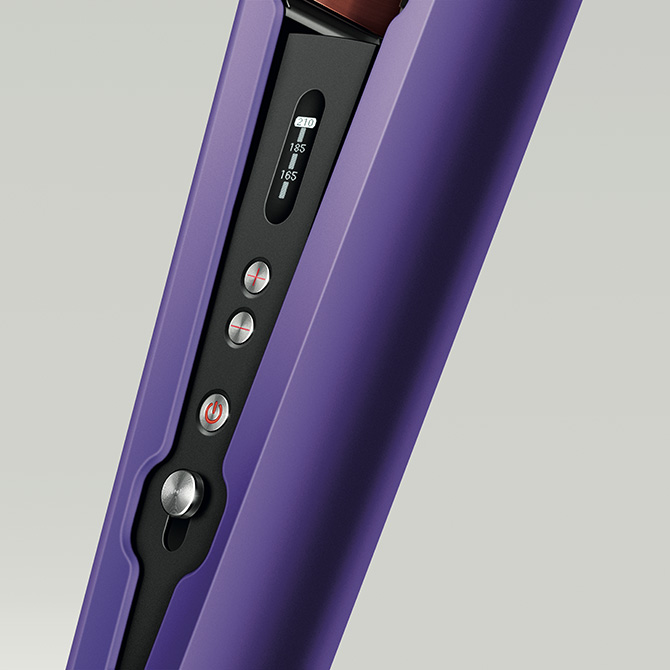 That's not all, however, as this styling tool features Dyson's Intelligent Heat Control feature to prevent excessive heat damage. You just have to pick one of three precise heat settings—165°C, 185°C and 210°C—that best suits your hair type and preferred style. An integrated sensor regulates the temperature 100 times per second, so the copper plates will never exceed your preferred temperature threshold.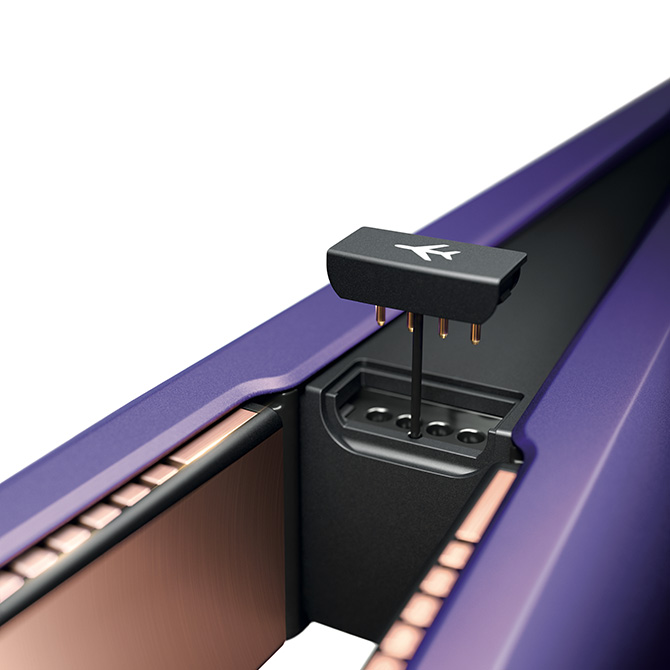 Did we mention that the Dyson Corrale is also cordless? Now that borders have opened up again, it's easy to bring it with you wherever your next destination may be. It's cord-free and powered by a four-cell lithium-ion battery that charges fully (universal voltage compliant) in just 70 minutes, giving you up to 30 minutes of styling on-the-go. Before flying, activate the Corrale's flight mode feature to safely pack it into your hand luggage.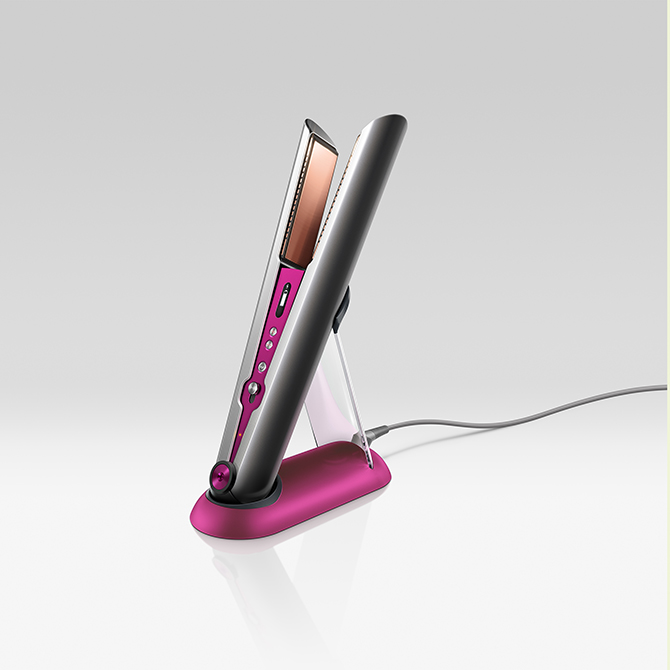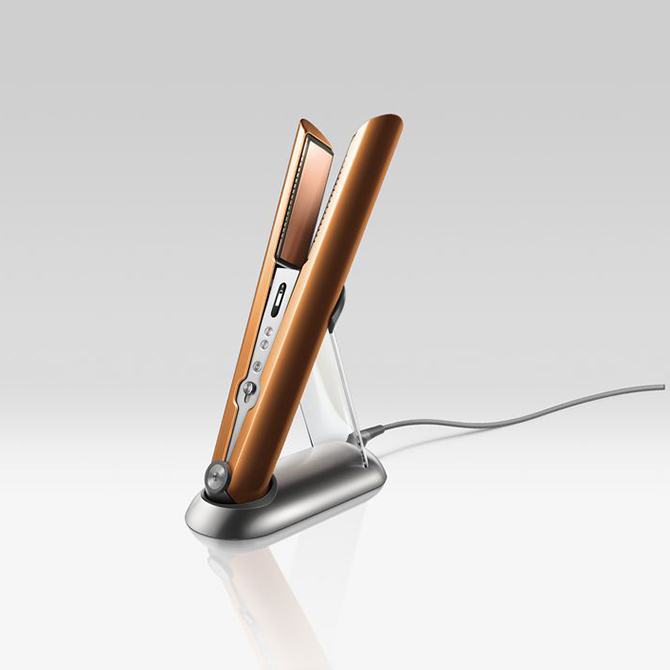 The Dyson Corrale straightener is available in three colours: Purple/Black, Black Nickel/Fuchsia, and the newly introduced Bright Copper/Bright Nickel. Purchase it from Dyson Malaysia's online store or from Dyson Demo Stores.
See more BURO Beauty Empties winners here.