After a self-imposed lash lift/extension hiatus, I was intrigued to learn more about plausible alternatives to pasting falsies on my lash line. The good ol' curler-and-mascara combo has yet to fail me, but I wanted a fluttery lash look that could go with a face full of makeup—and is perfect for the 'Gram.
From easy magnetic strip lashes to magnetic gel liner to adhesive eyeliner, I explored the latest fads in false lashes in this episode. Find out if it's worth trying out:
Magnetic eyelashes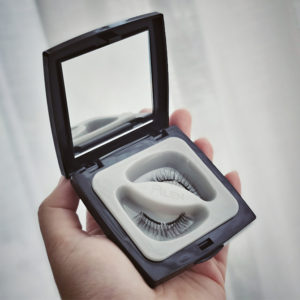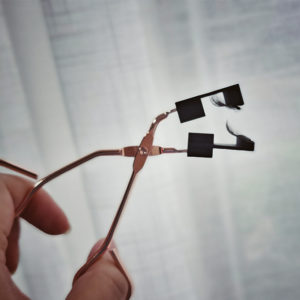 Magnetic strip lashes are perhaps the most widely available (of the three I'm reviewing today) right now; but the quality of each can run that gamut from seriously questionable (flimsy magnetic strips, exaggeratedly long edges) to 'this feels like nothing at all!'.
In the video above, I reviewed the latest from MLEN, which boasts 'antibacterial artificial mink' eyelashes that are ultra lightweight and soft. Each lash strip weighs 0.028g and comes with a 0.04mm tip, so it's not too heavy on the lashes, nor will it look overly dramatic (although, there are feathery options that could really elevate your peepers).
Thoughts: The magnetic strips held on well to my lashes and was easy to apply and remove. For a more natural look, I had to trim 1cm off the edges, so it rested nicely on my lashes without hanging off on the sides.
The only gripe I had was that my eyes didn't quite like it—literally. It wasn't the most comfortable (my eyes got a tad bit teary); but I like how natural it looked on me—and that it's beginner-friendly.
Shop here.
Magnetic eyeliner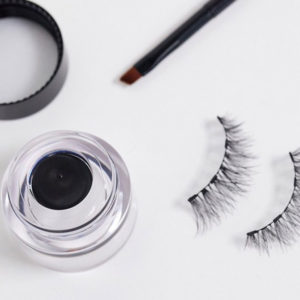 Here's how magnetic gel eyeliner works—the eyeliner has trace amounts of iron oxides for the eyelashes (that come with magnetic strips) to attach onto the liner. If you're skeptical of the safety of magnetic liner, rest assured that small traces of iron oxides in magnetic eyeliner are reportedly safe on the skin and body.
Fun fact: iron oxides are also found in other cosmetic products, such as eyeshadows, blushers, and nail polish.
Thoughts: Not gonna lie, my first thought was: Iron powder in close contact with my eyes? I don't know if my vanity is worth it, if you know what I mean. But I bunched up my adult panties and gave it a go after discovering that it is, indeed, safe on the eyes.
I really wanted to like it, but I'm not quite sure if the gel liner's formula was altered in transit (I had this shipped from the UK), or if it's been lying on the shelf for a bit—the formula was clumpy and all dried up (cue gasp). It most definitely did not glide on well.
The lashes stayed on surprisingly well, but the cleanup was another headache. It didn't help that I had to layer on the eyeliner from the get go—let's just say that I needed more than three pumps of cleansing oil to get 'em all off.
Honest take: Nah. You're better off with regular falsies.
Shop here.
Adhesive eyeliner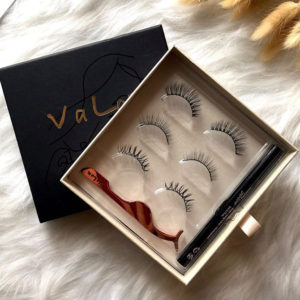 Speaking of regular falsies, adhesive eyeliner is somewhat similar to the former, except that you're drawing on sticky eyeliner instead of applying lash glue on your lash line. All you need to do is paste the lashes on and you've got a full set of falsies—pretty nifty! Not to mention, none of the mess that typically comes with lash glue.
Valor's lash set is reusable (up to 40 wears) and comes with an adhesive eyeliner pen, a lash applicator, and three different types of lashes that you can wear for different occasions.
Thoughts: This brand scored really well on the cohesive level (gluiness, basically) and the lashes stuck on all day long, even while I was working up a sweat at the gym.
As mentioned in the video, I would give this another try with double eyelid tape in place to ensure that the liner doesn't transfer to my hooded eyelids. Definitely easy to use and remove—perfect for liner enthusiasts and those who are allergic to lash glue.
Shop here.
Check out more episodes of Wei Yeen Weighs In here.
| | |
| --- | --- |
| SHARE THE STORY | |
| Explore More | |