Beauty
Why the Sulwhasoo serum that made 1 trillion in sales deserves your attention
One in a trillion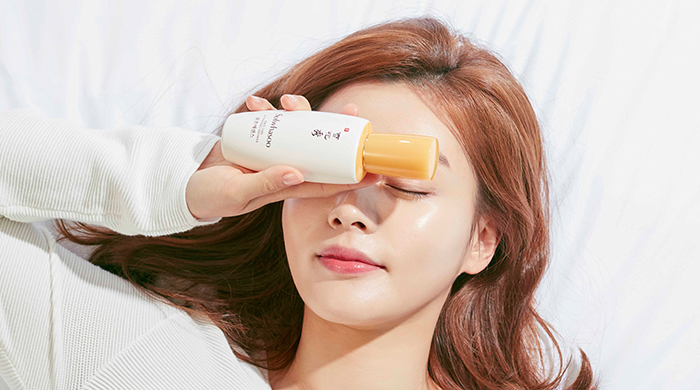 When a product performs so well, there has to be good reasons behind its success. In the case of the First Care Activating Serum EX by Sulwhasoo, it is a series of firsts.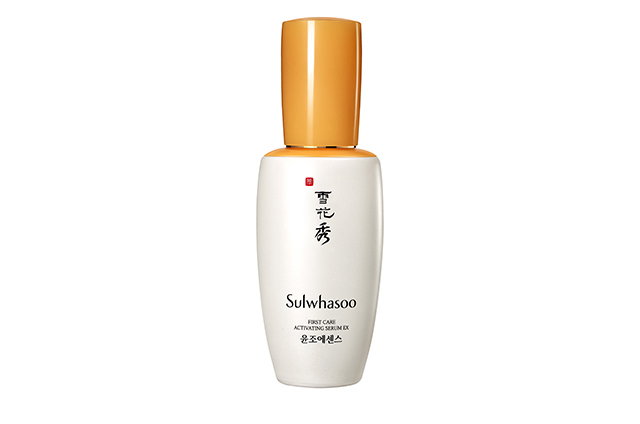 Twenty years ago, a whole new category of skincare was unlocked when Sulwhasoo's First Care Activating Serum EX debuted as the original boosting essence in the market. This revolutionised beauty routines for women everywhere. As technology progressed, new discoveries were incorporated into the serum to improve its efficacy and benefits. Now in its fourth generation, the First Care Activating Serum EX remains at the top of the game.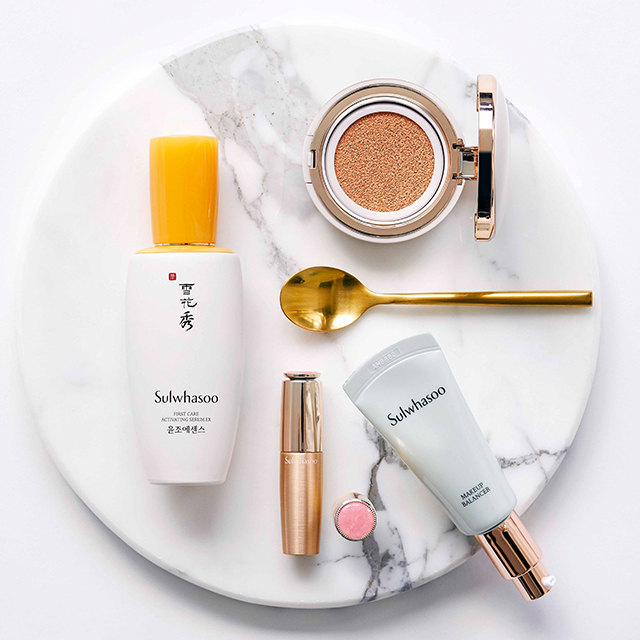 Sulwhasoo's signature product has built an impressive legacy since its release in 1997. To date, it has won around 40 beauty awards internationally and within the country. But the most impressive accomplishment in our books is how the First Care Activating Serum EX set the record as Korea's first cosmetic product to single-handedly pass the one trillion Korean Won sales mark (on a cumulative basis) in 2014.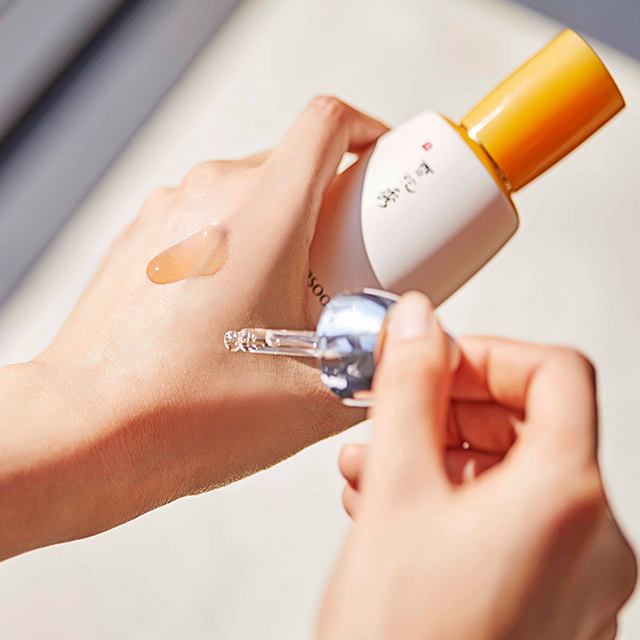 Success is built on the fundamentals. The same applies for beauty. Giving your body's largest canvas the best from the very first step would pave the way for better results throughout your skincare regime.
When applied right after cleansing, the First Care Activating Serum EX helps balance your skin and boost the absorption and effectiveness of any treatments used after it. The serum moisturizes dehydrated skin which is the root cause of all skin troubles and delivers radiant skin by restoring harmony in skin.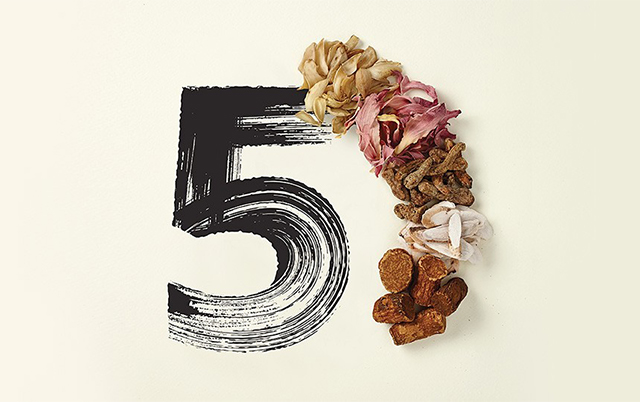 50 years of research uncovered the perfect recipe for the brand's signature component—the JAUM Balancing Complex. Five precious ingredients—Sacred Lotus, Peony, Solomon's Seal, White Lily, and Rehmannia—are chosen from over 3,000 Korean medicinal herbs and meticulously processed for 18 hours, no more and no less. This precise recipe alongside a newly discovered process of slicing the herbs as opposed to pulverising them yielded a substance that is 180 percent more concentrated than its predecessor.
Results: Improved complexion, minimised signs of aging, and unparalleled radiance.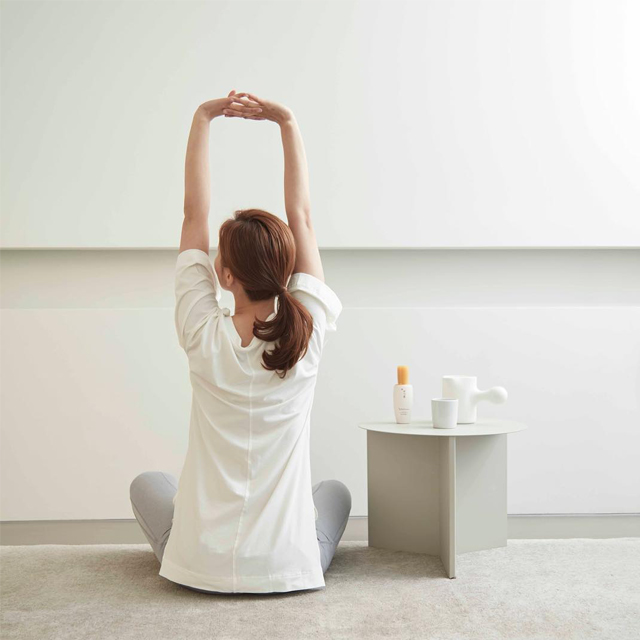 As a holistic beauty brand, Sulwhasoo pursues equilibrium of the body and mind. Various skin troubles can begin to emerge when the skin loses balance due to internal or external factors. Even as the First Care Activating Serum EX speaks to the needs of the skin, keeping a balanced lifestyle, mind and attitude all help to bring out a truly natural glow.
Don't let the whirlwinds of life get the better of you. Put first things first with Sulwhasoo's latest 'Find Your Balance' campaign and allow beauty to reveal itself when balance is restored. Great skin starts from within.
***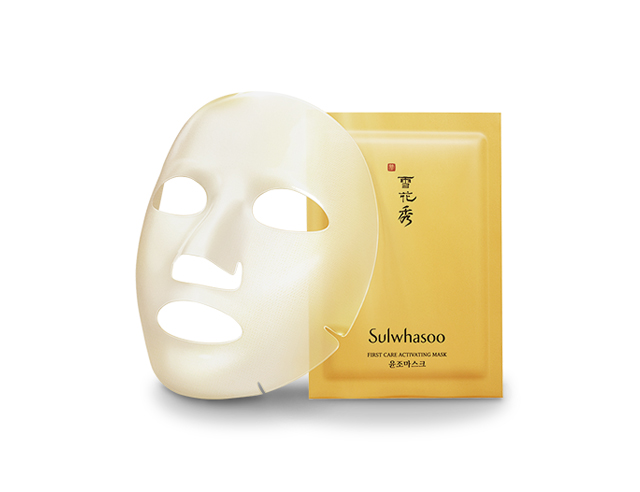 Enhance your pursuit of balance with a relaxing skin pampering session with the newly released First Care Activating Mask. Each micro net radiance sheet is enriched with the same JAUM Balancing Complex and contains a third of a bottle of the First Care Activating Serum EX. Use once or twice a week for skin that is soothed, nourished and beautifully rejuvenated.
Discover more about the First Care Activating Serum EX here and explore all that Sulwhasoo has to offer on their webpage.
Related stories:
4 New skin saviours from Sulwhasoo Snowise for a glowing complexion
Sulwhasoo introduces its 4th generation Concentrated Ginseng Renewing Cream EX
| | |
| --- | --- |
| SHARE THE STORY | |
| Explore More | |