In the 1970s, a team of scientists embarked on a quest to uncover a brand new skincare ingredient. After following a few trails, they found the key: Sake brewers.
This group had observed the extraordinarily soft and youthful hands of sake brewers (compared to their aged and wrinkled faces) and wondered if they had found their revolutionary ingredient.
As it turns out, the secret ingredient was in the fermentation process. The group invested years of research into 350 yeast strains and eventually found the one. Through a proprietary fermentation process now exclusive to the brand, PITERA™ was born—and we've had over 40 brilliant years of Crystal Clear Skin ever since.
SK-II was one of the first brands to introduce fermented ingredients to skincare. Today, the ingredient is produced exclusively at the SK-II Shiga Plant in Japan and is used in every product in SK-II's lineup, including the hero PITERA™ Essence or Facial Treatment Essence. The award-winning formulation contains over 90 per cent PITERA™ and has garnered a significant global cult following since its launch—in fact, one bottle is sold in the world every three seconds.
In case you missed it, the legacy brand recently hosted the very first 'World PITERA™ Day' in celebration of this iconic ingredient, where they shared a little more about its history as well as the brand's newest research findings.
We sat down with CEO Sue Kyung Lee to learn more about World PITERA™ Day, the new Late Night Portraits campaign and the brand's secret to success. Find the full exclusive ahead: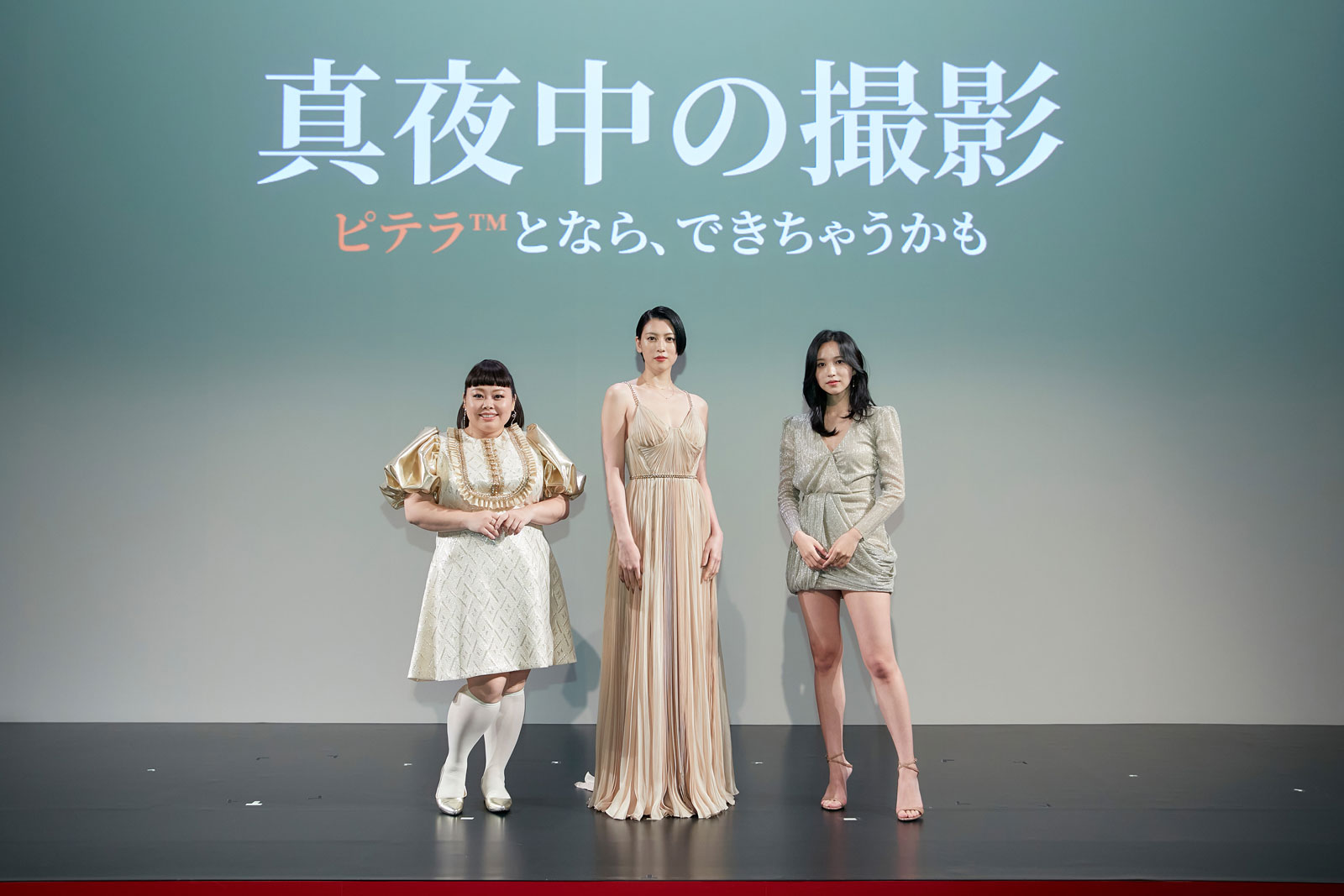 Could you delve into the significance and inspiration behind World PITERA Day?
"World PITERA™ Day is SK-II's very first global large-scale event dedicated to our iconic PITERA™. It is a recognition and celebration of the miracles that PITERA™ has brought and will continue bringing to the world. World PITERA™ Day is a milestone event for us as this is the first time we are opening our doors to tell the full story of PITERA™, from its origins to its latest scientific discoveries and innovations like never before.
"Why PITERA™? Because the world needs to know more about this miracle of ours that is a precious gift from nature and beyond. [Since launching], we've continued to partner with the world's top scientists and dermatologists on extensive research studies to continually uncover new first-in-the-world discoveries in skin science and skin health—from our groundbreaking 10-year Akita study to our latest 24/7 Skin Fluctuation Study which we unveiled at the first-ever SK-II World PITERA™ Day."
How has SK-II continued to thrive and grow in an increasingly saturated beauty market?
"We create brand love for SK-II in a way that is authentic while addressing our consumers' biggest skincare needs and concerns—with real proof and stories of transformation to Crystal Clear Skin powered by PITERA™, in line with our mission to #ChangeDestiny.
"This translates to how we see innovation and leading in this industry where trends come and go. We believe in meaningful innovation powered by PITERA™ and science, centred around addressing our consumers' biggest skincare needs and crafted with the highest quality versus innovating for the sake of following trends.
"Authenticity has always been our core value at SK-II. And, we want to do this in a way that celebrates what we are about, helping our consumers achieve real transformations to Crystal Clear Skin with the miracle of PITERA™ in a way that is true to our purpose and beliefs.
"We will continue innovating and create value as a global prestige skincare brand. As we always say, destiny is not a matter of chance, it's a matter of choice. It is why we choose to live by a simple mantra that keeps us going in a highly competitive industry: 'If it ain't broken, break it.'"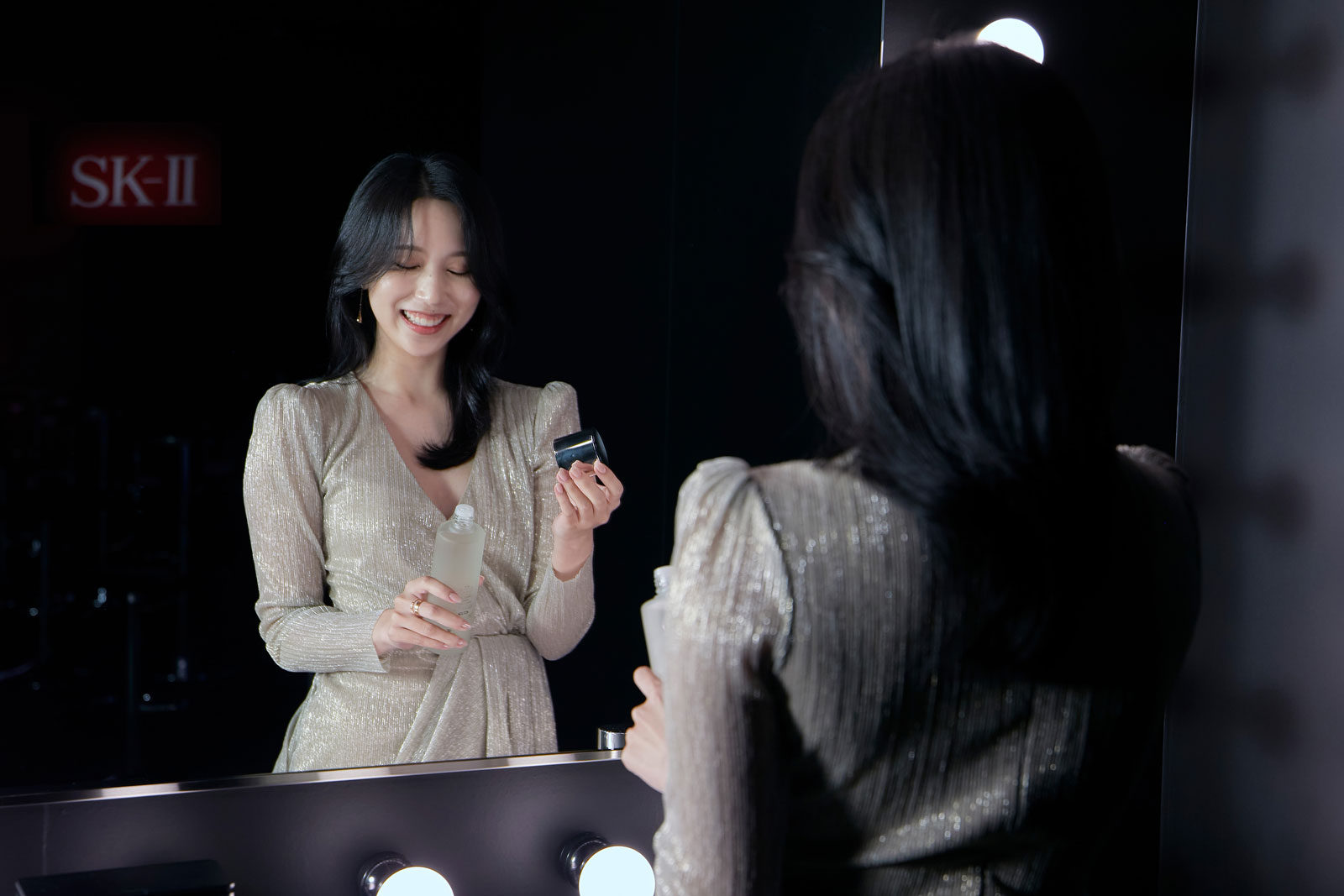 Late Night Portraits is the latest project from SK-II—could you divulge a few more details from the new campaign? What sparked its conception and what sets it apart from SK-II's prior endeavours?
"SK-II Late Night Portraits is based on the groundbreaking findings from our latest study, the PITERA™ 24/7 Skin Fluctuation Study. The study uncovered that women's skin conditions—including texture, pores, redness, dullness, hydration and barrier function—fluctuates greatly within a single day, even looking up to almost 10 years older due to multiple daily stressors. And her worst time of day? Late at night.
"The study also discovered that with regular use of PITERA™ and PITERA™ Essence as a skincare essential, her skin fluctuations are dramatically stabilised and transformed to Crystal Clear Skin.
"With this as our inspiration, "Late Night Portraits" was conceived, and what sets this campaign apart is that it is our boldest PITERA™ stress test yet. It tests how well skin could stand up to the test of daily fluctuations with the power of PITERA™. We dared our celebrity brand ambassadors to be photographed bare-skinned at their worst moment of the day, and they stepped up to the challenge.
"In this campaign, the brand ambassadors had their skin prepped with nothing but PITERA™ for the shoot, and were photographed bare-skinned, showing that with the power of PITERA™ their skin remained Crystal Clear even at their worst moment."
View this post on Instagram
What does sustainability mean to SK-II as a brand?
"At SK-II, our purpose is to Change Destiny for [the] skin, life and planet. Sustainability is ingrained in our purpose and beliefs as a brand. Our sustainability initiatives have been a source of industry-leading value creation and have been recognised globally as among the industry's most elite.
"At the SK-II Shiga Plant, we have made big strides in environmental sustainability. Water consumption was one of our biggest issues, so we actively took steps to build a water-positive future. We are proud that the SK-II Shiga Plant now features a pilot effluent water recirculation system that regenerates P&G's first-ever drinkable grade water. With this, we successfully recirculate 11 per cent of the plant's water usage and are in the process of expanding this innovation to recirculate 100 per cent of its industrial effluent.
"Another initiative is that 100 per cent of the Shiga Plant's electricity comes from renewable sources, and we host the first-ever on-site solar power plant in P&G Japan. We have also achieved zero construction waste to landfill with our new administrative building by using sustainable materials such as low-carbon steel.
"With these interventions, the SK-II Shiga Plant has reduced its greenhouse gas emissions by 53 per cent per unit of production since 2010."
What exactly is "skin diagnostics" and why is it important?
"When caring for your skin, it is vital to understand the potential of your skin—both the beautiful areas and the areas that need improvement—and that's what skin diagnostics is about. Skin diagnostics analyse and examine skin to better understand its strengths, potential, and areas of improvement.
"An example of a skin diagnostics tool is SK-II's latest, most advanced contactless skin analysis tool, the Mini Magic Scan, which is an industry-first positive skincare counselling experience powered by facial recognition and Artificial Intelligence. The Mini Magic Scan provides personalised skin analysis and recommendations in just three minutes. Tools like the Mini Magic Scan enable our consumers to change their skin destiny."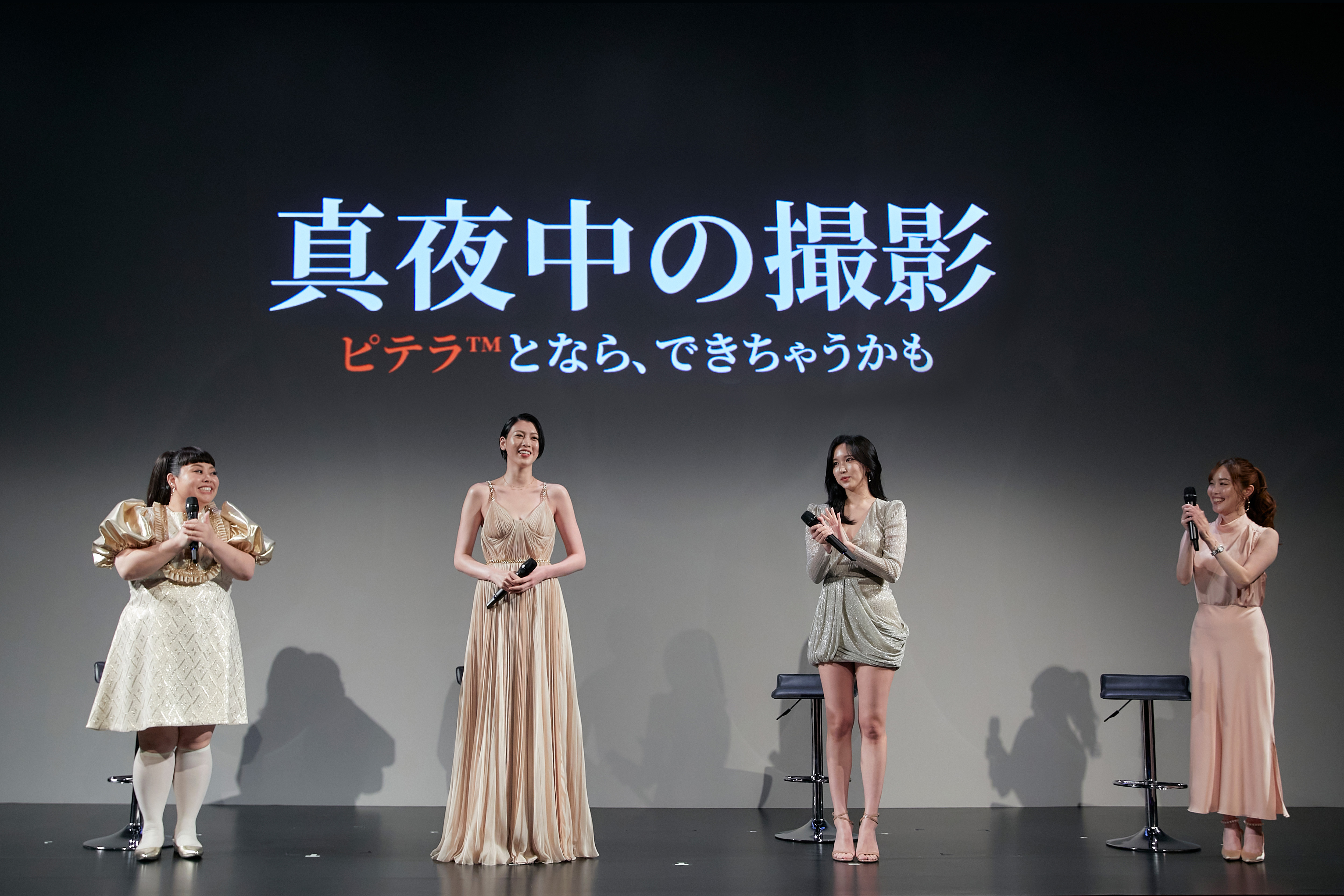 As Global CEO of SK-II, what would you say is your biggest priority within the brand?
"Leading SK-II, a global prestige skincare brand, we put our consumers at the centre of everything that we do. We are constantly listening to her to understand and address her biggest skincare needs and engage her in the social platforms she is exploring.
"We're always looking out for new and meaningful ways to get her to experience the power of PITERA™ with our award-winning best-seller PITERA™ Essence and our latest PITERA™ innovation portfolio—anti-aging and brightening. An example of this is World PITERA™ Day, our first-ever large-scale media and influencer event dedicated to experiencing the full story of PITERA™, from origins to innovations, in a never-before-seen way.
"We hope to serve our consumers better than anyone else, through providing a unique prestige service that consumers expect from a luxury brand like SK-II across all omni-channel consumer touchpoints, whether physical or digital."
This interview has been edited for clarity. Find out more about SK-II here. For more beauty insiders, click here.
| | |
| --- | --- |
| SHARE THE STORY | |
| Explore More | |