Here at BURO Beauty, we're always on the lookout for new, interesting ingredients to incorporate into our skincare routines. We've cycled through all the retinols and the salicylic acids, and—while they are fantastic ingredients—it's always nice to encounter something a little different. In recent years, one such ingredient has continued to rise in popularity across the wellness and food industries, and it has recently found its way into the beauty world.
We're talking about all things fermented. The fermented movement has taken the skincare world by storm, and it's for a good reason. Packed with probiotics, fermented ingredients help to foster healthier skin while fortifying the natural microbiome and skin barrier. Further, the fermentation process helps to break down more complex ingredients into simple compounds, which can improve their absorbency, thus improving their efficacy in formulation. Moreover, the fermentation process also yields useful byproducts like exfoliating acids and antioxidants, which only work to further benefit your complexion.
One fermented ingredient we are particularly excited about is the Black Yeast Probiotic in Kosé Sekkisei's Vitalizing Serum, a serum that has been formulated with 87 per cent natural ingredients (regulated by ISO 16128). Cultured from fermented Japanese dried persimmons, the Black Yeast Probiotic is rife with benefits within and on the skin.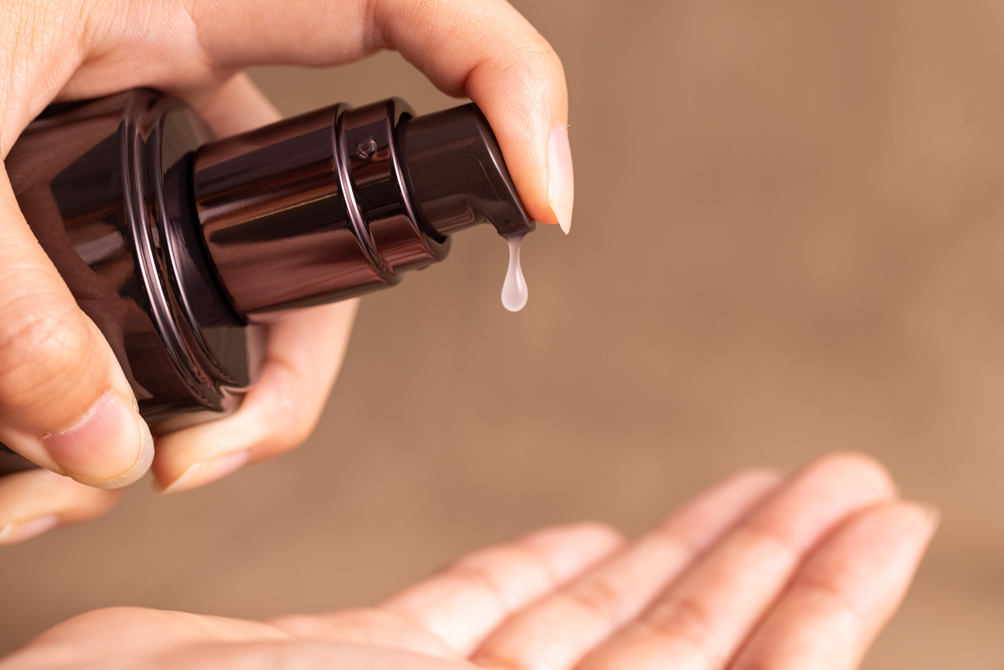 When applied, the probiotic secretes beta-glucan which protects the probiotic from external damage and, in turn, works as a smoothing natural barrier for the skin cells. Further, Kosé has reported a boost in the skin's production of NMF (Natural Moisturising Factor). Increases in the production of this factor supposedly results in better protection for the skin cells from within, leading to a stronger and healthier complexion.
Each bottle of the Sekkisei Vitalizing Serum is packed with 750 million Black Yeast probiotics that have been cultured over the course of 300 hours. In addition, the formulation has been created with a unique technology that increases "bound water". This is water that has been incorporated into other components of the serum to prevent evaporation, which maximises the serum's moisturising effects. It also contains the brand's signature (and original) ingredient, Itowa, which is a clarity-boosting essential that complements the barrier-fortifying action of the probiotics.
With just two or three pumps of the Vitalizing Serum, you can expect to notice a dramatic increase in the moisture volume of your skin, smoother texture, and a firmer complexion. Better yet, you can achieve said complexion with a happy conscience. The Vitalizing Serum is packaged in environmentally-friendly materials. That's right—this beauty empty comes in a glass container so you can recycle it when you're done!
View this post on Instagram
Here is one writer's experience with the product so far:
"I have been looking to incorporate more barrier-fortifying ingredients into my skincare routine, so the new Kosé Sekkisei Vitalizing Serum arrived at the perfect time. The lightweight formulation has a watery texture that spreads across the skin beautifully and sinks in instantly. I love the naturally fresh and subtle scent that comes from the ingredients, and I especially love how plump and radiant it makes my skin look.
"I have been using it twice a day for the past week. During the daytime, it is moisturising enough on its own (under my usual SPF, of course). In the evenings, however, it is a great boost of soothing hydration on top of my usual night cream. Though it's too early to tell how it has affected my dark spots and acne scars, I have noticed that the serum does a great job of reducing redness and irritation on my skin—no doubt thanks to its probiotic-rich formula. I'm really curious to see how these results will develop with time!" — Redzhanna Jazmin, Beauty Writer
The Kosé Sekkisei Clear Wellness Vitalizing Serum (RM340) is available at Kosé counters nationwide. Alternatively, for some extra goodies, find it via these e-shops on the following dates: – Kosé E-boutique (10 Oct) – Kosé digital microsite
For more skincare trends, click here.
| | |
| --- | --- |
| SHARE THE STORY | |
| Explore More | |