Every year, a new crop of skincare actives will catch on in the beauty scene, each promising host of skin-loving benefits that range from brightening to acne-fighting. This year is no different—we zero in on the new hyaluronic acid and salicylic acid substitutes that could very well be hitting the shelves (or e-commerce retailers) as we speak: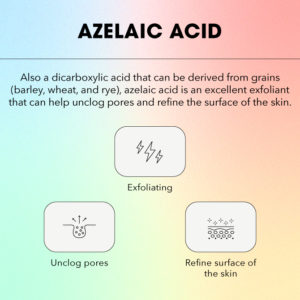 If you're looking for a mild exfoliant that can also help to reduce inflammation, azelaic acid is one ingredient you can consider adding to your skincare routine. This grain-derived compound has been touted to help with acne and rosacea; as a tyrosinase inhibitor, azelaic acid can also prevent hyperpigmentation as it slows down melanin production. If benzoyl peroxide and salicylic acid are a tad too potent for your skin, try azelaic acid for the same acne-combatting properties sans the skin irritation that the former two come with.
Those with extremely sensitive skin should avoid layering azelaic acid with other AHAs and BHAs. As with any other skincare product, a hefty dose of sunscreen is necessary after application to doubly protect your skin from UV rays.
Shop these azelaic acid skincare products here: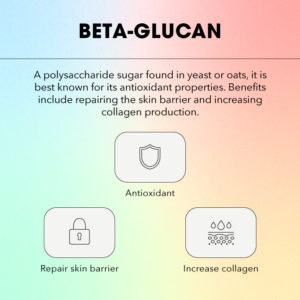 As a humectant that is able to retain more water than hyaluronic acid (and that is a lot), beta-glucan can hydrate the skin for a plumper, supple look; not to mention, its high levels of antioxidants makes it an excellent skin barrier booster and anti-ageing skincare ingredient. In other words, beta-glucan is practically a skin superfood that's great for all skin types. Got dry, cracked skin? This 'new hyaluronic acid' will bring some much-need hydration back to your skin in no time. Can't seem to reduce your skin's redness no matter how many calming products you use? Try beta-glucan for its gentle, soothing properties.
Fun fact: Beta-glucan's slew of benefits isn't just reserved for the skin—recent immunotherapy research has proven its anticarcinogenic activity.
Shop these beta-glucan-infused skincare here: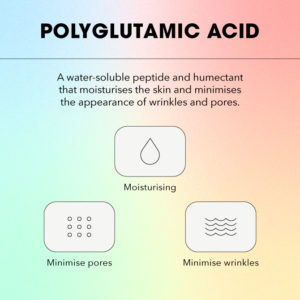 Is tired, dehydrated skin something you're very familiar with and no amount of masking is helping your skin? Try polyglutamic acid (PGA). Yet another skincare ingredient that could very well be the new hyaluronic acid, polyglutamic acid (PGA) is derived from fermented soybean (nattō) and is able to hold up to 5,000 times its weight in water over time.
A 28-day study in 2015 by the Microbiology Society found that PGA is more effective in improving the skin's elasticity compared to collagen and hyaluronic acid. Thanks to its relatively larger molecule size, PGA works by forming a film over the top layer of your skin (or the last skincare product in your routine) and preventing water loss.
Shop these polyglutamic acid skincare products below: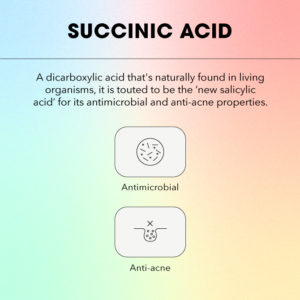 Say hello to the latest alternative to salicylic acid—succinic acid. Traditionally derived from fossil oil and amber, this ingredient is lauded for its antimicrobial properties and high antioxidant content. According to recent studies, bio-succinic acid (plant-based succinic acid) has a more 'favourable solubility' in water compared to other organic acids such as benzoic and salicylic acids, making it a worthy and equally effective acne treatment.
While there are only a handful of products that have included succinic acid in their ingredient list, these are a few you can score now if you're on the hunt for new acne solutions:
Shop succinic acid skincare here: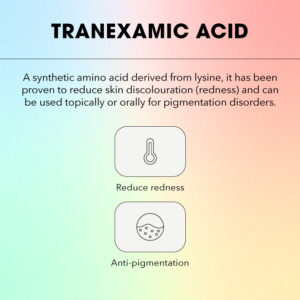 Tranexamic acid has been traditionally used as medicine to help with blood clotting disorders, but recent research has found that topical tranexamic acid (between 2 to 5 percent) is effective in fading skin discolouration, from pigmentation to redness. It has inhibitory effects on tyrosinase, which is the enzyme that produces melanin (the hormone that causes pigment in the skin); and unlike other skin-brightening ingredients, tranexamic acid is gentle on the skin and can be layered with other actives such as vitamin C and niacinamide for more effective results.
Shop tranexamic acid skincare here:
For the latest in skincare, click here.
| | |
| --- | --- |
| SHARE THE STORY | |
| Explore More | |