For the record, I do not pack light. So naturally, for someone with the tendency to pack almost everything including the kitchen sink, I had to unlearn certain habits i.e. you do not need 10 lipsticks in every shade and texture (that said, the topic still remains open for discussion) but for all intents and purposes, a beach holiday is about going back to basics and you'll be surprised by how little you actually need once you've disconnected from the world as you know it. And here's what years of scaling back (and holidaying, of course) have taught me:
FOR YOUR HAIR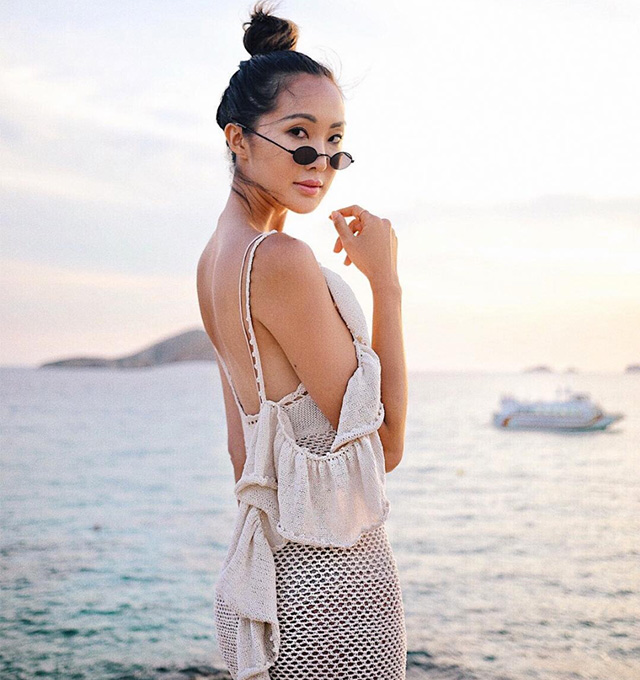 1. Always keep your hair wet. Whether you're taking a dip in the ocean or the pool, saturated cuticles are less likely to absorb as much chemicals as dry hair would. Also, leaving your hair down while you're in the water also helps prevent further breakage. If possible, keep the new cut and colour, and treatments for when you get back to save you worrying about preserving the colour and condition of your hair while you're on vacay.
2. Zero-heat policy. Your hair already takes quite a beating from the extended hours of sun exposure – save space from lugging unnecessary heating tools and styling products by opting to air-dry your tresses after each wash instead. This also gives your hair texture for that effortless day-to-night bun – lead the way, Chriselle.
3. The one shampoo you need. I learned that too much of a good thing (ocean-lovin' included) can be bad for my hair – by day three my tresses tend to feel a little coarse and cake-y from salt water overdose and a clarifying shampoo is just what it takes to remove minerals and product build-up but also to restore my hair to its original state. I also run some extra virgin coconut oil through my hair at the end of each day and leave it in overnight as a nourishing treatment (bonus: also works a treat for your skin – slather away!)
FOR YOUR SKIN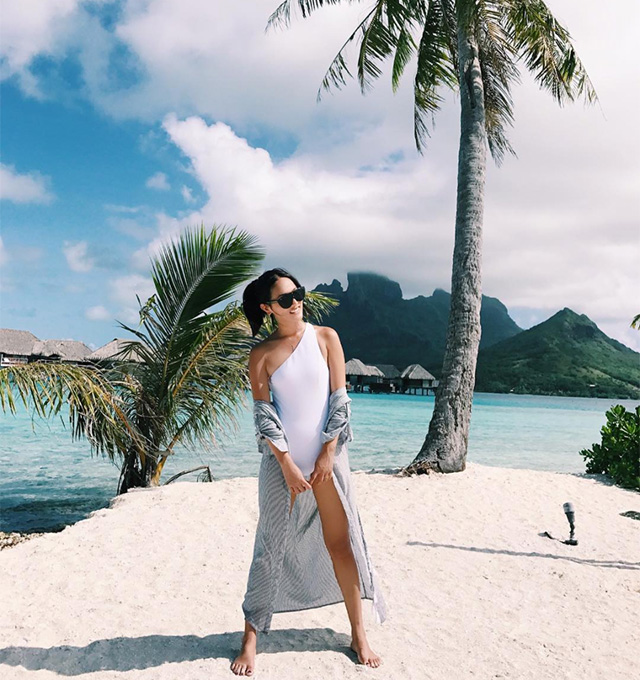 1. Multi-purpose products are your best friends. When it comes to cleansing, my current pharmacy fave is the Garnier SkinActive Even For Sensitive Skin, a quiet micellar water cleansing hero, which is inexpensive and extremely effective. Basically, it's a gentle cleanser, makeup remover and skin refresher in one, which saves me the need for at least three extra products in my beach beauty kit – score.
2. Go easy on the scrubs. Ocean water acts as a natural exfoliator, so if you're spending days on end in the water, opt for a gentler and natural creamy cleanser and a milder body scrub if you still want to indulge in a little DIY pampering session after a day in the sea.
3. The only two sunscreen rules you need in your life – apply and reapply. While you do not need to be schooled on the importance of sunscreen by now, what we will stress is that going for a higher SPF does not warrant you sun damage-free all day. High-level SPF sunscreens up to SPF 60 for example, may keep your skin safe for an hour or more, but that is if you do not spend too long in the water and you do not towel dry, so apply religiously and generously like your life depends on it. My top pick for a few years running now is the Shiseido Perfect UV Protector SPF 50+, which has a silky smooth, liquid formula that absorbs quickly to give your skin maximum protection without literally making you look (and feel) like white icing on a cake.
4. Sandflies are the enemy. Chances are, you've already fallen prey to these teensy-weensy nasty, pain-in-the-butt flies – their bites can leave you itching for days (sometimes weeks) on end, and may also spread to different parts of the body. From experience, a combination of sunscreen and repellent work a treat to put them off temporarily but I also find loading up on Vitamin B12 (extra doses of Berocca and a few bananas in my diet here and there) at least two weeks before travel helps to repel them quite effectively.
FOR YOUR MAKEUP (IF YOU MUST)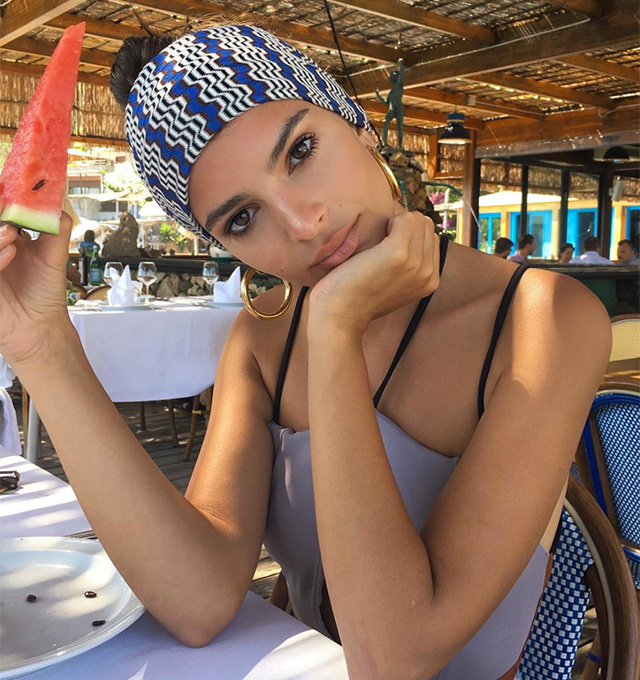 1. Stains are underrated. When I find something that works, I stick with it, which is also why I've stayed true to Benefit Cosmetics benetint lip and cheek stain since I first used it about five years ago and it comes along with me on all my travels. I find it especially wonderful for beach getaways because it's a little miracle (hard)worker – use it under your blusher to maximise its effect and intensify the colour, or on its own for a naturally pretty flush. It also works a treat as a lip stain, which is the ultimate solution to said lipstick-hoarding problem mentioned earlier.
2. Spot a healthy glow. Laneige BB cushions have worked for me because they come with decent SPF levels to protect the skin while also giving a sheer, always-natural coverage that's pretty, not perfect.
3. Waterproof mascara. Finish your off-duty look with a waterproof formula when it comes to mascaras and skip the lower lashes to avoid 'panda eyes'. Also skip heavy creams and oils around the eye area so you don't have to deal with unsightly transfers.
Now that's all out of the way, there's only one thing left to do <insert beach vacation here – stat>.
More island retreat inspo ahead…
#BuroGetaway: A retreat to sunny Bali
| | |
| --- | --- |
| SHARE THE STORY | |
| Explore More | |