Beauty
Celebeauty: Laverne Cox wears a fabulous dress made from hair extensions, Harry Styles' new haircut has fans reeling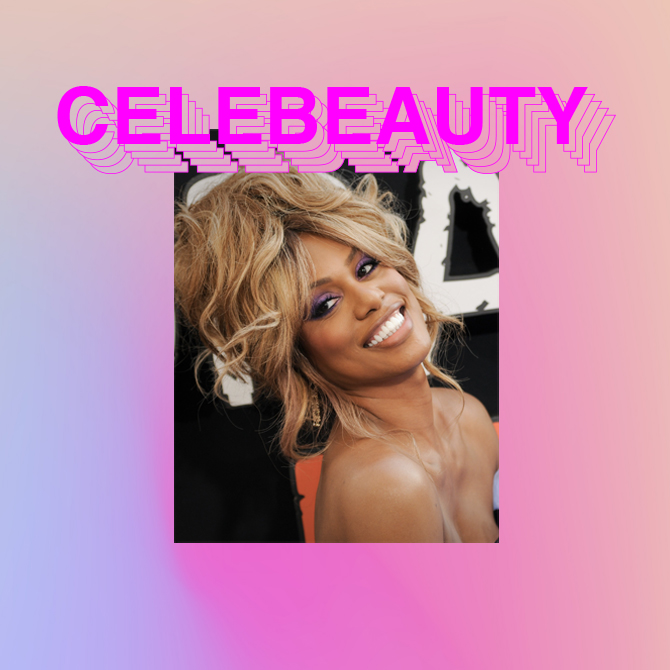 Our favourite celebs got busy this week! Find the latest hair transformations, the hottest nail trends and the newest tattoos from this week below.
Oh, and don't forget to have a gander at the hair-extension dress—it's a wild ride.
This week in hair
Harry Styles gets a haircut and has us feeling some kind of way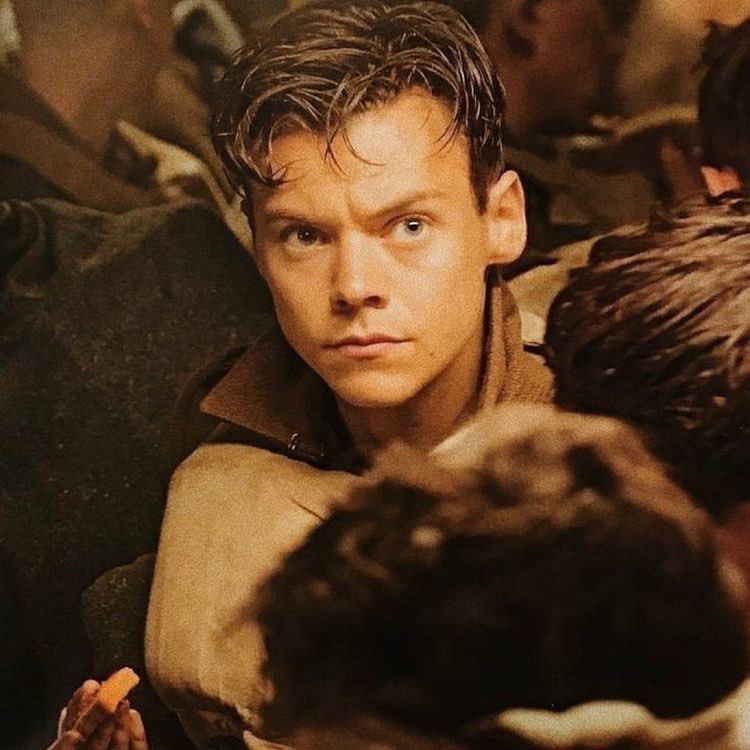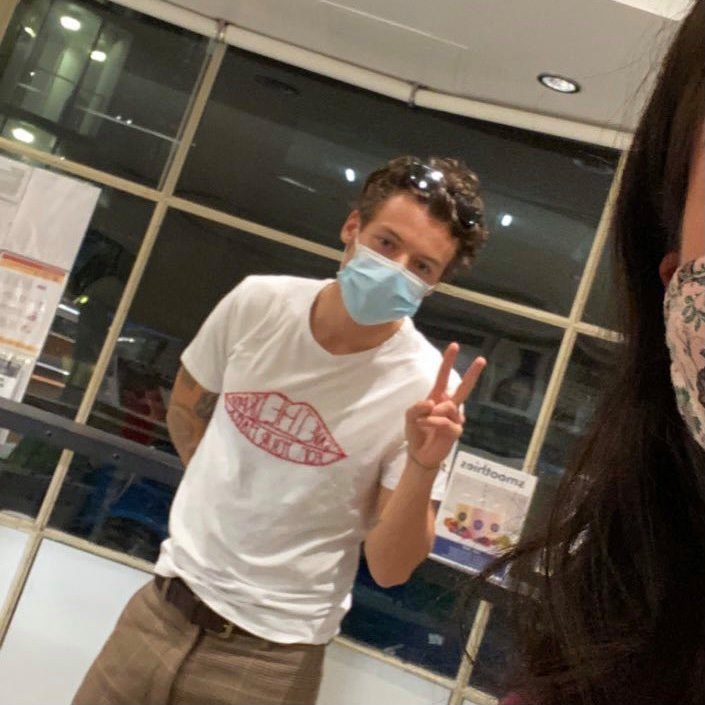 (Swipe to see his new 'do!)
The 'Watermelon Sugar' singer had Twitter in a tizzy when news broke of his brand-new haircut. While it's not particularly drastic, it certainly got a reaction from fans. The last time we saw his hair like this was when he starred in Dunkirk (2017), and many fans were quick to draw the resemblance too.
Twitter user @Mimi_norman1515 stated "I was gonna be mad we didn't get prince hair but it's Dunkirk now so I'm good," so we guess it's a hit in the fandom.
The haircut comes as preparation for his latest role in the Olivia Wilde-directed psychological thriller Don't Worry, Darling. Styles is set to star opposite Florence Pugh and Chris Pine.
HE LOOKS FINE AS HELLpic.twitter.com/8W5UquD5fM

— rebecca she/her (@rebeccaaaaschw) October 19, 2020
Laverne Cox's dress is made out of hair extensions
This unconventional mermaid-silhouette beauty is the brainchild of stylist Alexander Julian who created this dress specifically for Cox, based on her role in the satirical horror Bad Hair.
According to Julian, the ensemble was created using 84" Kanekelon braiding hair extensions and the dress-making process took two days. Now, while we can't exactly see this going mainstream anytime soon, the idea and execution is absolutely impeccable.
Kylie Jenner sports a surprise pixie cut on her Instagram Story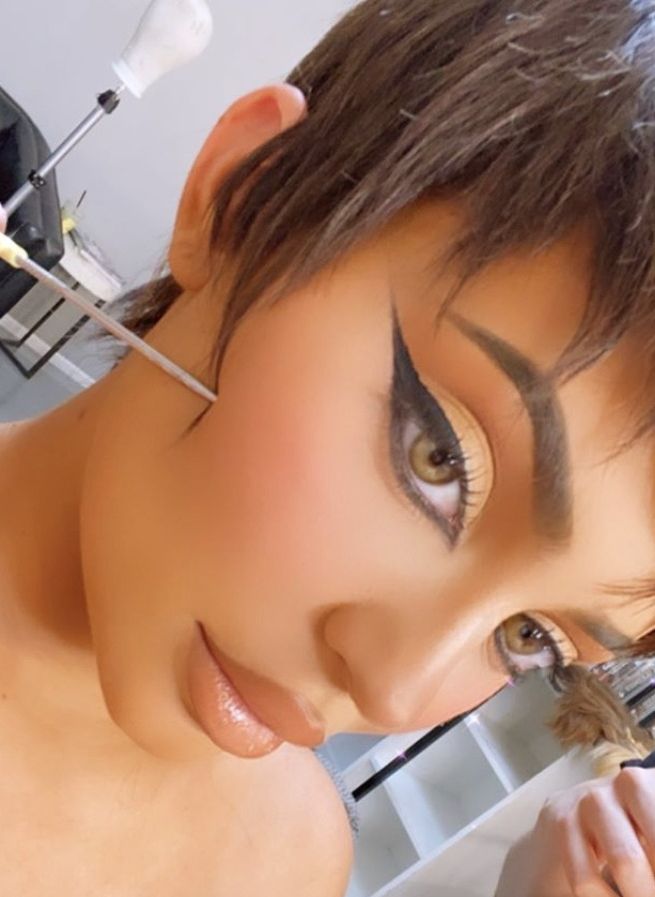 Was it just us that did a double take? The beauty mogul bears a striking resemblance to her mum Kris Jenner in this particular shot. While Jenner's cropped wig is certainly a shock to the system, we're actually rather taken with how it looks on her.
Jenner is nothing if not consistent with her look—while she changes the colour up once in a while, you can pretty much expect either a trendy lob or down-to-there extensions from her. So, to see her branch out of her comfort zone is actually very refreshing.
Michaela Coel matches her brows to her buzz
The I May Destroy You star debuted this fresh look at a talk for British GQ, and needless to say—we were stunned. While going blonde often warrants taking the brows up a few shades, we never thought matching your brows to your purple buzzcut would be necessary.
That said, we've just been proven wrong: Coel's purple brows are our new favourite beauty trend. The good news is if you'd like to recreate it, all you'd need is a coloured mascara.
READ: How to (safely) DIY your own coloured mascara
This week in nails
Iris Law's birthday manicure is too cute for words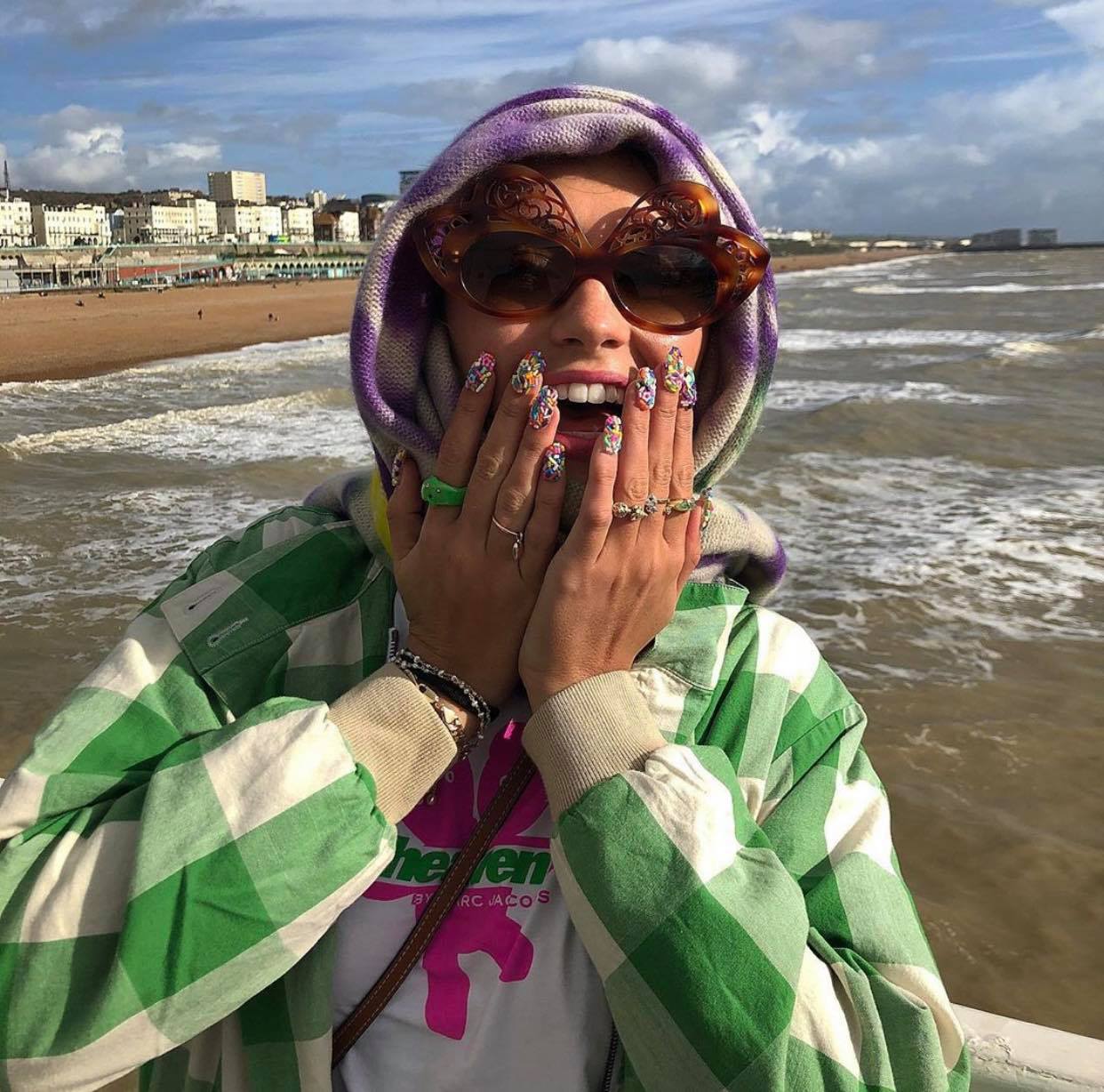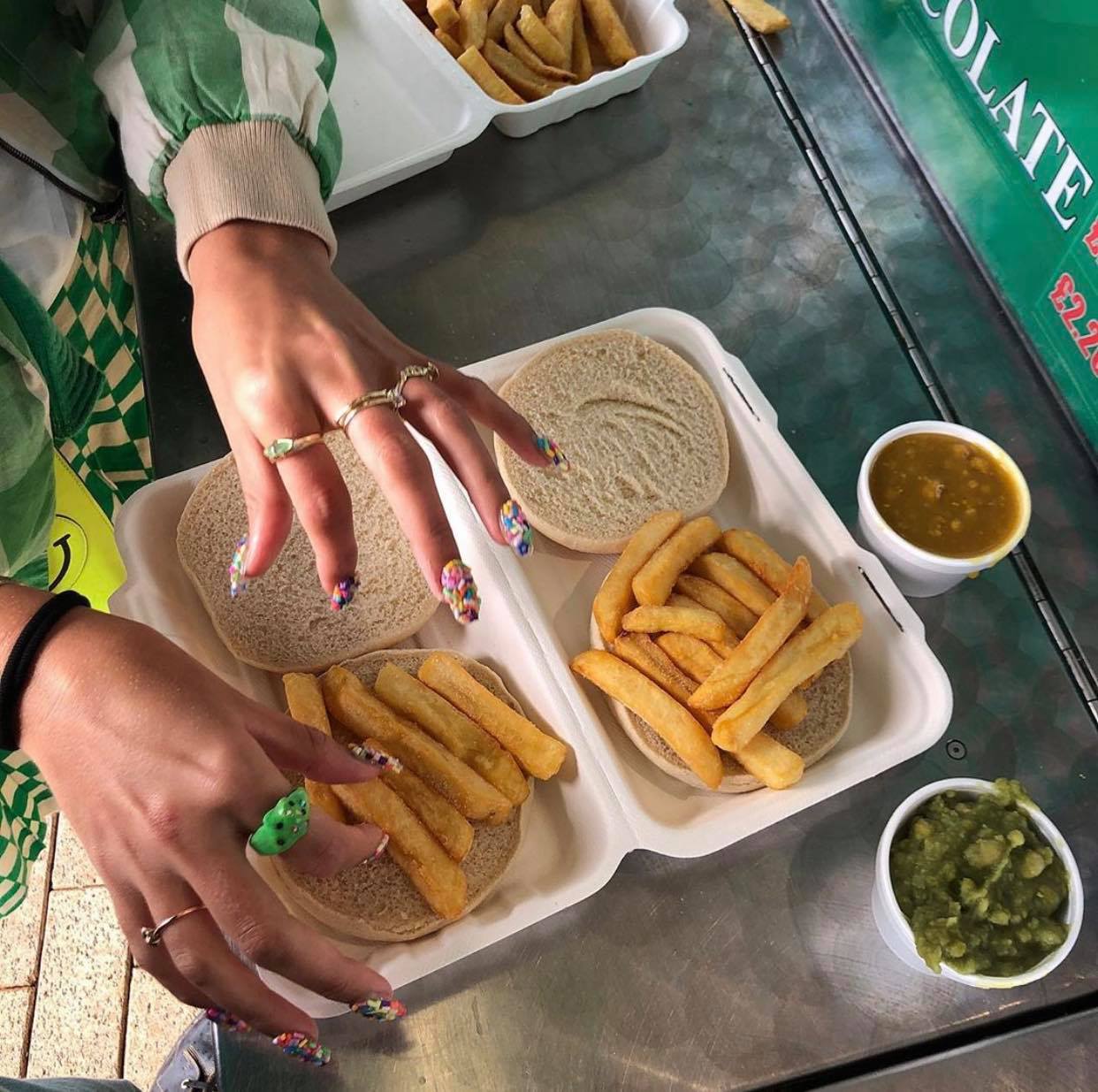 Can you say birthday cake? Iris Law sure can. She took to Instagram to share her fun manicure, and can we just say—it looks good enough to eat!
The delectable set is adorned with tons of rainbow sprinkles, and we can't think of anything that screams 'It's my birthday!' louder than this does. Happy birthday, Iris!
This week in makeup
Kylie Jenner gives us a rare peek at her natrual skin texture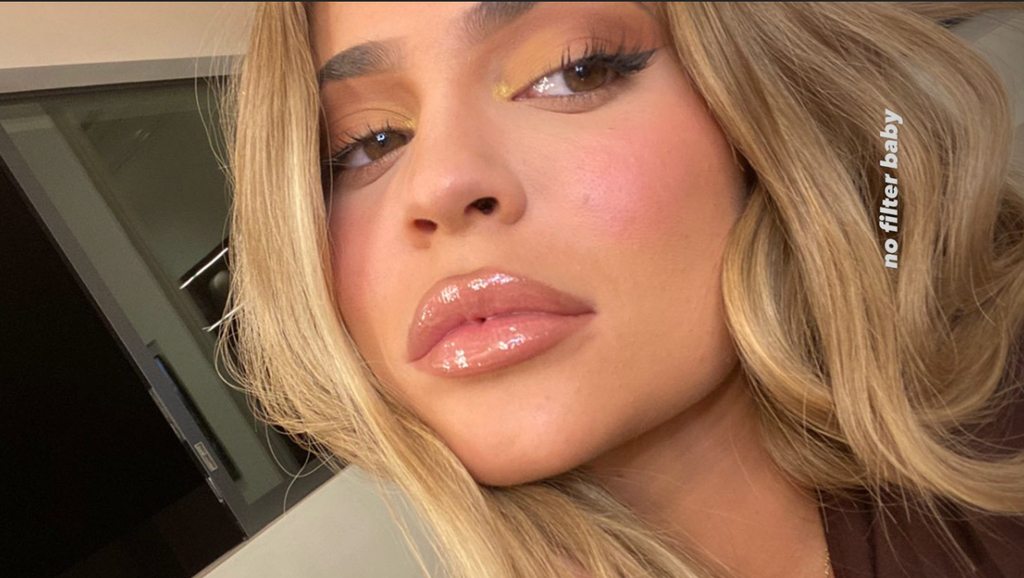 Spoiler alert: It's still flawless. That said, it's rare that we ever see an unedited pic of Jenner, especially on her own Instagram. Yet, that's exactly what we saw when Jenner took to her Instagram Stories to share a makeup tutorial. If you ask us, it's a welcome change—it's nice to see her ditch the Facetune once in a while and remind us that celebrities have pores too.
However, once we got over the whole 'no filter' thing, the actual look piqued our interest—Jenner's namesake brand Kylie Cosmetics is releasing a cheetah-inspired palette, and the little tutorial was her giving us a sneak peek at the palette.
If you'd like to see the whole thing in action, watch James Charles use the palette to do this animal attack-inspired look on Kylie:
This week in tattoos
Halsey gets the sparkle emoji inked on her head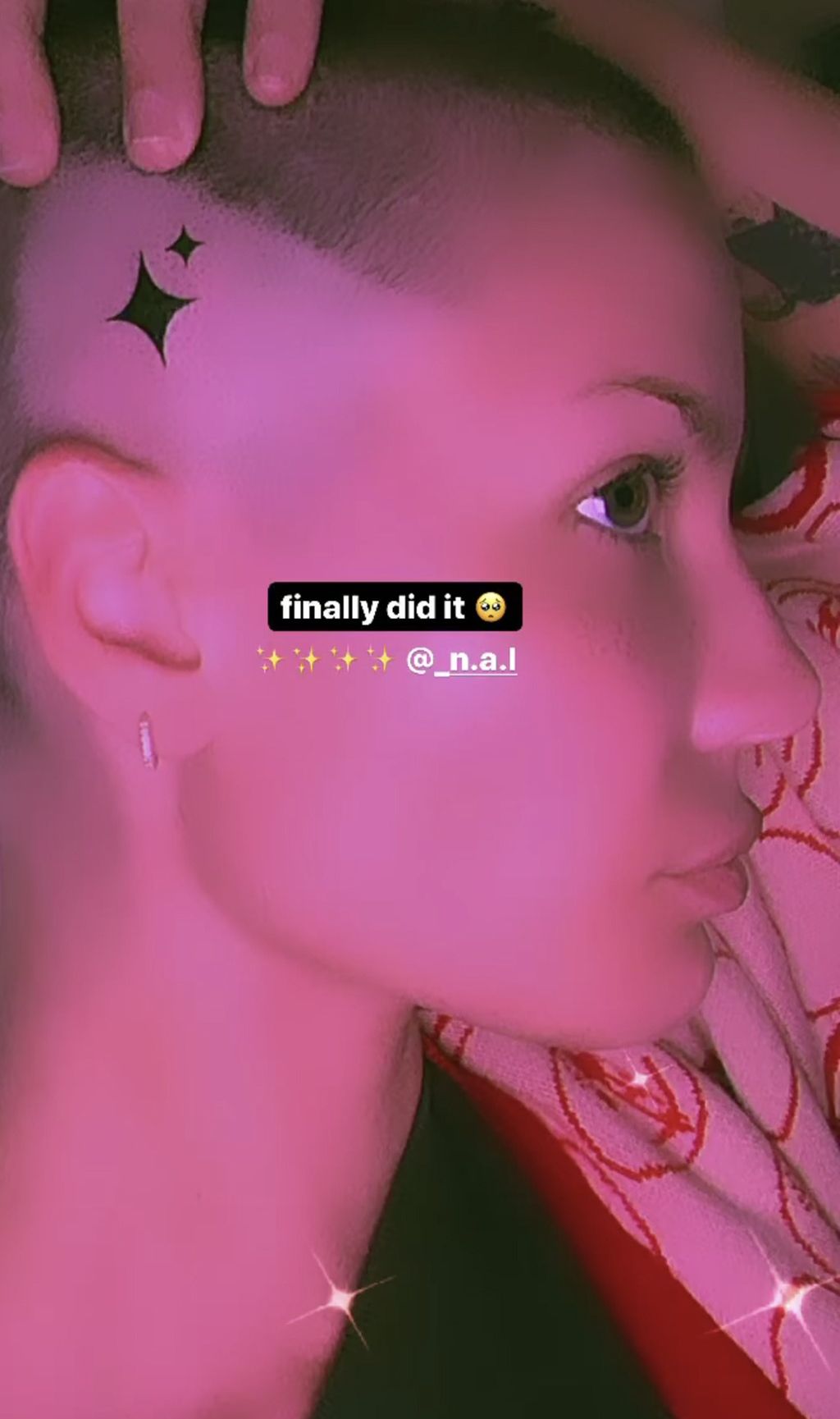 Face tattoos are in, but Halsey takes it one step further with this look, tattooing the sparkle emoji right on the side of her scalp. It's a cute look, and some clever placement—if she ever gets bored of it, all she has to do is grow her hair out.
Great advice for all of you out there who want to please the parents or keep your jobs: Under a mop, out of sight. The ink is courtesy of LA-based tattoo artist Noah Lee, who also gave her another tattoo on her arm.
For more beauty news, click here.
| | |
| --- | --- |
| SHARE THE STORY | |
| Explore More | |