From spotlighting the societal pressures faced by women to championing self-care before it was cool, we've seen it all from global prestige skincare brand, SK-II… or so we thought. SK-II continues to impress with every launch: For example, the Bare Skin Project from 2018 was a poignant campaign that dared global ambassadors to bare their natural skin on camera, armed with nothing but the PITERA™ Essence. This brave challenge was way ahead of its time, inspiring us to give our skin more TLC. Today, SK-II's upcoming campaign has us rethinking our skincare routine!
If you're into authentic, genuine content, don't miss out on SK-II's upcoming docu-series, My PITERA™ Story. Through intimate conversations, global ambassadors Tang Wei, Nini, Ayase Haruka, and Chloe Grace Moretz will be recreating their very first skincare campaigns with the brand, putting the PITERA™ Essence to the ultimate test. Each celebrity will brave the camera barefaced to tell us all about their skin and personal growth journey with the PITERA™ Essence thus far.
A sneak peek behind-the-scenes? Yes, please! We've got the inside scoop—ahead, find a preview of what's to come: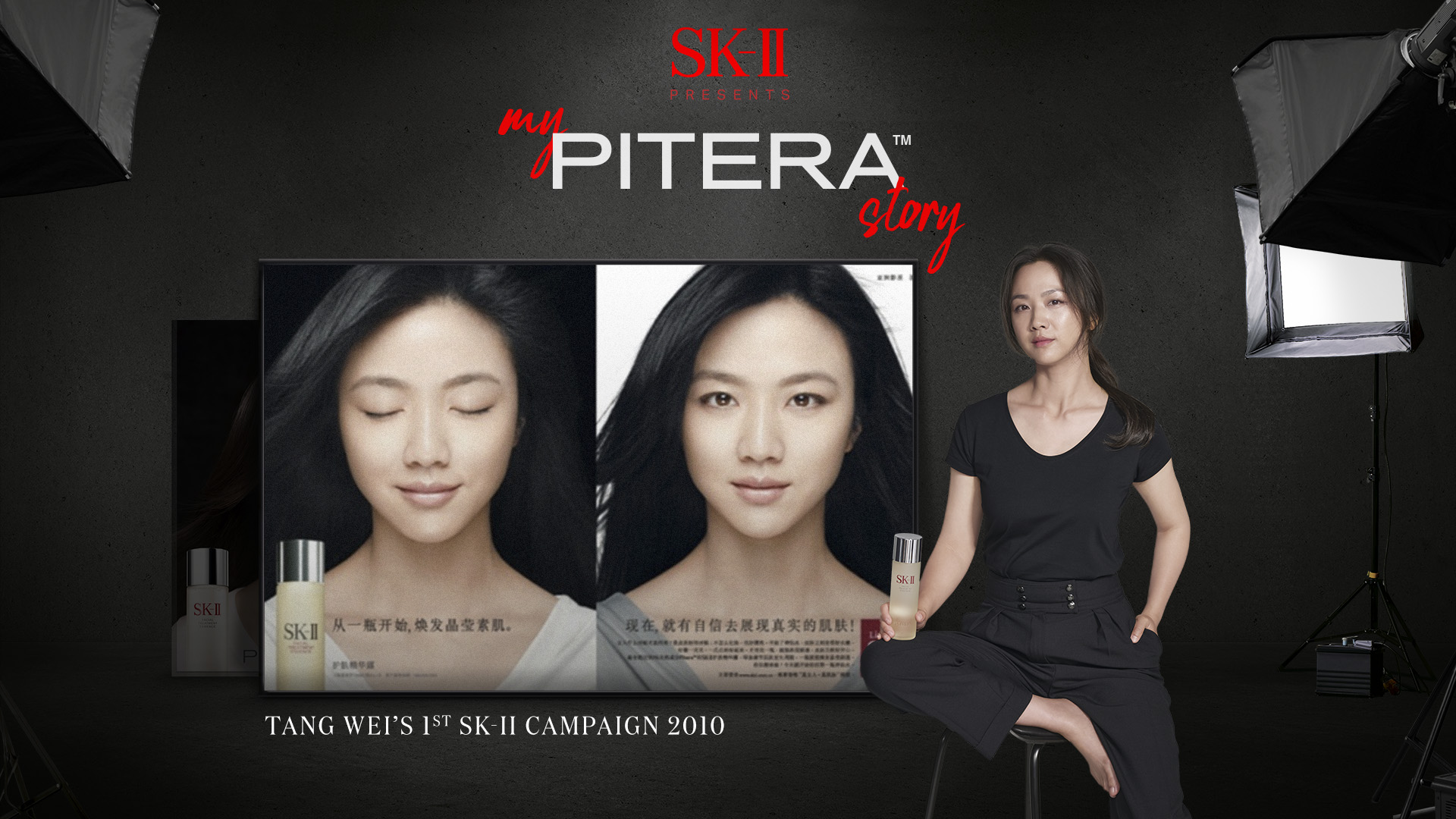 If we had told you that these images were all taken on the same day, we're sure that you wouldn't have given it a second thought. Over a decade has passed since the launch of Tang Wei's very first SK-II campaign in 2010, yet we're struggling with this game of spot-the-difference. If you ever need a lesson on growing wiser but not older, take it from this beauty. However, one thing's for sure—there's definitely more to Tang Wei's age-defying appearance than great genetics.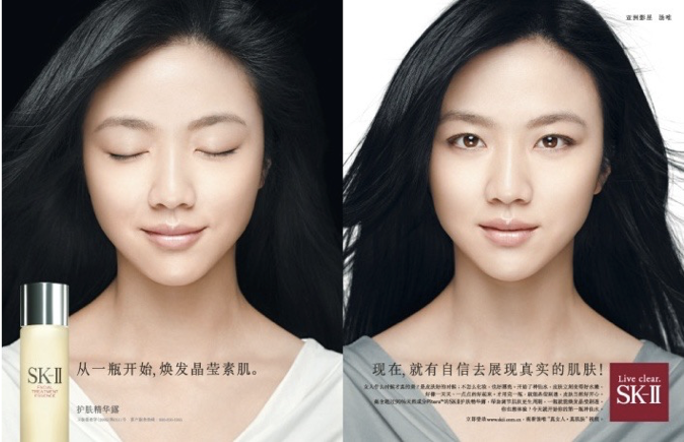 "When I first heard about this project, I asked, 'Really? Are we really doing this again?' But I was clear on one thing—this is not a repeat. If it was, I will consider myself a failure," shared Tang Wei on the process of filming her remake. "It's been 10 years with SK-II and PITERA™ Essence has always been there for me. [It] has changed my skin and life. It is irreplaceable to me, my one and only."
It's hard to believe that the original campaign was shot 10 years ago; time has not left a single mark on Tang Wei's flawless, glowing complexion. Talk about aging gracefully—or not at all!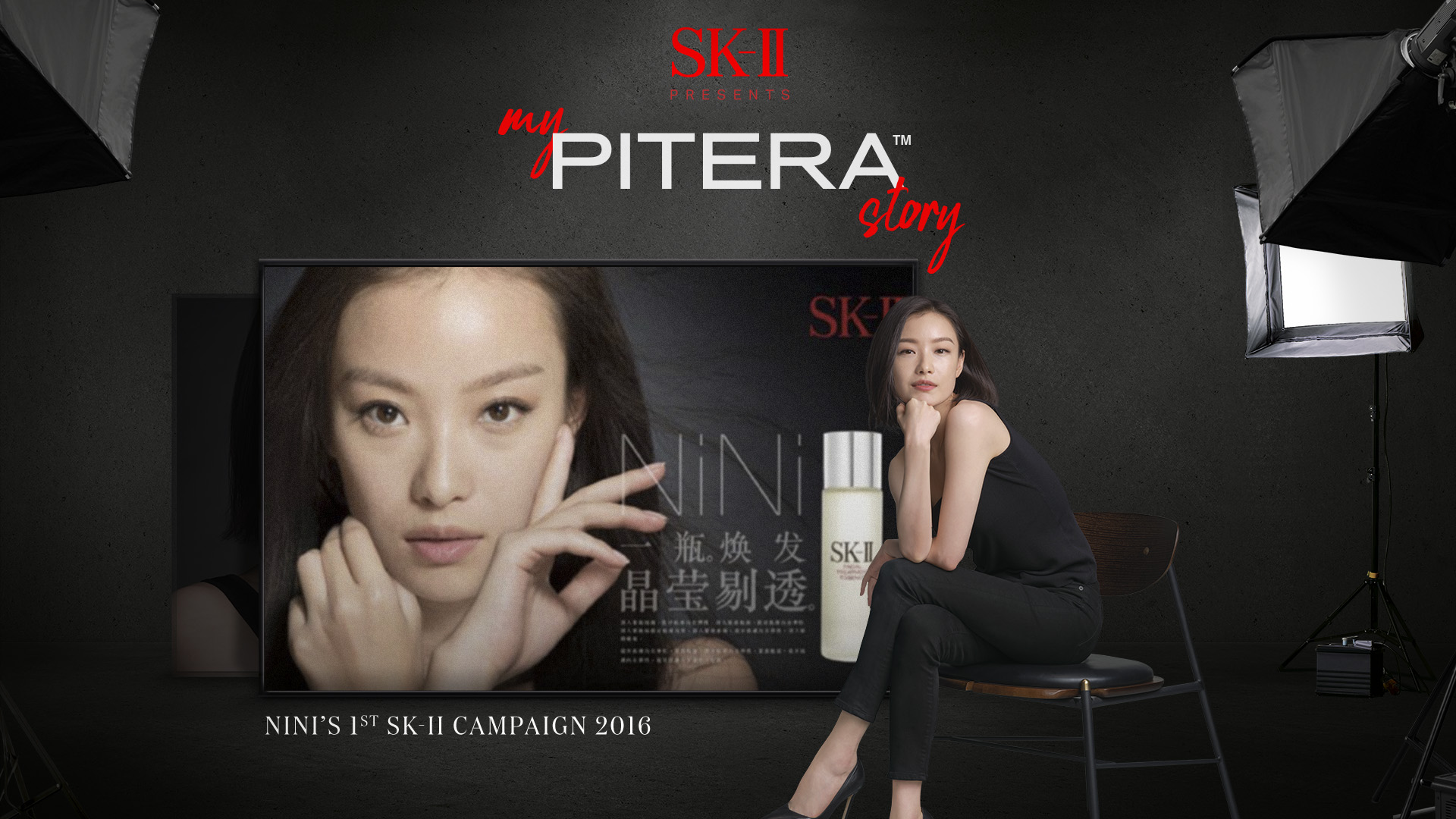 Outside of her remarkable career, Nini seems to have discovered the fountain of youth. It has been seven years since she opened her first bottle of PITERA™ Essence and time has stopped for her ever since. Is it mere coincidence? We'll have to wait until the new campaign makes its debut next week to find out!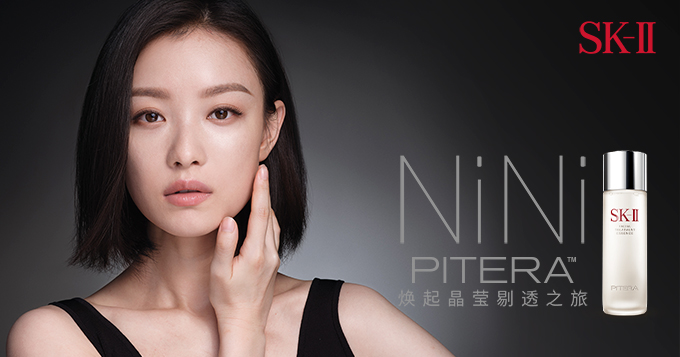 On the upcoming campaign, Nini expressed, "Doing this remake holds a lot of meaning for me. For over seven years now, the PITERA™ Essence has been a constant to me. It's been my essential travel and work companion, giving me confidence that my skin will be at its best no matter the situation l am in."
Confidence is the name of the game in this remake. Other than her radiant and refined skin texture, we love how confident Nini seems to have grown in the past seven years. If you ask us, her glowing complexion must have something to do with her new, self-assured aura on camera.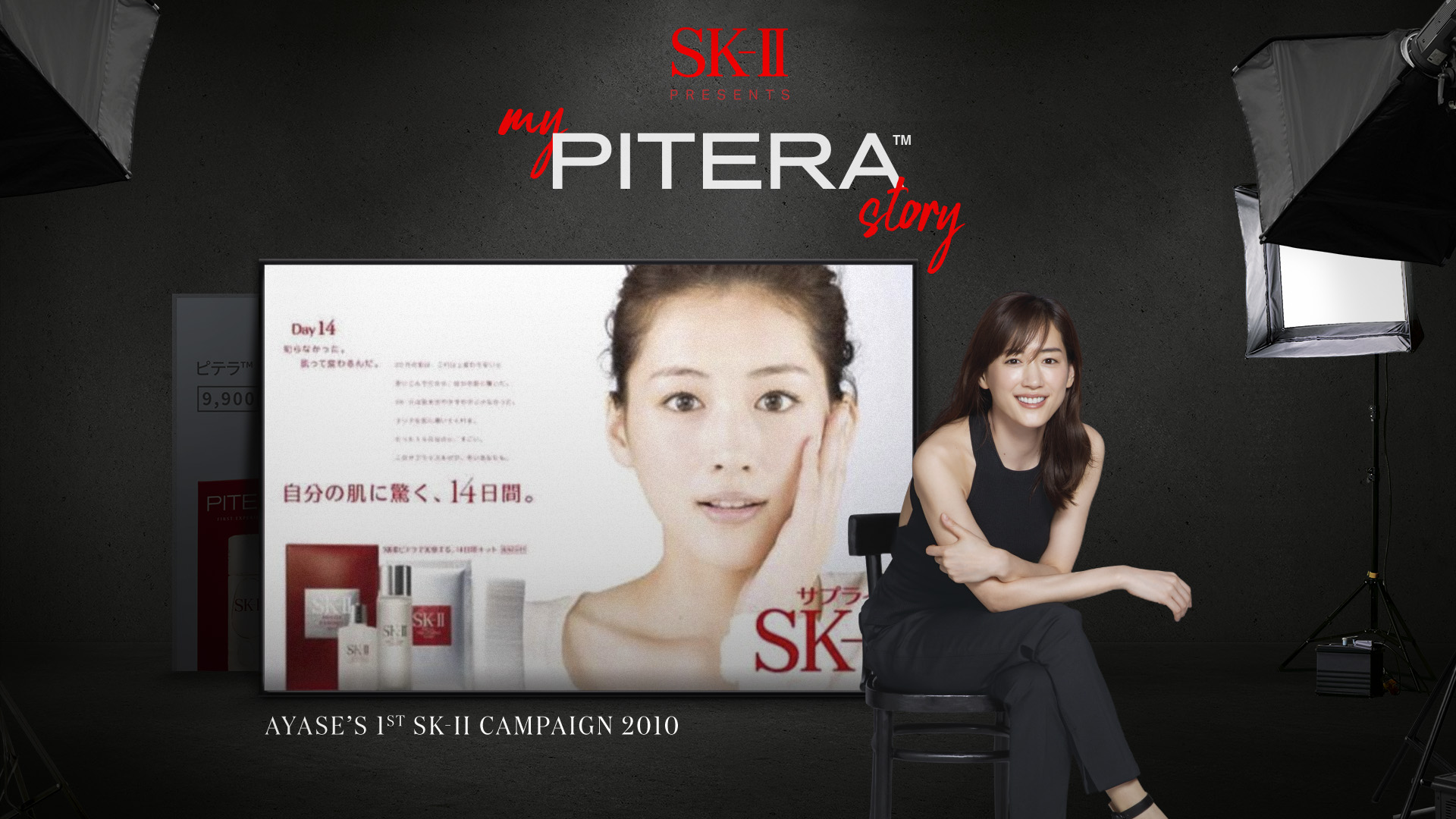 We finally understand what it means when they say, "age is just a number". Ayase Haruka proves that a killer skincare routine may be all you need to transcend time—her radiant, wrinkle-free skin is the perfect testament to that. After an astonishing 10 years, we can only hope that time will be as kind to us.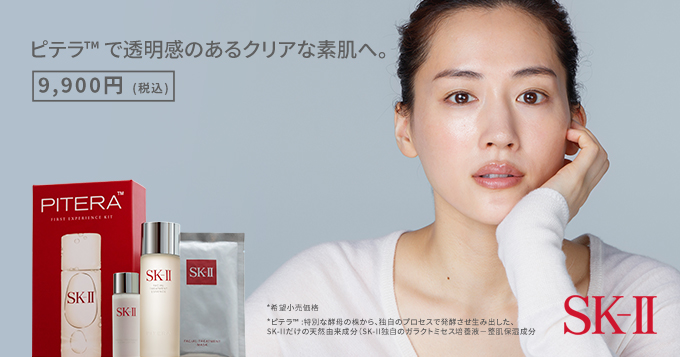 "Looking back at my very first commercial, I do feel a little embarrassed. But being able to completely remake this again makes me truly happy," confides Ayase. "I am who I am and was able to change my attitude towards caring for my skin because of this meeting with SK-II and PITERA™ when I was 25 years old. SK-II is my partner. That is how I feel."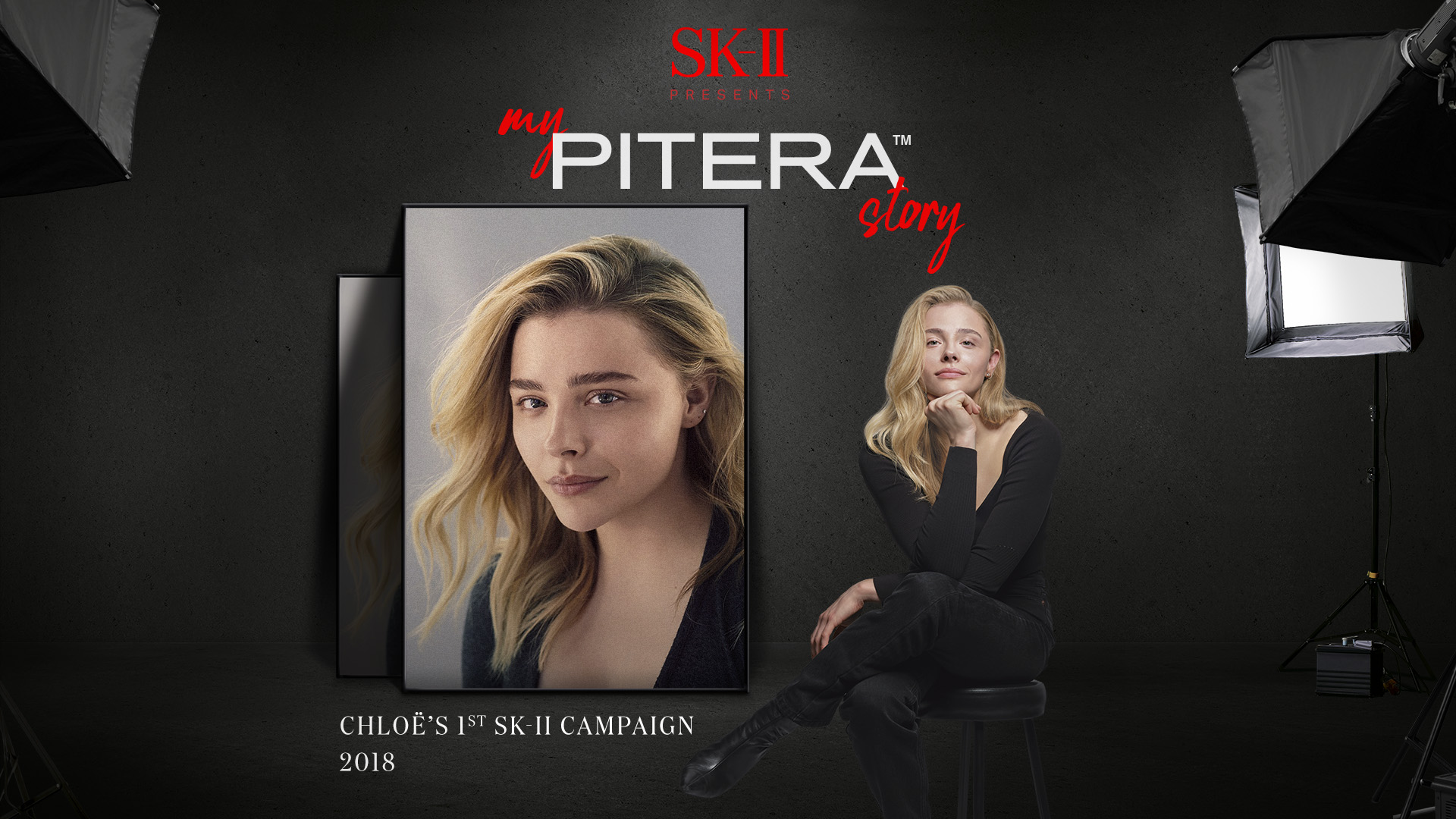 America's sweetheart Chloe Grace Moretz is the latest addition to this star-studded lineup. She is living proof that starting your skincare young really pays off. As the youngest ambassador, she launched her first campaign with SK-II in 2018, and we're very much looking forward to hearing more about her experience with the essence so far!
On the remake, Moretz shared, "My first PITERA™ Essence bottle gave me the courage to go bare skin in such a public way. Lately, my life has gotten really busy with filming. And that busyness hasn't exactly been kind to my skin. But after a few years with PITERA™, I am pretty sure my skin will be able to stand up to the close scrutiny and I could pull off this remake."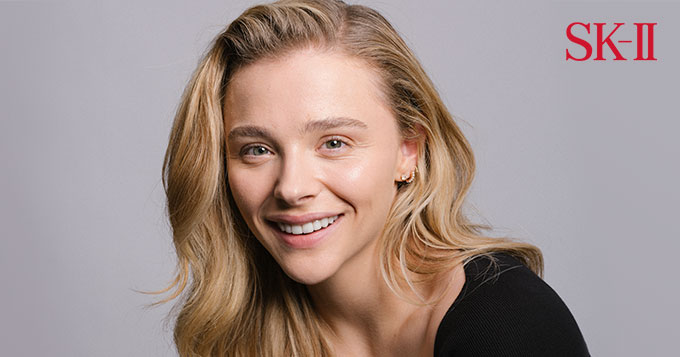 We think she's right—three years down the road and Chloe is still sporting glowy, healthy skin with texture so refined, it's envy-worthy. Her hectic schedule has had no bearing on her complexion and, looking at this remake, we've somehow found ourselves reaching for a bottle of the PITERA™ Essence.
PITERA™ Essence: Time, who?
The PITERA™ essence holds a mysterious prestige across the world, coveted by millions of women worldwide for its many reported benefits to the skin. It is SK-II's signature bestseller; a formula that has remained unchanged since its creation. The not-so-secret ingredient? Well, it's in the name.
Also known as "miracle water", PITERA™ is a naturally-derived ingredient sourced from the fermentation process of a unique yeast strain, thought to possess powerful transformative properties. It is your one-stop shop for crystal clear skin—the only product you need in your vanity to address any and all of your skin's issues. From moisture to texture to tone and beyond, this essence is built to cover all your bases.
The airbrushed, hyper-filtered world of social media isn't a new phenomenon, but it's all too easy to get caught up in the flurry of 'Instagram reality'. For us, this campaign is a timely reminder that the hallmark of true beauty is simply rooted in authenticity and an amazing skincare routine.
We're definitely adding another bottle of PITERA™ to our carts. If you're interested to find out more about these celebrities' journeys or even begin your own #MyPITERAStory, soak up some inspo from the upcoming docu-series. Don't forget to let us know how it goes for you!
Find more beauty news here. This article was written in partnership with SK-II.
| | |
| --- | --- |
| SHARE THE STORY | |
| Explore More | |