We've covered our favourite scents this month along with our go-to travel beauty kits we can't get enough of, but we're taking a closer look at new skincare essentials that are giving our skin a much-needed refresh. Scroll down to check out our editor's picks this June, from a limited-edition serum (that comes in a sleek gold bottle) to a gel-based moisturiser that's perfect for the balmy weather.
Sulwhasoo First Care Activating Serum EX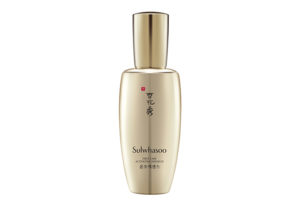 "Talk about star quality, Sulwhasoo's No. 1 best seller shines even brighter now with a snazzy golden chrome makeover for its Star Limited Edition. Inspired by the five-pointed star, which symbolizes the five qualities behind the right skin balance—resilience, vitality, nourishment, clarity and elasticity—it's not just a flashy addition to your beauty shelf but what's really important is it works a treat to restore radiance in lacklustre skin—for me, the benefits are most obvious when I'm traveling.
"Packed with active ingredients as a result of its JAUM Balancing Complex, it immediately calms my skin, which goes into super dehydrated mode on flights. My trick is to use it under a leave-on mask (or a mask sheet if I'm adventurous) on the plane and after cleansing every day for a boost to my skin's ability to absorb the good stuff from the skincare steps that follow. I may not be getting the full eight hours of sleep every night, but my well-rested complexion tells a different story the next morning—I'll take that for now." – Terry Saw, Editor-in-Chief
Sulwhasoo First Care Activating Serum EX, RM295 for 60ml, RM495 for the120ml Star Limited Edition. Drop by Mid Valley Centre Court Ground Floor to explore Sulwhasoo's Star Limited Edition at the Star Universe Roadshow, now till 16 June 2019.
Decorte AQ Day Cream & Foundation Trio
{insert gallery tpl="slide-freesize.tpl" id="[Стандартная] Decorte AQ Trio" rid="7320″ order="a_tstamp"}
"Well, technically it's a duo. The new Decorte Foundation comes in liquid or compact form, depending on your preference. I've been using this series for a full week now and right off the bat, I love that it quickly minimizes the number of products I use in a day. The velvety smooth AQ Protective Revitalizing Day Cream is infused with SPF15/PA++ and doubles as a primer so that's three skin benefits in just one application."
"At the start of the day, I use the AQ Radiant Flow Lifting Liquid Foundation SPF20/PA++. A little goes a long way, I barely use the recommended full pump for the entire face. I'm a super fan of this liquid formula – it smoothens out fine lines and pores without suffocating the skin and finishes like a natural tint, which is perfect for day coverage."
"I'm not big on compact powders so instead of applying my 'face of the day' with it, I use the AQ Radiant Glow Lifting Powder Foundation SPF23/PA++ for quick touch-ups before night events or dinners. If all you have is literally one minute, a few quick pats along the T-zone will freshen up and brighten your complexion with time to spare." – Terry Saw, Editor-in-Chief
READ MORE: How to give your skin a thorough detox
Shiseido Waso Silky Smooth Mochi Mask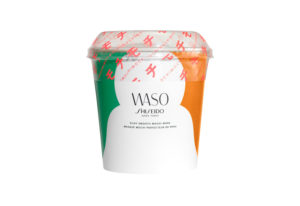 "Fun is when you have a face mask that looks and feels like mochi, and you even get to play with it like literal Play-Doh. Shiseido Waso's Mochi Mask is made for those who are looking to get a kick out of their regular face mask routine. For starters, you actually have to mix the powder and liquid components with a spatula (all provided in the ramen cup inspired packaging). I was surprised at how quickly the mask heated up to a lukewarm 35 to 40˚C."
"But the real fun comes when you start dividing the mask into sections for your face. The ad video suggested to place a round section on each cheek but there's enough for four sections—the extra two for the forehead and chin. All you have to do is stretch it out (like Play-Doh!) and leave it on for five minutes. Despite the gimmick, I actually did note some changes to my complexion, including visibly reduced pores and smoother skin. A must-have for serial mask-ers and anyone who's looking to have some fun with skincare." – Loh Wei Yeen, Beauty Editor
Murad Prebiotic 3-in-1 Multimist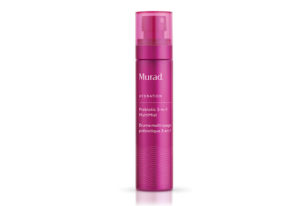 "A good mist in my beauty books is when it doesn't dry my skin out. I usually steer clear from water-based mists mid-day as it has the tendency to dry the surface of the skin out after evaporating. But Murad's multimist is a keeper for many reasons and this is coming from someone who generally doesn't use mists. It works beautifully as a primer and setting spray—we're talking the dewy, healthy-skin glow that made my makeup glide on easily (and stay on as well)."
"The formula is worth the price tag for those who don't believe in paying premium price for face mists—prebiotic hydrating sugars for good bacteria nourishment, yeast peptide to lock in the skin's moisture levels, and bipolymer complex to ensure longer makeup wear. It made my face feel super refreshed on busy days, and the fragrance is lovely (if not a little overwhelming, for those who aren't into strong fragrances)." – Loh Wei Yeen, Beauty Editor
Kiehl's Calendula Water-Serum Cream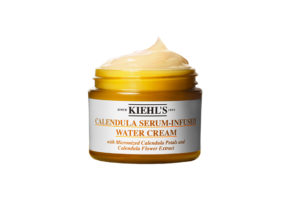 "My skin is kind of like in an 'in between' state – it's a combination of dry, sensitive and normal. I usually avoid any cream-based moisturiser as it tends to break me out in tiny, irritating comedones. But while I find gel-based moisturiser a good match to my skin condition, at times this is not enough to give my face the hydration it needs. So you can understand my enthusiasm when I got my hands on Kiehl's latest Calendula offering."
"True to its claims, it has a unique, lightweight texture that absorbs well into my skin to leave it soft and fresh. I love how a small pea-sized is sufficient enough to cover my face with soothing hydration the whole day without causing any facial issues. Kiehl's Calendula Serum-Infused Water Cream is definitely on my favourite list now." – Gwen Ong, Associate Editor
READ MORE: Face cleansing myths, debunked by a skincare pro
Dermalogica Prisma Protect SPF30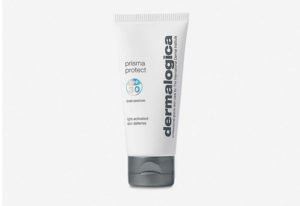 "On my first swipe across the face, I could feel how lightweight the Dermalogica Prisma Protect is and how easily it's absorbed into the skin. None of that sticky residue, which I absolutely hate about sun protection. This multitasker does more than just defend the skin against UV light, it also has a few key ingredients to leave skin smooth, hydrated and well-protected from dawn till dusk."
"The formula contains plant-derived advanced moisture magnets to give skin all-day hydration, matcha tea to protect skin with antioxidant properties and a bio-ferment from sage to brighten and even skin tone. What I like about it is how my skin looks naturally glowy after applying thanks to the light-activated technology that works to increase skin luminosity. As this only has SPF30, I'd be using this just for days when I know I'll spend most time indoors." –  Gwen Ong, Associate Editor
READ MORE: Why you should use reef-safe sunscreen for your next beach holiday
| | |
| --- | --- |
| SHARE THE STORY | |
| Explore More | |