Fun fact: did you know that there are trillions of microbes—microorganisms—living in and on our bodies? Squeamish as it might sound, having a complete population of microflora (bacteria) on your skin is crucial in ensuring its delicate balance. If this precious harmony is triggered to imbalance in any way, the "bad" microflora aka transient bacteria then flourishes, leading to a host of skin dilemmas such as acne, inflammation and more.
Another fun fact: using "anti-bacterial" skincare might lead to more harm than good. Just when you thought that thoroughly cleaning your face out might seem to be the best bet to solving your skin issues, it might disrupt the skin's microbiome.
"The obsession with anti-bacterial products and harsh cleansers is destroying bad bacteria—but stripping away good bacteria, too," says Dr Howard Murad, the renowned physician, CEO and founder of Murad Skincare Inc. "When combined with continued allergen and toxin assaults, essential bacteria are thrown out of whack and skin issues occur."
But here's where probiotics come in. According to research done by the American Center for Biotechnology Information (NCBI), "probiotics may have a role in treating chronic inflammatory conditions", including acne, rosacea, atopic dermatitis, and photoaging. Probiotics keep the skin's microflora in harmony, whether it's restoring the pH balance of the skin surface or strengthening the skin barrier to better keep out external aggressors.
Key ingredients to look out for when you're investing in probiotics-infused skincare: Lactobacillus, Bifida ferment lysate, Galactomyces ferment filtrate etc. Also, keep an eye out for prebiotics in the ingredient list—these are what probiotics snack on. Below, five skincare picks to ensure the good bacteria on your skin is alive and kicking:
Murad Prebiotic 4-in-1 Multicleanser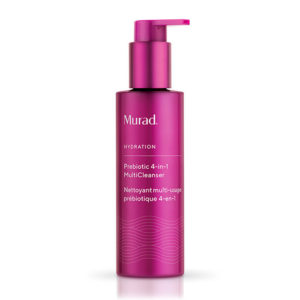 Multitasking cleansers are easy to fall in love with, especially Murad's 4-in-1 prebiotic-packed skin saviour. Made for those who occasionally get lazy with their makeup removal routine (no judgment here), this gel-to-oil, makeup-removing cleanser helps balance the skin's microbiome while removing makeup, dirt and excess oil. Made for all skin types, it's safe enough to be used around the eye area, and it also has moisturising emollients to deeply hydrate the most sensitive of skin types.
READ: 5 Sunscreens that do more than just protect your skin from the sun
Gallineé Face Vinegar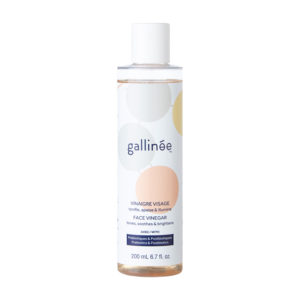 If vinegar's worthy enough to eat, it'll likely do some good for your body's largest organ. The dynamic duo in this French beauty brand's toner is 1) Actibiome, a novel prebiotic that soothes fatigued skin and allow good bacteria to thrive, and 2) hisbiscus vinegar, native to Central America and helps to regulate sebum, prevent free radicals from damaging skin cells, and minimise the appearance of blemishes and scars.
Edible Beauty Probiotic Radiance Tonic Serum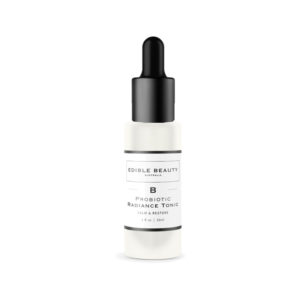 Edible Beauty's new formula has a live probiotic strain that's typically found in yogurt—Lactobacillus Bulgaricus Ferment. This star ingredient comes with skin-loving benefits that will give your complexion a new lease of life, from restoring the skin's microbe balance to improving skin health and resistance to external aggressors. Got dry skin that feels like it could use a thirst quencher? Jojoba milk and birch leaf in the formula helps to intensely nourish skin while forming a strong protective barrier.
ALSO READ: The right way to apply your serum and make the most out of it
Lancôme Advanced Genifique Hydrogel Melting Mask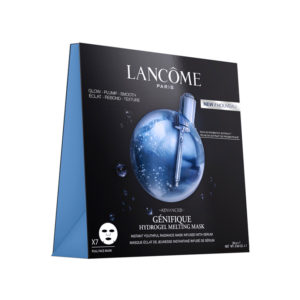 A hydrogel mesh sheet mask that's soaked in approximately half a bottle of Lancôme's bestselling Advanced Génifique serum? Say no more. If you need a quick skin pick-me-up, slap this on, wait for 20 minutes (or half an hour) and prepare to unveil your brand new baby-smooth skin. Packed with Bifidus (a bacteria that's also found in our gut, mouth and more), it helps strengthen the skin's barrier function while hydrating the skin. Extra points go to the heat-sensitive hydrogel mesh material that only releases the active ingredients upon contact with the skin without leaving a greasy residue.
Allies of Skin Molecular Saviour Probiotics Mist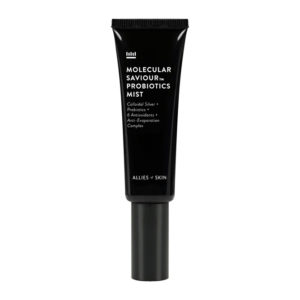 Give your skin a day-long dewy finish without layering on highlighter. All you need is a spritz of Allies of Skin's probiotic-packed mist—its impressive ingredient list is worth a skim, including Lactobacillus Ferment, silk amino acids, acai berry, aloe, rose water, and fruit extracts and oils. What we love about this mist is its anti-evaporation molecule that allows the formula to hang on to skin cells rather than evaporating to thin air. Pack this in your handbag for on-the-go skin refresh and ultimate healing hydration.
| | |
| --- | --- |
| SHARE THE STORY | |
| Explore More | |