What's beguiling, smells like a floral garden, and perfect for day to night? These five fragrances that we've added to our beauty arsenal, of course. Below, our editors weigh in on new floral scents that are made for the height of summer—from orange blossom and jasmine bouquets to gingery notes that will convert any non-floral perfume enthusiast.
Les Eaux de Chanel Paris-Riviera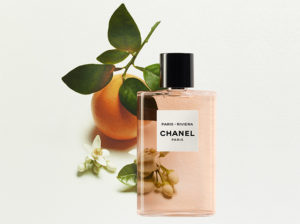 If you're the sort who takes holiday scents very seriously—because an escapade to a faraway destination is deserving of a new, intriguing scent, obviously—you just might fall in love with Chanel's latest Les Eaux De Chanel addition. Paris-Riviera was concocted by in-house perfume Olivier Polge, and he was inspired by "the joyful, sunny spirit of the Côte d'Azur in the 1920s". The east of the Riviera was also Gabrielle Chanel's favourite vacation spot (also home to her villa "La Pausa"), and she was known to have frequented Cannes back in the Roaring Twenties.
Buro says: "To me, this is the most elegant scent from the Les Eaux De Chanel range. It's fresh, floral, very elegant and luxurious. It isn't powdery or overbearing as my idea of a typically "luxurious" fragrance would be like. I love the notes of orange blossom and jasmine that make for a feminine, sunny disposition. The base notes were unique to boot—a combination of benzoin balm and sandalwood. I'd wear it during the daytime, likely for champagne brunch on Sundays." – Rachel Au, Editor
Gucci Bloom Gocce di Fiori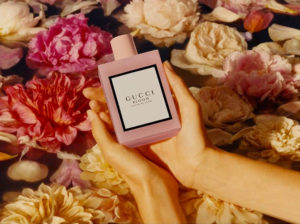 The latest addition to Gucci Bloom's fragrance range is Gocce di Fiori, a delicate, lighter variation of the original scent—developed by master perfumer Alberto Morillas.
Buro says: "I'm not big on vintage-inspired, powdery scents but this is a pretty unique take on jasmine-backed fragrances. What's interesting about the Gocce di Fiori is its trio of highly-concentrated ingredients that open the scent: jasmine bud extract, rangoon creeper, and natural tuberose absolute. The opening might startle you, but wait for the drydown (jasmine and musky tuberose) to blow your mind—it's a lovely EDT that brings springtime in the woods to mind." – Loh Wei Yeen, Beauty Editor
Marc Jacobs Daisy Love Eau So Sweet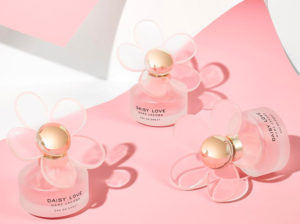 The new Daisy by Marc Jacobs is the scent for the girly girl who can't get enough of 1) sweet scents, 2) the iconic Daisy flacon, and 3) hues of millennial pink.
Buro says: "Floral. Flirty. Feminine. Marc Jacobs' Daisy Love Eau So Sweet is exactly what its name suggests. If you like your scents really sweet, this sugary cocktail is perfect for your next date night. With a musky base, daisy petals at the heart and a fruity raspberry top, it'll instantly lift your spirits and make reach for your 'special occasions only' dress because with this scent, it always feels like one." – Terry Saw, Editor-in-Chief
Burberry Her Blossom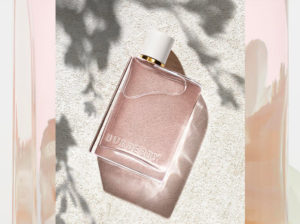 Fans of Burberry Her would love Her Blossom, a floral-tinged reiteration of the original fruity scent. The fragrance takes on a blossom-fueled route with a gourmand signature you won't be able to resist for a few good reasons.
Buro says: "Need a quick fix to snap out from the mundanity of everyday life? This super fresh scent is as close as it gets. At its base, musk and sandalwood play well with hints of plum blossom and peony at the heart, while top notes of mandarin and pink peppercorn shake things up just enough to put a Spring into your step. The result: a pretty (not powdery) scent that comes with a little sweetness and inspires a whole lot of spontaneity." – Terry Saw, Editor-in-Chief
Flower by Kenzo Eau De Vie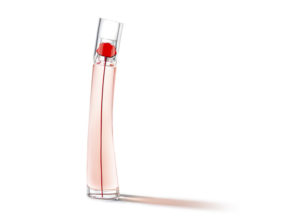 19 years after the iconic Flower by Kenzo was launched, the brand debuts a fresher, livelier scent bottled in a modern design. Spot the glossy vinyl red petals edged with a black shadow that would make for a lovely vanity desk addition.
Buro says: "Vivacious, happy and brimming with life, Flower by Kenzo Eau De Vie is a more upbeat version of the original Flower by Kenzo. Even if you're not into floral scents—like me—you'll make an exception for this. A sparkling scent where ginger and citrus-y notes meet Bulgarian rose and orange blossom, with light hints of tonka and musk to finish, this is the perfect mood-lifter to put you straight into off-duty or holiday mode." – Terry Saw, Editor-in-Chief
| | |
| --- | --- |
| SHARE THE STORY | |
| Explore More | |