Buro Loves
BURO Beauty Stash: Revolutionary foundation formulas, the rise of fermentation and more new beauty launches from this month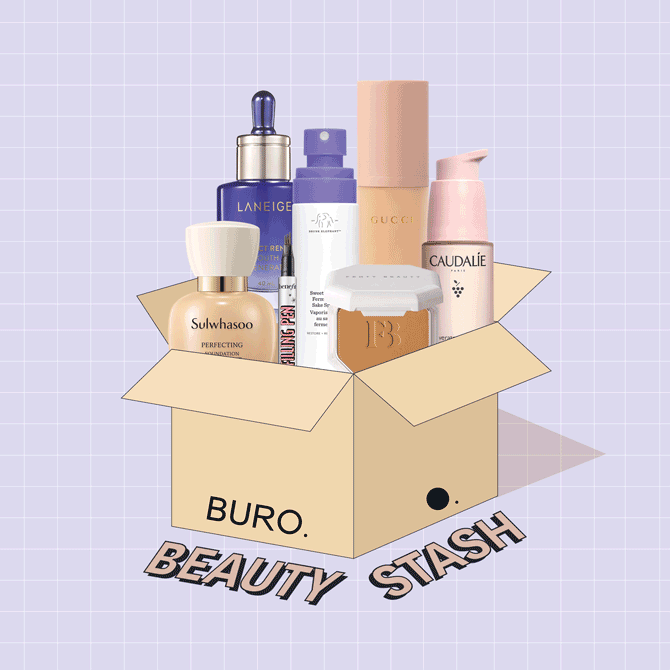 The beauty highlights from this month: The fermented trend is back in full swing—and this time with a little more kick than just kombucha—plus the latest in anti-ageing tech, flawless foundations and more.
Ahead, find all of our newest go-to beauty staples from this month.
Drunk Elephant
Sweet Biome Fermented Sake Spray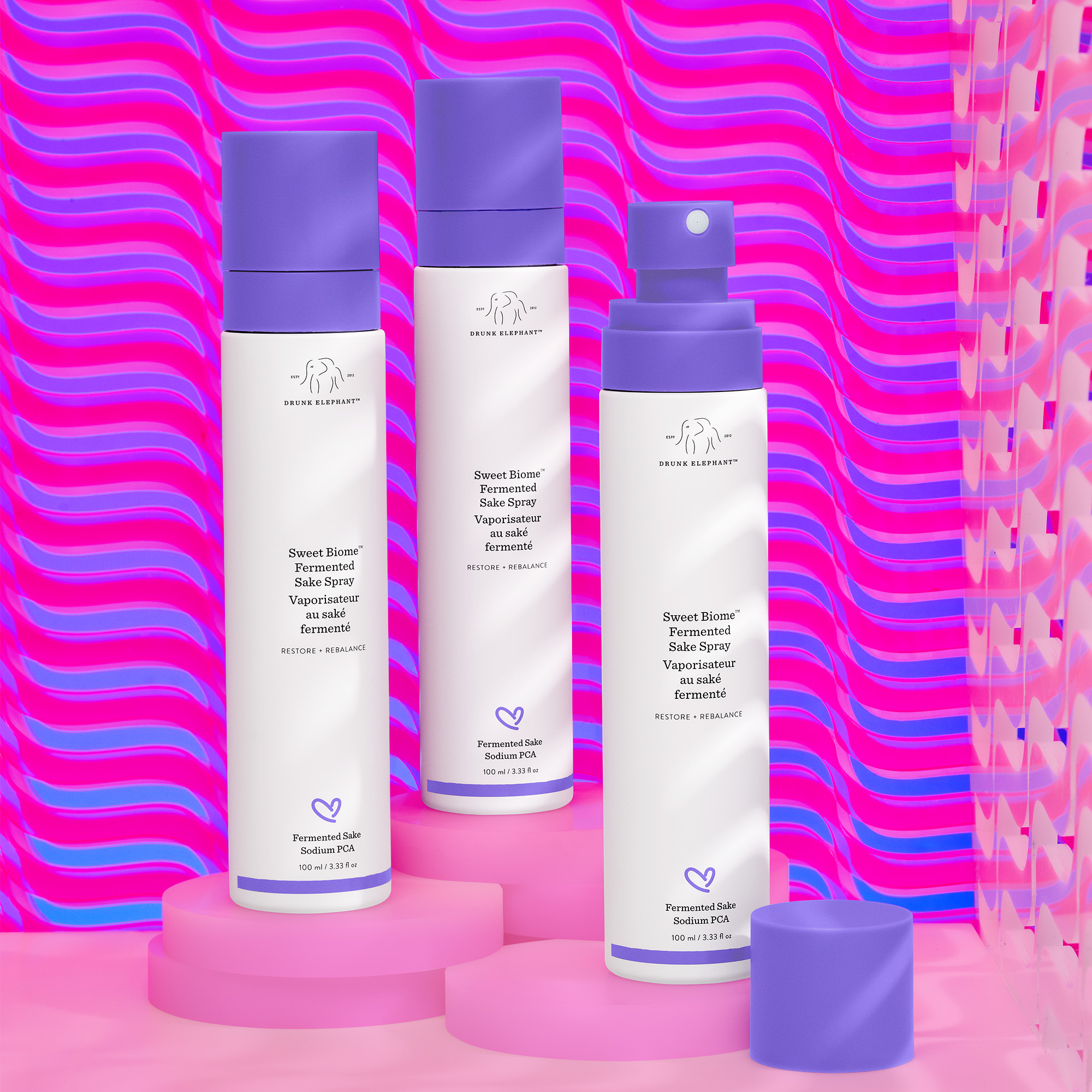 "I'll warn you now—if you're looking for aromatherapy, this isn't the product for you. This spray does not smell amazing, but that does apply for pretty much all Drunk Elephant products. That's actually one of the best things about the line; the fact that it doesn't have any potentially sensitising fragrance in any of its formulations.
"As for whether the facial mist does its job… sure! The spray supposedly balances the skin's natural microbiome, and while I can't attest to whether that's true, per se (I don't have access to a lab right now), I can confirm that the super-fine mist feels wonderfully hydrating and soothing, and it's a refreshing pick-me-up for tired skin throughout the day. I'd attribute it to the skin-friendly cocktail of amino acids, ceramides, vitamins, and electrolytes in the spray." — Redzhanna Jazmin, Beauty Writer
You can score this fine mist at your local Sephora.
Benefit
Brow Microfilling Pen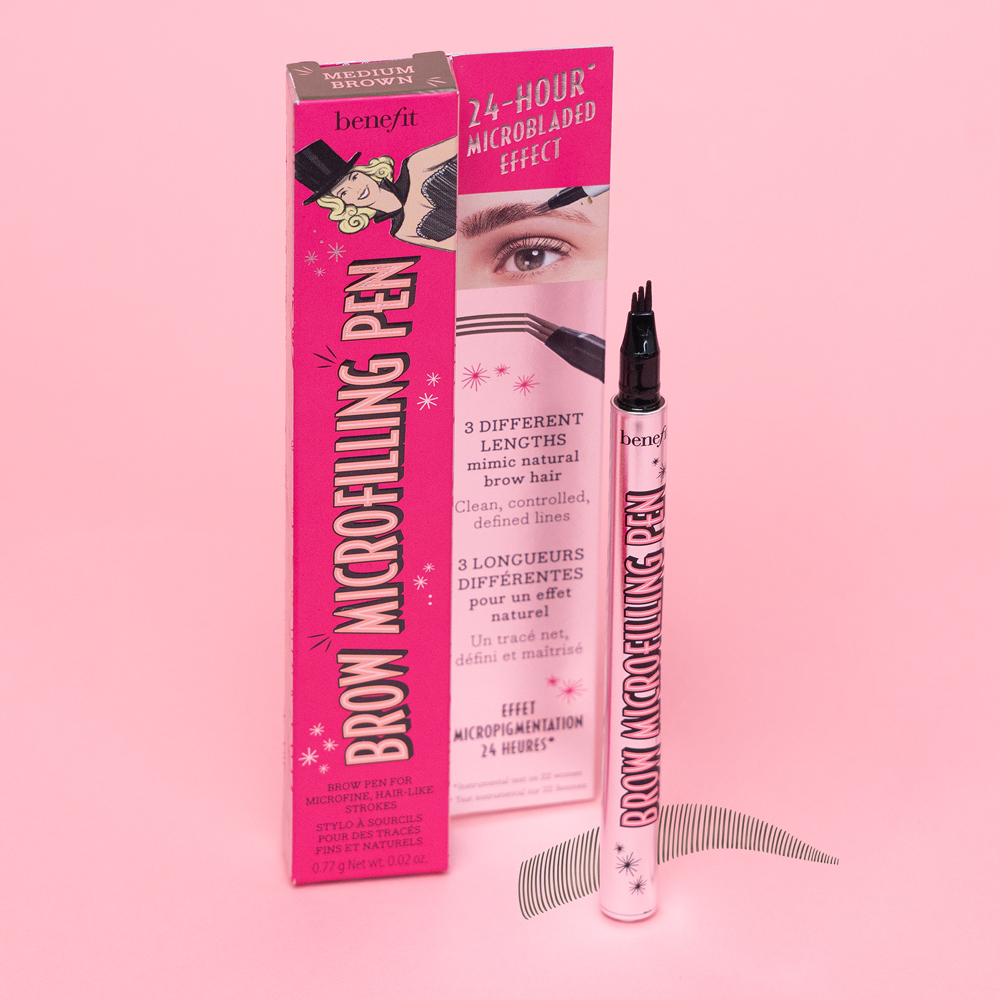 "I'll preface this by saying that my brows have free reign over my face. They're dark, dense, and rather unevenly shaped. As a result, I never fill them in—I feel like touching my brows at all either accentuates how uneven they are or it just makes them look way too intense. With that in mind, you can probably see why I don't really care for brow-enhancing products in any capacity, aside from a tube of gently-used brow gel and a pair of well-loved tweezers for the strays.
"That said, the new brow pen from Benefit is awesome. I use the second-lightest shade (Light Brown) to fill in the sparse area at the very front of both of my near-black brows and I swear that it's the only thing that evens them out without making me look perpetually angry. Plus, the three-pronged, slanted applicator releases the product evenly in hair-like strokes, making my cheeky corrections look totally natural. It's a win!" — Redzhanna Jazmin, Beauty Writer
Fenty Beauty
Pro Filt'r Soft Matte Powder Foundation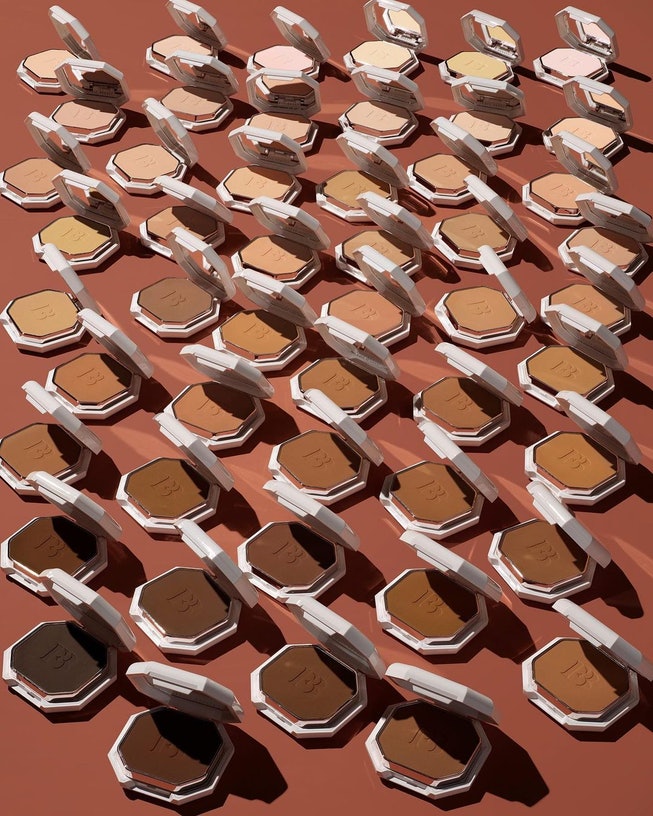 "Firstly, I'd like to disclose the fact that my skin is combination-to-oily. I'm prone to breakouts with a hefty helping of flakey, dry areas. So, I tend to keep my base routine to concealer only, followed by a light dusting of translucent setting powder in my oilier areas. Basically, my skin never sees more than light-to-medium coverage. However, the humid weather combined with my oily T-zone and penchant for touching my face (yes, I know, it's a no-no in this pandemic—it's a bad habit I cannot kick) means that my efforts to spot-conceal are pretty much rendered useless by the end of the day.
"I've been looking for more long-lasting coverage, and I'm pleased to report that I have found it in Fenty Beauty's brand-new powder foundation. This foundation has buildable coverage and a great range of shades for accurate shade-matching. When using this particular formula, I start with a super-hydrated base, and I keep the application to my T-zone and to problem areas. In addition to that, I either steer clear of any dry spots or I apply the foundation in a stippling motion so that I can keep my skin texture-free. I find this method of application makes it look super natural without compromising on dewiness or lasting power." — Redzhanna Jazmin, Beauty Writer
Gucci Beauty
Sérum De Beauté Fluide Soyeux & Fluide De Beauté Fini Naturel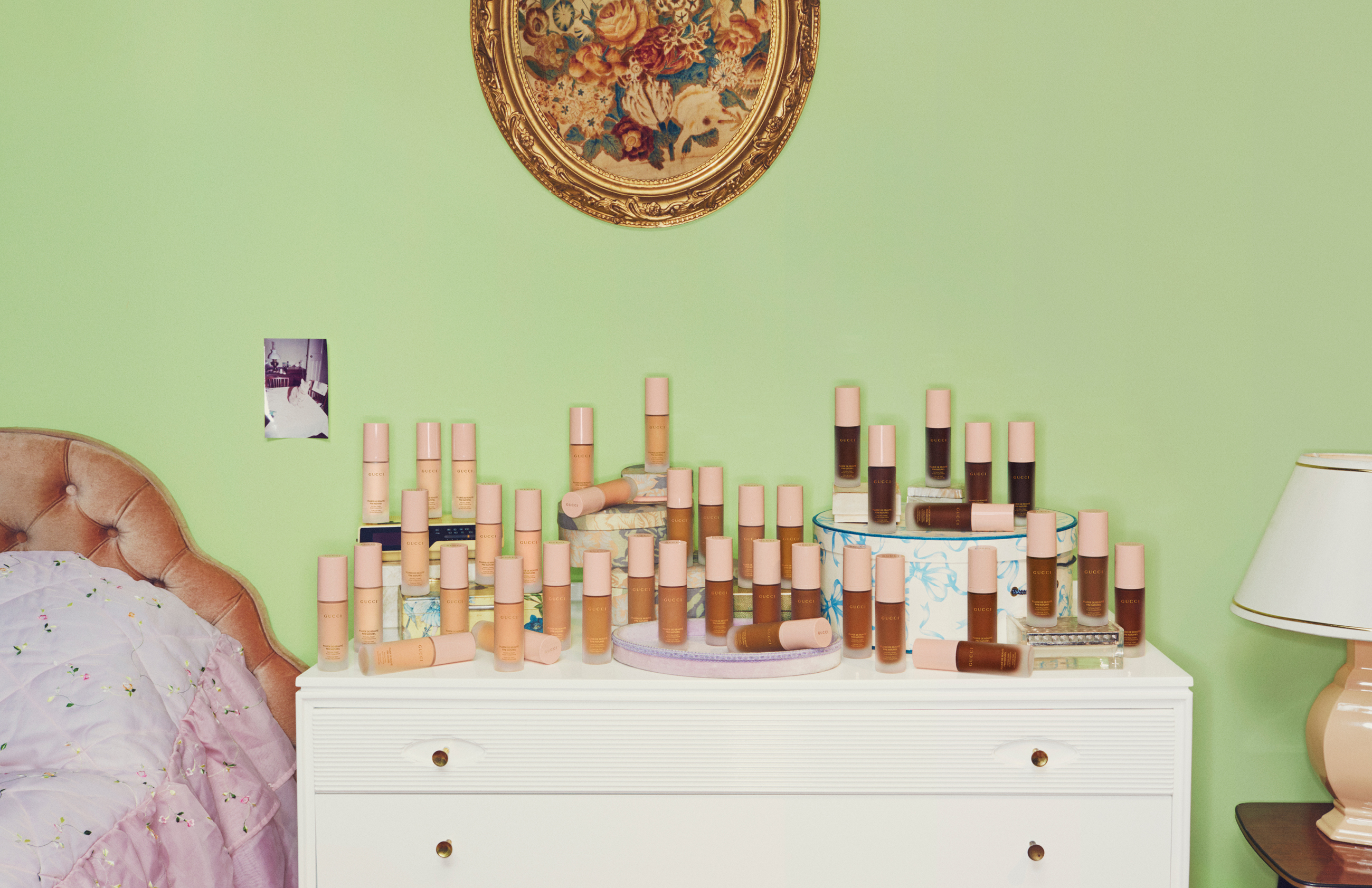 "I am a big advocate for the 'natural' skin finish. Don't get me wrong—full coverage has its uses, but on a day-to-day basis, I personally do not have the time to worry about fiddling around with six different brushes and three setting powders before heading out. So, in theory, this primer-foundation combo is perfect for me. The primer can be used on its own or with the foundation, and both products are conveniently formulated to be applied with your fingers.
"How does it fare in practise? Well… it's not bad! The primer feels super luxurious on the skin, though it's a little too heavily fragranced for my taste. That said, I love the blurred finish, and (with a few dabs of concealer over big problem spots) I'd definitely wear it on its own. The foundation came as more of a surprise—Gucci was not kidding when they said 'fluide'. The foundation has a super runny consistency, and though that sounds like a criticism, I actually found that this made for a more even application. The overall finish was really pretty and glowy (which I adore), and it managed to even out any redness and hyperpigmentation on my face.
"That said, I would hesitate to recommend this foundation to those looking for fuller coverage over particularly textured skin as it is only light coverage and it clings to dry patches. However, if this sounds like you and you still want to try it on, you should definitely exfoliate and moisturise thoroughly beforehand!" — Redzhanna Jazmin, Beauty Writer
Gucci Beauty's Sérum De Beauté Fluide Soyeux and Fluide De Beauté Fini Naturel comes in 25 shades and can be found at the KLCC Gucci Beauty store and the Gucci Beauty counter in Sogo Southkey Mall.
Caudalie
Resveratrol-Lift collection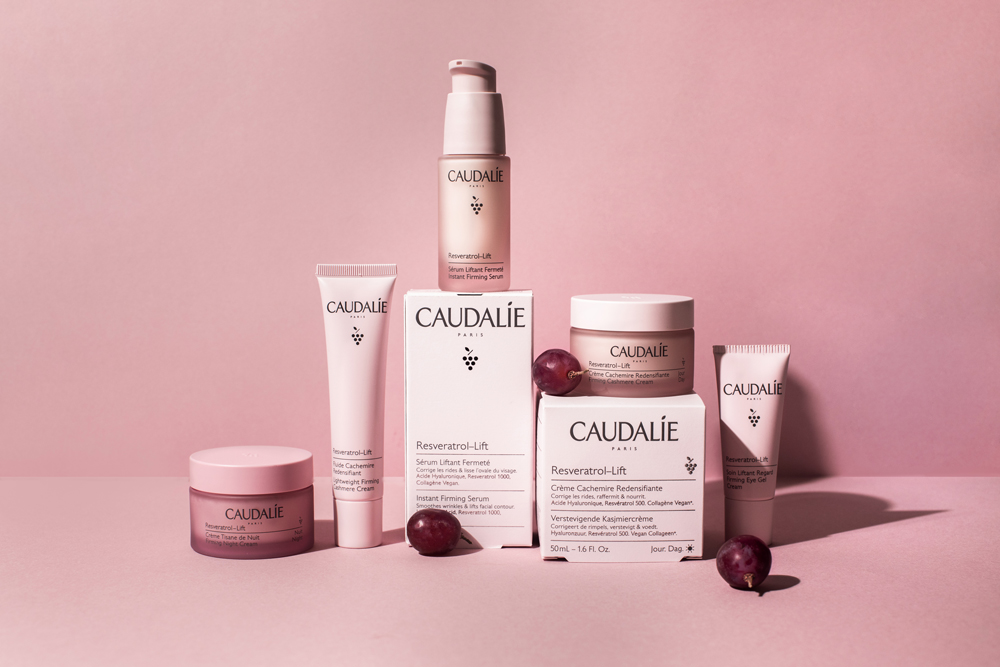 Is your skin in need of a big firm-up? Let us introduce you to a natural and patented ingredient that will change your life. Twice as effective as retinol and completely vegan, Caudalie's new-and-improved Resveratrol-Lift harnesses the power of French vine resveratrol to stimulate the skin's protein activity. Add in a vegan collagen booster and a hefty helping of natural hyaluronic acid and you've got yourself firmer, plumped, and visibly younger-looking skin.
READ: What's the difference between retinol and retinoid? Here's everything to know about skincare's favourite ingredient
There are four products in the collection, including the Instant-firming Serum, the Firming Night Cream, the Lightweight Firming Cashmere, and the Firming Eye Gel-Cream.
Cop them now at Caudalie Boutiques, Ken's Apothecary and Sephora.
Sulwhasooo
Perfecting Makeup Line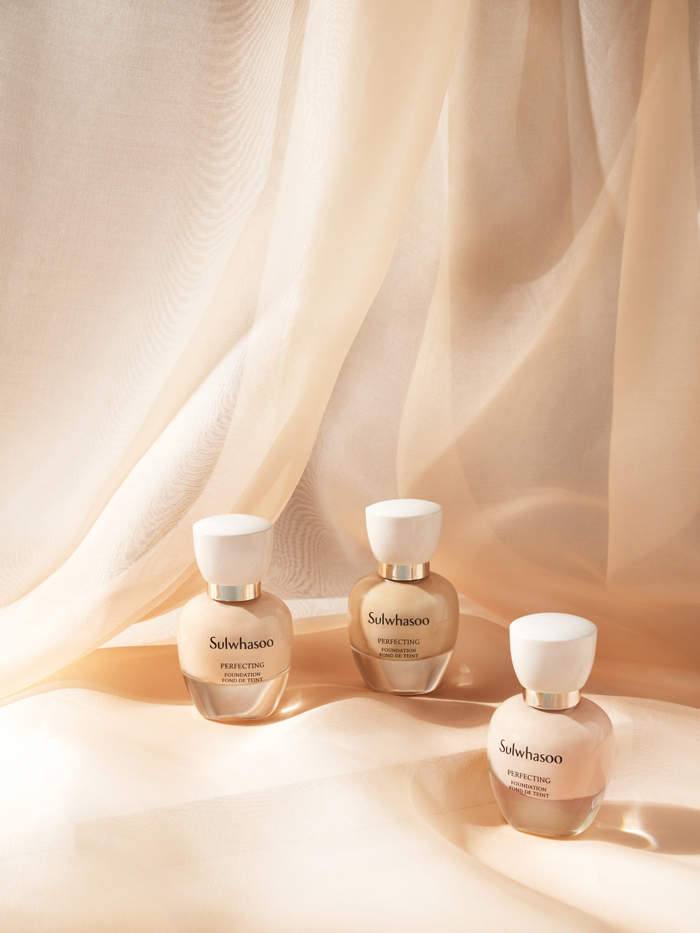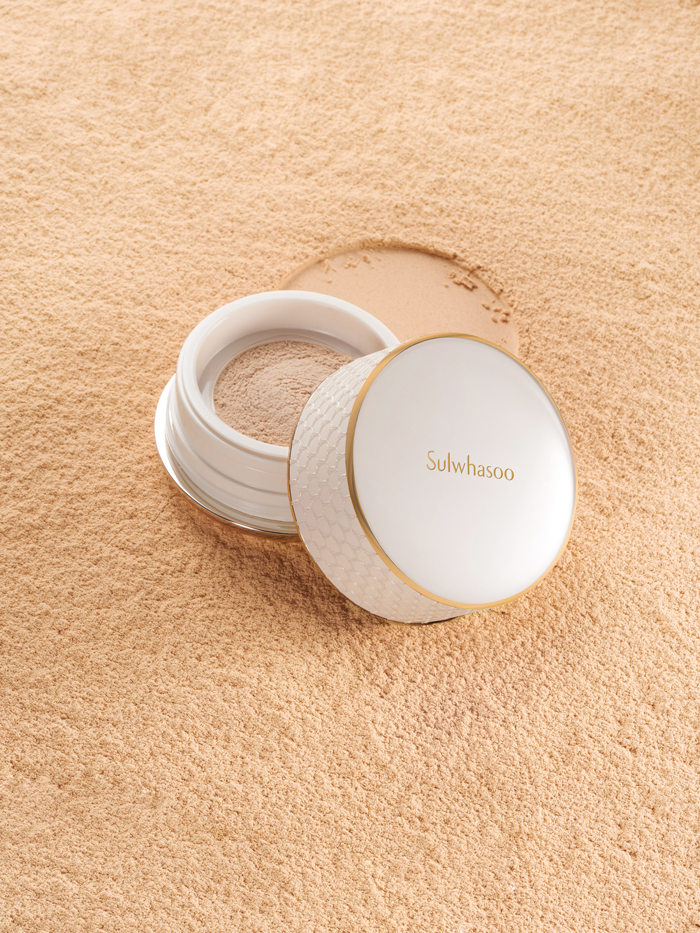 In this new release, we have the Perfecting Foundation (SPF17/PA+) and Perfecting Powder; two skin-perfecting must-haves. The dynamic duo is formulated to deliver both flawless coverage and breathable, long-wear, which bodes well for busy bees on-the-go. In particular, the Perfecting Powder is enhanced with star ingredients like squalene, which hydrates the skin despite the powder texture, preventing the dreaded 'cakey' finish.
The Sulwhasoo Perfecting Foundation and Perfecting Powder are both available in all Sulwhasoo stores nationwide now, or you can shop online here and here.
Laneige
Perfect Renew Youth Regeneration line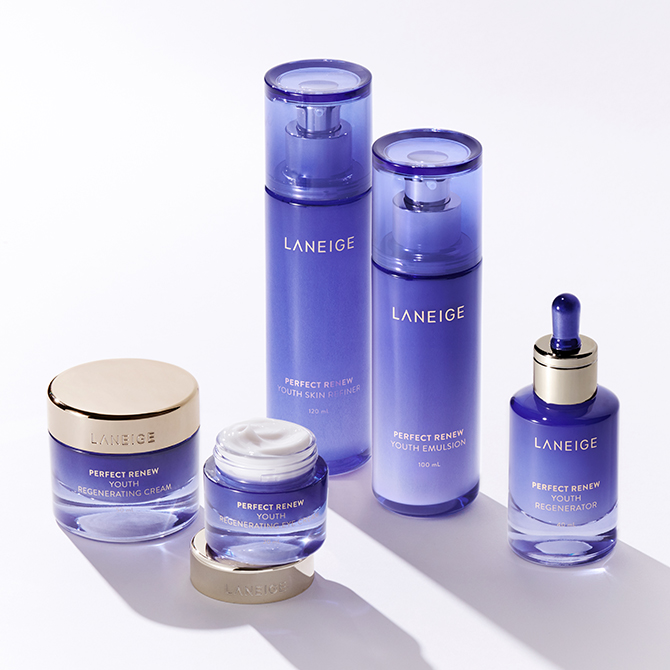 The newest line from Laneige promises younger-looking skin in just seven days—and it all comes down to two secrets (keep this between us). The first secret is their revolutionary technology: The brand uses trademarked Glyco-Miracle tech created by the joint efforts of research groups across the globe to improve skin elasticity and skin radiance. The next is that the line supplements the tech with ingredients like anti-ageing tripeptides, revitalising wild ginger, and antioxidant-rich acai berry and acerola extracts.
With just a dab and a swipe of the stuff here and there, you've got yourself one time-travelling face!
The new Perfect Renew line can be found here.
Jurlique
Activating Water Essence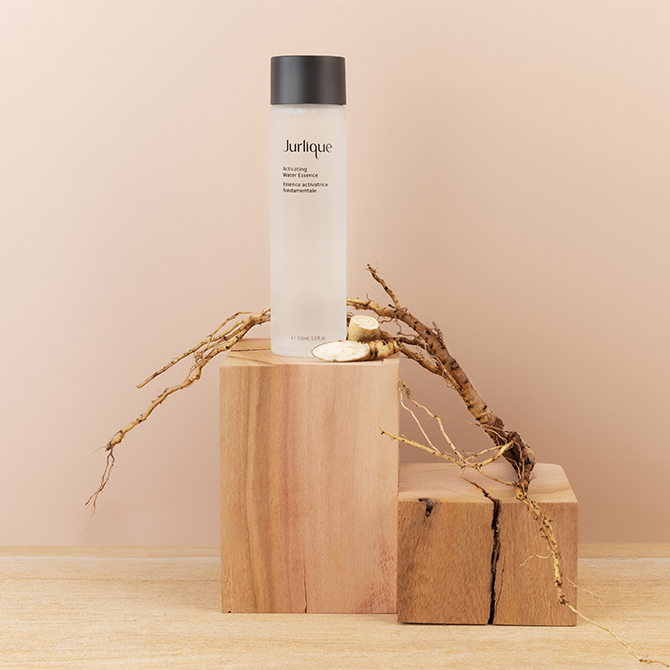 Parched skin? Rejuvenate, hydrate, and revitalise with Jurlique's hero product, the Activating Water Essence. Though this essence isn't exactly new to the market, per se, it has just been relaunched—and for good reason too! Somewhere between a toner and a serum, the Activating Water Essence is at the forefront of the K-Beauty movement. Harnessing the power of marshmallow root, lavender flower, calendula, yarrow, and peach leaf extracts, the essence hydrates and conditions skin effectively.
The Activating Water Essence may be found here.
For more beauty stories like this, click here.
| | |
| --- | --- |
| SHARE THE STORY | |
| Explore More | |